Stenciled Pineapple Shirt
Hey guys! It's Aki here. Have you noticed the popularity of fruits everywhere these days? I have – specially pineapples and watermelons. And I am loving it! Recently I've been searching for the perfect pineapple shirt (in my opinion) and I haven't really found any that I liked – some were colored (I wanted it to be simple and just black/gray-printed), some had not-so nicely designed pineapples, and the one that I really liked was out-of-stock and it was printed on a sweater. What's a girl to do? DIY it of course – I drew a pineapple and I'm here to share how I made this stenciled pineapple shirt with you, as well as the template to make your own!
Have a Craft Question? Post it on our Facebook Page and Get ANSWERS! 
Stenciled Pineapple Shirt Tutorial
Supplies: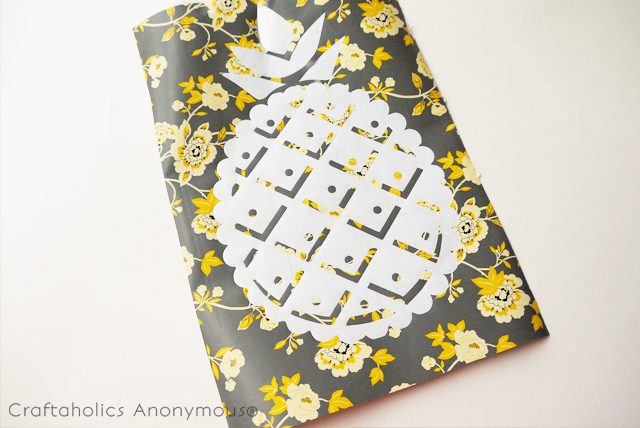 First, cut your stencil. I have provided the one I made for you to download for free (jpeg format). I cut it using my Silhouette Portrait, but it's also easy to cut it by hand. Use stencil vinyl, but in a pinch you can use contact paper (I stencil alot :D) Weed out the 'positive' parts until you're left with what's pictured above.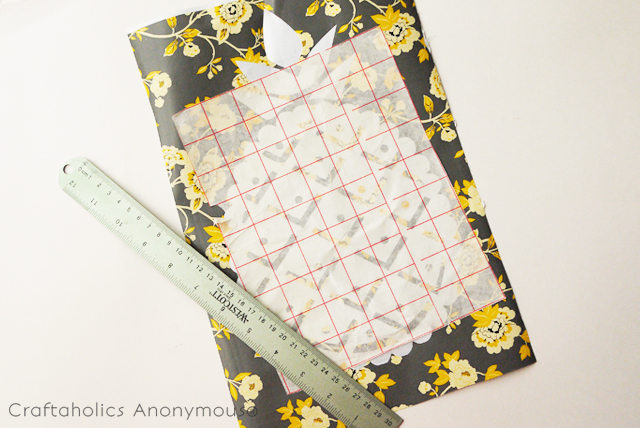 Next, use some transfer tape and go over the stencil with a scraper tool or something of that sort. I used my trusty metal ruler.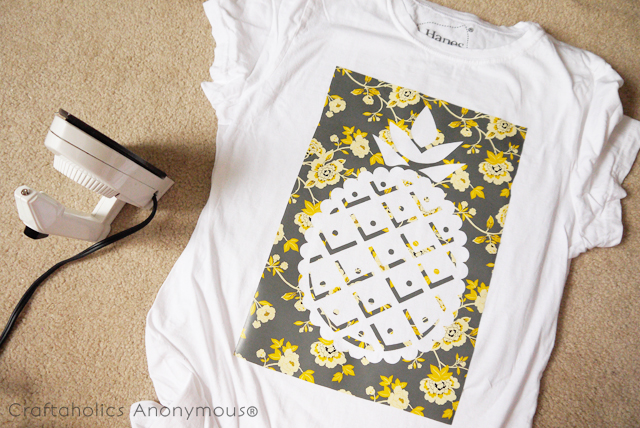 Transfer the stencil onto your shirt and make sure every part sticks onto the shirt – you may also want to iron it lightly (with a protective sheet between the stencil and the iron) to prevent paint leakage later on when you paint.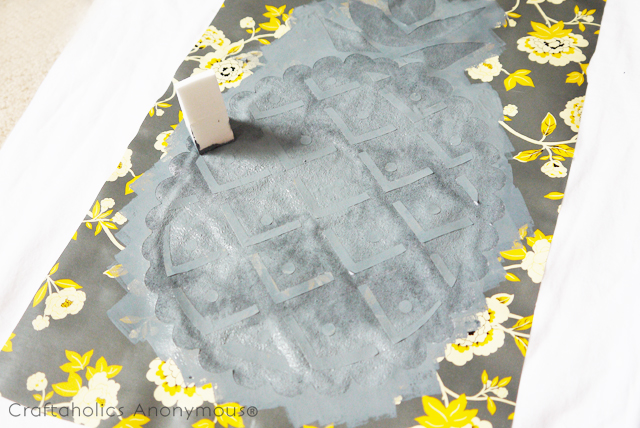 I used gray fabric paint but you can use any color you want. You don't want to pile on too much paint or it's going to flake after a few washes. I also added some dots around it (good for masking paint stains, etc) using the end of a barbecue stick.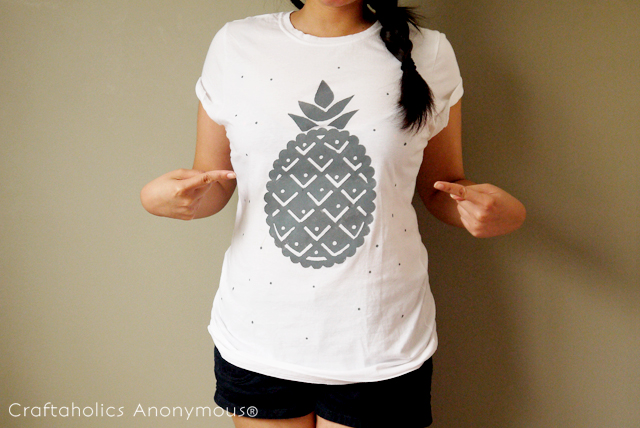 Make sure to iron over the design to set it after it dries. And you are done with your own unique pineapple shirt. I seriously want to make this in different color combinations – maybe rainbow colored dots around it too?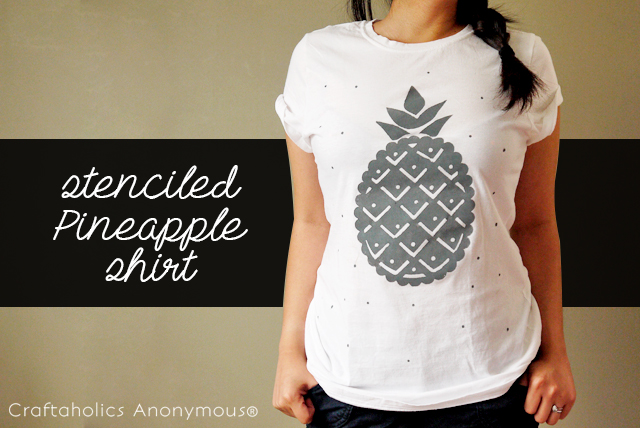 Hope you loved the tutorial and make sure to hop on over to my blog for more accessory tutorials!
More Pineapple Inspiration: