This post is brought to you by Scotch Brand. 
Okay crafters, let's see your wrapping skills! No, we're not talking the hip hop kind, we're talking the holiday kind of wrapping. Now I know you guys are super creative and I'm sure gift wrapping is no exception. Well, now is the time to show off your creative gift wrapping skills because Scotch Brand just started their annual Most Gifted Wrapper contest….And this could be you!!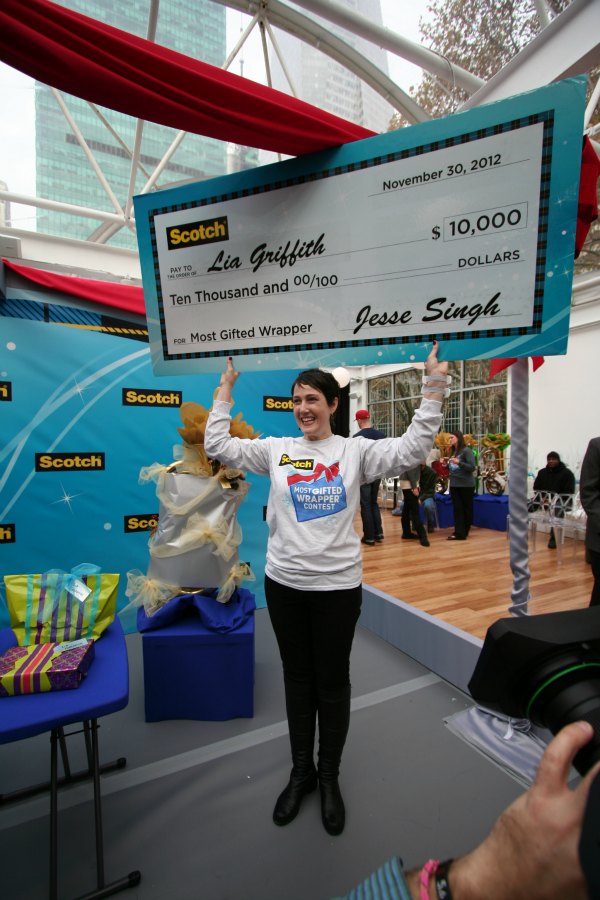 Yep, YOU could win $10k! To enter the Scotch® Brand Most Gifted Wrapper contest, simply create and submit a 3 minute video of you wrapping at least 1 gift and share your best gift wrapping tip. Easy, right?
Most Gifted Wrapper Contest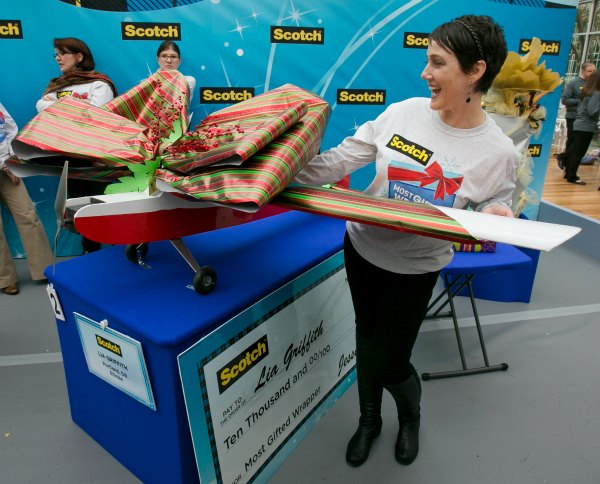 The top 8 finalists will fly to New York City for an all expense paid trip to compete for the $10,000 prize and  title of the 2013 Scotch Brand Most Gifted Wrapper! This event will be held at the Celsius at Bryant Park on Friday, Dec. 6, 2013.
Make sure to tell your family and friends about this contest so they can enter for a chance to win. If your friend or family member wins the Grand Prize, you'll win a $500 cash prize, too! Totally sweet, right?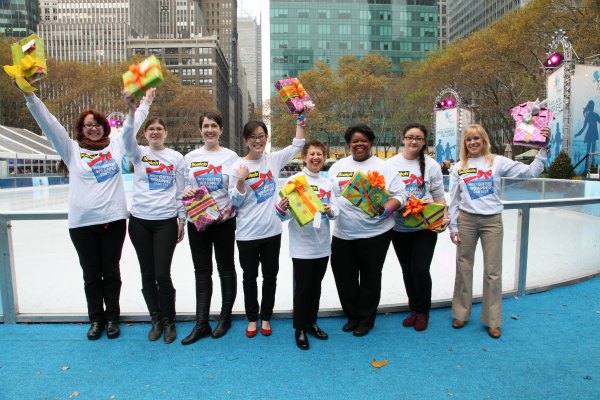 Get those videos submitted asap, because the first 50 valid entrants into the contest will win a package of Scotch Expressions Tapes goodies. So don't wait, get going on that video today! You can enter the contest now thru Sept. 22, 2013. Click here to
enter the Scotch Brand Most Gifted Wrapper Contest
. Its a great time to get in the holiday spirit and get that gift wrap out of the closet!
Connect with Scotch brand:
Disclosure: This post is sponsored by Scotch Brand. All opinions are mine. Please see my disclosure page for a complete statement.

Hi! I'm Linda, the craft addict behind Craftaholics Anonymous®, a craft blog. Crafting is cheaper than therapy, right? When I'm not DIYing something, I can be found taxiing around our 4 crazy kids or working out. Or shoe shopping... because you can never have too many shoes! Happy crafting! ♥