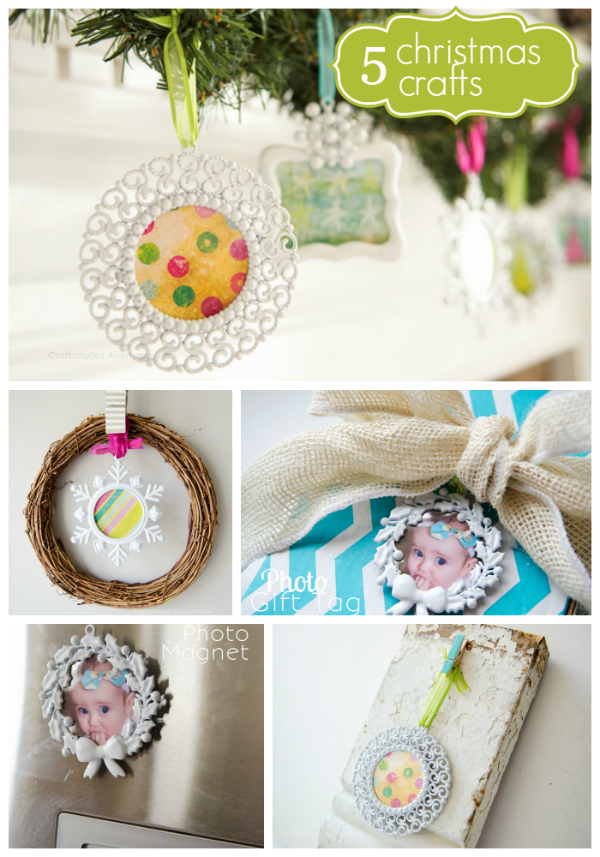 I love it when I am given a material/product that I have never crafted with before and am told to create something with it. Its definitely a challenge, but I love how it stretches my creativity! When Michaels asked me to make 5 different craft using their frame ornaments, I was stoked for the chance to find ways to use them. So they sent me these five frame ornaments and a gift card to shop for supplies. #JustAddMichaels
The five easy Christmas crafts I came up with were: Christmas Garland, Mini Christmas Wreath, Photo Gift Tag, Christmas Photo Magnet, and Vintage Ornament Holder.
Here are the 5 Ornaments I was given. This is the lovely BEFORE shot. :)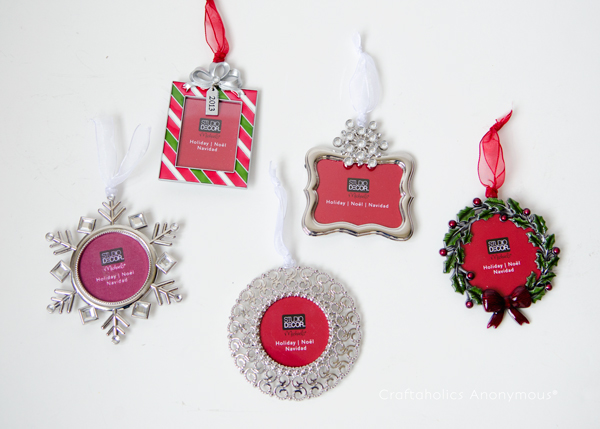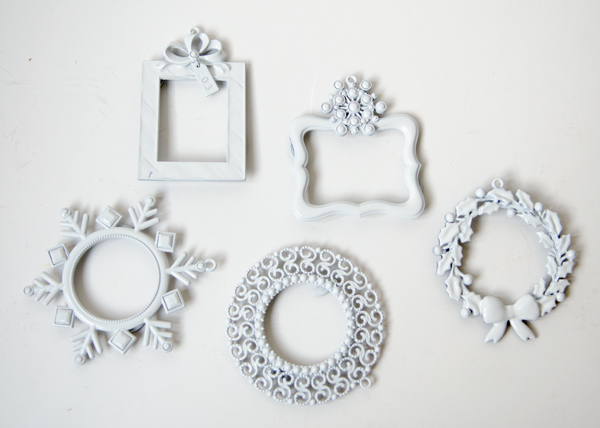 First thing I did was spray paint them white. That way they coordinated together and were more on trend.
5 Easy Christmas Crafts
Christmas Garland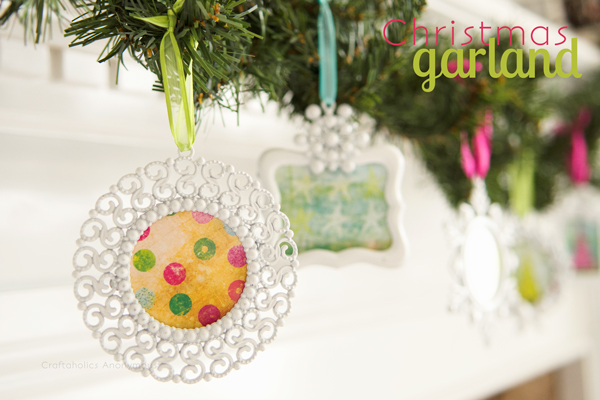 For the Christmas Garland, I added some colorful Christmas scrapbooking paper inside the frames and used coordinating ribbon to hang them. I LOVE the pop of color on my white mantel!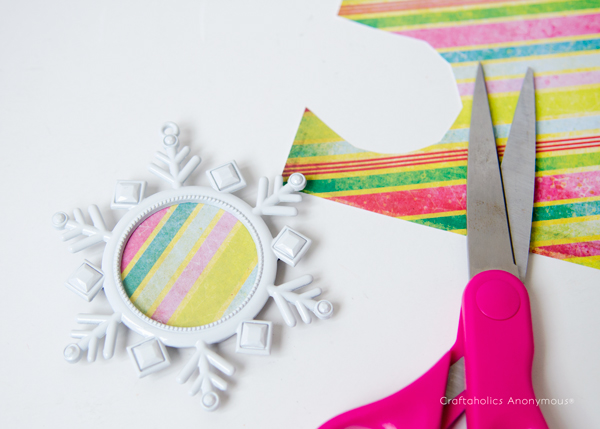 Vintage Ornament Holder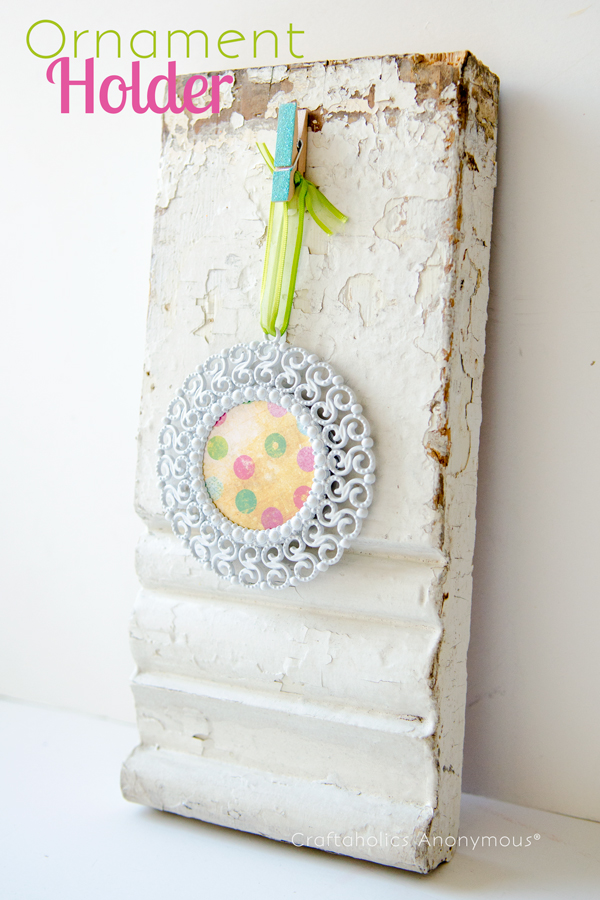 A friend gave me this gorgeous chippy piece of trim ages ago, and I've been waiting for the right craft to use it. And a vintage Ornament holder was the perfect use for it!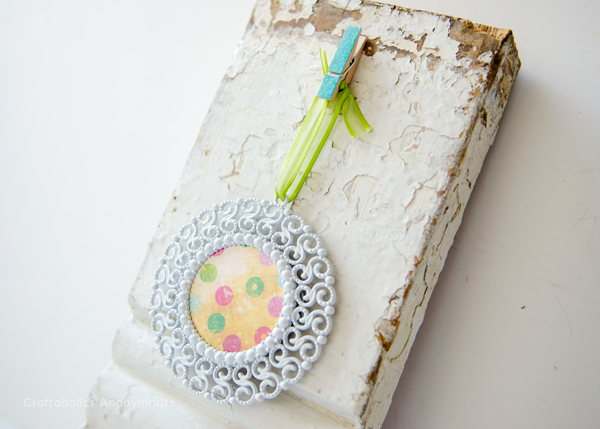 Mini Christmas Wreath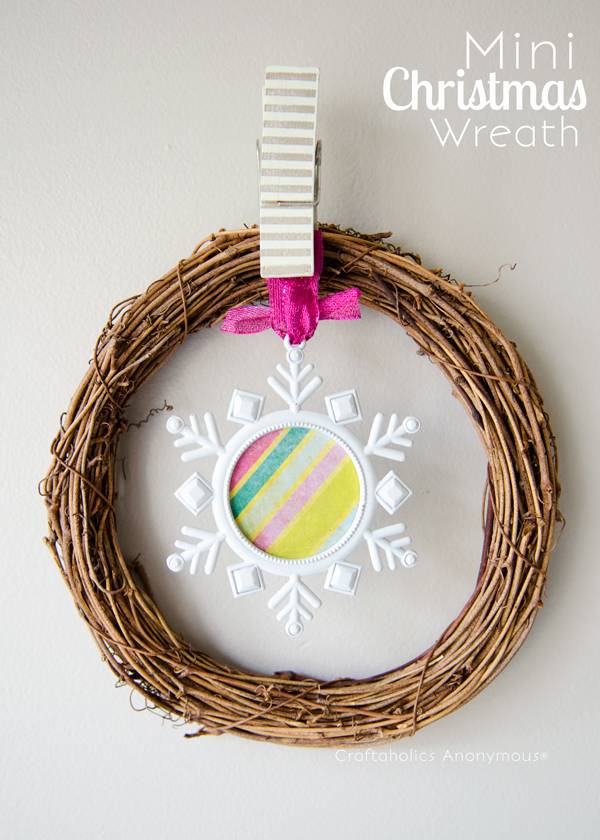 I used a clothes pin and a mini grapevine wreath form to create a simple Christmas decoration.
Photo Gift Tag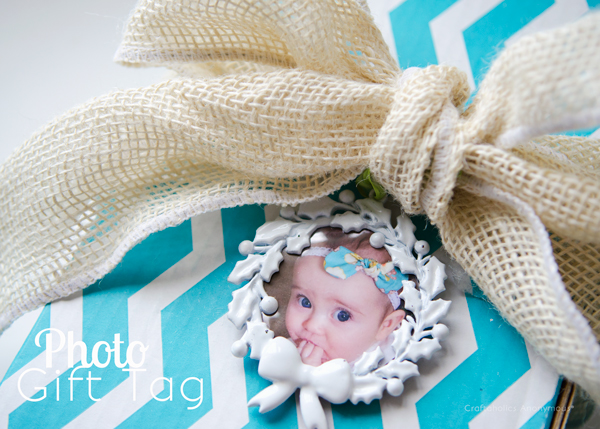 My kids are little, so they can't read. So I thought it would be fun to use these frame ornaments as photo gift tags so the kids just have to find their picture to know which gifts are theirs. It would be fun to print out Instagram pictures from the year for these gift tags.
Christmas Photo Magnet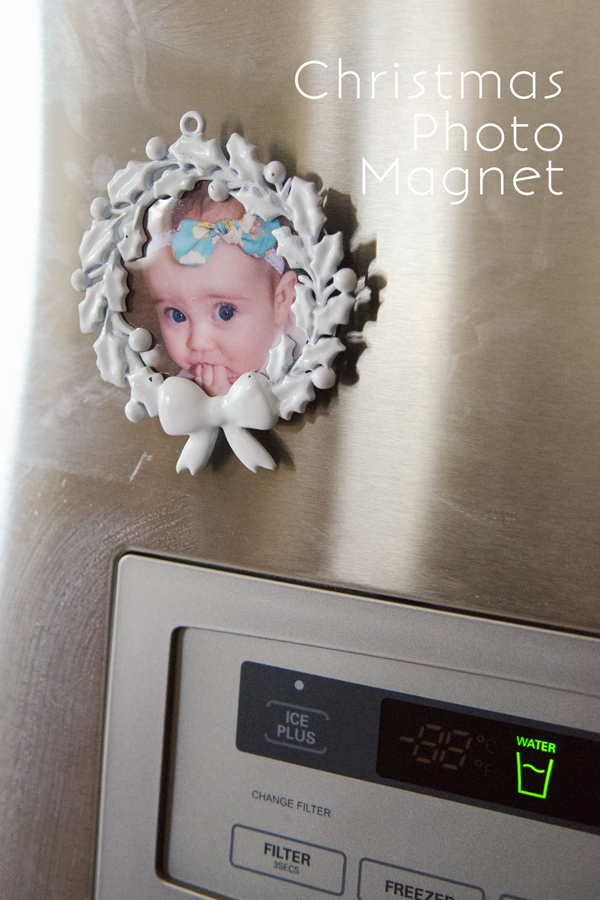 Make a simple Christmas Photo magnet by hot glueing a magnet to the back of the frame. Make sure to flip the backing around so that the chipboard is showing so that the glue adheres better.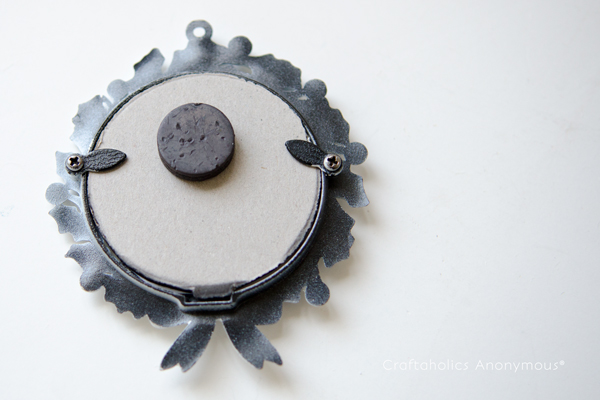 And that is how I created with my 5 frame ornaments!
Disclosure: I received free products. All opinions are mine!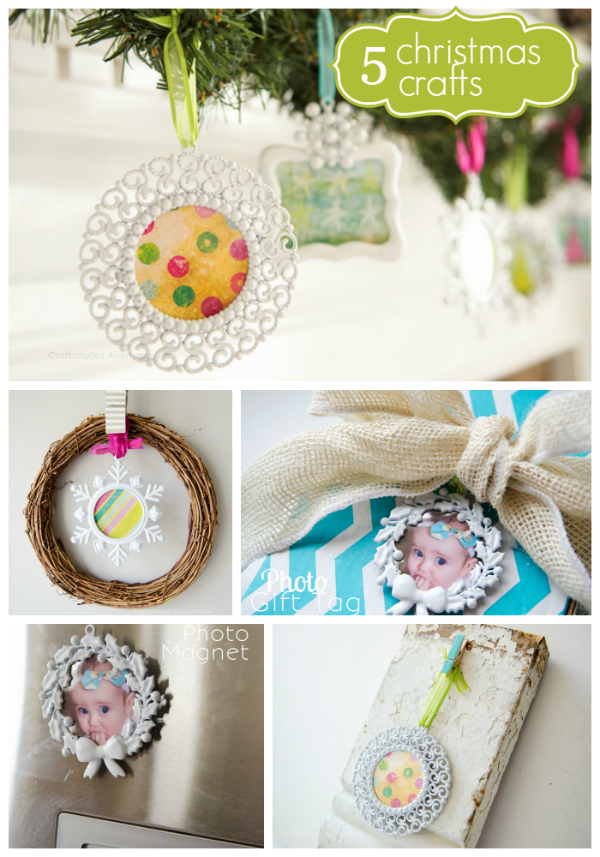 What ideas do you have for crafting with frame ornaments?? I'd love to hear in the comments below!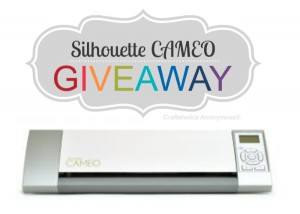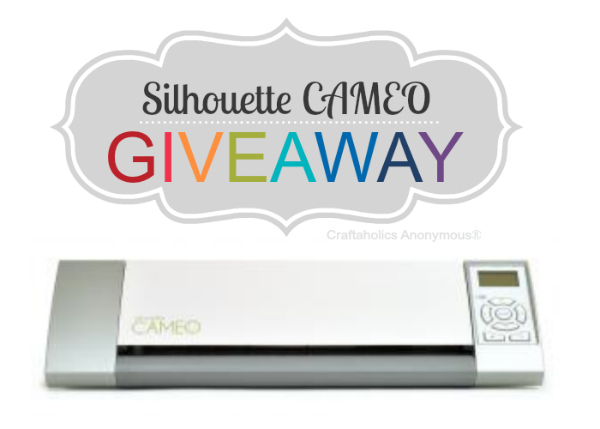 Don't forget to enter the Silhouette CAMEO giveaway! 
Looking for more Christmas Craft ideas? Follow along on Pinterest!

Hi! I'm Linda, the craft addict behind Craftaholics Anonymous®, a craft blog. Crafting is cheaper than therapy, right? When I'm not DIYing something, I can be found taxiing around our 4 crazy kids or working out. Or shoe shopping... because you can never have too many shoes! Happy crafting! ♥