Happy Wednesday! If you're thinking about making handmade gifts for Christmas this year, you might be scratching your head wondering what to make for those fantastic men in your life?! Well, Deaven recently asked for some ideas for DIY Christmas gifts for men on the Craftaholics Anonymous Facebook page.
This post is taken from this thread: "I am looking for homemade Christmas gift ideas for men. I have tons of ideas for women, but the men in my family are kind of left out." -Deaven

DIY Christmas Gifts for Men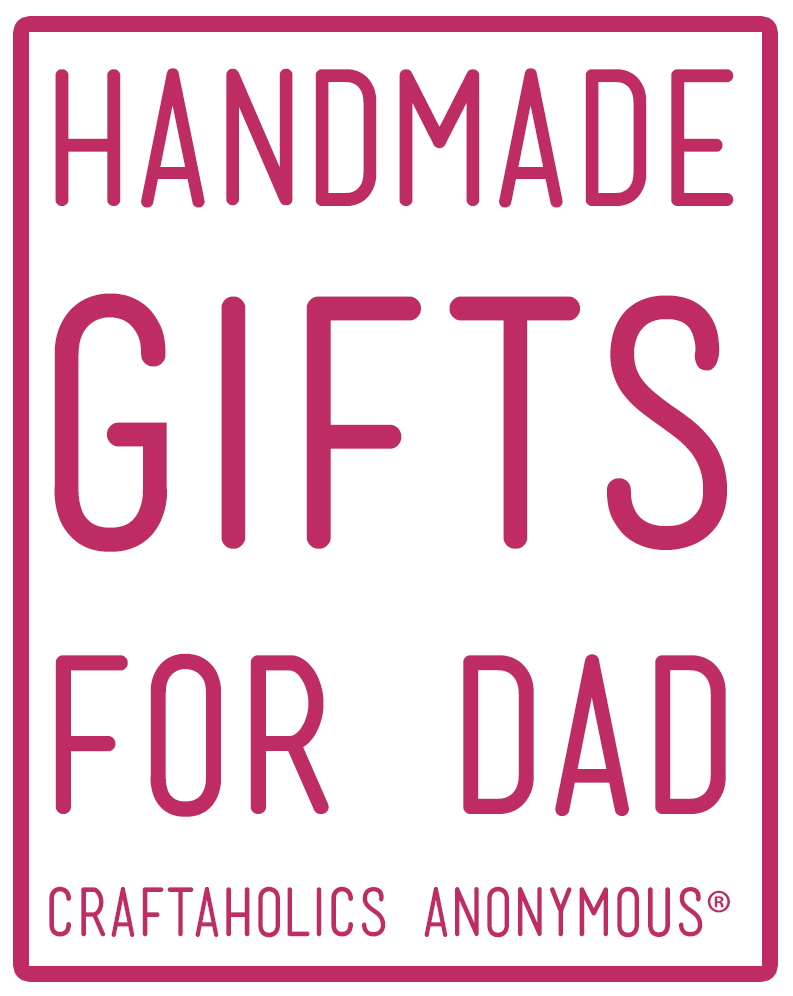 1. "A lot of the men on my list like pecan pies,  so I try to buy a bunch of pecans early in the season" – Mary C.
2. "Etched glass shot glasses or mugs, or vinyl decorated flasks." – Lori B.
3. "My family always does caramel corn, jerky (my uncle hunts) and other food related items. If you have some quirky guys in your family you could also make mustache mugs!" – Alyssa H.
4. "I usually go with homemade food items for the men." – Stephanie B.
5. "Last year, for all the men in our family, I found DIY tumblers and put in patches for things they liked. For my Dad, I put a golf club and a bag patch in the ring of the tumbler and on the inside, where the drink goes, I found little balls of chocolate that looked like golf balls! For my cousin, who loves hunting, I put a deer head patch and inside the tumbler I put coupons for deer feed from the local feed store! It seemed to be a huge hit – I still spot my Dad using his golf tumbler every day!" – Madison M.
6. "I am making Gators (neck warmers) for all they guys at my hubby's fire station." – Jessica S.
7. "Microwave rice hot packs! They can be done in manly fabrics or a thick washcloth folded in half with the edges all sewn up are nice too." – Vicki R.
8. "I made an assortment of homemade custom mustards for my Dad one year and an assortment of flavored oils and vinegars another." – Nicole B.
9. "Mama always said the way to a man's heart is through his stomach. lol!  I'll be making a drum stick holder out of old vinyl records that will hang on the wall behind the hub's drum set and a new cymbal bag that will actually hold all of his cymbals." – Celesa J.
10. "Key rings – if they are water loving guys make them out of wine corks so they will float if dropped in the water!" – Linda F.
11. "Paracord survival bracelets or lanyards. There are lots of good video tutorials on YouTube!" – Lisa C.
12. "Dry BBQ rubs in a mason jar!" – Kathy P.
13. "Add to their book collection, a new tie, anything to do with food or their favorite sports team!" – Crystal K.
14. I made ornaments last year for the men on my husband's side. They are all named after a Boston Red Sox player so it had the Boston logo on it and their name (Jimmie Foxx). Then I just put Senior, Jr. III, and IV on the side. They loved it!" – Denae P.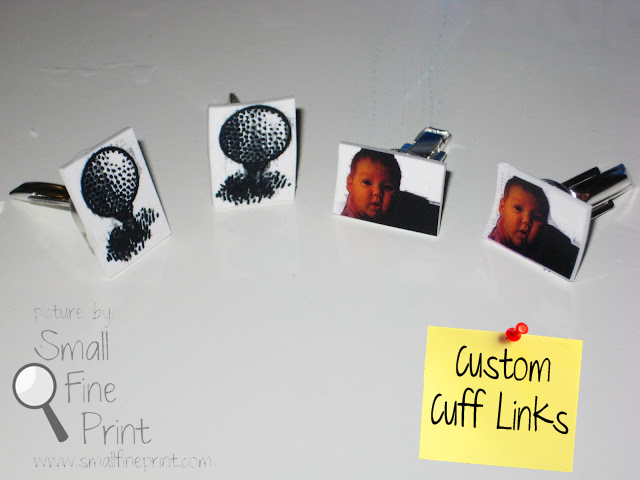 image credit: Custom Cuff Links from Small Fine Print
more DIY Christmas gifts for men…
15. "Make them a gift basket of snacks – like spiced Cajun nuts and trail mix and other things like that!" – Sharon S.
16. "Cufflinks, scarves, hats, gloves, blankets, or journals!" – Jessica B.
17. "I give out spritz cookies  and throw-sized t-shirt quilts." – Lisa C.
18. "Spices and grilling rubs are a good choice." – Licet P.
19. "I make fishing towels using golf towels with the grommets/rings in them. They can hook them on their belt loops and wipe their hands on them instead of their pants! I also personalize them as well." – Debi E.
20. "I'm doing vinyl monogrammed tumblers and coasters." – Stacey M.
21. "You can make them a clock using cheap materials from Big Lots of the Dollar Store. You can buy a clock kit and put it on a saw blade! I've made two of these." – Beverly B.
22. "Give them a kit of homemade fire starters made out of dryer lint." – Stacy D.
23. "Aprons! Guys like these too – especially if they have some fun sayings on them!" – Natalie D.
24. "Homemade peanut brittle, caramel corn, BBQ pecans, chex mix, fudge or an assortment of all these!" – Kim J.
25. "My girls made their dad fire starter kits with pine cones and wax. They also put matches inside a small canning jar and covered the lid with sandpaper!" – Heather S.
26. "I'm thinking of trying homemade pajama pants for this year. There are a couple of tall guys in my family so finding long enough pants for them isn't always easy! I'm also going to try my hand at survival straps for all of the outdoorsy ones in my family!" – Shelley C.
27. "If they are runners or bikers you can make a plaque for their runners bibs and one for their medals." – Marlena S.
28. "Make up a bunch of cards and put them in a cute box along with envelopes, pens, postage stamps, and a list of birthdays and other special dates they need to remember. Don't forget to put addresses too!" – Brinda P.
Check out Craftaholics Anonymous Facebook page for lots of crafty ideas and exclusive crafting support!
What gifts have you made for the men in your life?
happy crafting,
Linda
psst….the D Lawless Hardware giveaway ends tonight!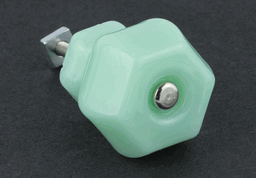 Share and Enjoy
Latest posts by Craftaholics Anonymous (see all)