If you're looking for a toy this holiday season that will help foster creativity, then you need to check out the InnoTab 2S! This is such a cool educational toy. We gave the InnoTab 2S to my oldest a couple weeks ago for his 4th birthday, and he loves it. He can draw on it, color a picture, play music, play games, or so many other awesome activities! For me, helping my kids to develop their creative talents is important, so I like to find toys that help me bring out their creative side.
InnoTab 2S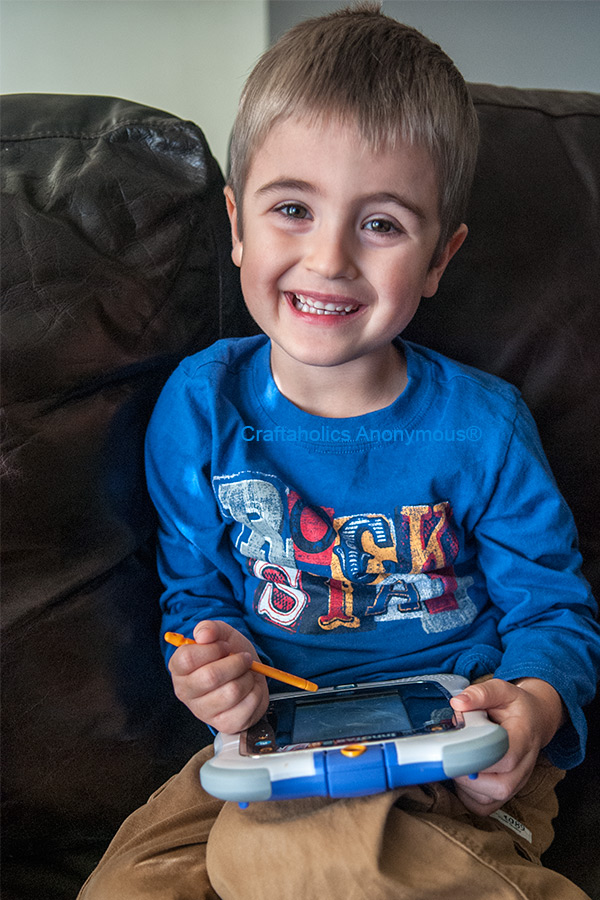 This tablet toy can do so much. It is loaded with 17 apps and you can easily add others, just like adding an app to your phone. The InnoTab uses a secure Wi-Fi connection to the internet, so no need to connect cables to it.
It has a video recorder that can rotate 180°, detect faces, and has real camera special effects. My little guy loves taking pictures and videos with InnoTab. When is Oma was visiting for his birthday, they had all kinds of fun taking pictures together and using different effects on the pictures. I was impressed with all that it could do!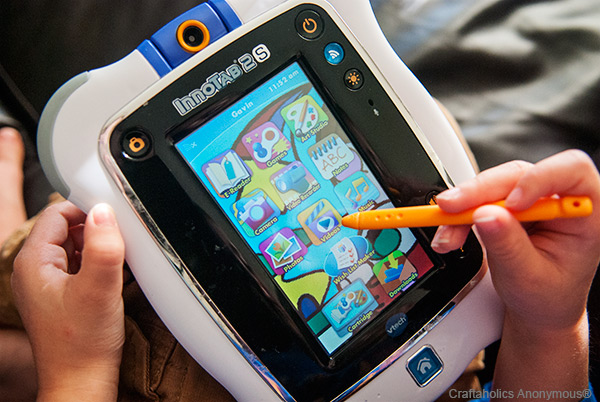 The screen has bright colors and fun graphics. One of his have apps is the music app and the drawing app. He is really good at navigating the apps and using the stylus. It makes him feel so grown up! This toy is for ages 3-9, but my 2 year old actually loves playing with it too.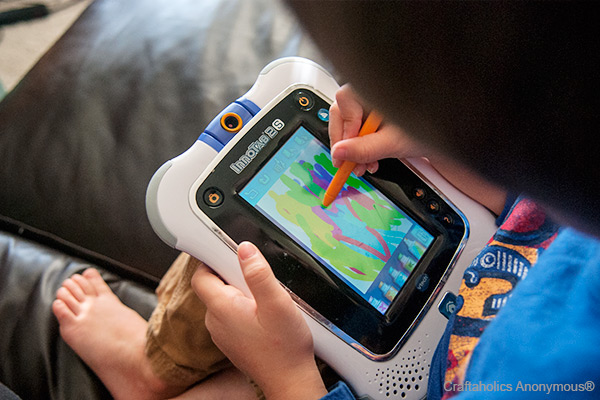 This is a fantastic toy for on-the-go. Just grab this and go! Its hours of entertainment for sure.
You can expand the memory to up to 32 GB.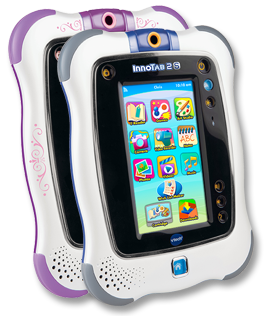 I've been really impressed with this toy. It is definitely worth every penny! It is a toy that can grow with your child because you can change and add new apps to fit their learning needs. I love how it is educational and inspires creativity. Definitely check out the InnoTab 2S made by VTech.
Find VTech on Facebook and on Twitter.
happy crafting,
Linda
Disclosure: This post is brought to you by VTech. I received free product to try, but was in no way obligated to give a good review. Please see my disclosure page for a complete statement. 

Hi! I'm Linda, the craft addict behind Craftaholics Anonymous®, a craft blog. Crafting is cheaper than therapy, right? When I'm not DIYing something, I can be found taxiing around our 4 crazy kids or working out. Or shoe shopping... because you can never have too many shoes! Happy crafting! ♥