Ok, I'm putting myself out on a limb here… I'm going to show you one of my first paintings! I am definitely a novice painter, so please keep that in mind! This was fun, but very far from perfect! ha ha!
Hand Painted Florals and Polka Dots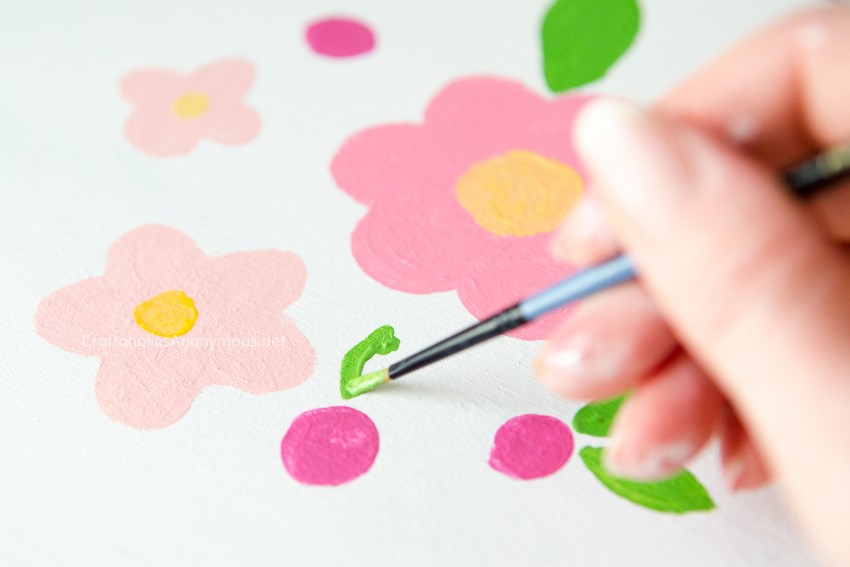 Painting is something I have always wanted to be able to do. I feel like it would make me a more well-rounded crafter. I took a watercolor class at the Michaels Makers Summit and fell in love with it! I have done a couple watercolor crafts you can check out. But now I can check off hand painting with craft paint off my list.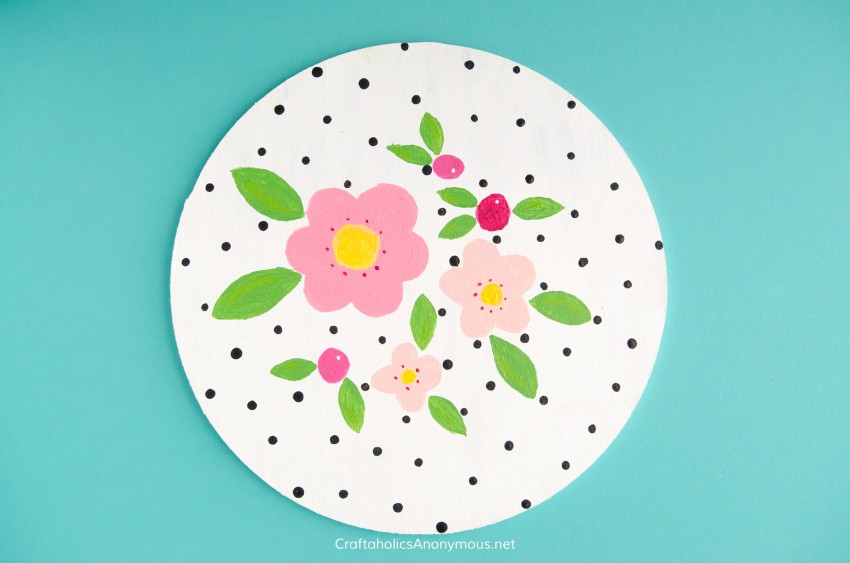 I would definitely tweak a few things, but overall, I am proud that it turned out ok! I plan to put this in my little girls' room, which I have slowly been decorating. I'll be sure to share pictures when it's done. :)
Here's a close up of my painting….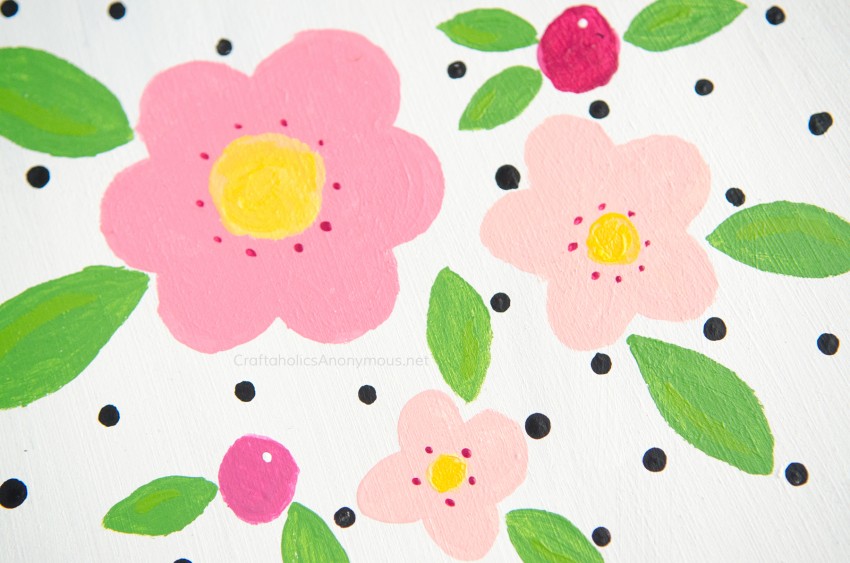 Like I said, not perfect, but not too shabby!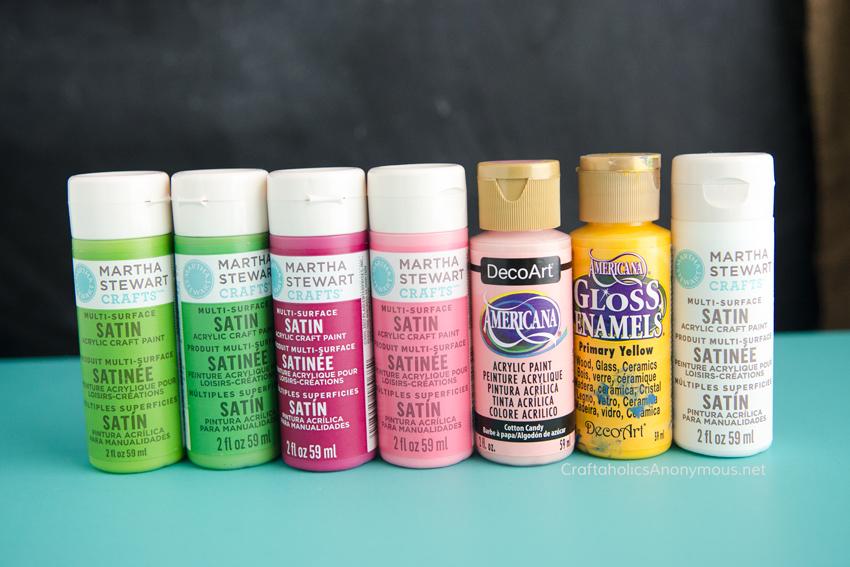 These are the paints I used. Michaels just redid their paint section and now has over 800 new styles of craft paint! Check out some of their new finishes including ultra-metallic & watercolor for your next painting project.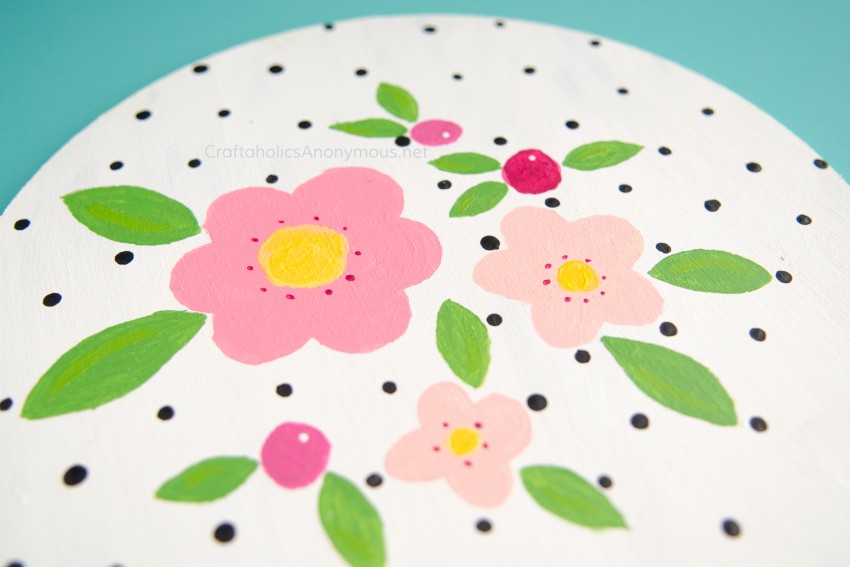 Looking for even more inspiration? Make sure you visit Michaels' blog, The Glue String, to see the rest of the Michaels Makers' DIY projects!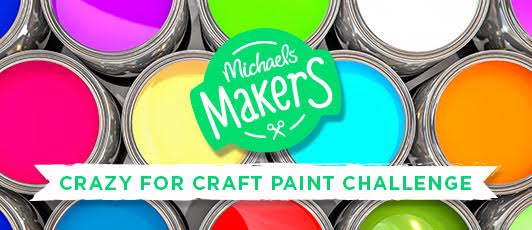 Hi! I'm Linda, the craft addict behind Craftaholics Anonymous®, a craft blog. Crafting is cheaper than therapy, right? When I'm not DIYing something, I can be found taxiing around our 4 crazy kids or working out. Or shoe shopping... because you can never have too many shoes! Happy crafting! ♥