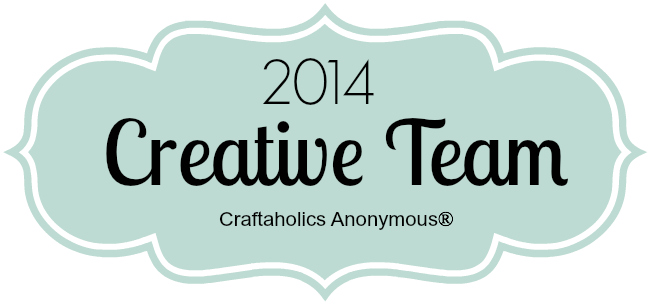 I am so excited to introduce y'all to the 2014 Craftaholics Anonymous® Creative Team! These ladies are amazing! They come from all over the world and have a wide variety of talents and skills. I know you will love them as much as I do! It is my pleasure to partner up with them this year to bring you top-notch crafts and DIY content! Please help me welcome these 11 fabulous ladies to Craftaholics Anonymous®! -Linda
{Show them some love and check out their blogs!}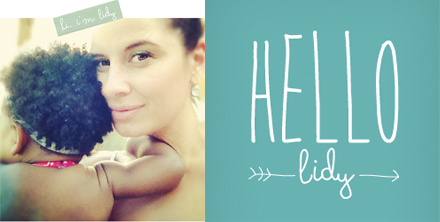 Lidy Dipert
Hello Lidy
About Lidy: I was born Canadian, but am living in sunny California with my husband and three soon-to-be adopted little ones! I have been crafting up fun DIYs for four years now and often alongside my handy husband! In our spare time, we love a good flea market and fixing up our 1940s home!
Crafting Obsession: I am currently obsessed with removable vinyl! It is so versatile and user friendly! You can find it in all sorts of fun colors and use it on almost any surface. I have updated my kitchen cupboards, living room shelves and even created a gold polka dot wall in our kitchen with it. You can instantly modernize any room in your home by simply adding a bold and graphic design to your walls using vinyl!
Three projects to check out: DIY Brass Swing Lamp, Upcycled Leather Belt Bench, DIY Paper Animal Heads

Jessica Davis
Dear Emmeline
About Jessica: Lovely things make my heart sing. There's plenty of inspiration to be found where our family of 4 (soon to be 5) live in the mix of downtown and rural Maryland! I love playing with color, pattern, and texture, using any medium I can get my hands on. I've been creating as long as I can remember! I hope that as I create, my children and anyone else watching will learn to celebrate creativity and the beauty that speaks to their soul.
Crafting Obsession: I can't do without fabric and paint! I'm only slightly addicted to the endless textures, colors, and patterns available in fabric and have a small hoard of vintage and new fabric to stare at…er, I mean craft with! Paint for me also holds amazing power due to the unlimited range of colors and finishes you can create.
Three projects to check out: DIY Easy Embroidery Hoop Pendant, Origami Pillow Tutorial, Cross Stitch Dresser

Brandy Nelson
Glue Sticks Blog
About Brandy: I'm a California girl married to an Alaskan boy. We've lived all over the country, moving where the Coast Guard sends us, and are parents to 4 children (and a black lab puppy) I've been surrounded by creative influences my entire life. My biggest mentors being my mother and grandmother. When I grew up and started to have a family of my own, my desire to create blossomed as we turned each new house into a home.
Crafting Obsession: My crafting obsession is fabric. My kids can vouch for this. On occasion I've spent a very unhealthy amount of time choosing just the right fabrics, and they've witnessed this at the store. This is why I now purchase my fabrics online or when they are at school :) I love to sew and come up with simple tutorials to share with my friends who are just beginning to discover the art of sewing.
Three projects to check out: 6 in 1 Princess Apron Tutorial, Travel Change & Play Mat Tutorial, Melt & Pour Poppy Seed Soap Recipes
Vanessa Brady
Tried and True Blog
About Vanessa: My name is Vanessa Brady and I live in sunny El Paso, Texas with two small boys, an amazing husband, and my ever-faithful dogs. I've been writing craft tutorials on my blog, Tried & True, for five years (where does the time go!) but before that I designed and sold small accessories through the internet. I've been crafting all my life and can't imagine a day without it!
Crafting Obsession: I'm all over the board when it comes to obsessions but as for right now, I'm crazy into handlettering! There's something therapeutic to sitting alone with your thoughts, a blank page, and a pencil. I'm really just beginning my handlettering journey but I'm totally caught, hook, line and sinker!
Three projects to check out: I Love Everything About You Coloring Print, Homemade Body Wash, Kool Aid Dyed Playsilk

Alexis Middleton
Persia Lou
About Alexis: I live with my husband and three kiddos in Las Vegas, which happens to be a really lovely place to be in January (not so much in August…). I have been crafting as long as I remember. My great-grandmother and grandmother (Persia and Lou, whom my blog is named after) taught me to crochet one summer when I was eight or nine. I love the idea of using traditional crafting techniques to make something with a fresh, modern twist.
Crafting Obsession: Oh, it is so hard to choose! I think I suffer from Craft A.D.D.! Lately I've been really excited by watercolors, but I always go back to crochet eventually.
Three projects to check out: Shell Cowl, Herringbone Quilts, Hot Air Balloon Mobile

Erin Williams
Strawberry Mommycakes
About Erin: I'm married to an incredible, funny, smart and attractive husband and we have two crazy adorable and just plain crazy kids. Seriously, the stories I could tell… but I love that I have those horrific stories forever ingrained in my memory! I have been crafting ever since I can remember, but just recently got into the party printable business.
Crafting Obsession: Paper is definitely my obsession. I love creating cute printables for gifts and parties. The best part about paper is that it's a really affordable obsession to have!
Three projects to check out: Dinosaur Party on a Budget, Cookie Monster Valentines, Grandma Book Printable

Amy Gregson
My Three Monsters
About Amy: My family moved around a lot growing up, so when I got married I was anxious to put down roots. I have lived in Chandler, AZ for the past twelve years with my husband and three hilarious children — the three monsters who inspired my blog originally — and we love it here in the sun! I feel like I have been crafting my whole life. My mom was very artistic and creative so I just never knew any other way to be.
Crafting Obsession: I always describe myself as a little bit of a magpie — I adore anything that sparkles. Glitter, sequins, rhinestones, you name it! I horde vintage buttons and old jewelry from thrift shops. I like to take things that are past their prime and give them a modern makeover.
Three projects to check out: DIY Ruffled iPhone Wallet, Easy to Sew DIY Pillowcases, Zippered Rosette Pillow Cover

Aki Altuna
Minted Strawberry
About Aki: I have been crafting ever since I was little. I grew up in a family where most of us were (or still are, I guess) art-oriented. I love all things related to design – seeing works of art in various forms always fascinates me. I have a degree (though still somewhat unused) in Interior Design.
Crafting Obsession: I don't really have a specific one – I jump from one medium to another in a span of a few weeks. Sometimes I'll go back to some of them. But I guess, my crafting obsession would be working with brass pieces. I love jewelry making and I aspire to be really good at it someday.
Three projects to check out: DIY Faux Druzy Necklace, DIY Double Bow Necklace, Printable Christmas Tag Card

Caila Murphy
Caila Made
About Caila: Hey everyone! I'm Caila and I live in sunny Southern California with my husband and three children. i'm a writer-turned-sewing enthusiast who creates something new every day and loves to share about it on my blog, cailamade.com. I started sewing as a way to distract myself four years ago when we thought my daughter had heart problems in utero. She turned out fine and I turned into a sewing maniac. It's been a fun ride ever since!
Crafting Obsession: Fabric! I love sewing it, I love mod podge-ing it, I love simply looking at it! My favorite thing about sewing is taking a pile of fabric and using it to create a beautiful, functional piece of clothing. The transformation amazes me every time!
Three projects to check out: Love Letter Clutch Tutorial, Paper Bag Sundress, Leather Tool Roll

San
Loopsan
About San: Originally from Germany, I moved to Birmingham in the UK just over 3 years ago. My mum taught me how to crochet when I was a little girl and I fell instantly in love with it.
Crafting Obsession: Yarn for sure. You hardly see me without ball of wool and a crochet hook in my hand, and if you do I'll most likely have a camera instead.
Three projects to check out: Granny Heart Triangle Bunting, Santa and Mini Elfus, Mr and Mrs Blood Drop
Aren't they all just amazing?! You will be seeing their first posts popping up next week. -Linda