I am dying over the cuteness of Creative Team member, Kori's latest free printable! Her wellies fall art is simply gorgeous! Kori's watercolor skills amaze me. Enjoy! -Linda
Fall Art Print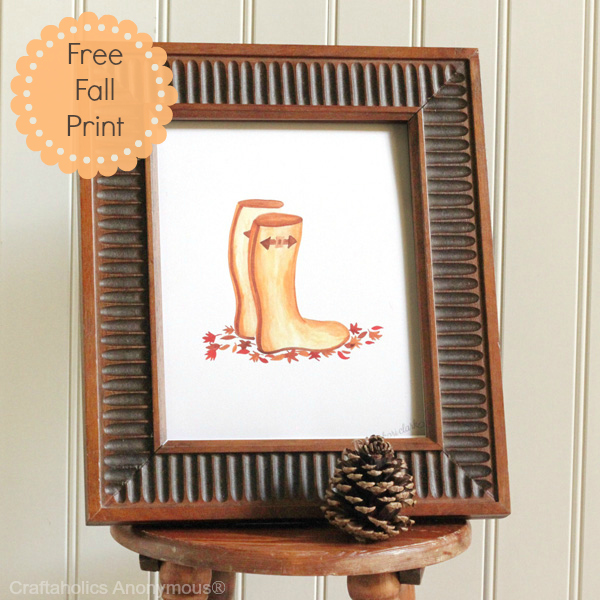 Okay, I promise to give you a break from watercolors after this, but I was dying to do a fall art print to share and somehow, I couldn't help myself from grabbing the watercolors again! There is just something so natural and organic feeling about watercolor prints, which is totally how I feel about fall! I can't wait to be outside, surrounded by beautiful breezes and nature, with crunchy leaves under foot! Here in Florida, we don't get the same fall as other places, but we do get our share of leaves (not enough to rake…but plenty to crunch under foot) and damp ground. I saw someone post a photo of their favorite wellies on Pinterest and I couldn't wait to get out my art supplies!
I thought this cute little 8″ x 10″ Wellies Fall Art Print would be so cute on an entry way bench, a mud room, a laundry room, or near the coat rack!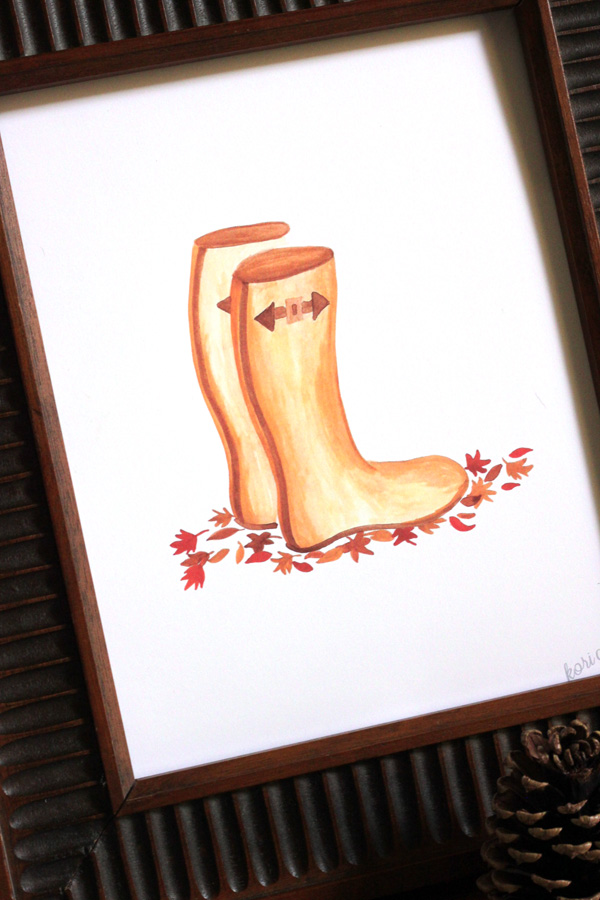 I hope you have a happy place in your home for the Wellies Fall Art Print and it brings feelings of joy and fall!
I left room around the print, where you could even write a name over the top of the boots, creating personalized art. Then use the prints to hang over each of your little one's coat hangers in the mud room!
Free Fall Printable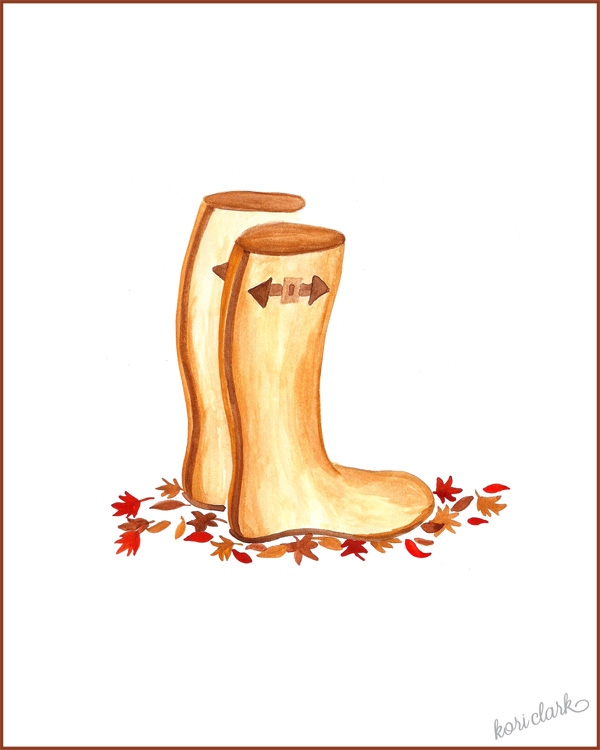 To print out this Wellies Fall Art Print, simply download the print HERE, print on heavy white card stock, and frame! I used #110 white card stock found at the local office supply store, but with a frame, you can use something that isn't as heavy if you wish!
*NOTE: This free fall printable is for PERSONAL USE ONLY. 
I hope you enjoy the Wellies Fall Art Print!
Happy Fall! -Kori

Don't miss a Craft! Follow Craftaholics Anonymous® on Bloglovin and on Pinterest!