Looking for a welcome sign with some personality? You have to check this out!
I love when art is fun, and personal, and humorous.  In my house "hey yo" has taken the place of "hi" or "hello" as the common greeting. (We're big Always Sunny fans at my house and the phrase has just sort of caught on.)  Even my three year old says it.  All. The. Time.  So, to fill one of the bare walls in my entry way,  I decided to make a fun, not-s0-little, welcome sign that greets people in our home in a little more personal way, and as an added bonus, I'm going to show you how I engineered myself an overhead projector out of a cardboard box and my cell phone.
Welcome Sign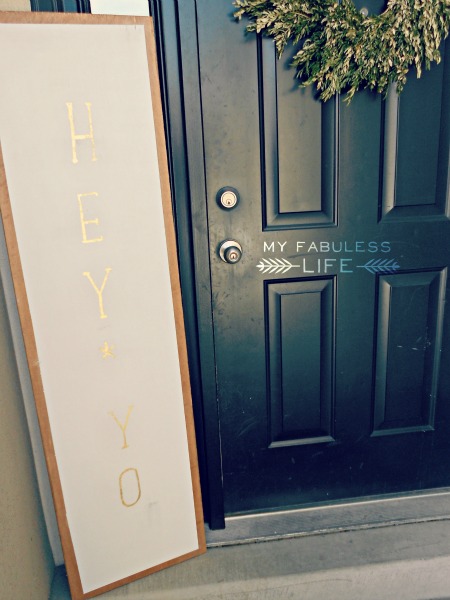 For the sign, I used a piece of scrap plywood I had lying around, and stained and painted it using the same method as the project board I recently shared.   While the paint is drying, you can get your overhead projector ready.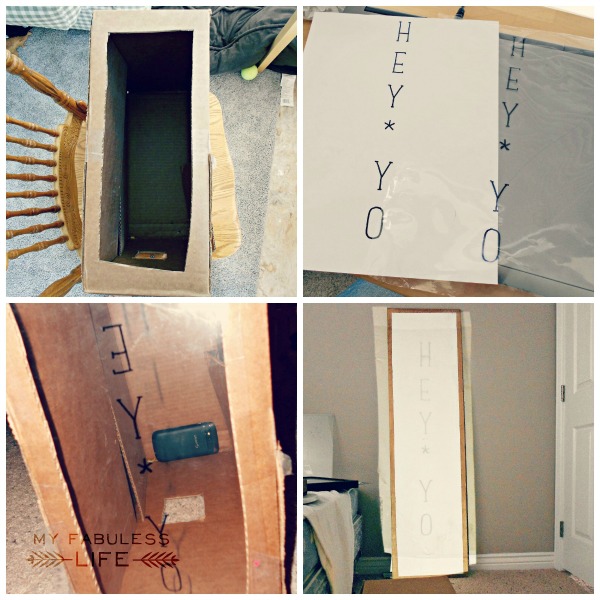 All you'll need is an old cardboard box and a cell phone with a flash light app. (I tried a regular flashlight and a lamp, but my cell phone light was the only light bright enough to work.)
1. Cut a hole in one side of the box just wide enough to let the light through when when you tape the transparency on and a hole in the bottom so you can stick your cell phone on.
2. Next, print out your word or phrase on a piece of paper and trace it with a Sharpie onto an overhead transparency.  If you happen to have a laser printer, you can print right onto the transparency paper, but I believe the text will just smear with a regular ink jet printer.
3.  Tape your transparency backwards onto the front of the box, turn on your flashlight, stick it in the box and there it is.
4.  To adjust the size of your text on the board, just pull the box further away or move it closer.
Trace the outline of the text lightly with a pencil.  Then it's time for the gold leaf.  If you've never worked with it, you should try it!  It's shiny, and fabulous, and well, GOLD!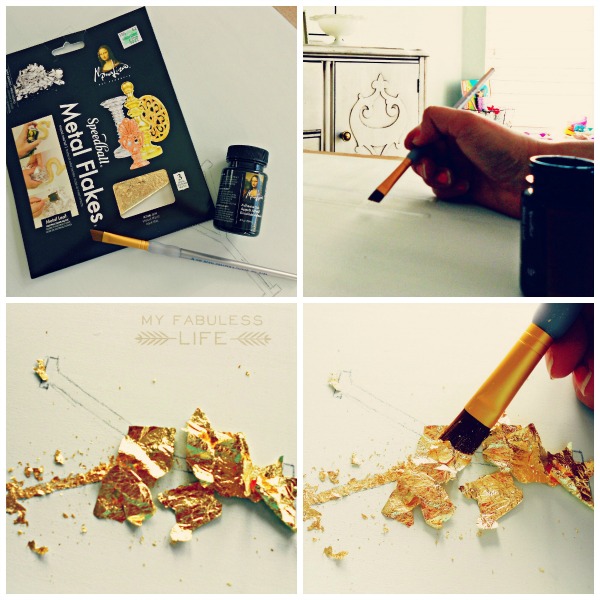 For the gold leaf you'll need the leaf, adhesive and two soft brushes.  Paint the adhesive on the letters and let the adhesive "dry" until it's sticky.  Once the adhesive is sticky, place the leaf on top and gently brush it down with your dry brush.  It will only stick where you've painted on the adhesive, the rest can be brushed off with the tip of the brush.  I should note that leaf comes in sheets or flake.  I actually prefer the sheets because they're easier and less messy to work with, but the craft store was out when I went to buy these, so you work with what you have, right?  Once you've brushed off the excess you're done.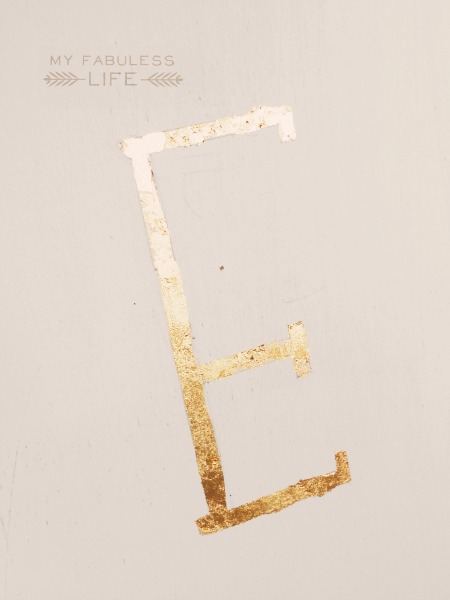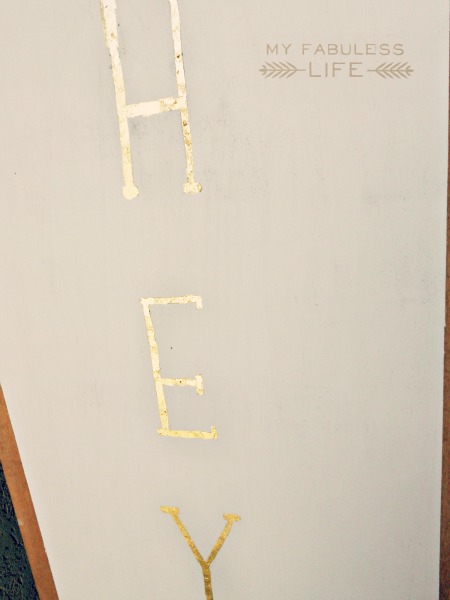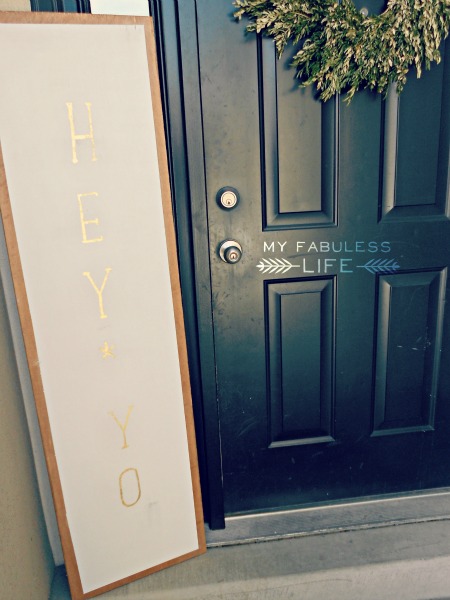 Thanks for stopping by today! Hope you like my new welcome sign!
Jenn
Did you enter the Instant Washi Tape collection giveaway?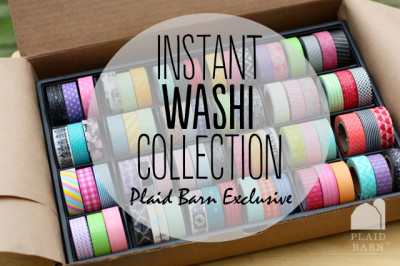 Latest posts by Jenn Menteer (see all)