Trunk or Treat Ideas
With Halloween only days away, chances are you might have a Trunk or Treat in your near future! We are here to get your creative juices flowing with an awesome roundup of creative Trunk or Treat Ideas this Halloween season! We had a blast putting this post together and we know you'll get a kick out of seeing these creative Trunk or Treat ideas. Enjoy!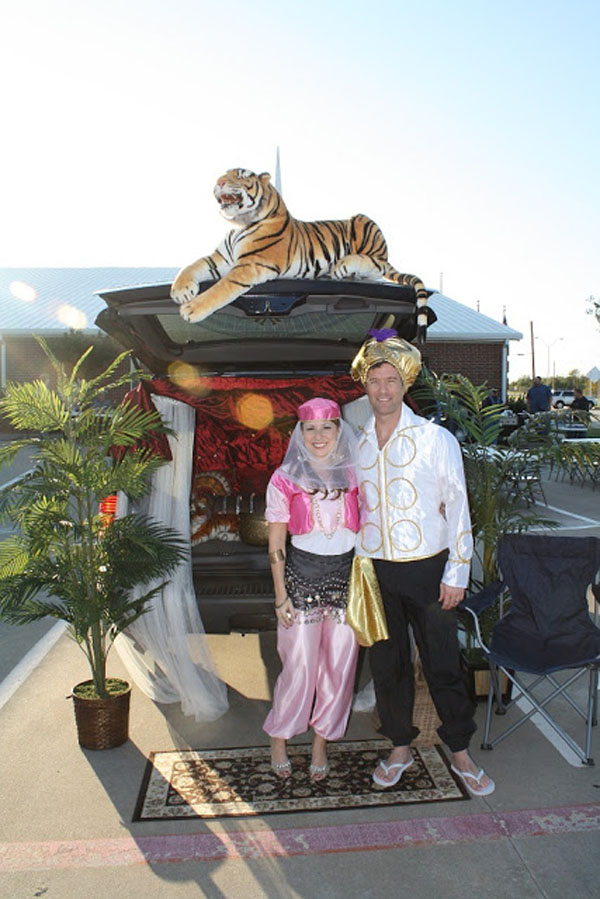 Aladdin from Satchels of Gold. The tiger is like the cherry on top!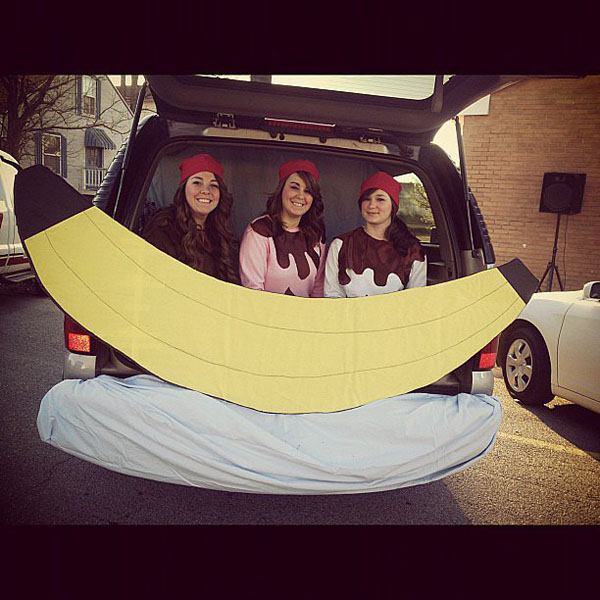 Banana Split from Jennah_Dowell. No I want a banana split!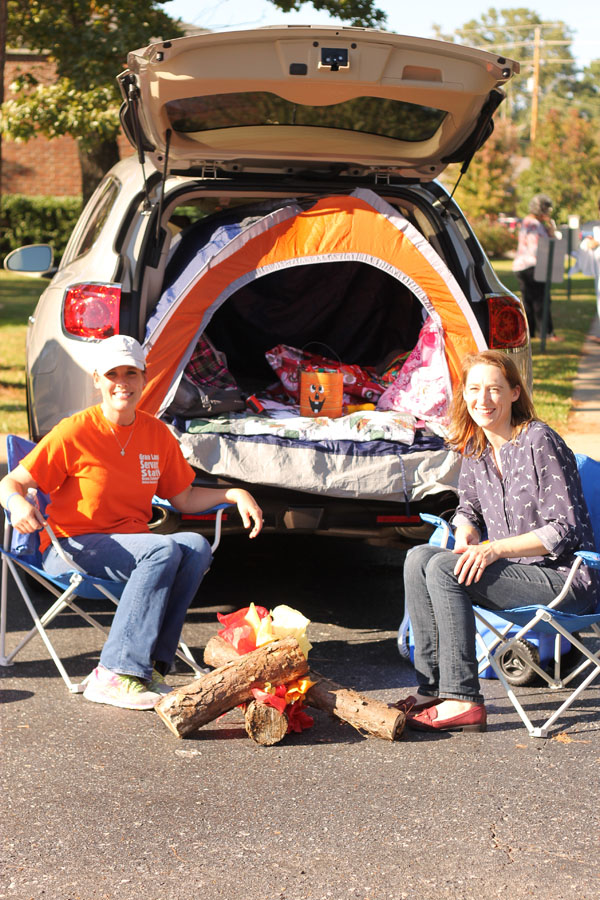 Camping Out from Grace UMC. Love this simple and easy camping theme!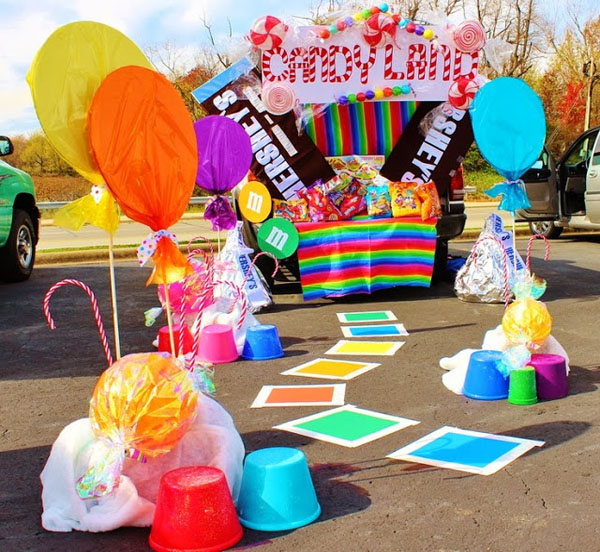 Candy Land (no source found) They went all out for sure! Loving the colors and the walkway.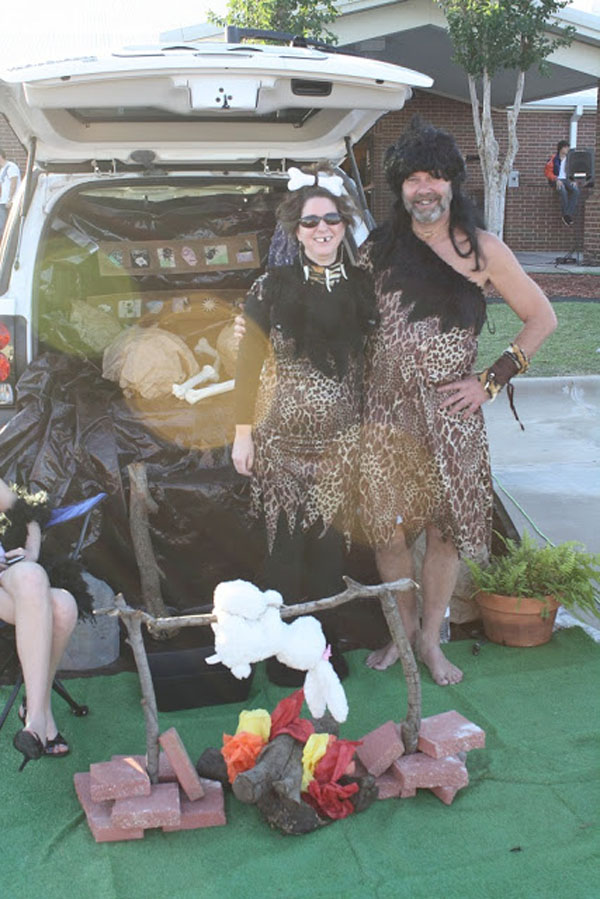 Cave People from Satchels of Gold. Poor bunny!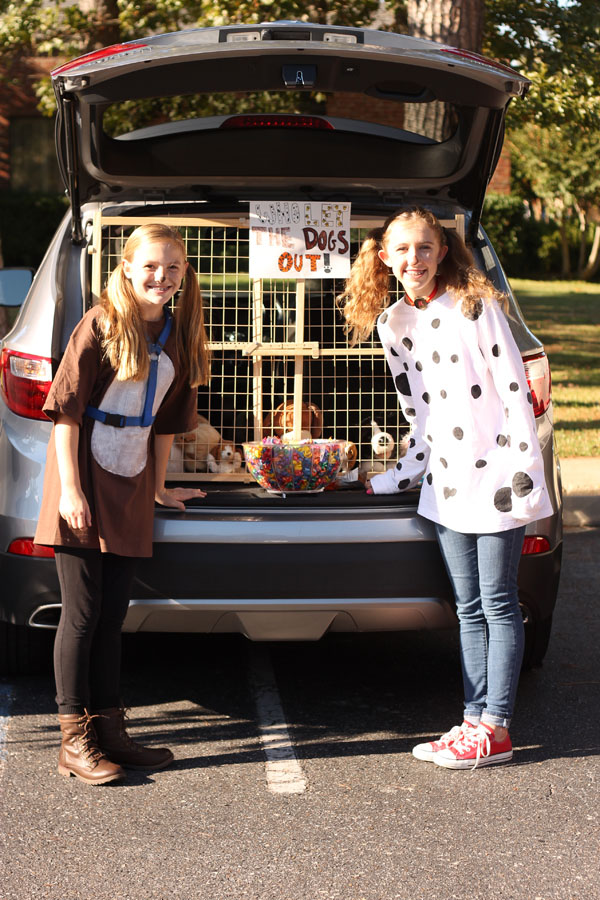 Dog Pound from Grace UMC. Hands down one of the cutest trunks I've seen!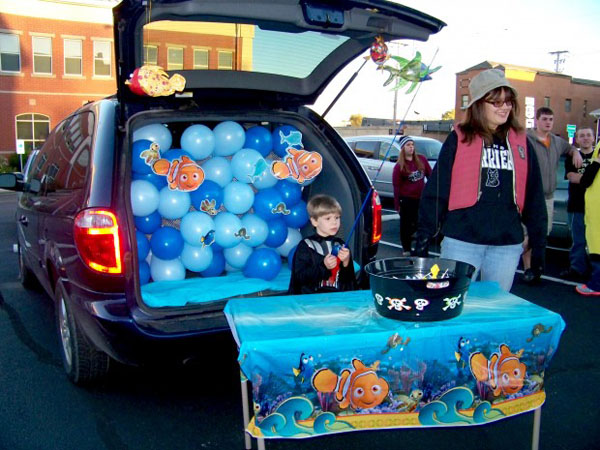 Finding Nemo from The Southern.
The balloons make a perfect ocean backdrop AND do double duty covering up a messy trunk, if your trunk is anything like mine…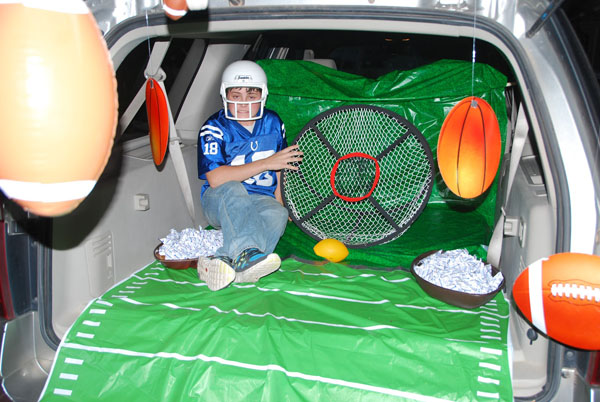 Football Field from Shine Like Stars. Fun tailgate party going on in there!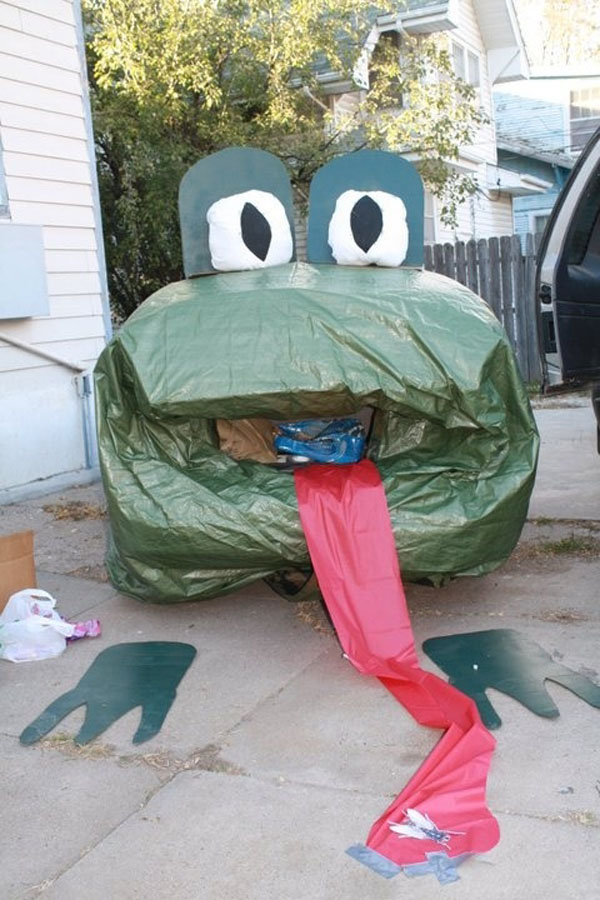 Frog from Indulgy. Kermit? Are you in there?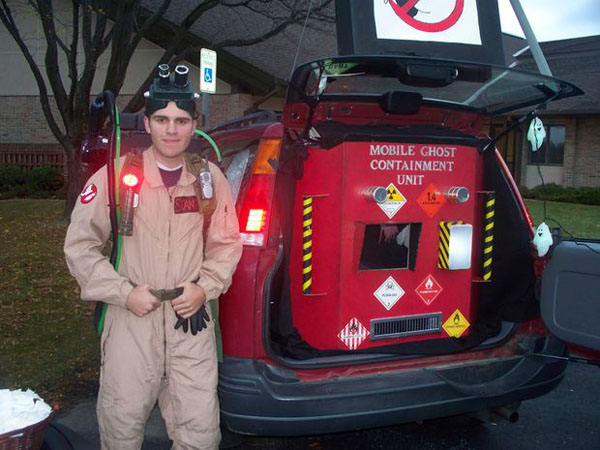 Ghost Busters from Instructables. This one is my favorite!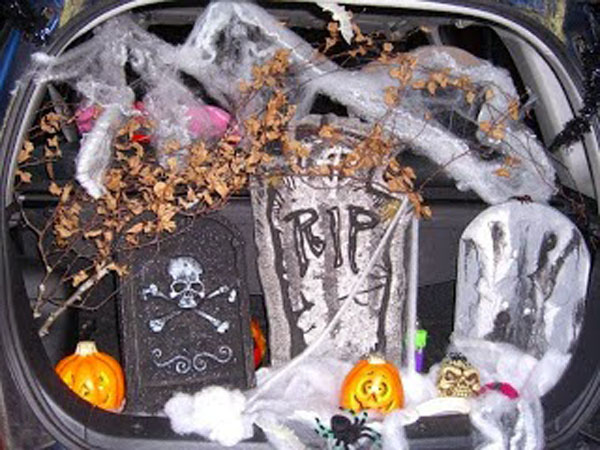 Graveyard from Naptime Chronicles. Spoooky!

Inflatable Pumpkin Patch from Grace UMC. The inflatable pumpkin for the win!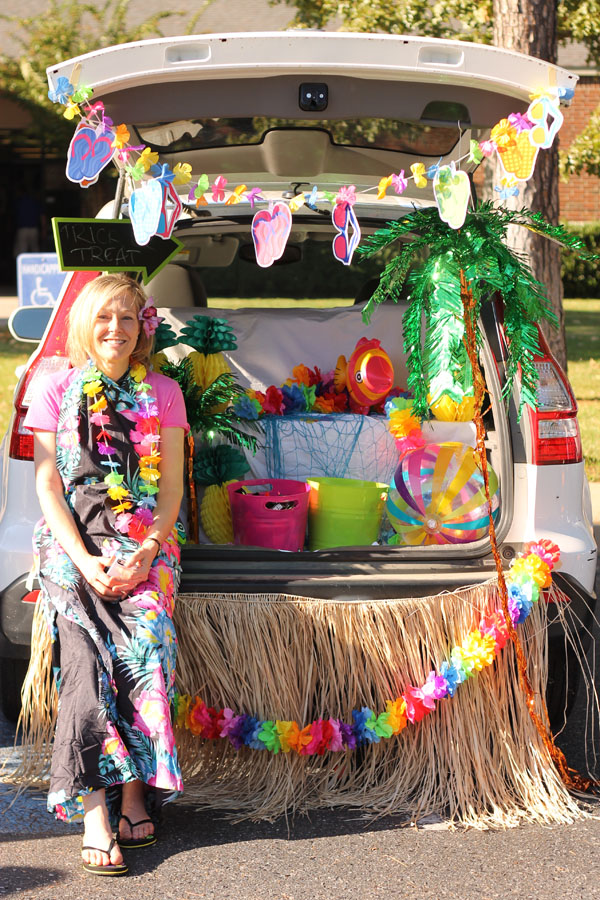 Hawaiian Luau from Grace UMC. This is my kind of trunk!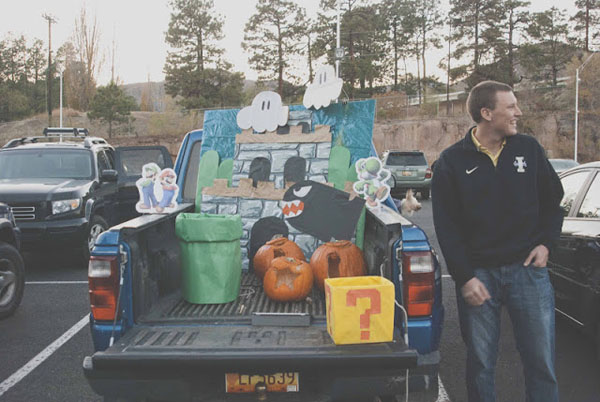 Mario Brothers from Confessions of a Napper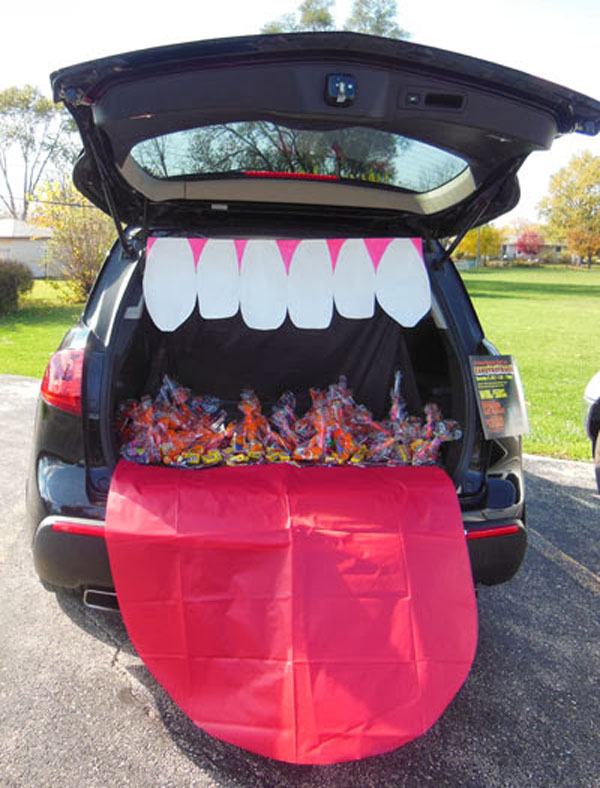 Mouthful of Candy from Manhattan Dental Care. The hubby wanted to do this one! Maybe next year?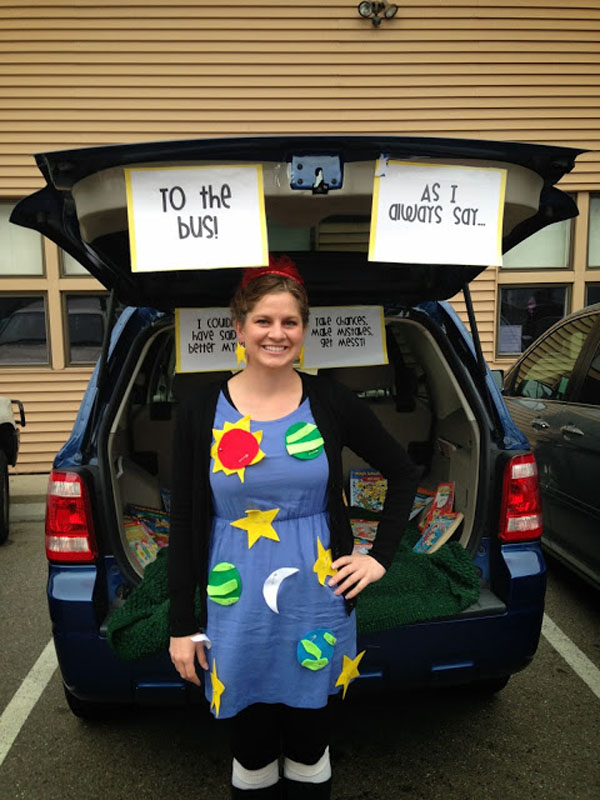 Mrs. Frizzle from All the Dots. Any Magic School bus fans out there?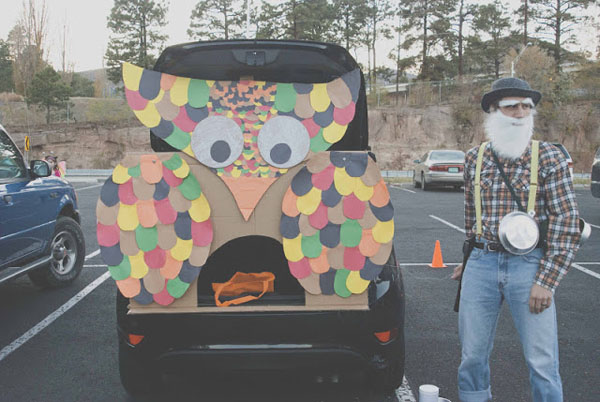 Owl from Confessions of a Napper. Such a cute giant owl!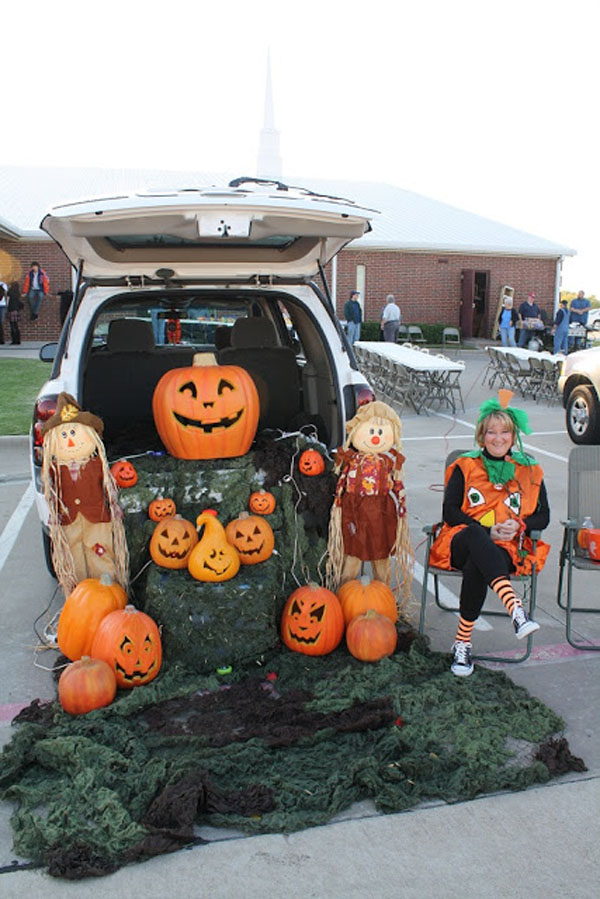 Pumpkin Patch from Satchels of Gold. Lots of fun Jack-o-Lanters!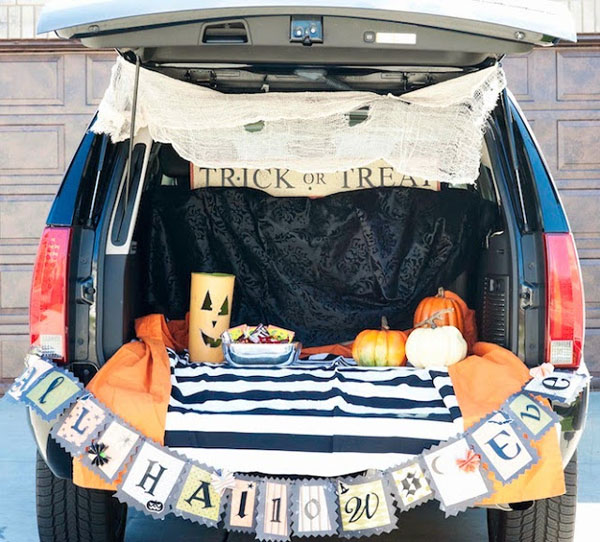 Simple Trunk from The Neighborhood. The trendy trunk!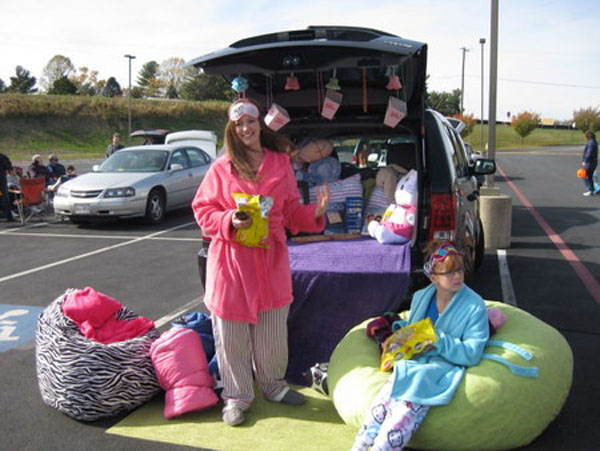 Slumber Party from Bethany Hahira. If there is a pedi involved, I'm so there!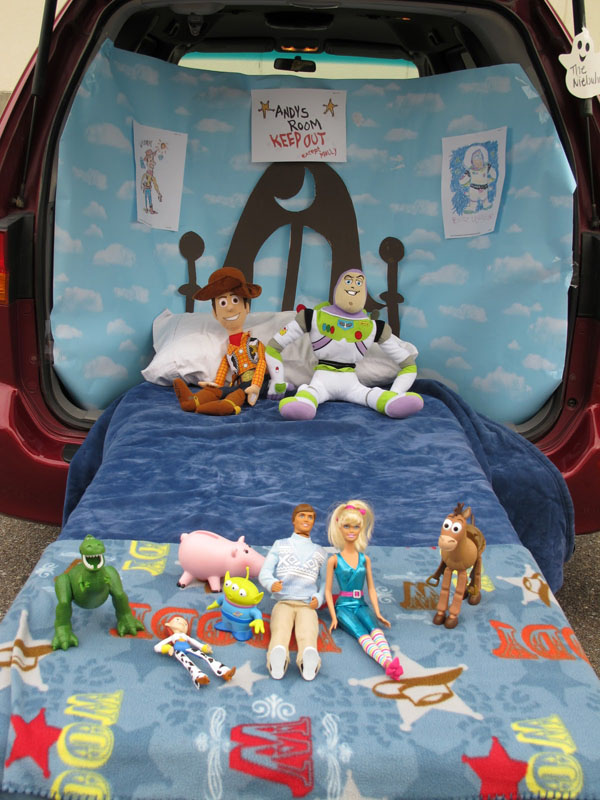 Toy Story from The Neibuhrs. Love Toy Story!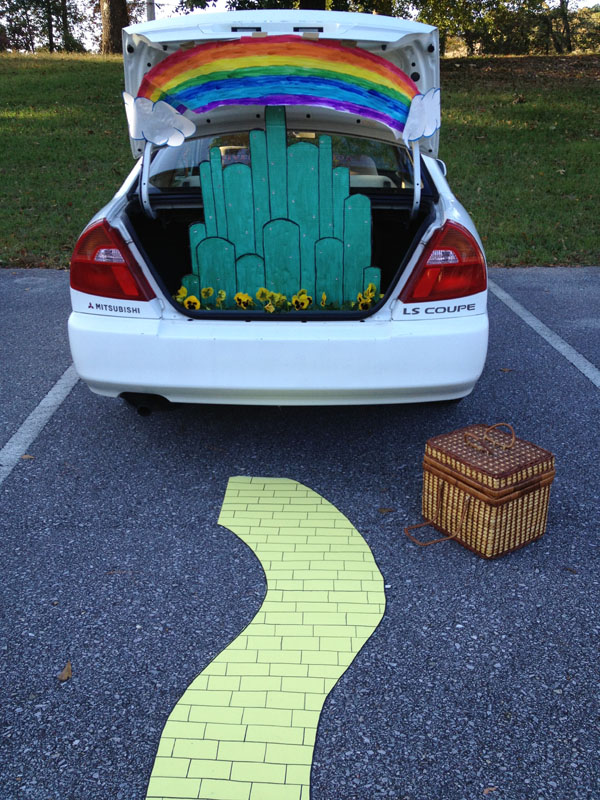 Wizard of Oz from NC And Beyond. Classic yellow brick road!
Which trunk was your favorite? I'd love to hear in the comments below!
Looking for more Halloween ideas? Make sure to check out our Halloween Pinterest Board!
Latest posts by Craftaholics Anonymous (see all)