A huge thanks to TIKI Brand for making this post possible! They sent me one of their new TIKI Brand Clean Burn Tabletop Firepiece to try out. So Davis and I hosted some friends and lit it up!
TIKI Brand Tabletop Firepiece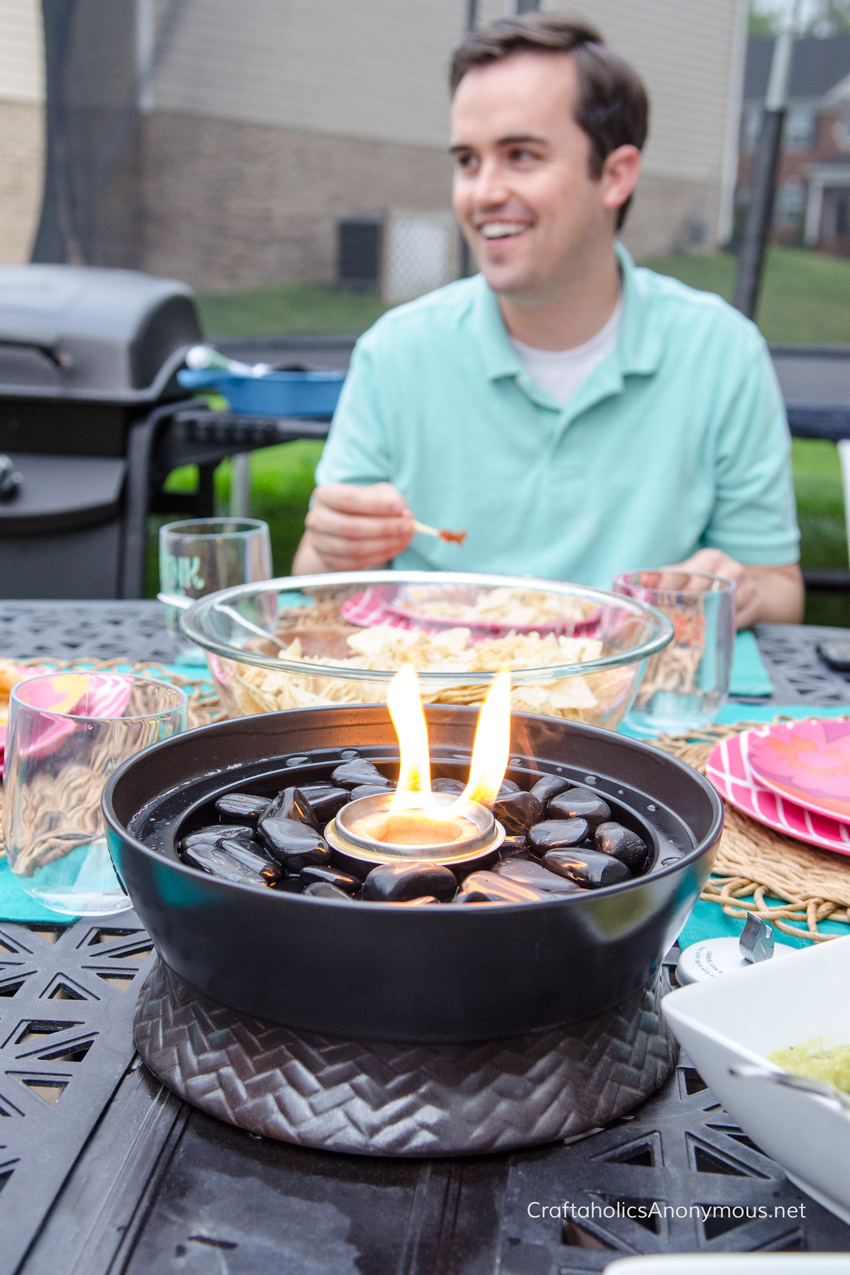 Davis and I planned a casual gathering with appetizers, finger foods, and candy. Can't go wrong that way, right?! I placed the  TIKI Brand Clean Burn Tabletop Fireplace at the center of our table and filled it with TIKI Brand Clean Burn Torch Fuel and it not only looked fantastic, it gave off great ambience! The real rocks paired with the wicker texture bottom were very stylish and classy.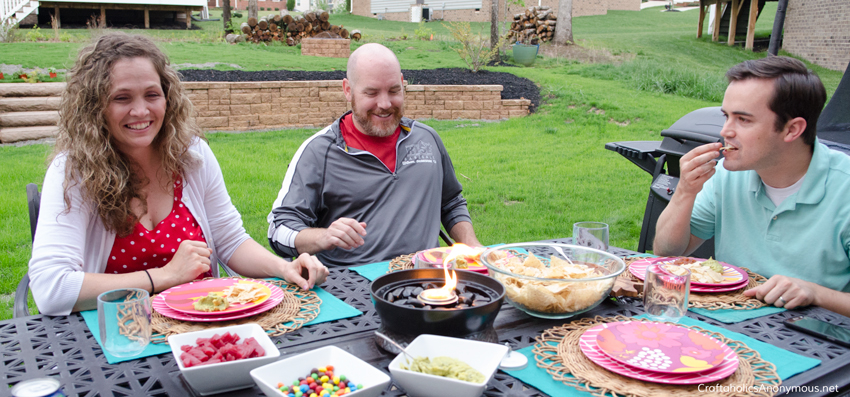 And it truly is a clean burn! We had it lit the entire evening and there was NEVER black smoke! I've never liked the idea of black smoke being put off around food, so this TIKI Brand Clean Burn Tabletop System is perfect for entertaining!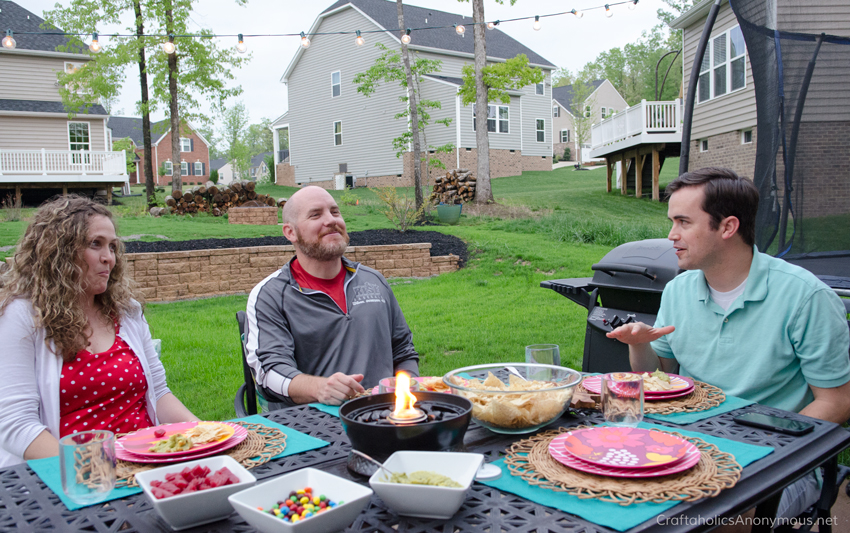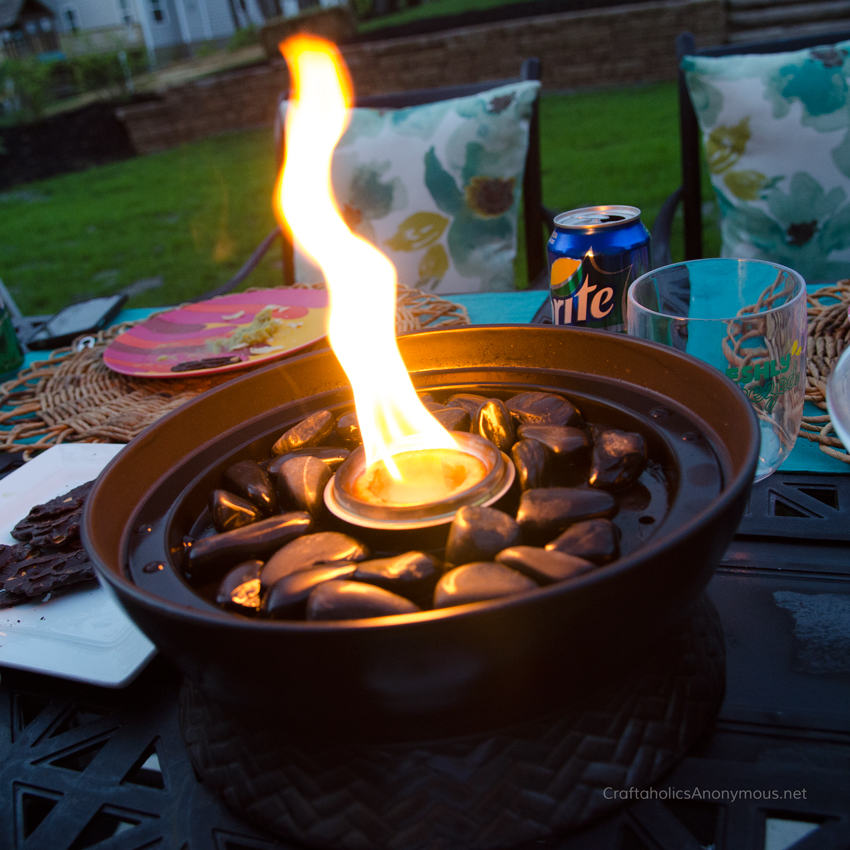 I took a picture of it after the sun went down and it you can see, it puts off quite a bit of light. See how big that flame is?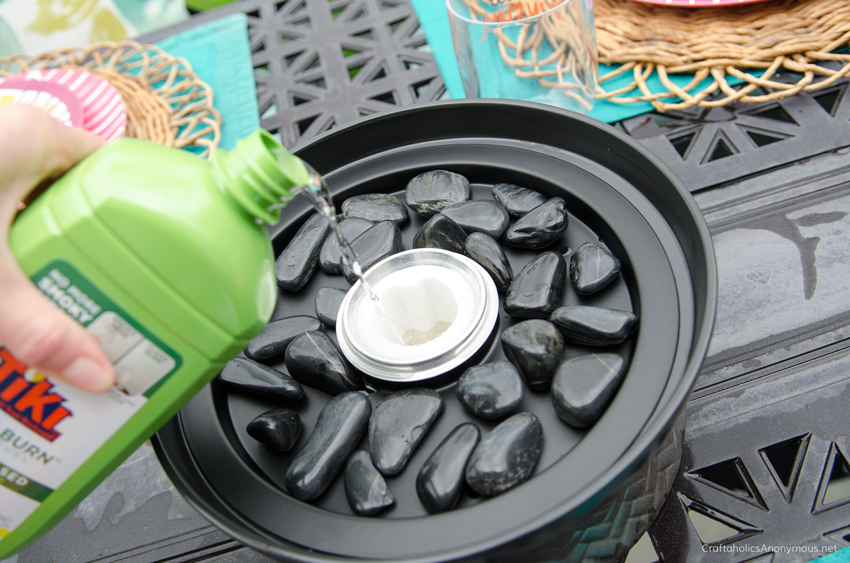 Plus its really easy to use! I simply poured in the TIKI Brand Clean Burn Torch Fuel and then used a lighter to light the Roundwick. Then it happily took care of itself while we enjoyed the company of our guests.
The only thing I would change about the tabletop firepiece, I would be to add a few more rocks. There weren't very many and a few more would have made it feel a little more complete.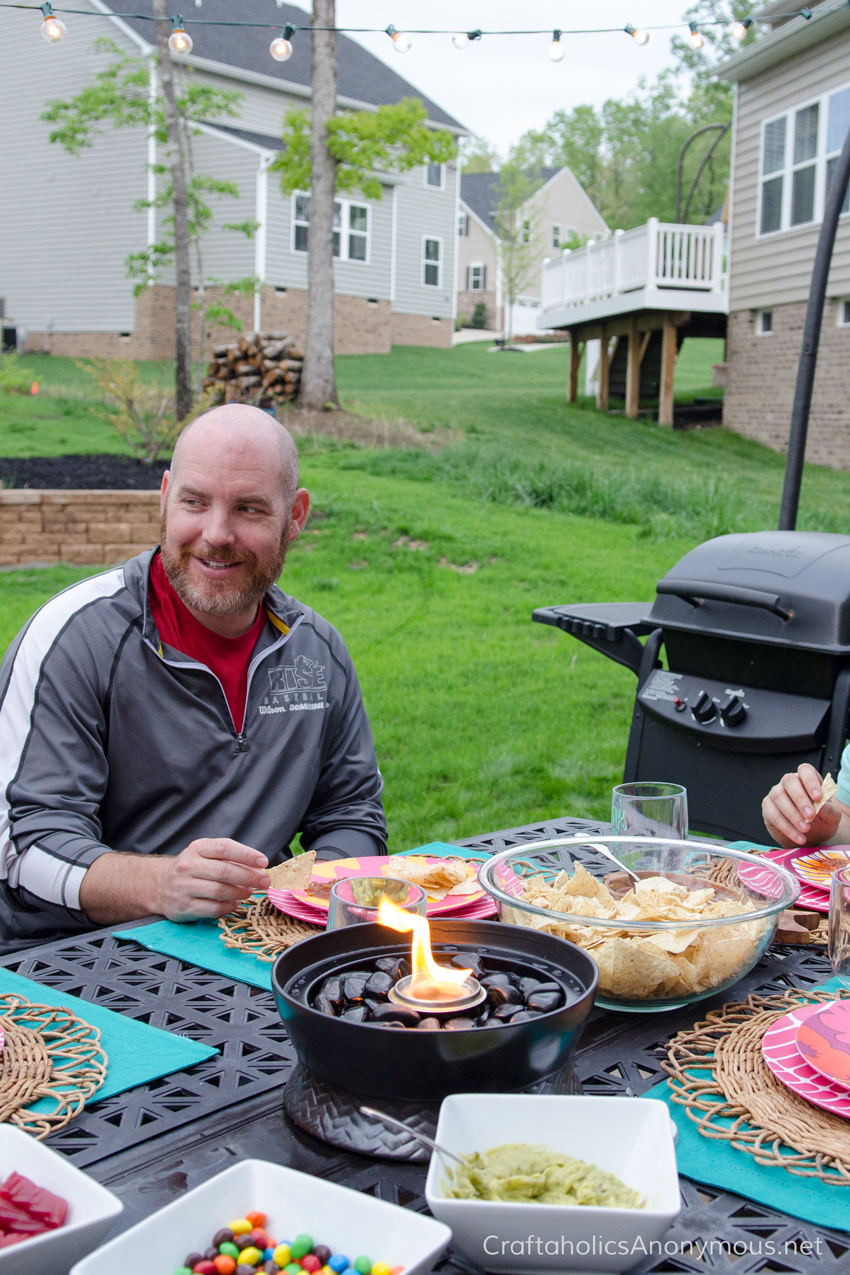 I was pleasantly surprised with how well the new TIKI Brand Clean Burn Tabletop System worked. Our friends were impressed with it and we enjoyed using it. If you plan to entertain this summer, I would highly recommend looking into this system! Its a show stopper at the center of your outdoor spread!
We really got to connect over the audience of our new TIKI Brand Clean Burn Tabletop Fireplace. On June 26, 2016 TIKI Brand is hoping that you'll set aside a night to put down your phones and just enjoy the conversation with those around you. You can vow to power down and reconnect with your loved ones here.
Disclosure: This post is brought to you by TIKI Brand. All opinions are my own.
Share and Enjoy

Hi! I'm Linda, the craft addict behind Craftaholics Anonymous®, a craft blog. Crafting is cheaper than therapy, right? When I'm not DIYing something, I can be found taxiing around our 4 crazy kids or working out. Or shoe shopping... because you can never have too many shoes! Happy crafting! ♥