Hello there and happy summer to you all! I am happy to bring you a free summer cell phone wallpaper!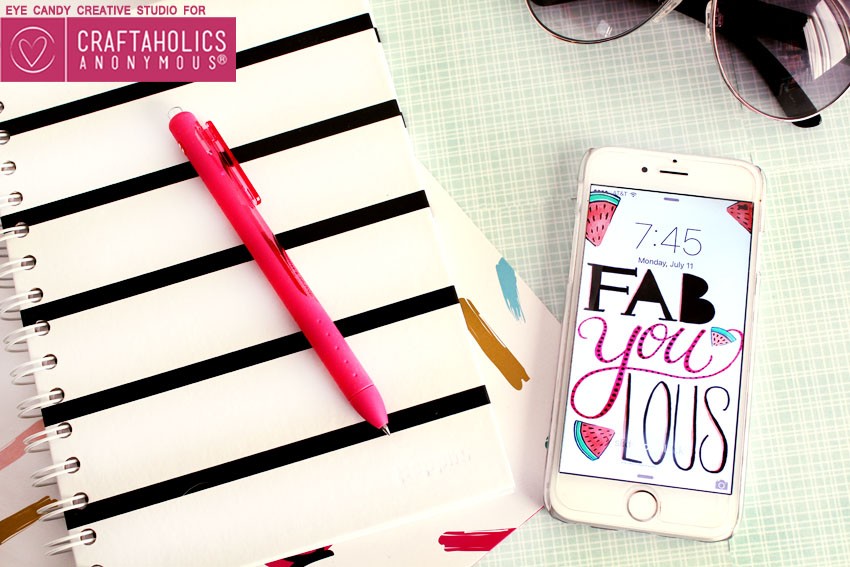 FREE SUMMER CELL PHONE WALLPAPER
I hope you are enjoying the few weeks we have left of summer and taking full advantage of it – I know we are! ;)  I'm super pumped to be bringing you ANOTHER FREE cell phone wallpaper design since the one I shared here with you a couple months ago you guys LOVED! That makes me sooooo happy that you all liked it so much soooooo I decided to design another one for you so you can have a little variety to pick from! ;)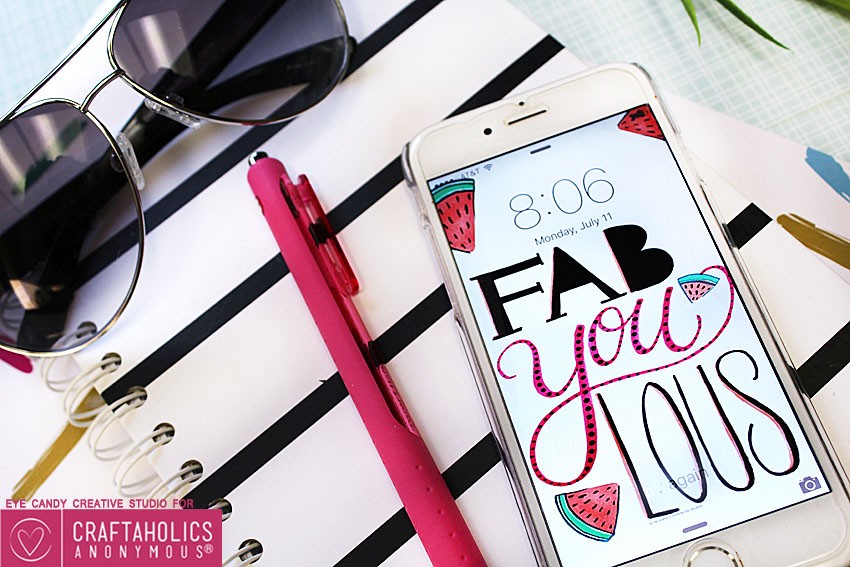 Like I mentioned before I love changing out the backgrounds on my cell phone just about as much as I enjoy switching up my cell phone cases too. What can I say, this girl needs some variety – can anyone else relate? ;) So having said that, I decided to design and letter something with a little color this time because as you recall the last FREE cell phone wallpaper design I did for you was completely black and white.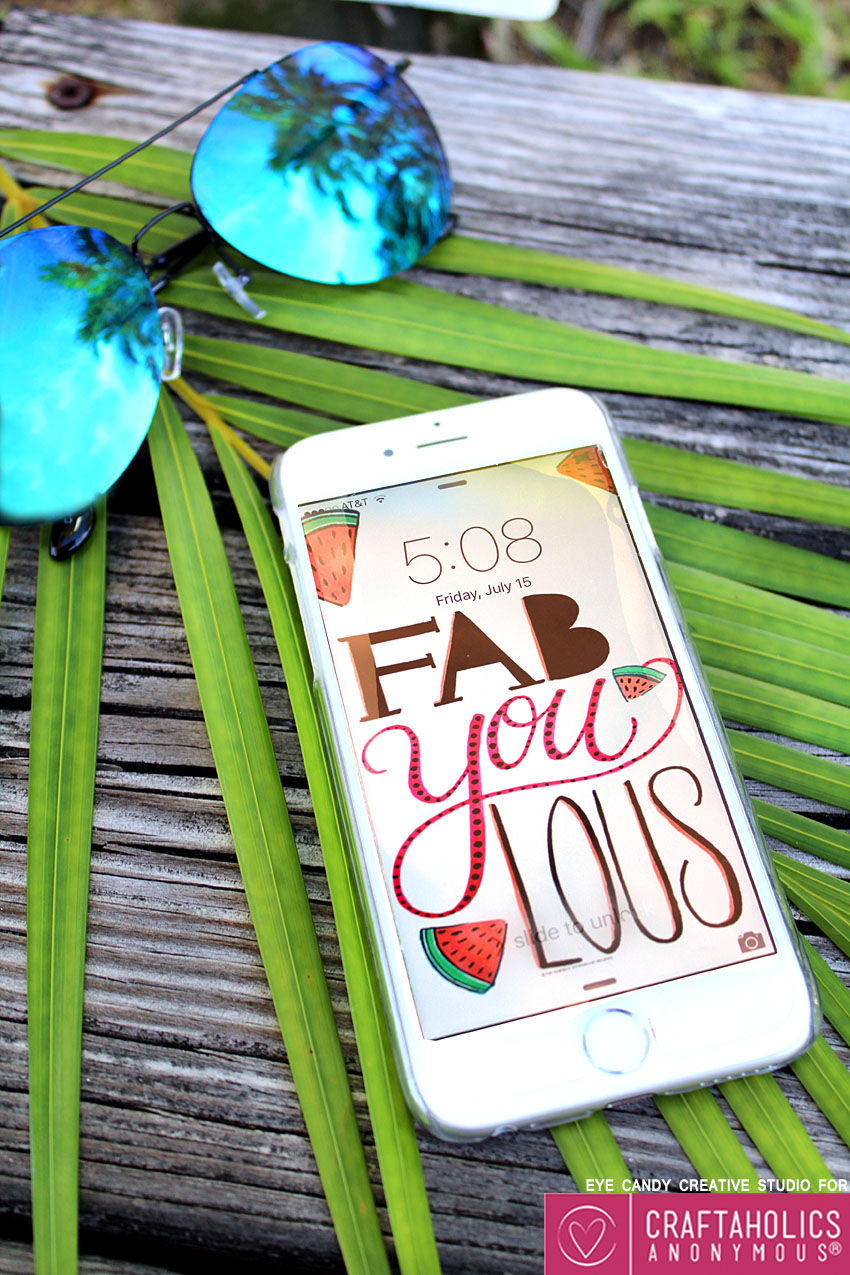 So this time I added some color plus drew some watermelon designs since they are so popular for summertime, to the hand lettered "fabYOUlous" hand lettering I did. Confession: one of my favorite words you will hear me saying in person ALL OF THE TIME is fabulous! True story! ;) So this will probably end up being a fave design of mine, I mean how can it NOT be! lol Plus I think we all need to be reminded how FAB we really are and what better way than to have our cell phones remind us just how fabYOUlous we are and can be every time we go to use them! ;)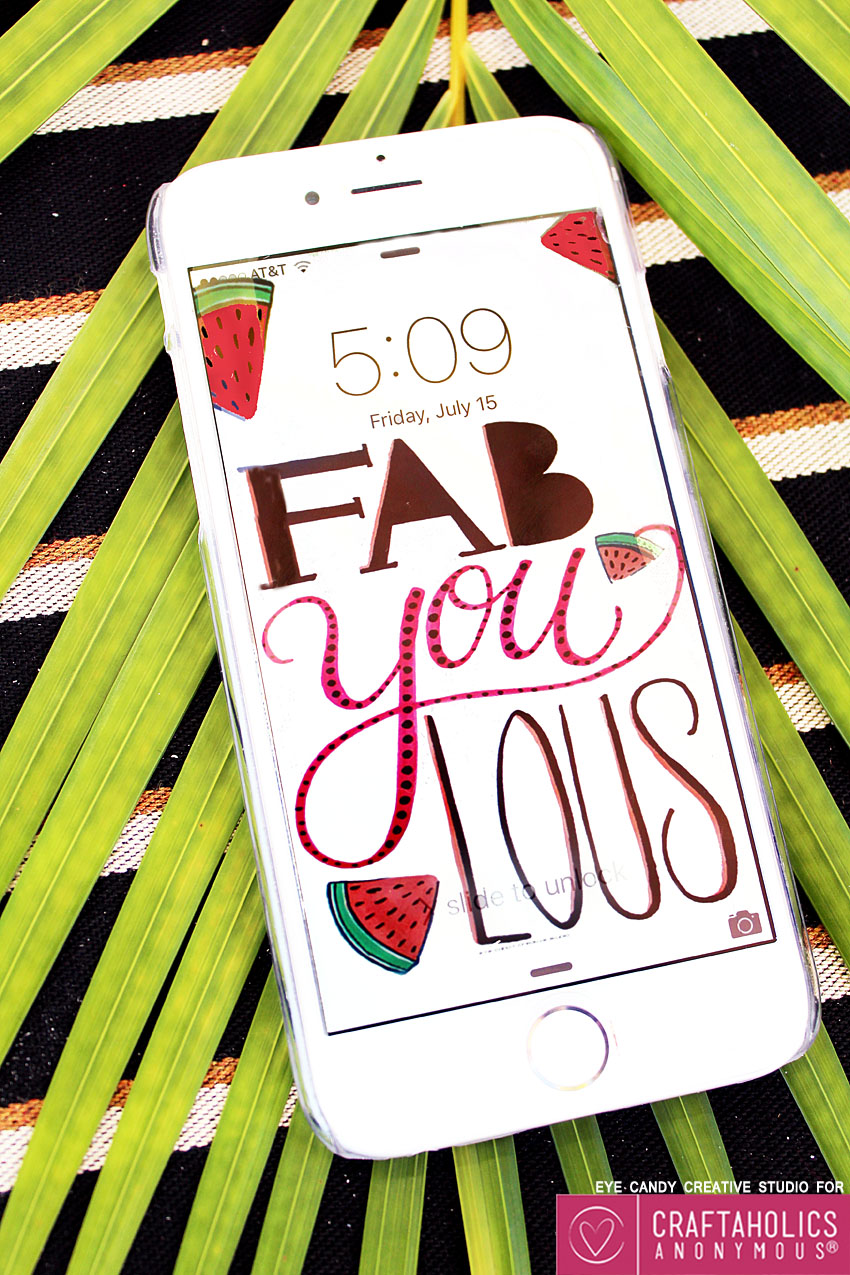 It's super easy to switch up your cell  phone's wallpaper to put this free summer cell phone wallpaper on your phone. If you have never done it before, I will be glad to walk you through it now:
From your cell phone, save this digital wallpaper design (below) by right clicking on the photo of the design (save image as) and it should save it right into your photo album on your cell phone.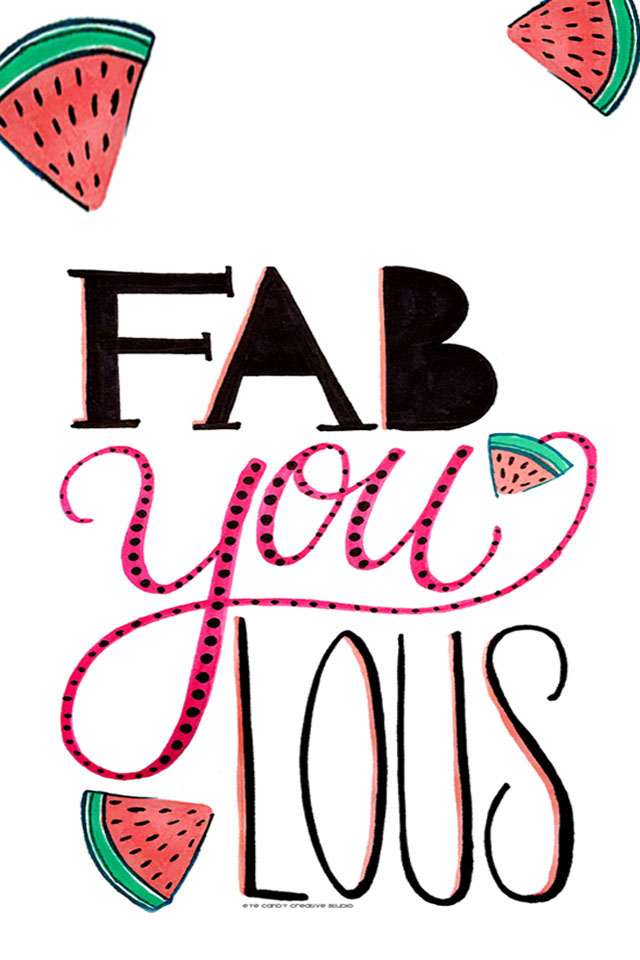 Under settings, click on wallpaper and then 'choose a new wallpaper'. Find the 'fabYOUlous' art on your camera roll, select by clicking on it, adjust to your liking and then hit the 'set' button. It will then ask if you want to 'set lock screen' or 'set home screen' or perhaps you'd like to do both. Personally I just do my 'lock screen' as you can see what it will look like here and I'm actually able to read it every time I get on my phone. If I were to choose the 'home screen', it would be behind my icon buttons on my phone, therefore not being very legible. It is THAT simple! Hopefully it worked for you and just so you know, I have an I-phone and this is what my settings are called, so if you have a different phone, the names on what things are called in these steps may vary a little but you should hopefully still be able to get it done.
This FREE digital wallpaper design is for personal use ONLY and can NOT be sold or claimed as your own design. By downloading and using this design, you are agreeing to these terms.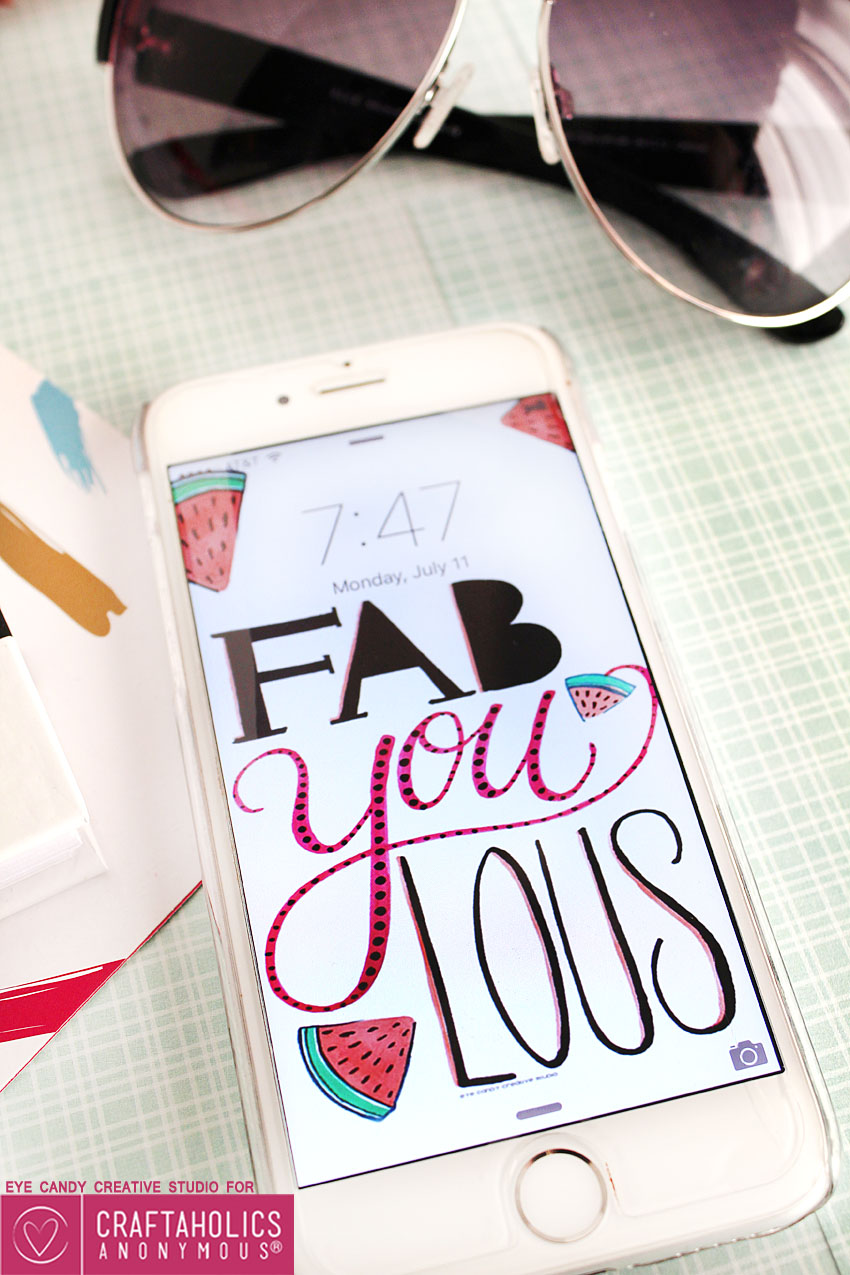 I am really enjoying deigning these cell phone wallpaper designs for you all. I would love to hear ANY suggestions you have for a future design or possibly a quote that would be perfect looking back at you every time you opened your phone! Feel free to comment below and let me know your thoughts!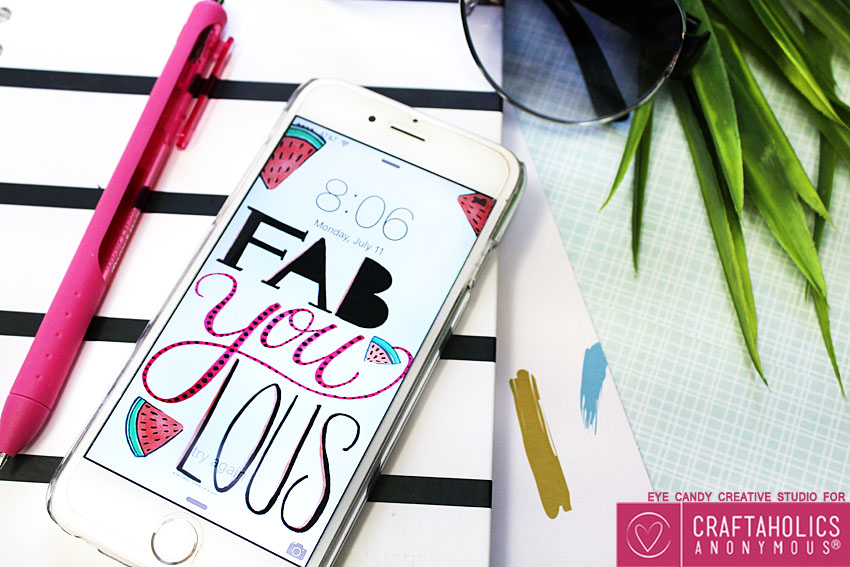 Please let us know if you are using this wallpaper for your phone or even the other one! If you wouldn't mind, only if you want to, please tag me at Eye Candy Creative Studio on Instagram and/or Craftaholics Anonymous® because it would be so cool to see a snapshot of your phone and you never know, you just might get a shout out from one of us! ;) We would love to see everyone being 'fabYOUlous' all over social media!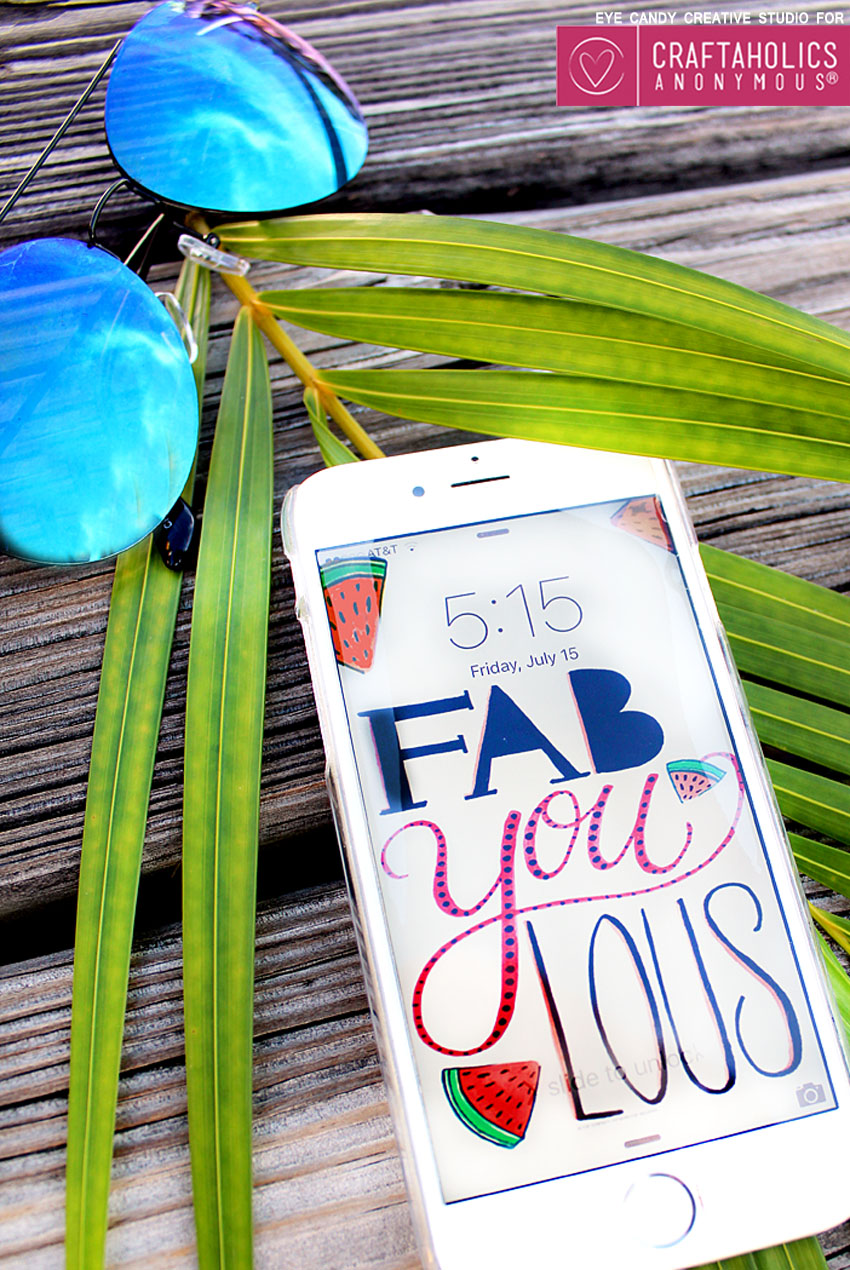 Come see even more of my hand lettering. Join me over on Eye Candy Creative Studio and say hello! Enjoy the wallpaper design and enjoy being 'fabYOUlous'! Laura xo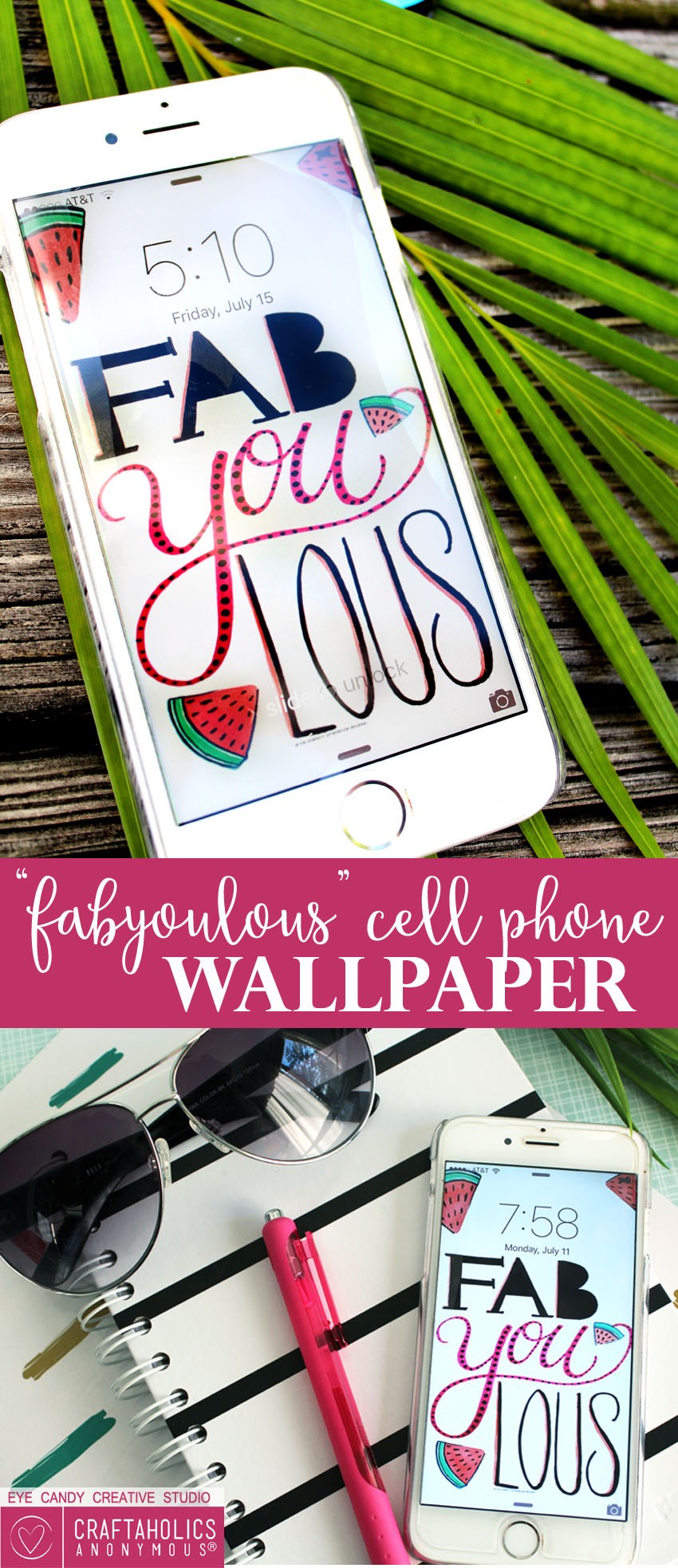 Save
Save
Share and Enjoy