Happy Friday! Amy is here to show off her cute and colorful craft room! You are going to love the splashes of color, fun polka dots, and fab style she incorporated into her small craft room space! enjoy! -Linda
Small Craft Room Tour
Hello! My name is Amy and I live in Kentucky! I am a crafty dance teacher, graphic design student, and blogger. You can find me blogging over at Amy Giggles Designs! I grew up crafting with my neighbor which we got pretty serious about scrapbooking and even took sewing classes together. Today I am constantly making things for others and myself. I began blogging a year and a half ago and I love the creative community. I began to notice how much I craft, so I knew I needed to update my craft space!
Since I am a college student, I still live at home. My craft area is in the only finished room in our basement. It is a long room and I use half of it for my craft space. While its an awkward layout it works really well for me!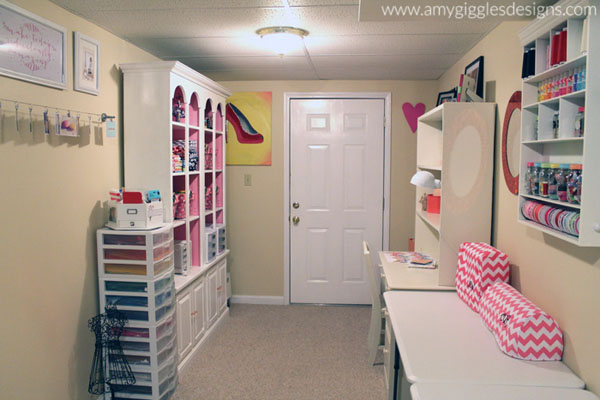 On one side, I have my new hutches that I have refinished. I also have made some cute polka dot basket liners.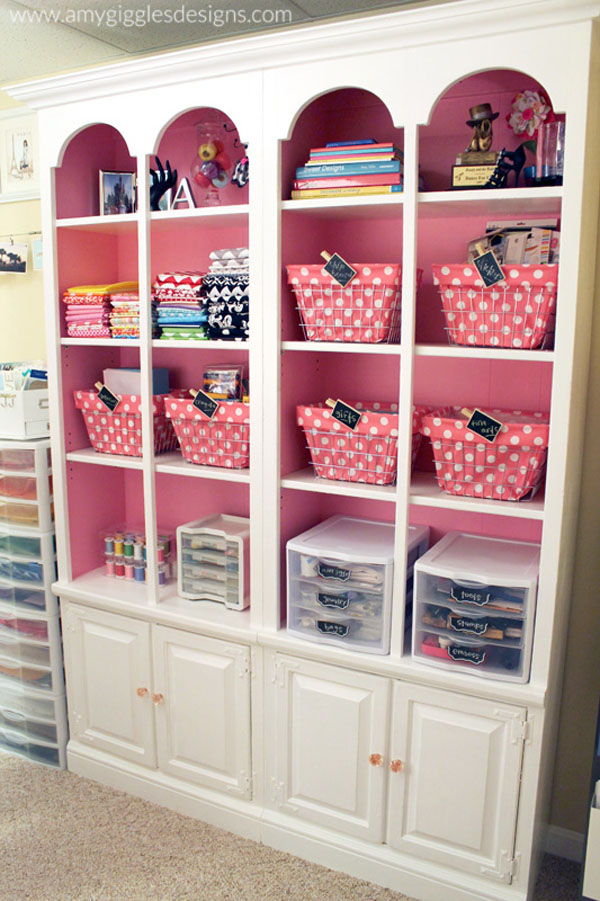 To the right of my hutches, I have a magazine rack and a girly canvas.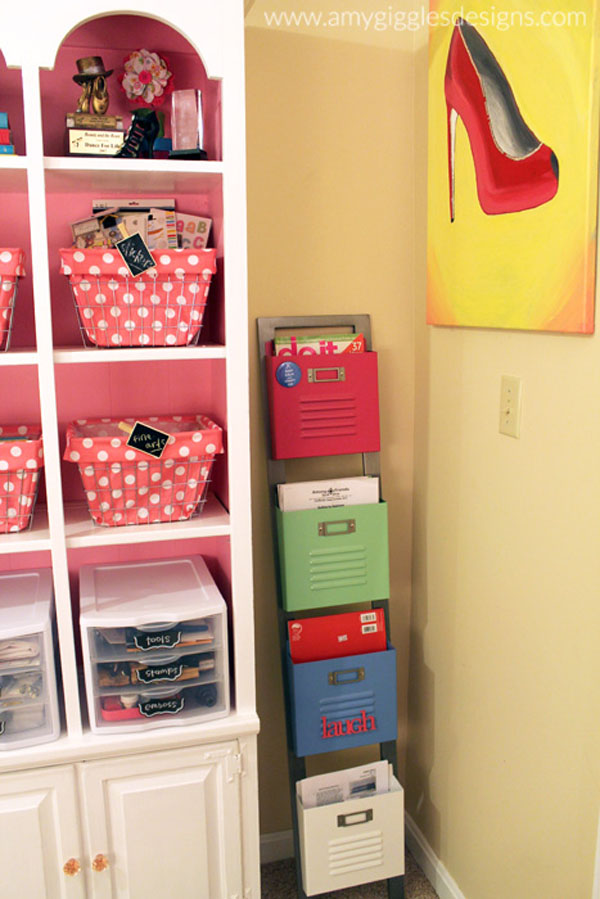 On the left side of the hutches, you can find my paper storage and a dress form for decoration.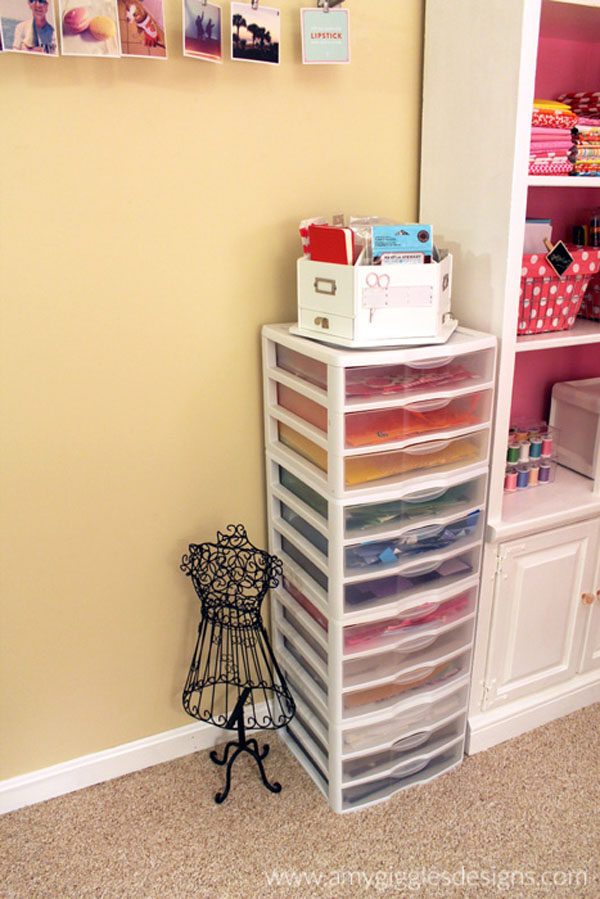 Above this, I have a wire hanging system from IKEA where I feature my Instagram pics. I also have an inspirational quote and two art prints above this.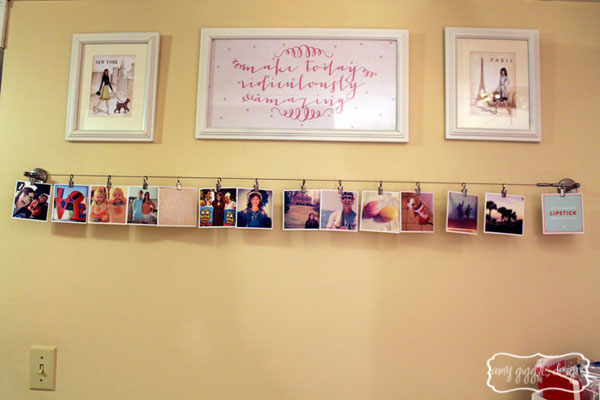 The opposite side of my craft room has my desk and two tables. This is where the magic happens!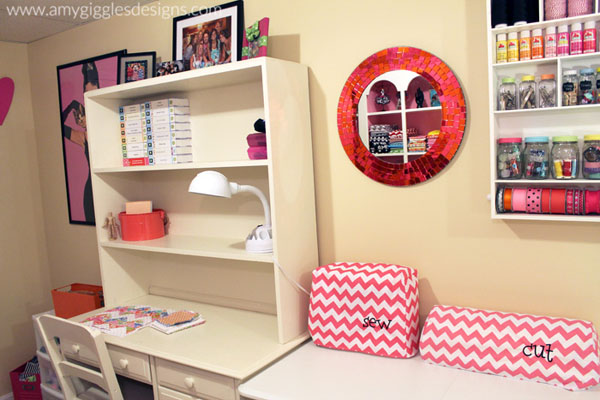 On the left side of my desk, I store many of my craft and sewing supplies.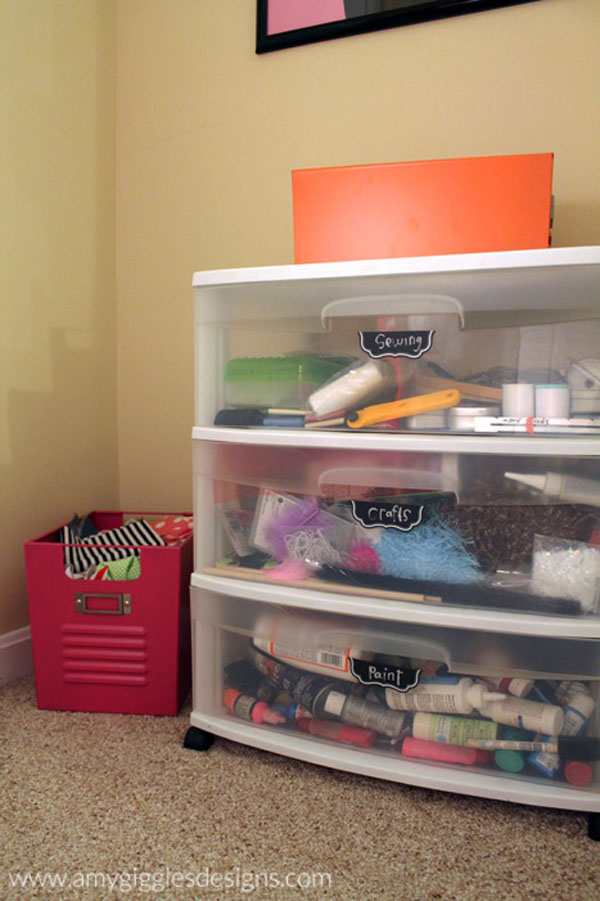 Above my work tables, I have my wall storage shelves plus some artwork.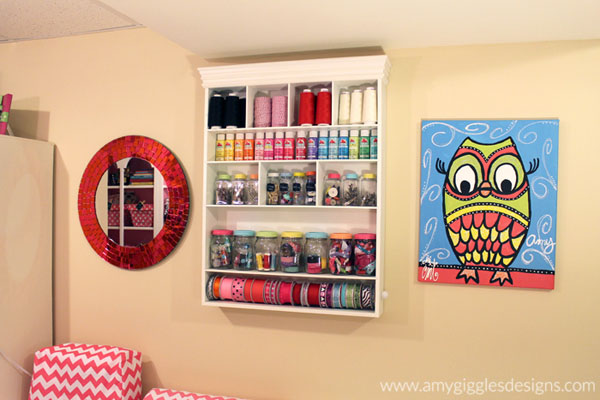 On these shelves you can find small craft items in my mason jars.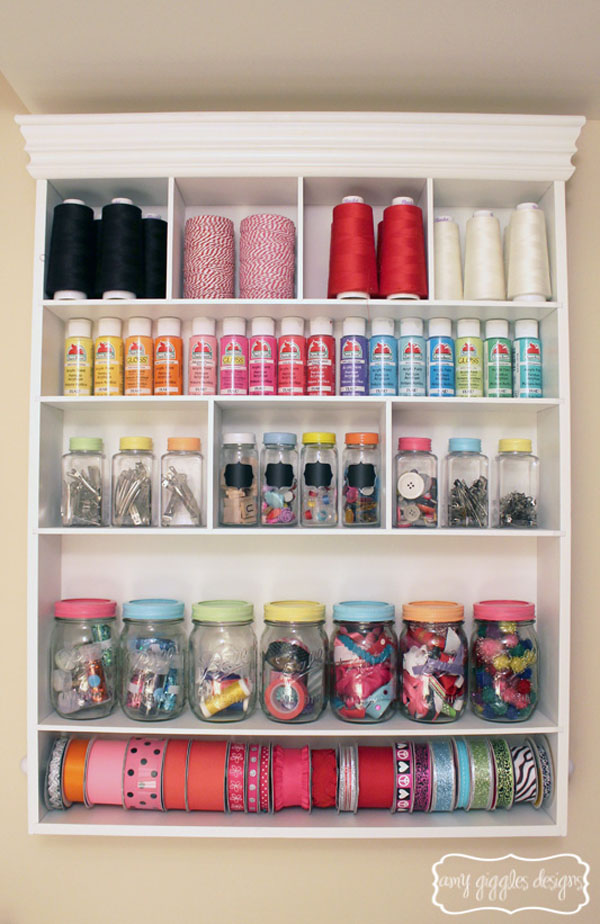 Thanks for taking a look into my craft room!
Amy
You did an awesome job on your small craft room, Amy! I'm in love with your cute polka dot baskets! Thanks for stopping by! 
Enter to win a Silhouette Portrait giveaway!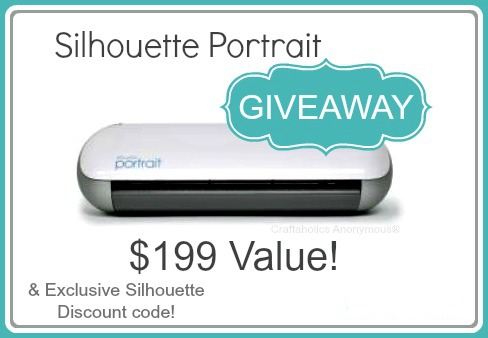 Hi! I'm Linda, the craft addict behind Craftaholics Anonymous®, a craft blog. Crafting is cheaper than therapy, right? When I'm not DIYing something, I can be found taxiing around our 4 crazy kids or working out. Or shoe shopping... because you can never have too many shoes! Happy crafting! ♥