Hello Craftaholics! It's Courtney from Paperelli and I am back again to share more free printables with you. Whether you are counting down the days or dreading them, it's almost time for the kiddos to go back to school! I thought it would be fun to share some back to school printables with you.
School lunches can get tricky. Too many times the kids don't want what mom packs in their lunch or if they pack their own lunches, they don't know what to pack! I thought of a few easy printables to help! First, an Ideas for School Lunches list. This one is for the kids. The kids sit down and make a list of lot of fruits, vegetables, main dishes, drinks, snacks, etc that they think sounds good for lunches. Then, mom can take that list into consideration when shopping for school lunches.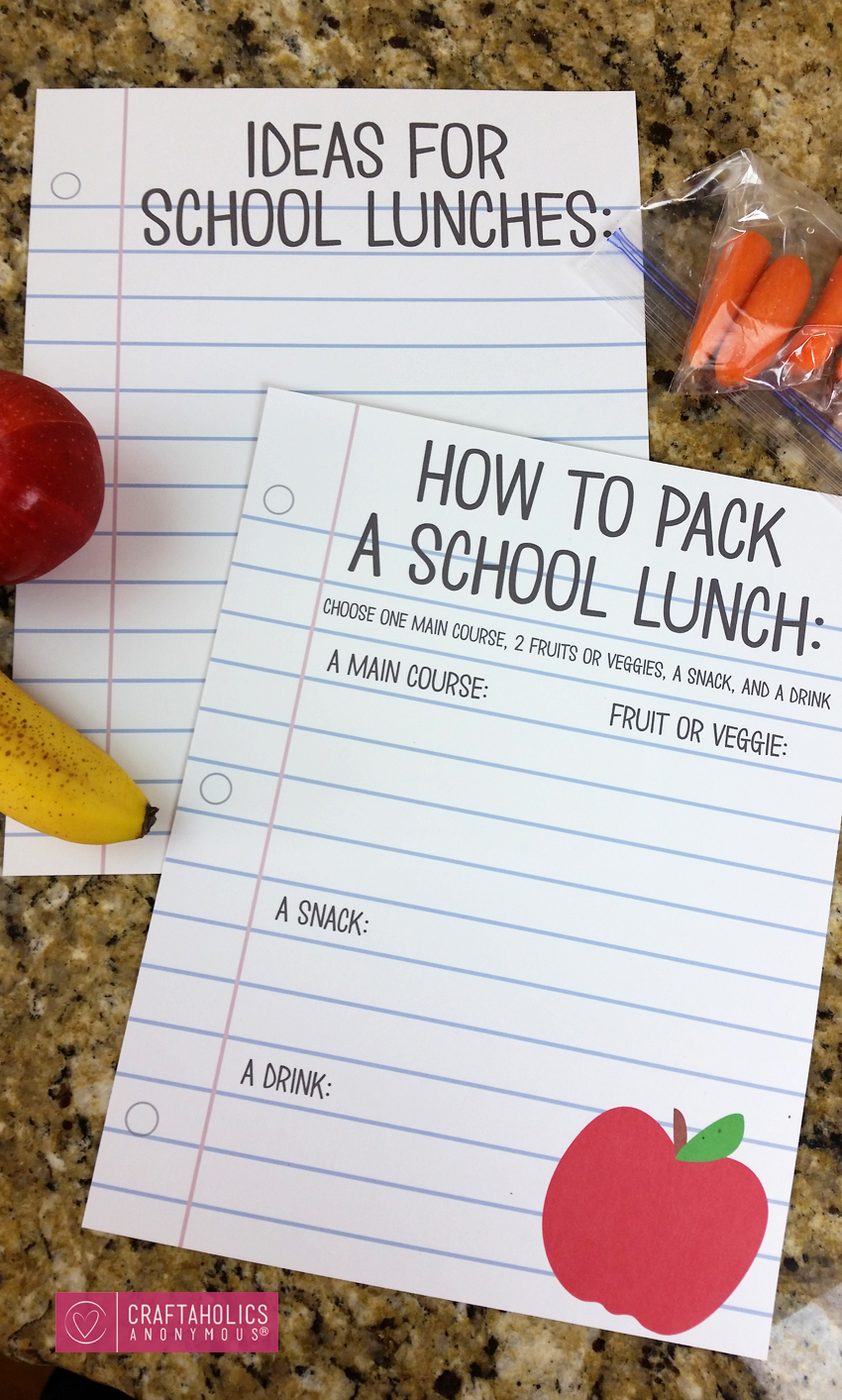 The next printable is for mom to fill out, How to Pack a School Lunch. After the grocery shopping is done, mom can write down all the options the kids have for packing their lunch. That way, when it's time to pack lunches, it's all right there! Tape the list to the fridge or pantry for an easy reminder of the options they have available!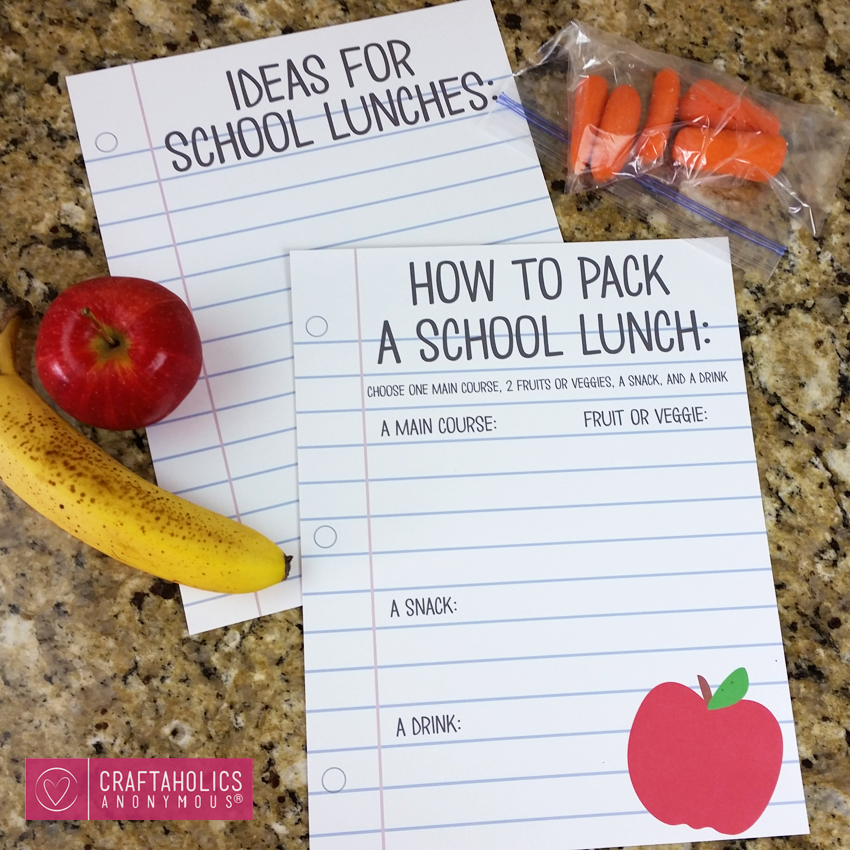 It's easy, peasy. All you have to do is download and print as many copies as you'd like! Fingers crossed your kids LOVE the idea and lunch packing is a breeze this school year!