Hey guys – it's Aki from Minted Strawberry dropping by to share with you an easy tutorial! It is definitely starting to feel like fall – the weather is cooler, pumpkins are everywhere and pumkin spice latte is back! It's time to change up your home decor to be appropriate for fall and what better way to start it than with a pumpkin-themed craft. These easy pumpkin burlap coasters are fun to make and the rustic appeal is just perfect for the weather, don't you think? Check out how it's made!
Burlap Coasters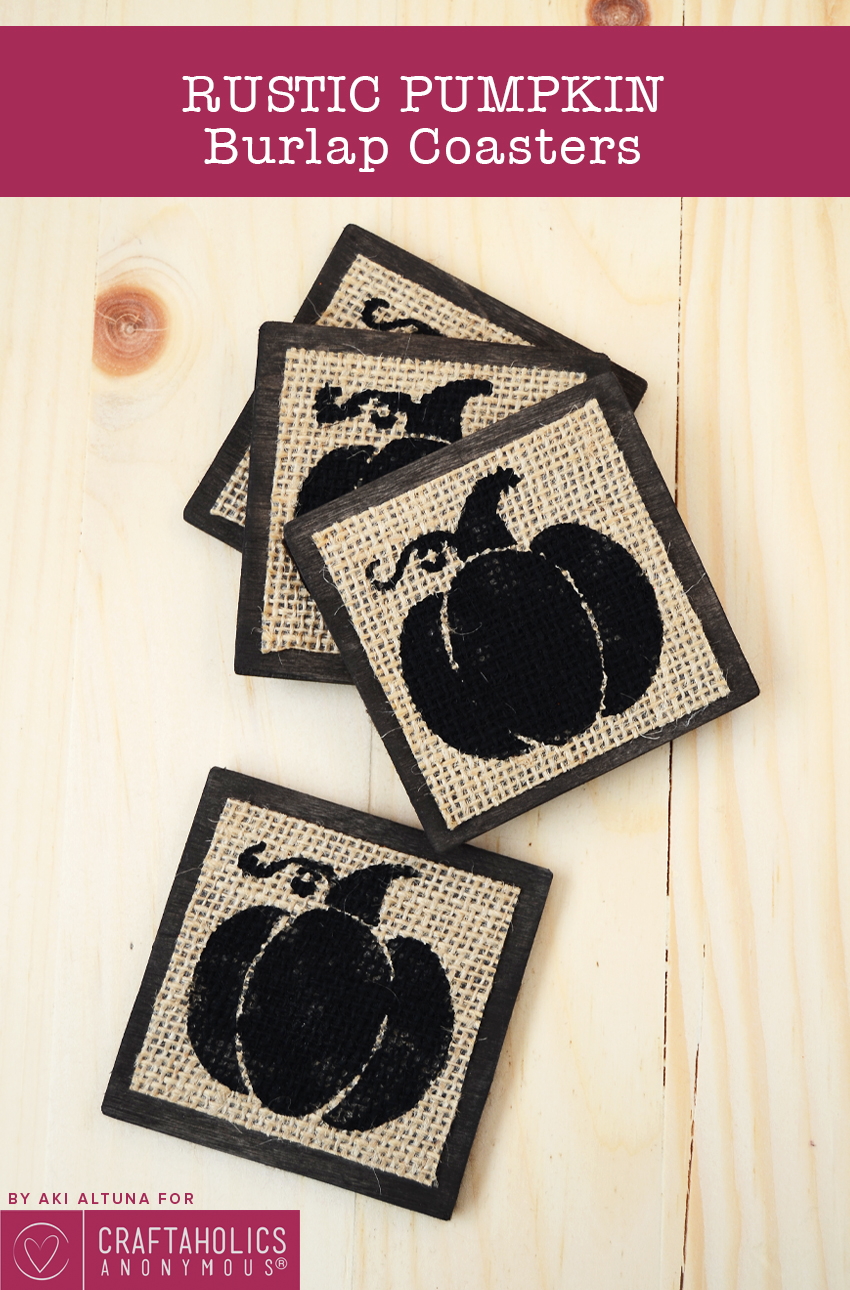 Supplies:
Sand the sides of your wood squares with sandpaper until smooth. Round the corners a little bit for a more finished feel.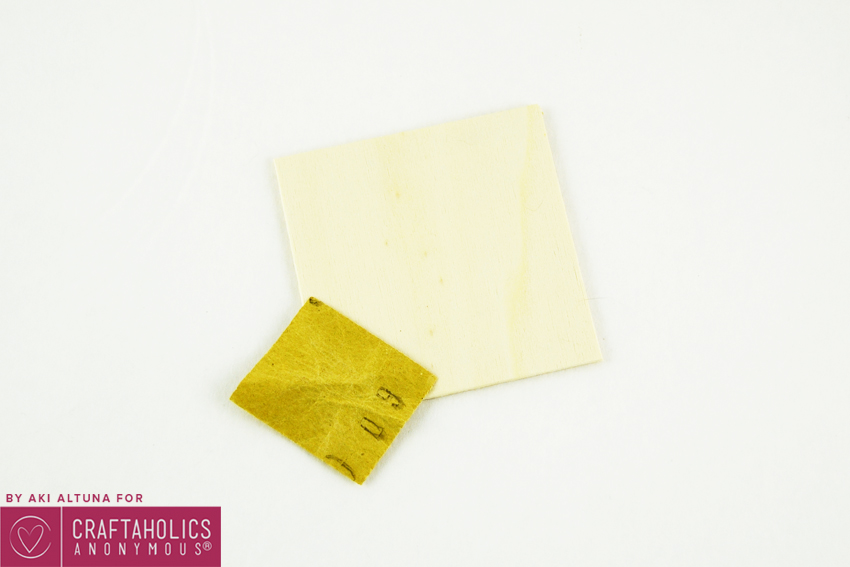 Take some brown paint and water it down to about 50%. Add some black paint and a smidge of  yellow paint to create a walnut-color. You can definitely experiment with this, but I prefer a dark walnut color on mine. Test the color on a piece of paper before painting directly onto your wood squares. While painting the wood squares, wipe the excess paint off. If it's too light, paint another coat (or two), always rubbing the excess paint off after.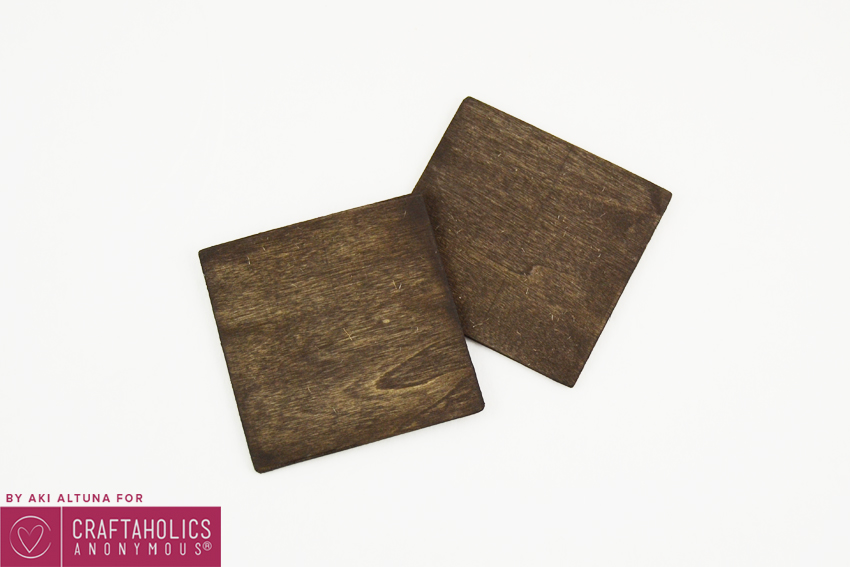 Cut a piece of burlap smaller than the size of your square. You may want to use a pattern for this so your burlap pieces are uniform in size.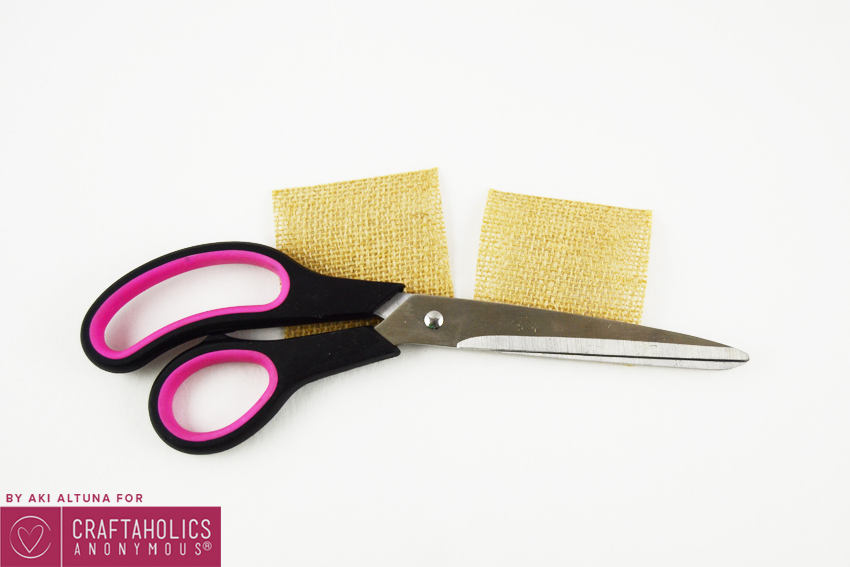 Glue it down using hot glue.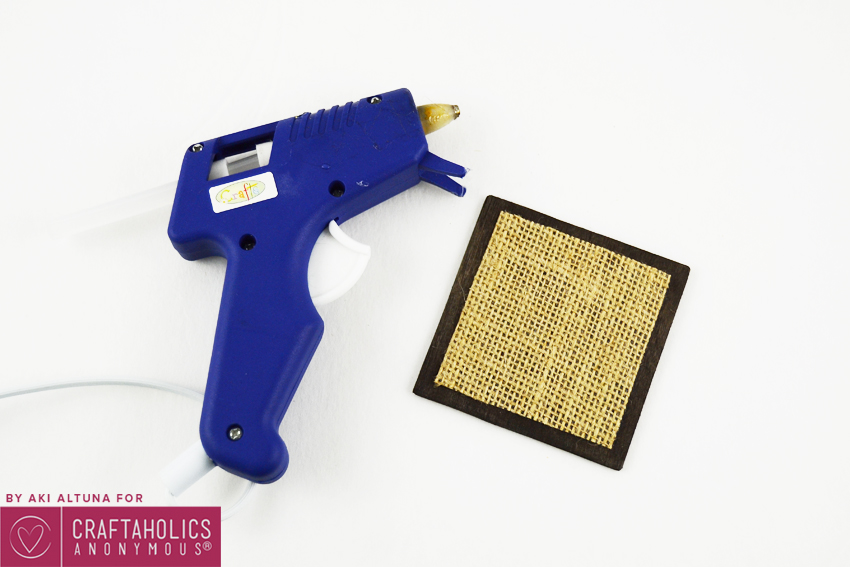 Cut your stencil – I used contact paper for mine since I ran out of stencil vinyl, but it's recommended you use stencil vinyl (specially if you're doing multiples, don't have a craft machine and want something reusable). Apply your stencil onto the center of your coaster.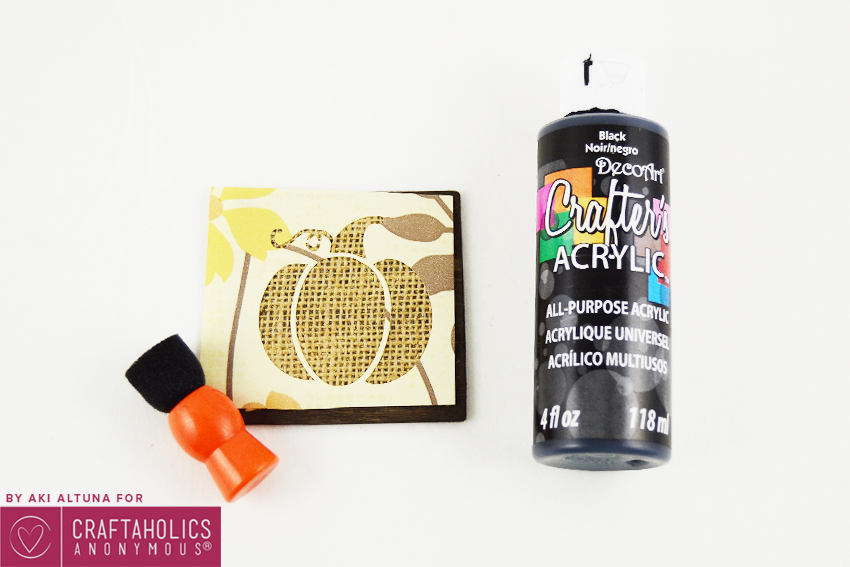 Using a sponge dauber, fill in your stencil with your preferred paint color. I was thinking of using orange but I really love the black color. Peel off the stencil and let the paint dry. I love stenciling burlap as it is very forgiving – don't worry if you have imperfect lines! We are going for the rustic feel.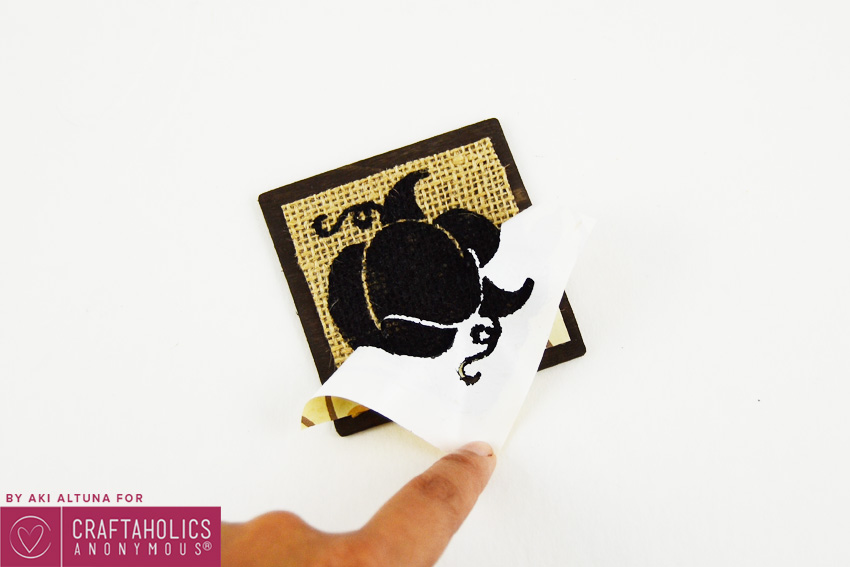 Finally, glue down a felt or cork backing to your coaster to protect your table surfaces. And you are done!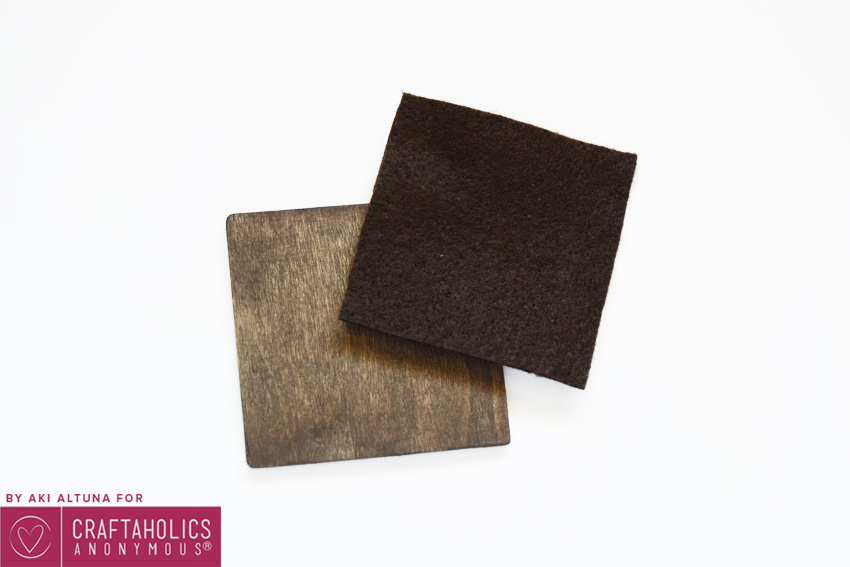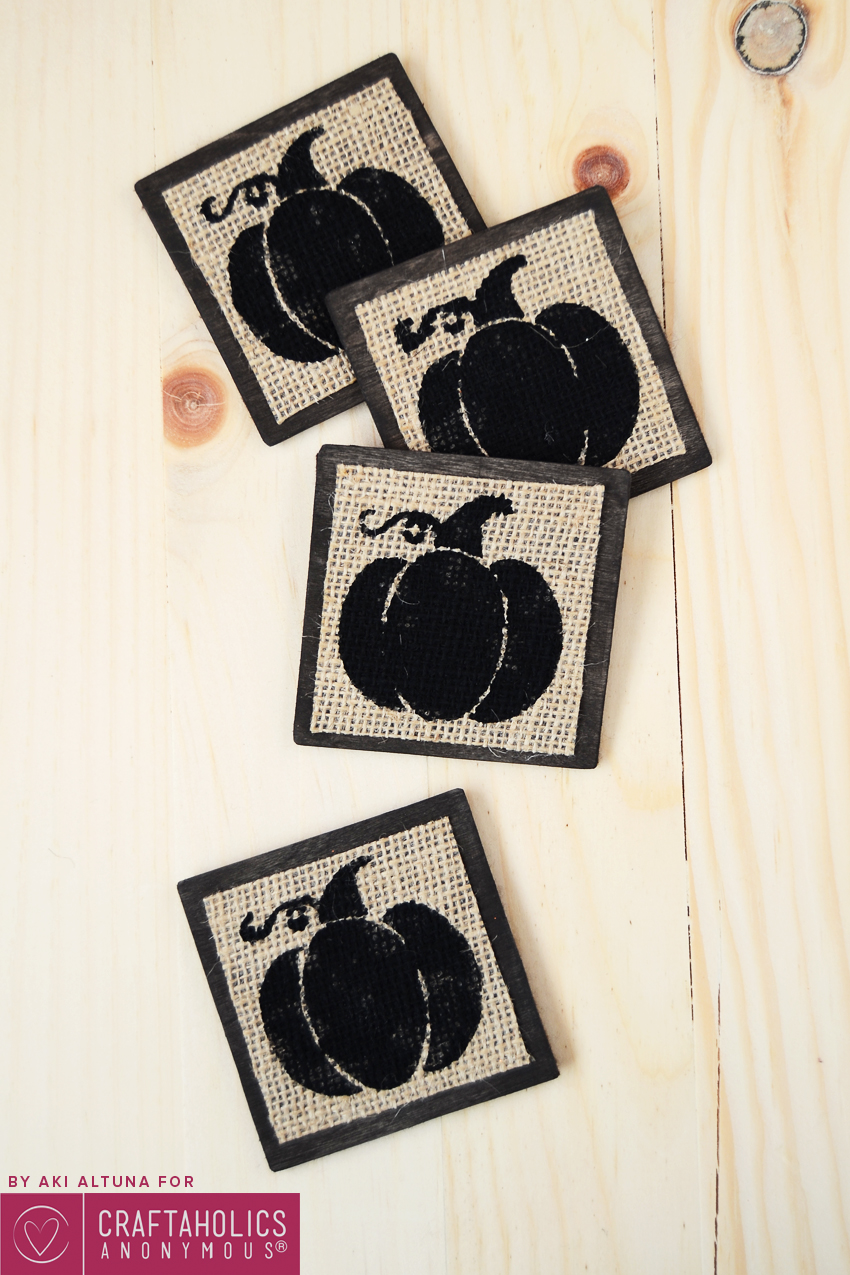 This easy craft came together in under an hour – and it's perfect for fall tablescapes and everyday use!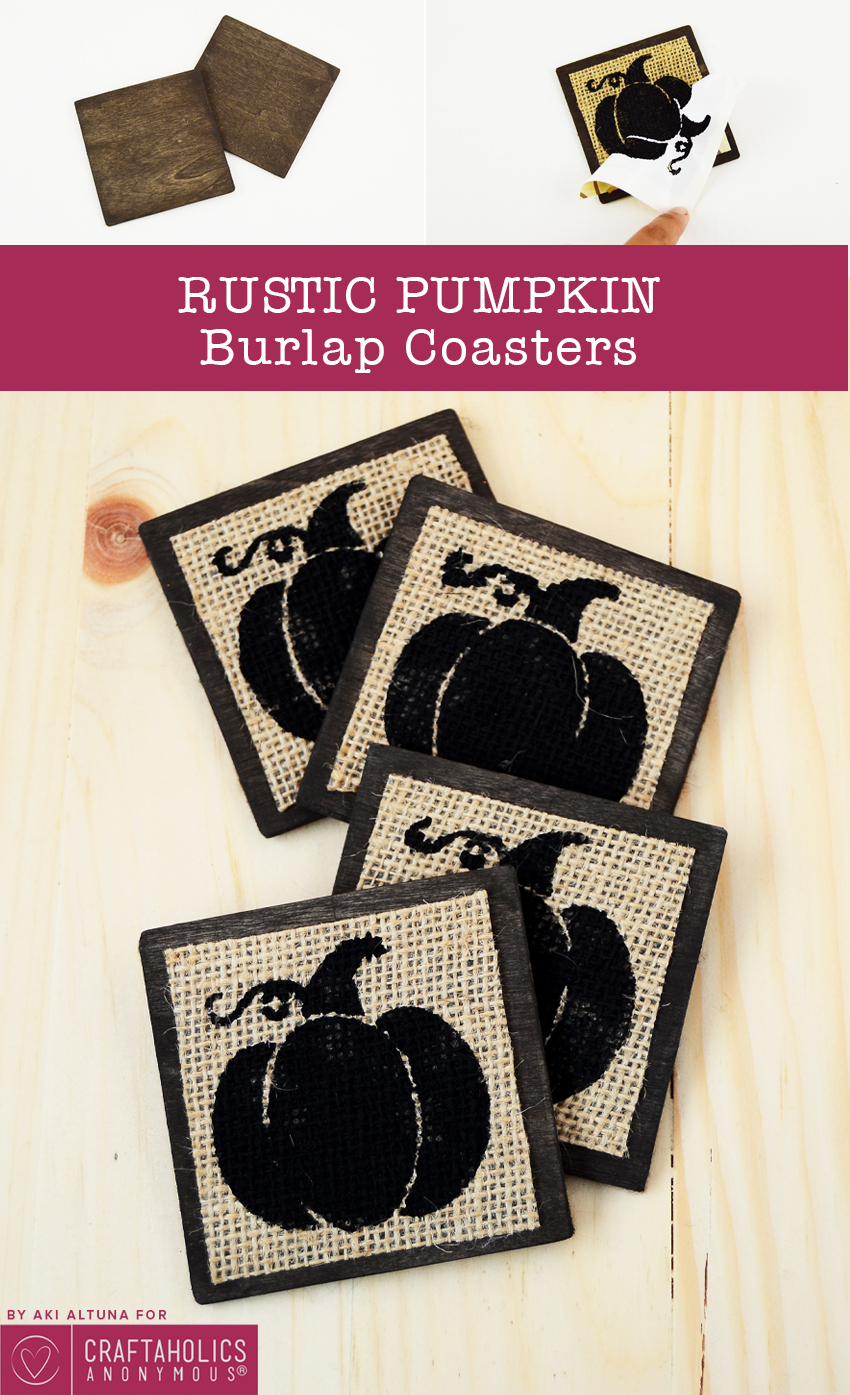 Don't forget to check out my blog for more ideas and fall inspiration – happy crafting, friends!