Happy Wednesday! So if you haven't noticed, color is in these days…REALLY in! And so is crafting with paint chips. All those colors in ombre hues just make our crafty hearts sing, don't they?! Here is the craft tutorial I promised yesterday.
Paint Chip Art
Honestly, I wasn't sure how I felt about doing paint chips crafts because I didn't know if the paint stores appreciated us taking paint samples for crafting purposes only. But then…. I went to a blogging conference and a large home improvement store sponsored an event to make a paint chip project. Then I realized they probably didn't mind at all because if you're like me, I can never make it out of those stores with JUST paint chips! haha
Paint Chips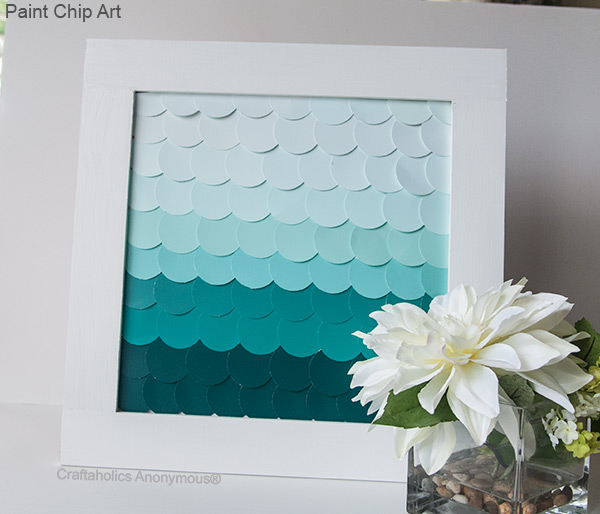 LOVE turquoise in all shades!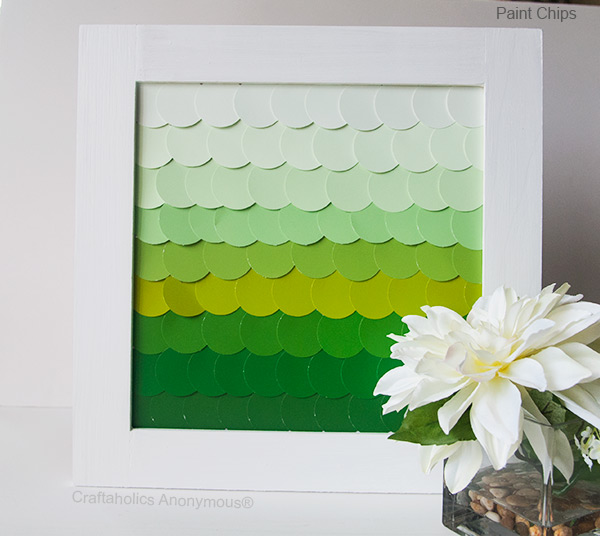 Turquoise paired with green is just divine.
How to make Paint Chip Art
Supplies: paint chips, 1.75″ circle hole punch, 12×12 frame, cardboard, repositional adhesive tape runner, scissors or exacto knife.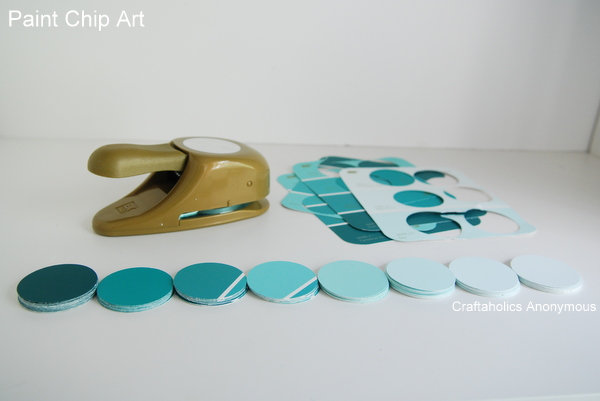 1. Use your circle hole punch to cut circles from the paint chips. I used 8 different colors with 10 circles per color.
2. Determine what order you want the colors in.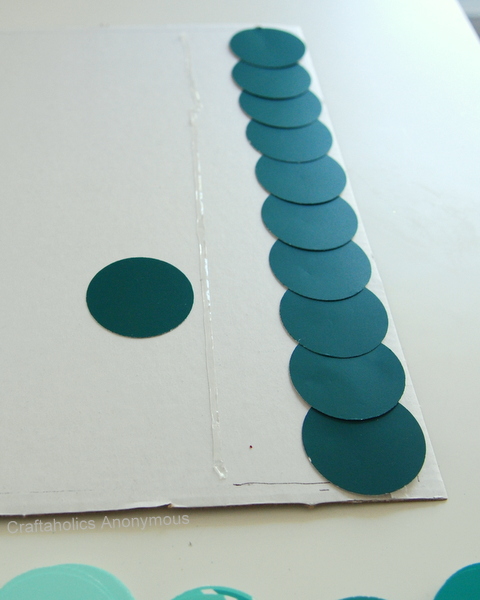 3. Run a line of adhesive about 1.5 inches from the bottom of the cardboard.
4. Lay the circles of one color along the adhesive and slightly overlap them so that the cardboard is covered.
5. Repeat with the remaining paint chip colors until the cardboard is covered completely and filled with lovely fish tail scallops.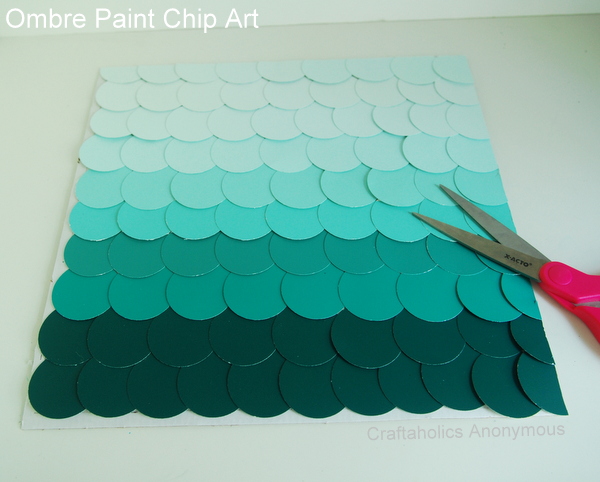 6. Using your scissors or exacto knife to trim off the excess portions of paint chips.
7. Then insert your cardboard into the frame and hang in a great place!
*this would make a great gift idea!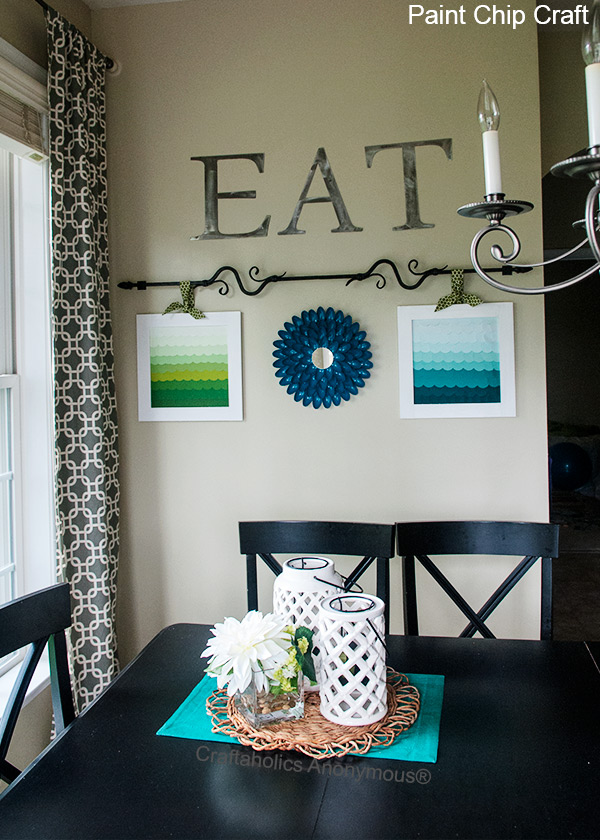 These ombre scallop frames are in my breakfast nook that I revealed yesterday. They add so much color to the space!
Do you like paint chip crafts? Have you made a craft with paint chips?
happy crafting,
Linda
Don't miss a craft! Sign up for Craftaholics Anonymous RSS feed!

Hi! I'm Linda, the craft addict behind Craftaholics Anonymous®, a craft blog. Crafting is cheaper than therapy, right? When I'm not DIYing something, I can be found taxiing around our 4 crazy kids or working out. Or shoe shopping... because you can never have too many shoes! Happy crafting! ♥