This post brought to you by TIKI Brand®. All opinions are 100% mine.
Aw, summer! I seriously love summer! I love the sun, the flowers, the evening neighborhood walks, the smell of cut grass, and hanging out on our back deck. We spend a lot of time outdoors during the warm months and we have been working on sprucing up our deck over the years. Its far from our ideal outdoor space, but we'll get there eventually. I'd love to have a pergola above our deck with some climbing flowers to add a yummy smell as well as a bit of privacy. A killer chandelier…..Something along these lines…
Dream Outdoor Space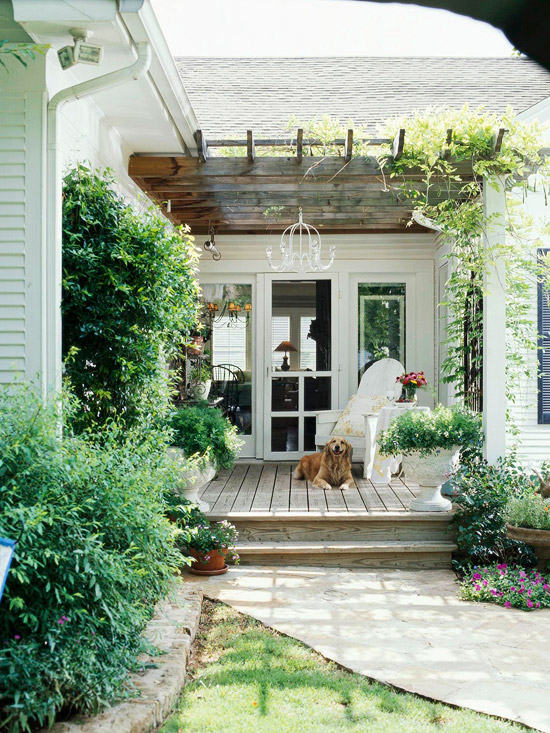 And of course, a fire feature! I am really excited about the new fire feature that we added to our deck this year. Its a TIKI® Fire Sculpture that repels mosquitos. Umm, hello brilliant!
TIKI Fire Sculpture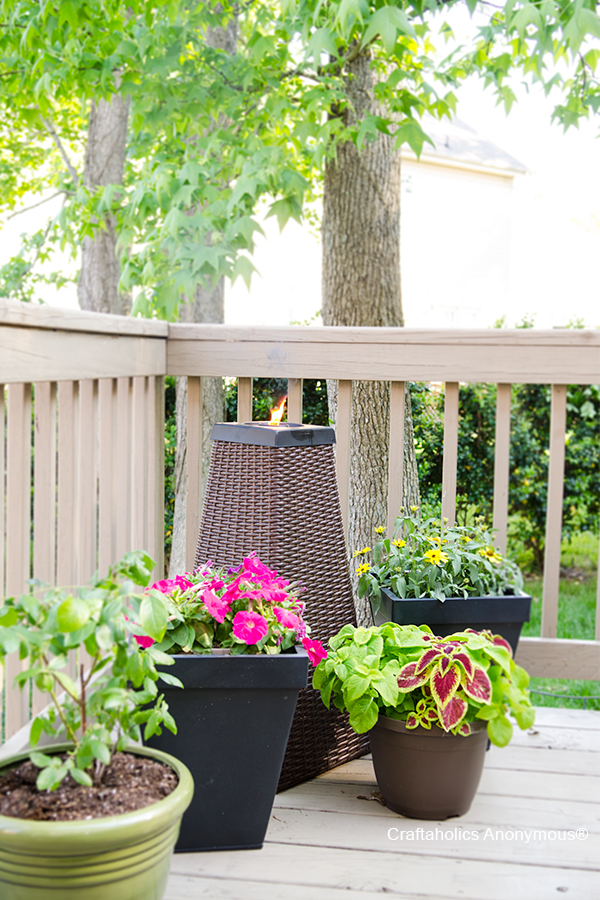 This awesome fire feature has a 4″ flame, so it adds a fantastic ambiance to our outdoor space. I was honestly surprised at how much it added to our deck! Its about 28″ tall and fits in perfectly with our patio furniture and potted plants. I liked the classy look of the Tiki fire sculpture. It goes great with almost any type of outdoor decor.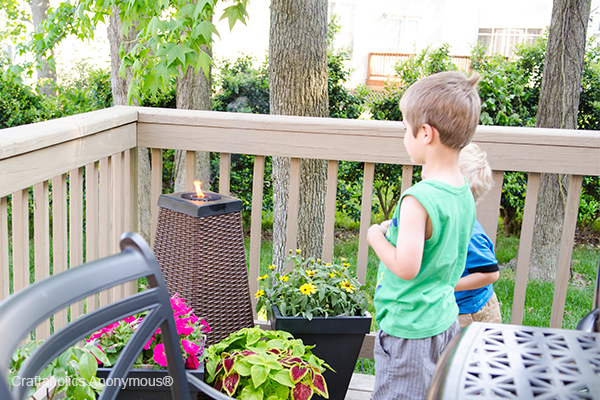 Of course my boys were fascinated with the flame!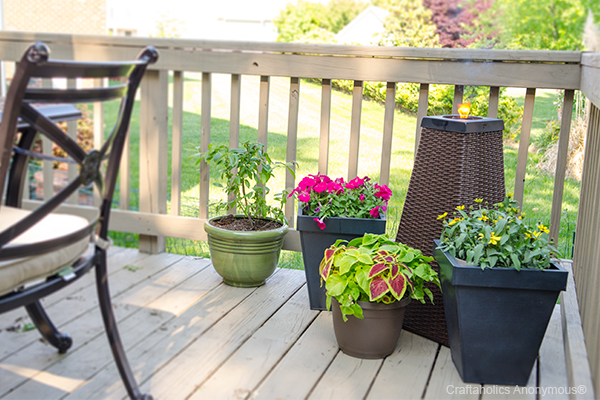 I think my favorite feature is that it is both decorative AND functional since it repels mosquitoes with the citronella torch fuel. Making it the perfect summertime addition to your outdoor living space! The fuel burns up to 4 hours before needing to be refilled. TIKI® Fire Sculptures are exclusively available at Home Depot and cost $50-$100.
How to Light a TIKI® Fire Sculpture Video
I made a quick 52 second video for you on the TIKI® Fire Sculpture and show how to light it.
What do you love about TIKI® Fire Sculptures?
Thanks for stopping by today!
Linda
This post brought to you by
TIKI Brand®
. All opinions are 100% mine.

Hi! I'm Linda, the craft addict behind Craftaholics Anonymous®, a craft blog. Crafting is cheaper than therapy, right? When I'm not DIYing something, I can be found taxiing around our 4 crazy kids or working out. Or shoe shopping... because you can never have too many shoes! Happy crafting! ♥