You guys, this is huge! HUGE!! Silhouette announced last week the launch of the NEW and improved Silhouette CAMEO! And this machine is going to rock! Lots of great upgrades and new technology. Love it! And it just went on sale yesterday. You can snag the New Silhouette CAMEO here {if there's any left!! They will sell out.}
Meet the New Silhouette CAMEO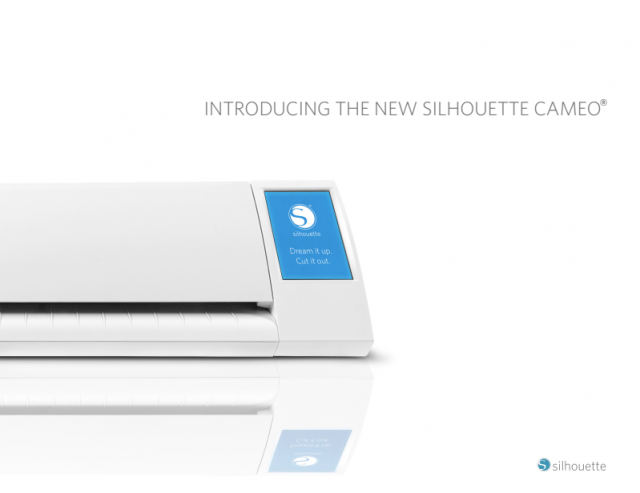 Love the all white color! So sleek and modern.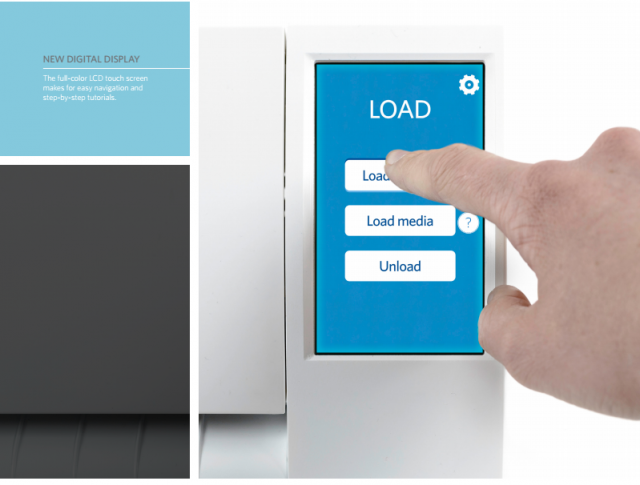 Umm, touch screen? Hello awesomesauce! And it only gets better….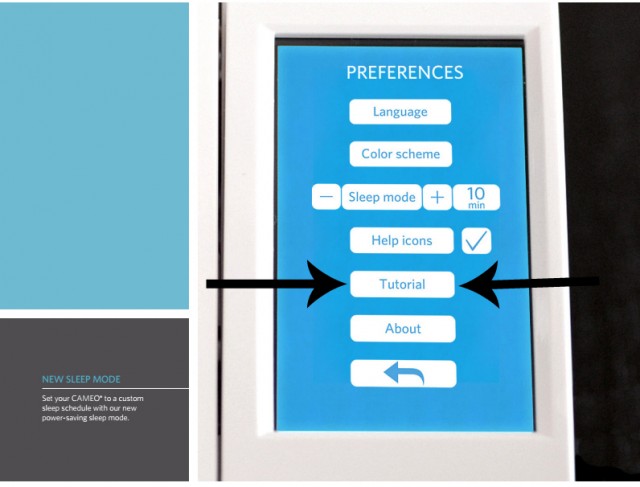 Built in tutorials! Right into the machine in a full color LCD screen. Umm, brilliant! So when you're in the middle of a project and don't know how to do it, you can click the tutorial button and find out. This will especially be perfect for on-the-go crafting when you don't have access to internet.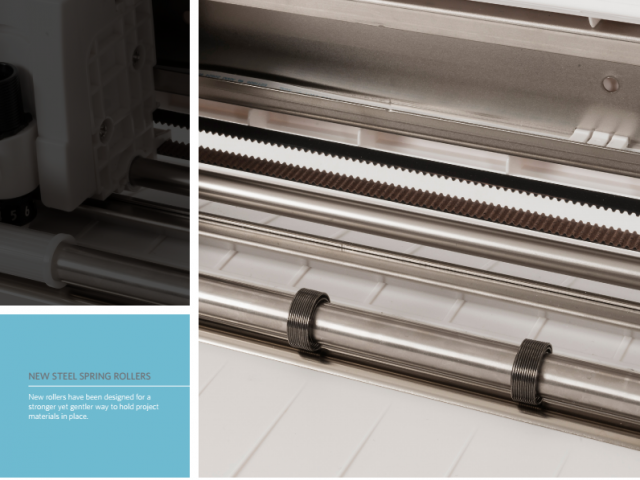 Steel Spring Rollers. New steel spring rollers have a stronger hold, but are gentler on projects. I know the last old CAMEO rollers could put lines in projects/paper.
MATLESS CUTTING With the New Silhouette CAMEO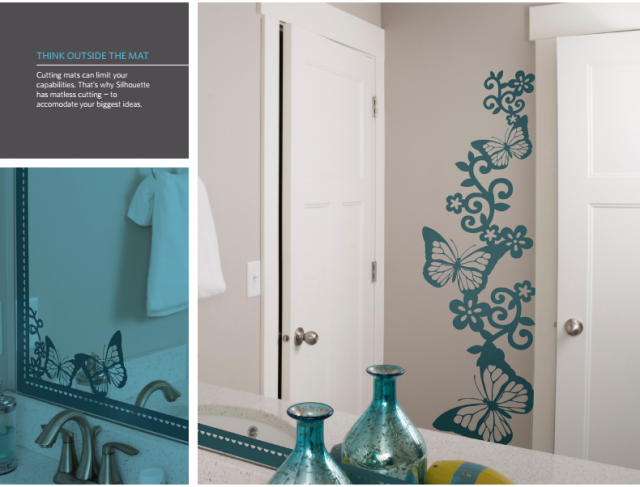 Matless Cutting. Umm, cutting without a mat is revolutionary! I'm really excited about this. No more being constrained by a cutting mat. Hurray!
This next feature has to be my favorite…ross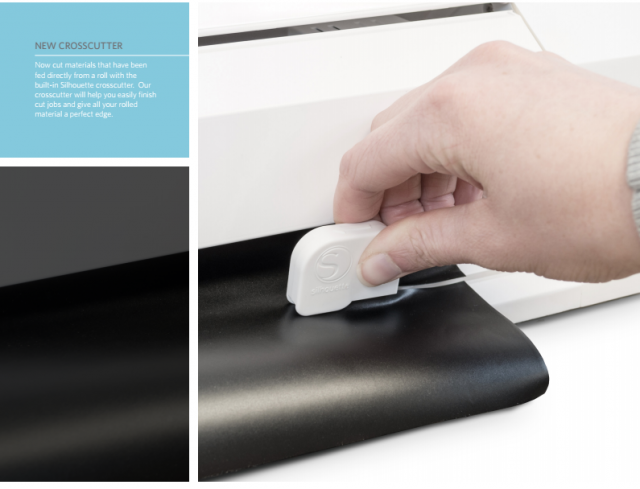 Built in Crosscutter. I literally have to dig out my paper trimmer every time I cut vinyl with my Silhouette. So having one built into the machine is so awesome! I won't have to hunt down one of my paper trimmers every time I cut vinyl. And I cut a lot of vinyl. Trust me. I use a ton!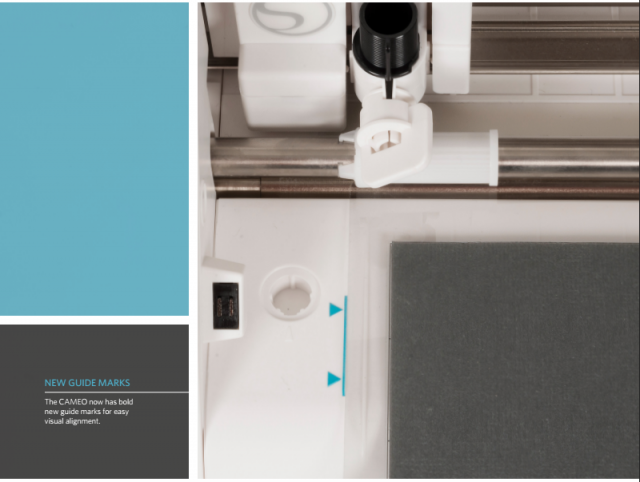 New Guide Marks. This was definitely needed! No more guessing on where to line up your cutting mat. This will be really helpful in loading straight and making it easier to cut all the way to the edge of your material. Which means less waste. yay!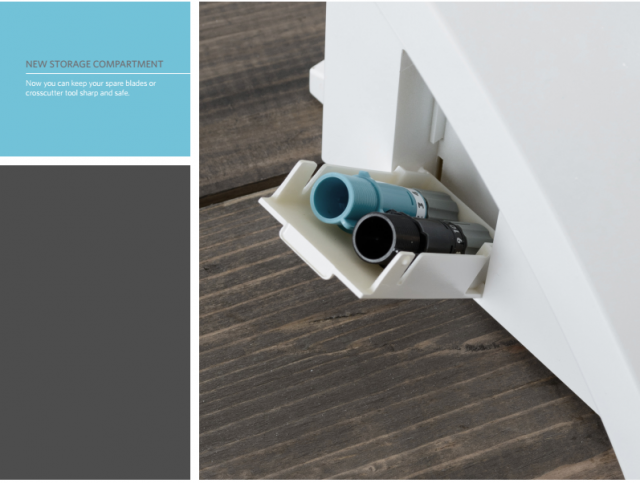 Extra storage is always a bonus.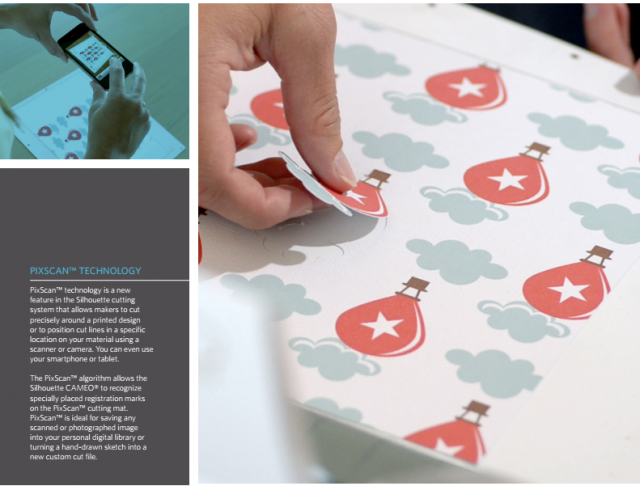 PixScan. This amazing new technology is going to change how and what we cut. Now you can cut out sketches or kid drawings or if you see a design you like. I see lots of possibilities here!
What's in the New Silhouette CAMEO?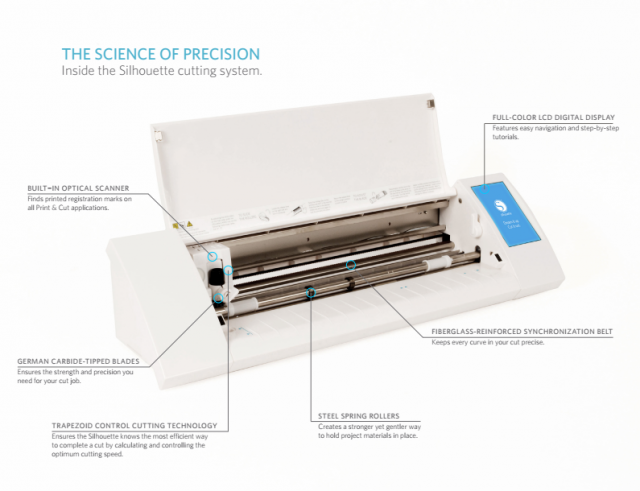 Lots of awesomeness!
What's in the New Silhouette CAMEO box: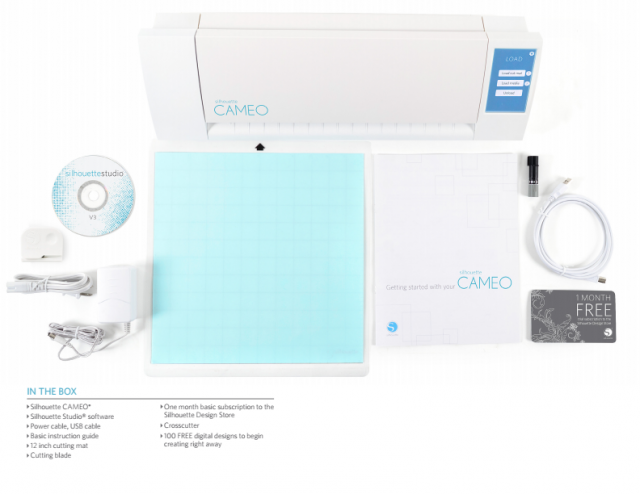 How can you get a New Silhouette CAMEO?
The New Silhouette CAMEO is only available on Silhouette's online store right NOW! So run over and grab one while you can!
What do you think of the new CAMEO? I'd love to hear in the comments below!
Disclosure: I voluntarily wrote this post on my own because I love Silhouette products. I have used their products for over 5 years now and stand behind them. I was not given free product for this post. Affiliate links may be used in this post. All opinions are 100% my own. See my disclosure page for a complete statement.

Hi! I'm Linda, the craft addict behind Craftaholics Anonymous®, a craft blog. Crafting is cheaper than therapy, right? When I'm not DIYing something, I can be found taxiing around our 4 crazy kids or working out. Or shoe shopping... because you can never have too many shoes! Happy crafting! ♥