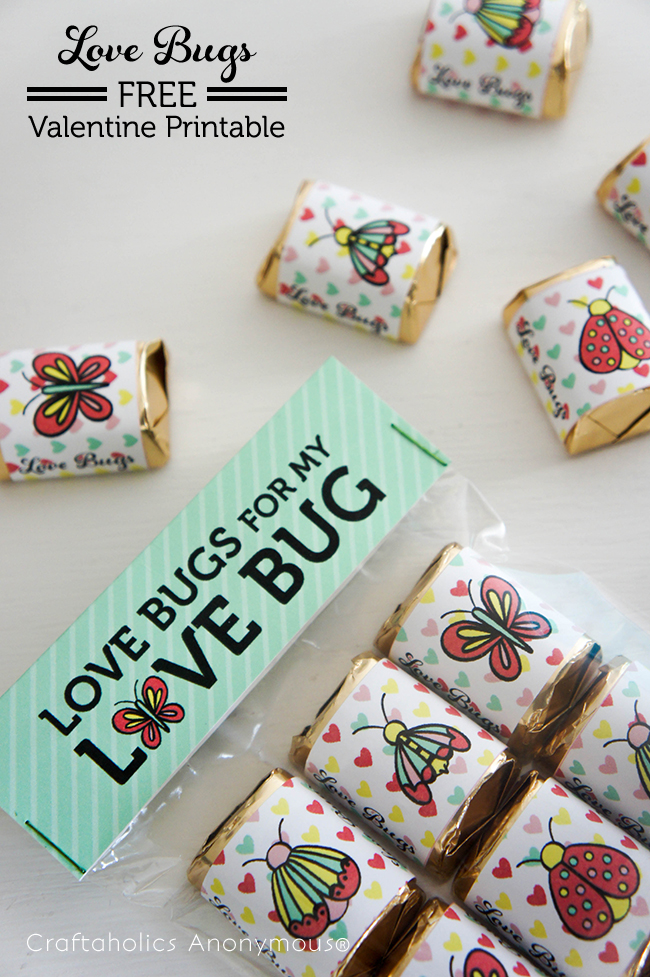 Hi everyone! I'm Erin from Strawberry Mommycakes and I am beyond excited to be a part of the 2014 Craftaholics Anonymous Creative Team! I have a really cute, easy Love Bugs Valentine printable to share with you today!
Love Bugs Valentine Printable
Let me be the first one to say, that bugs not only gross me out…I also have a really irrational fear of them. I broke out in a cold sweat when I had to kill a roach by myself in one of my crummy apartments. Like I said…irrational. If bugs were as cute as my Love Bug Valentine Printables, I would seriously want to cuddle them. Or at least admire them from a distance.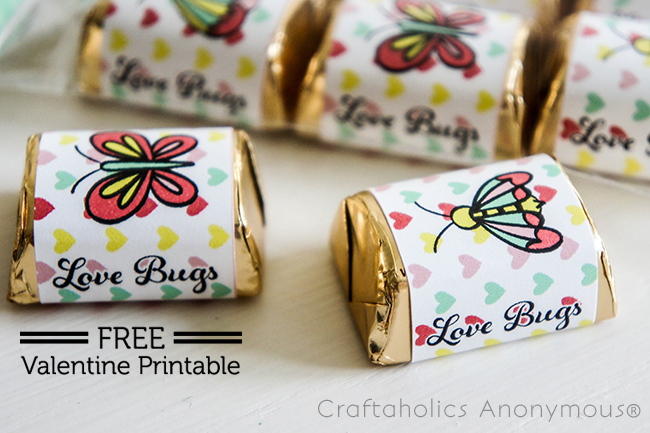 These printables include candy wrappers for Hershey's Nuggets and a treat bag topper. I recommend the Toffee & Almonds nuggets. I love the way the gold wrappers look with these, plus they are SOOOOO yummy!
To create these, you'll need: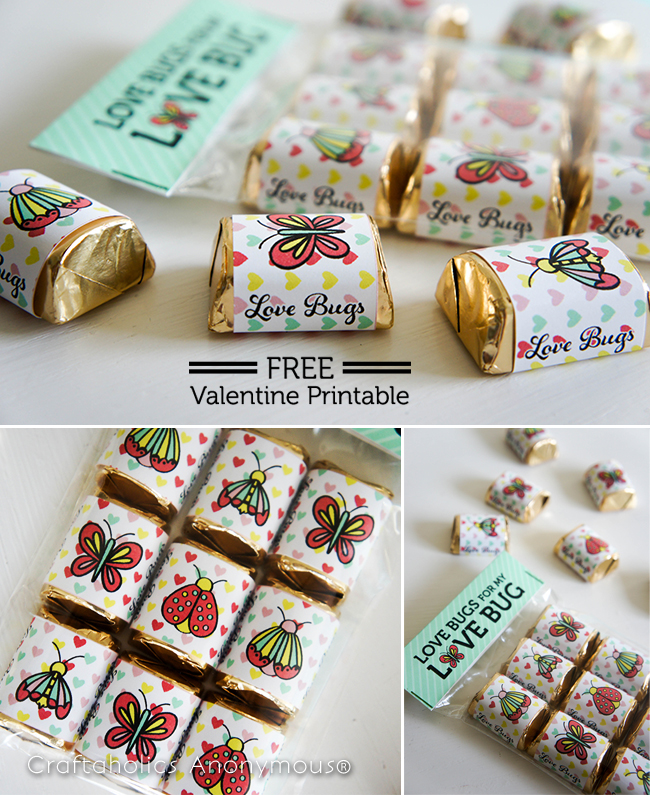 First, download the printable to your computer, then print and cut out the printables. You'll simply wrap the candy wrappers around the nuggets and tape them in the back. Place them in the cellophane bag. Fold the bag topper in half and staple it to the cellophane bag. If you would rather give out 3 or 6 chocolates instead of nine, you can cut the top of the bag so it's shorter.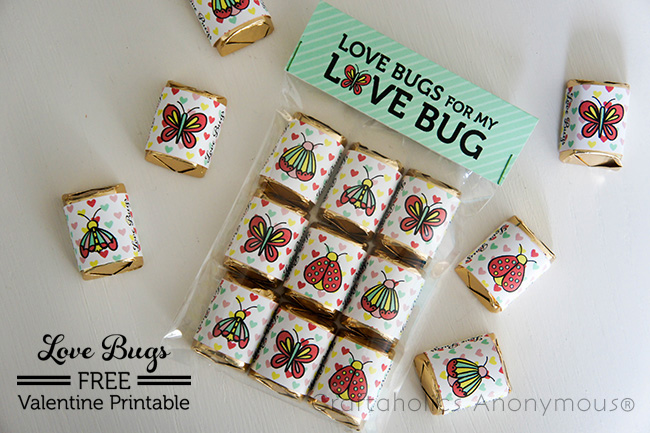 Hope you enjoy this cute, fun (and CHEAP!) printable!
Have you started your Valentines for this year? If not, this is a great Valentine printable to get you started!
 More Valentine Crafts:
New here? Follow on along to get daily craft inspiration and tutorials! Oh, and lots of awesome giveaways :)