Fall Leaf Watercolor Painting
By: Erin
I can't believe that summer is almost over, but since I'm from Arizona…I'm really relieved! We don't have much foliage here in the desert. I miss the leaves turning like when I lived in Utah, so I decided to make my own! This Fall Leaf Watercolor Painting Tutorial will show you how to create this colorful, modern piece of art. It only took me minutes and ANYONE can do this. You do not have to be artistic to paint a rainbow, which is essentially what this is.
Have a Craft Question? Post it on our Facebook Page and get answers!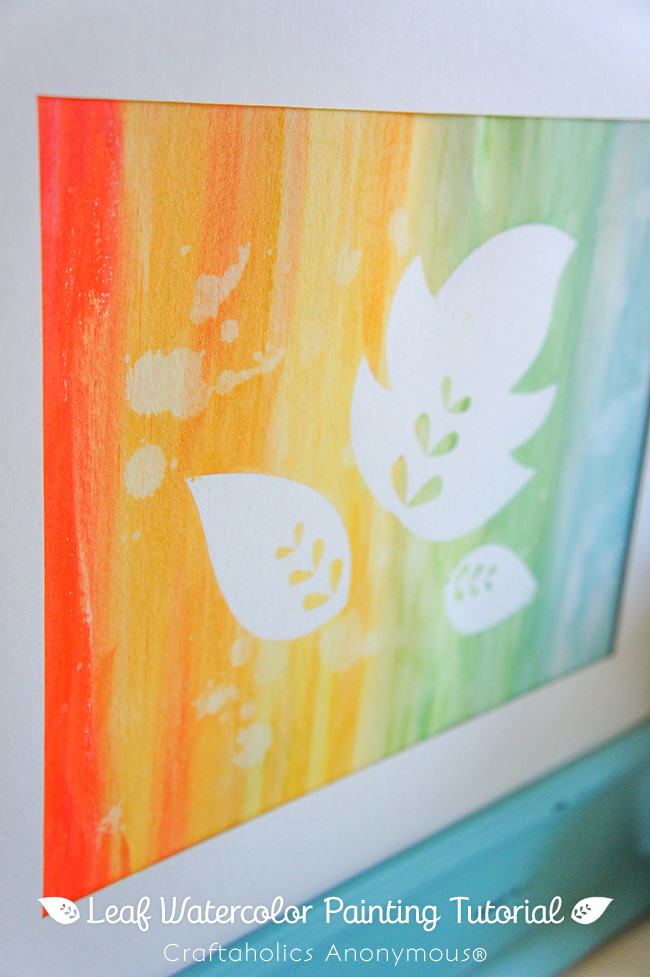 Watercolor Tutorial
To make this craft, you will need:
Watercolor Paper
Watercolors
Paint brushes
Vinyl
Silhouette Cameo (or use scissors and Xacto knives)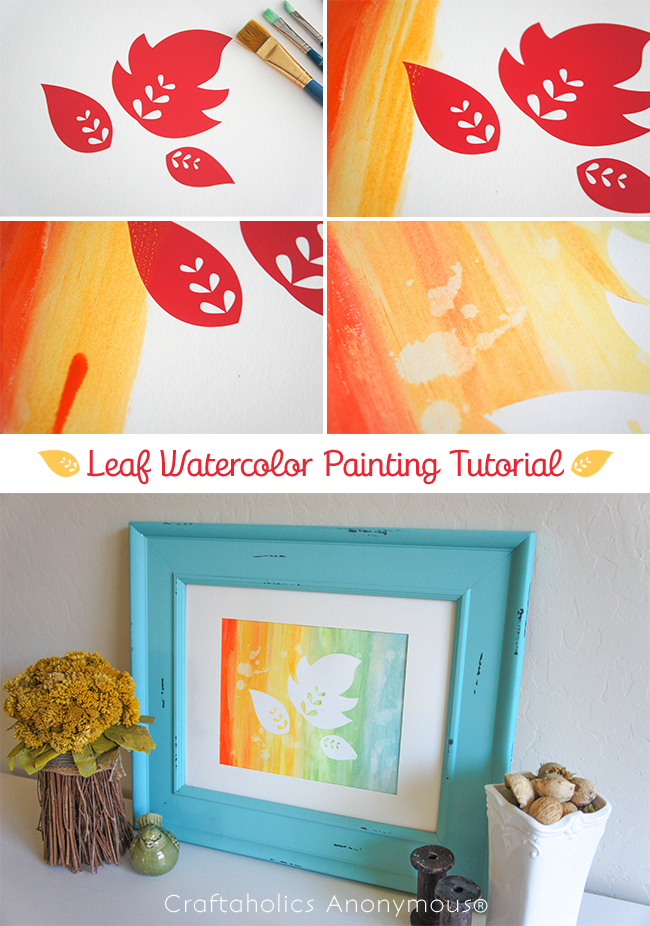 First, download the file, then cut.
Place vinyl on watercolor paper. You should be able to move them around if you don't like the initial placement.
Mix your paints before hand. I used red, gold, yellow, lime green, green and blue.
Start at the left side with the red, then add the gold. Use more water to fade the two together.
Do this for each color until is is blended.
To add dimension, streak darker colors into the lighter colors and blend it in a little with water.
Let it dry, then sprinkle water spots onto the painting. Wipe the water with a paper towel.
Let it dry, then remove final and frame!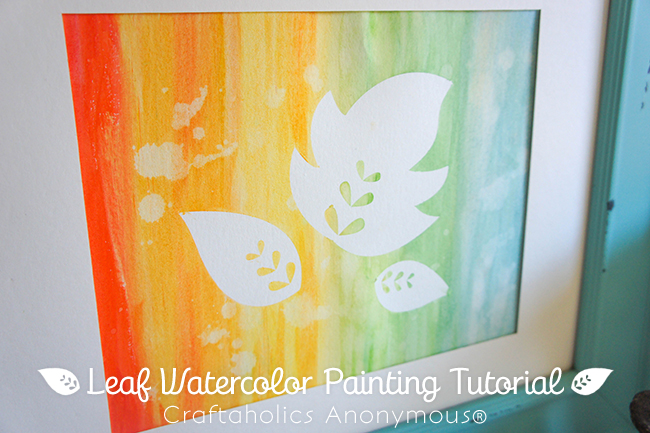 You can even reuse the vinyl and make small pictures with the individual leaves or you can do this technique with other shapes and patterns! I definitely plan to do this for every season. I'm completely in love with the way this looks in my home!
Hope you enjoyed this easy craft! Check out my blog, Strawberry Mommycakes to get more Silhouette ideas.
Have you tried watercoloring before? What did you watercolor?
We share loads of creative craft ideas from around the web! Follow along on Pinterest to be inspired!