My kiddos love art, and raising creative kids is a high priority in our family. We tend toward free for all art, letting the kiddos have free reign of the craft supplies, creating whatever they wish. But with fall in full swing and Halloween just around the corner, I decided to add to our fall decor with a kid-crafted pumpkin patch!
Kids' Easy Pumpkin Craft


Here's what you'll need:Kids Halloween Pumpkin Craft using Egg Cartons Tutorial
Supplies
cardboard egg carton
orange and black paint and brushes
small pieces of green tissue paper or crepe paper
liquid school glue
scissors
1.Cut apart the bottom of the egg carton.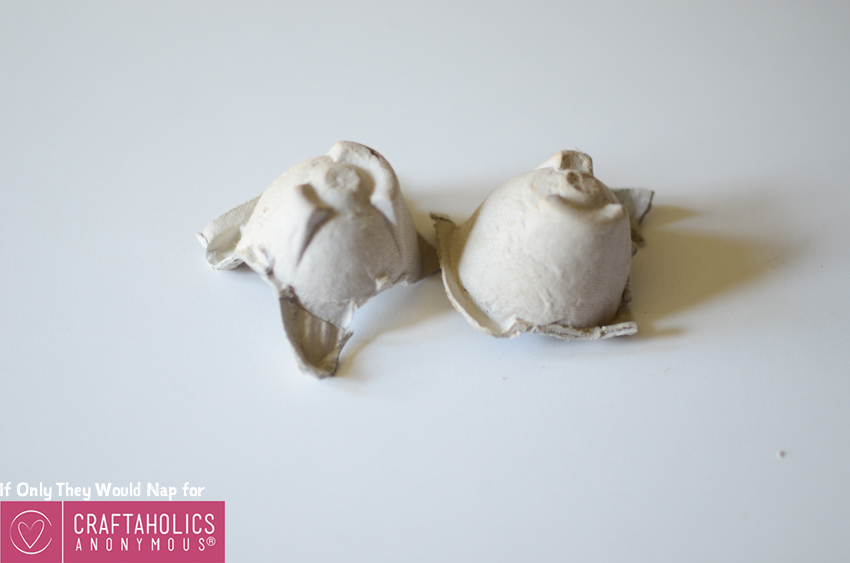 2. Trim down the sections of egg carton, so that they are flat all the way around.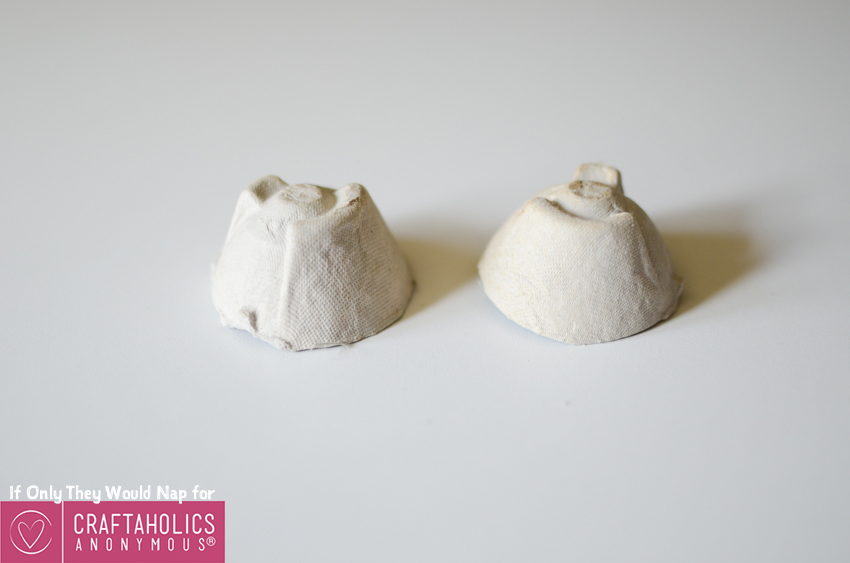 3. Liberally apply glue along the edges.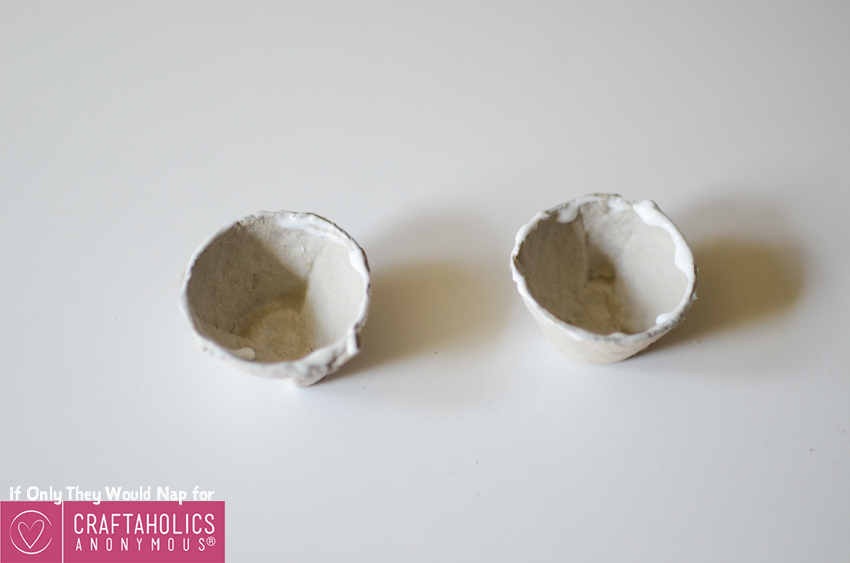 4. Press the two sections of egg carton together. Hold them together tightly. I suggest setting it down on a table and putting something slightly heavy on top of it to hold it together while it dries. **If you're doing this craft with really young kids, do these first few steps for them, as you may have to wait awhile for the glue to dry**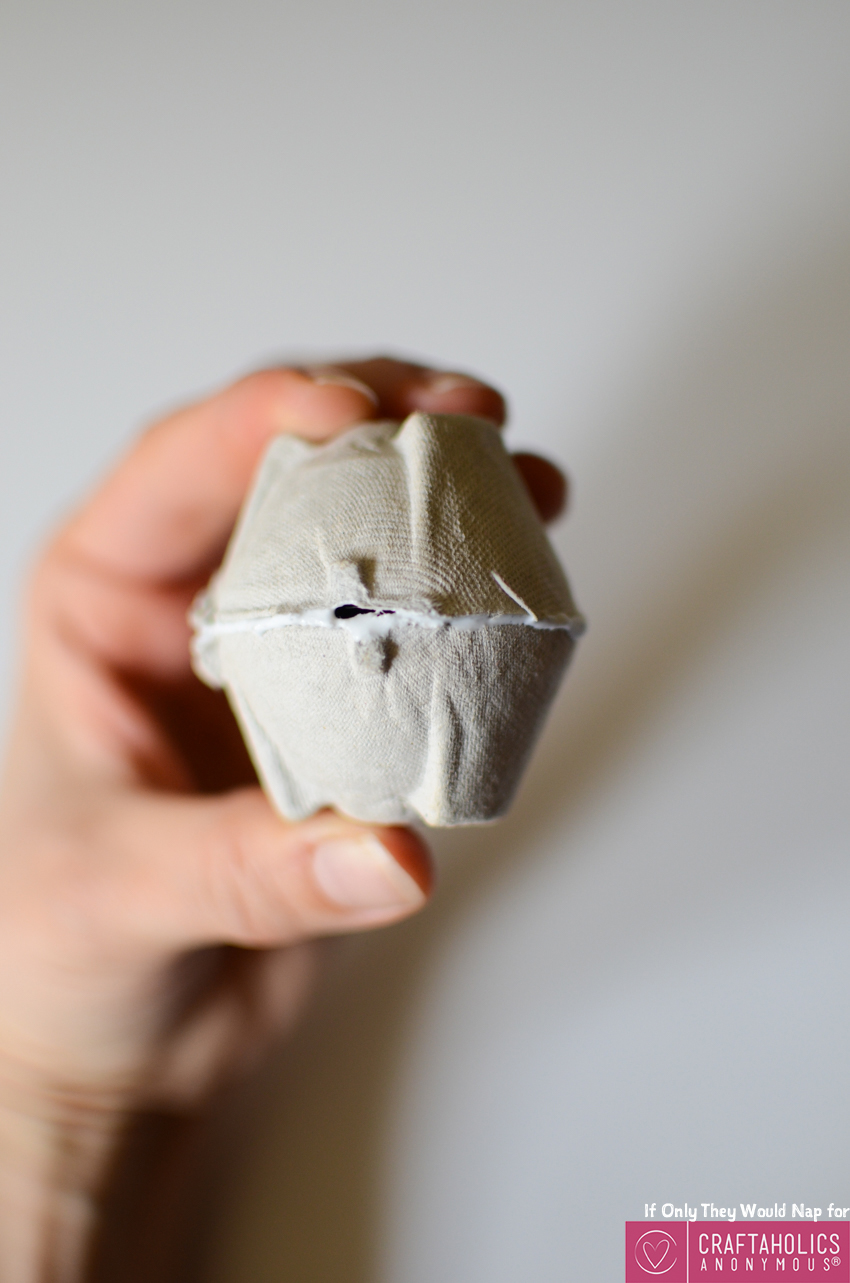 5. Once the glue has dried, paint your egg carton pieces pumpkin orange.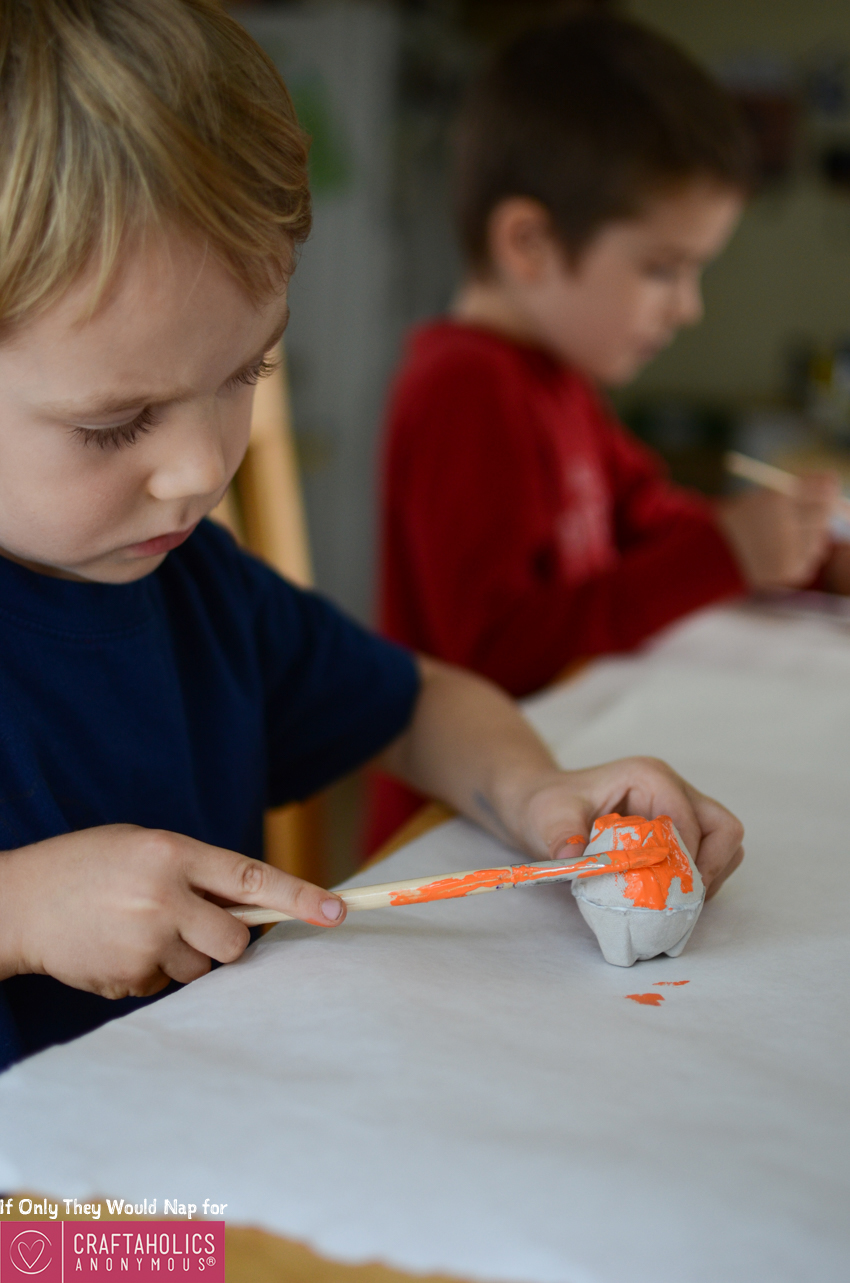 6. If you want to turn your pumpkin into a jack-o-lantern, use black paint to add a silly or scary face! It helps (especially for young kids) to use the thinest brush you have. You could also use a sharpie after the paint has dried.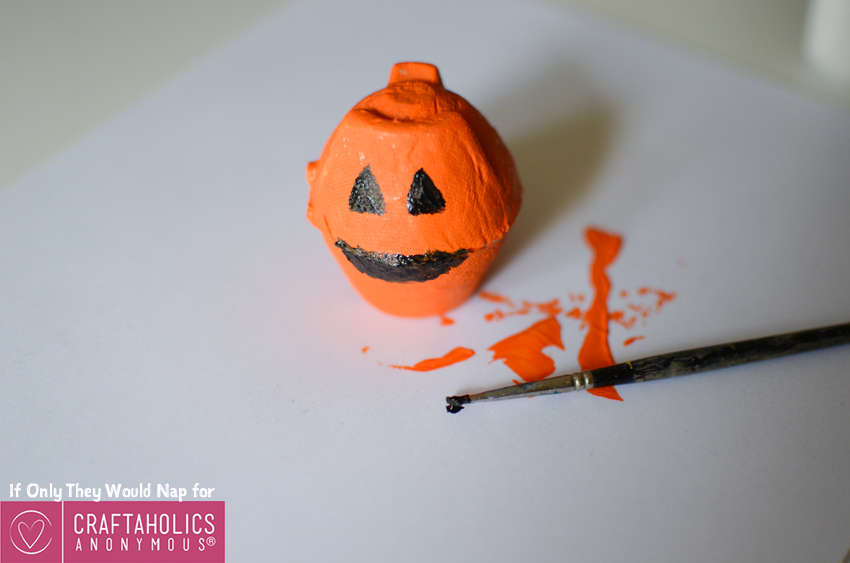 7. Cut small tissue paper strips and glue them together onto the top of the pumpkin! You can also use a green curling ribbon if you have it on hand.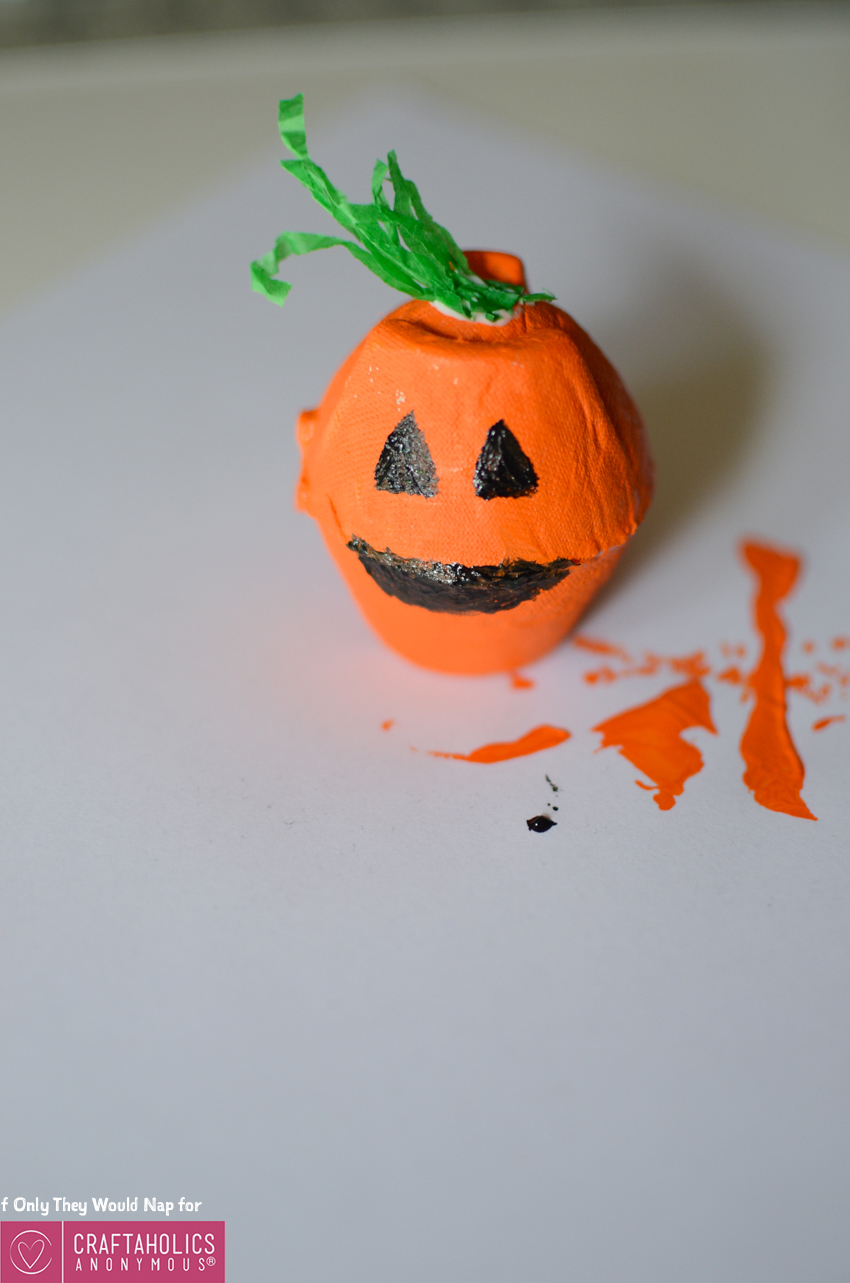 Watch your kiddos be creative with their pumpkins! Because who said pumpkin vines can't be pink??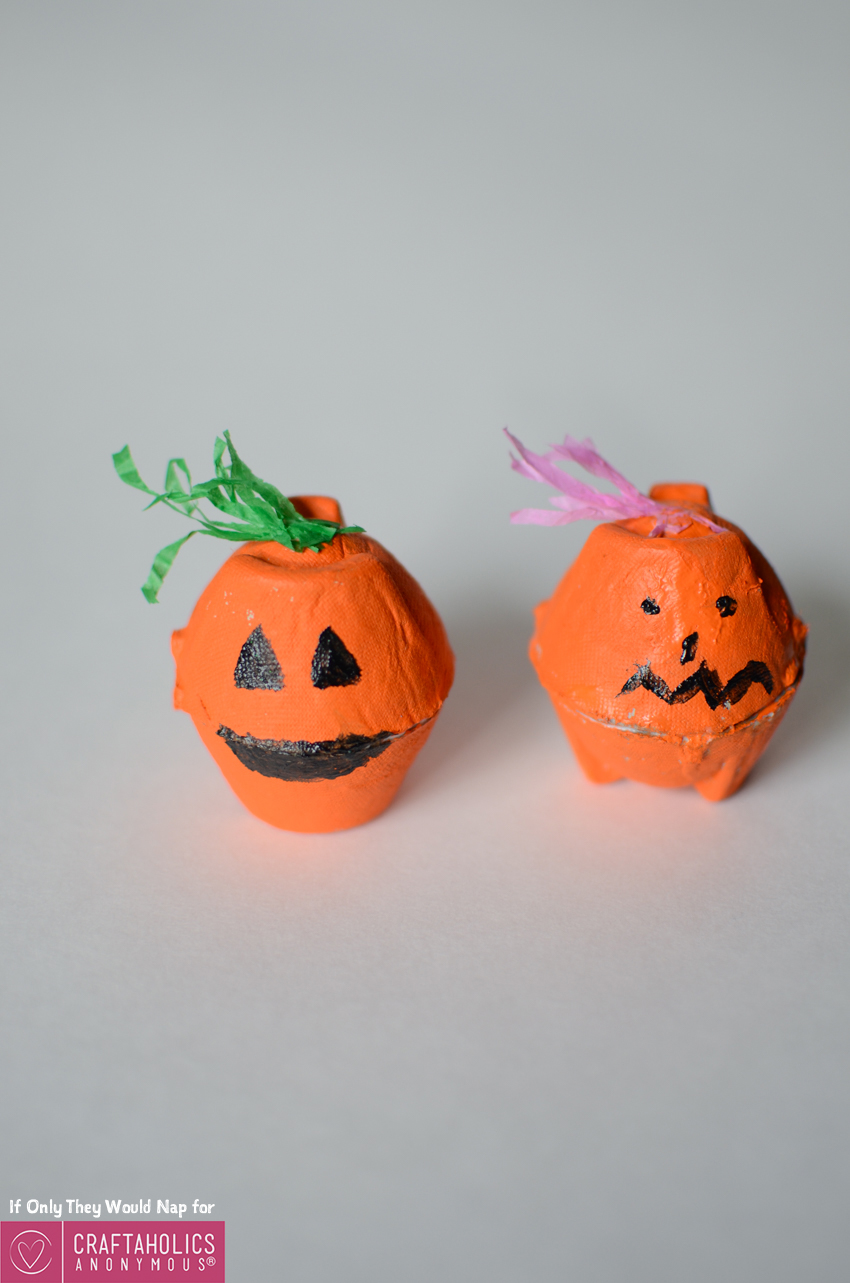 Once your pumpkins have dried, you'll have your very own pumpkin patch! My boys love that they contributed to our fall decor. They're so proud of their pumpkins!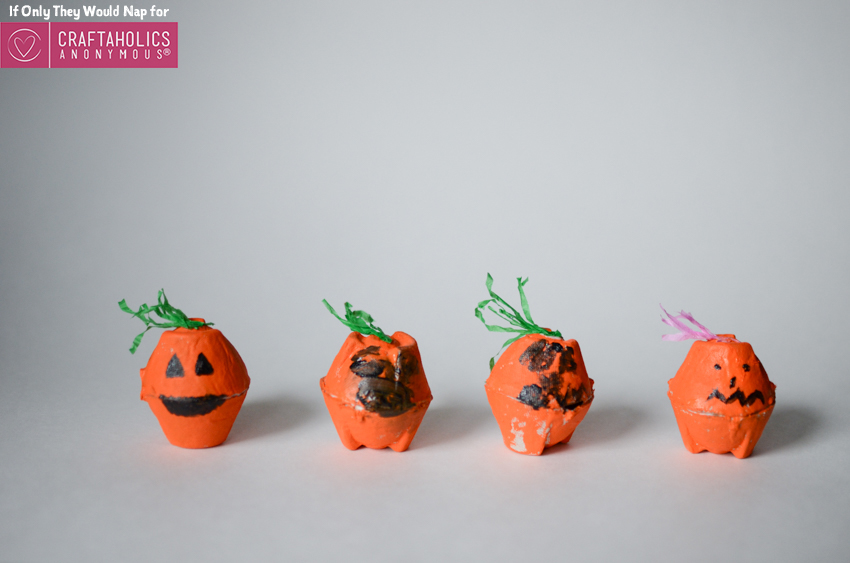 And bonus for mom, you can use supplies you have on-hand! A free activity that keeps the kiddos busy and happy. Win for everyone!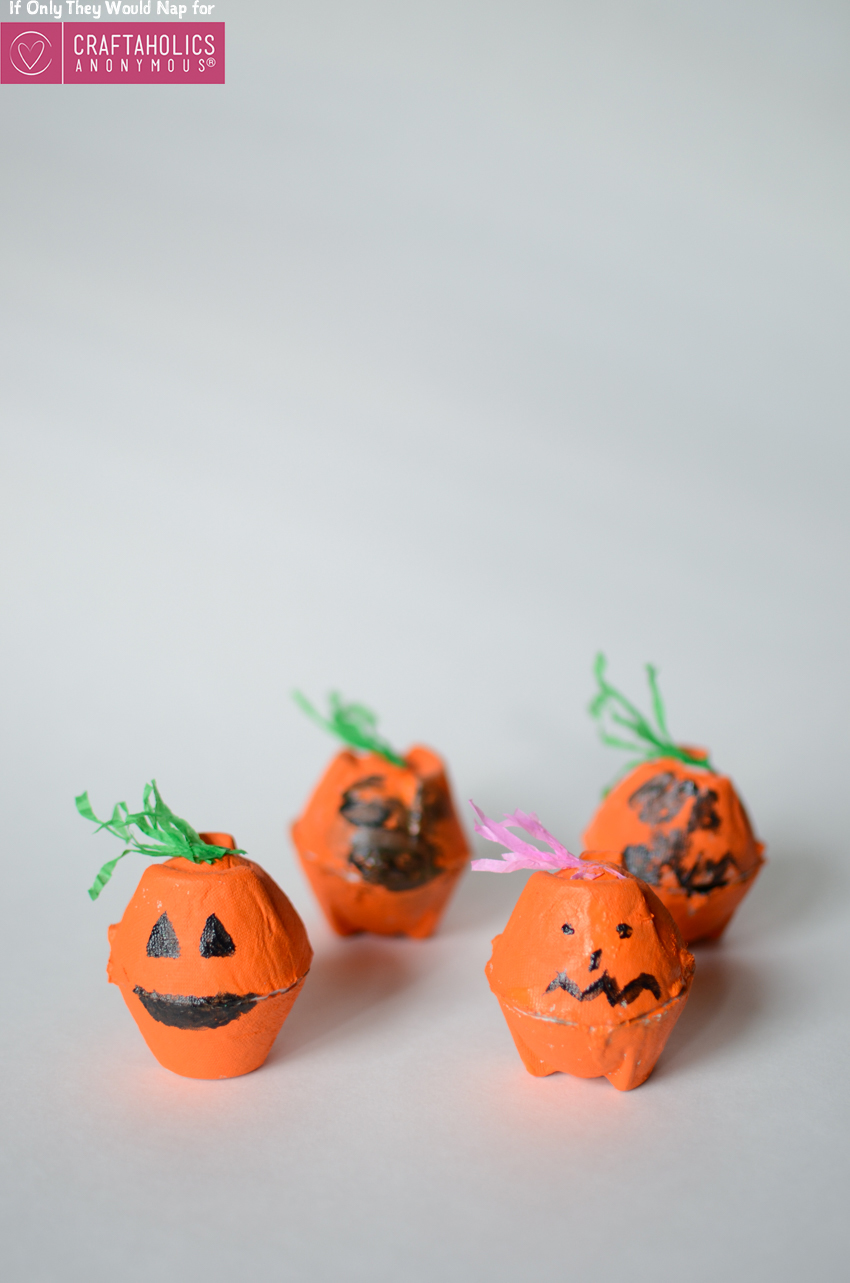 Happy Halloween-ing! :) Pop over to If Only They Would Nap to see some of my Halloween costume tutorials.