Elderberry Gummies
Have you heard about the wonders of Elderberry?! It's a great little berry that has a ton of wonderful uses especially during cold/flu season.
Elderberry is used for "the flu" (influenza), H1N1 "swine" flu, HIV/AIDS, and boosting the immune system. It is also used for sinus pain, back and leg pain (sciatica), nerve pain (neuralgia), and chronic fatigue syndrome (CFS) . (source: WebMD)
If you go to a natural food store and buy a homeopathic cold or flu treatment, odds are that it's probably going to have some elderberry in it. But why leave it until you're already sick? You can make these super easy Immunity Boosting Elderberry Gummies for you and your kids to munch on all season long to keep your immunities high and your sick days low!
First things first, you're going to need to find some organic dried elderberries. Some health food stores will carry them but you can also find them on Amazon or other online retailers. Don't worry if you have to order a larger package than you would like. From jams to cough syrups, there are tons of things you can make with Elderberries. Or you could always make a ton of gummies and share them with friends. I'm sure they won't mind!
How to Make Elderberry Gummies Tutorial
by Vanessa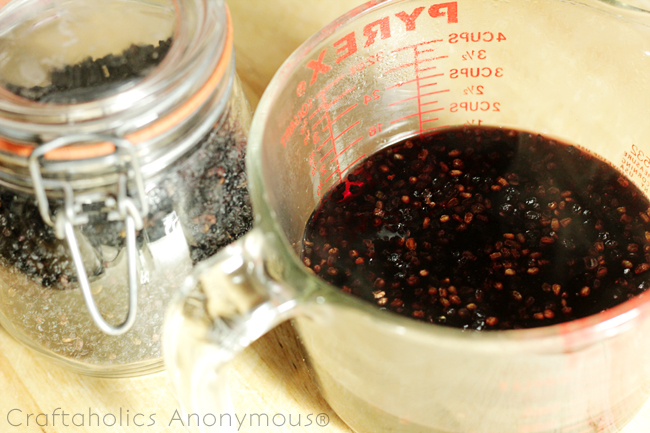 Making Elderberry infused water is super easy. Just pour one cup of boiling water over 1/4 cup of dried elderberries and allow to steep for 20 minutes. Use a fine mesh strainer to separate the berries from the 1 cup of water you'll need for the recipe.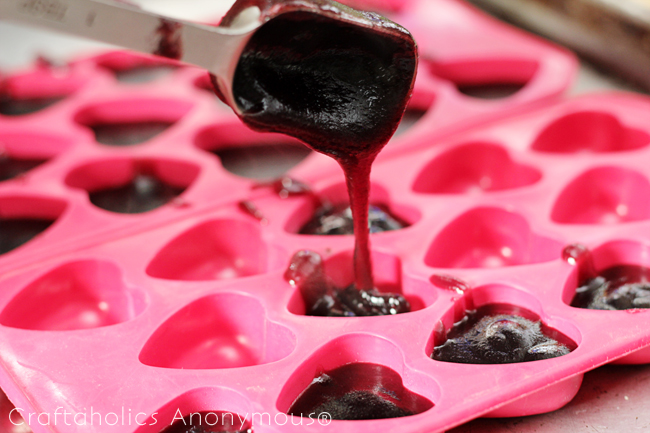 In a small pot over low heat whisk together 1 cup of Elderberry-infused water, 3 tablespoons of gelatin, 1 tablespoon of lemon juice, and a sweetener. I used 1/4 teaspoon of stevia powder but you could also use cane, honey, or any other sweetener of choice (stevia is really concentrated so add different sweeteners accordingly.) Continue mixing until liquid thickens to a syrup state. Remove and pour into silicone molds. Allow to solidify completely and then pop out!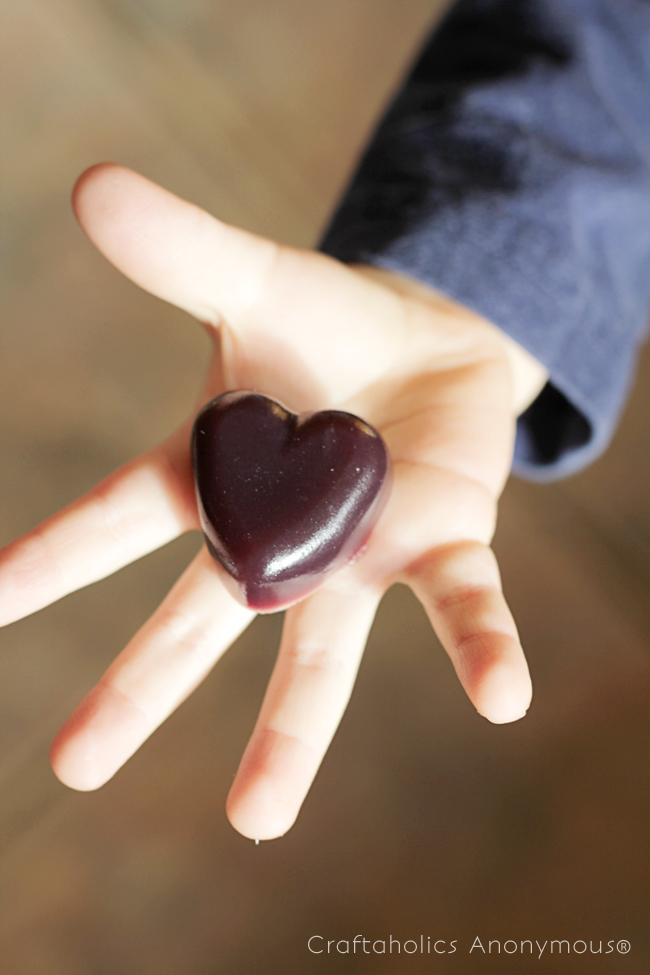 The best thing about these gummies? My kids think I'm giving them treats instead of trying to prevent them from catching every cold under the sun! Hope you and your family enjoy these as much as mine do!
 Have you used Elderberry before? What have you made with it? 
New here? Follow along to get daily craft inspiration and tutorials! Oh, and lots of awesome giveaways. 
Pinterest // Facebook // Twitter // Instagram
If you liked this craft, PLEASE share it!
Vanessa
Vanessa Brady is the mother of two boys and when she's not pretending to be a robot or superhero, Vanessa enjoys creating original projects and tutorials for her creative living blog, Tried & True.