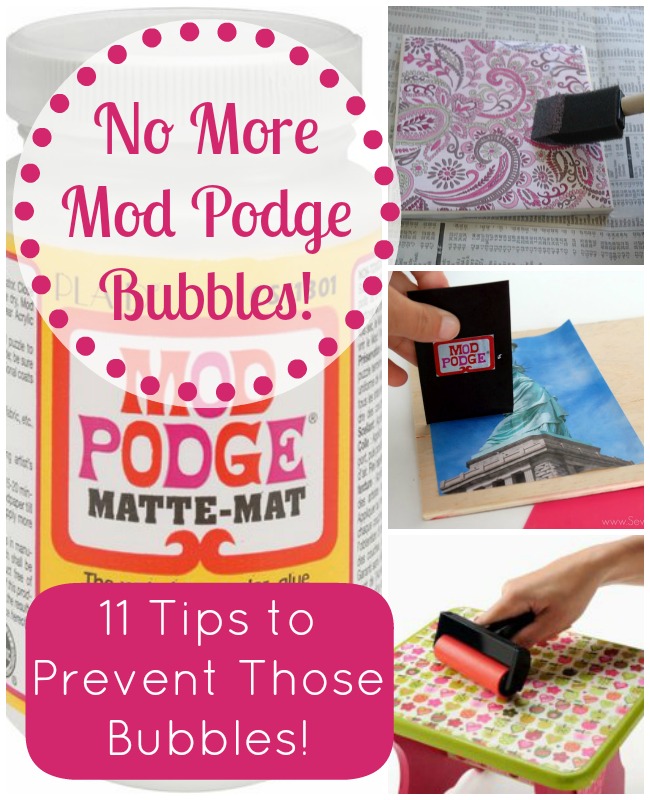 Ever done a Decoupage craft and had it bubble? Isn't that the WORST?! Well, here are 11 tips and tricks on how to prevent Mod Podge bubbles! And if the bubbles happen, there are a few tricks to repairing them too. Suggestions and tips in this post were taken from this Facebook Thread on our  Facebook Page where Crystal asked:
"I'm new to mod podge and recently tried mod podging a decorative paper onto a piece of wood. How do I do this without the paper bubbling?" – Crystal
How to Prevent Mod Podge Bubbles
1. "Don't apply a coat over the top until the adhering coat has dried thoroughly." – Heather R. 2. "I like the wrinkles, actually I take a stayz-on pad and highlight them." – Shelly B. 3. "Mod Podge always bubbles for me, just let it sit and as it dries the bubbles disappear – don't poke or try to smooth them it will cause flaws – just let it dry." – Lori N. 4. "You use as thin as coat as possible, also, I have noticed that if you just leave it alone as it dries the bubbles flatten out on their own." – Kelly B.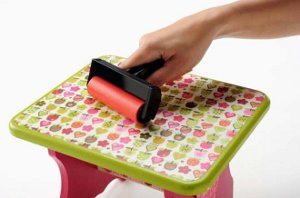 image from Fave Crafts 5. "You use a roller." – Shella B. 6. "Put a LIGHT coat on both the surface you're applying to, and the paper." – Melissa L. 7. "This method works best for me: I brush a coat of modpodge on the back of the paper I want to use. Let it dry completely. When it is dry I put a coat on the surface I am applying the paper to and apply the paper. I almost never get bubbles this way. Once that is dry, I brush on a top coat. Ive tried many ways and this is best for me." – Jenni H. 8. "Only modge podge the wood then place the paper on top. I use the brush to smooth it out." – Tambra W.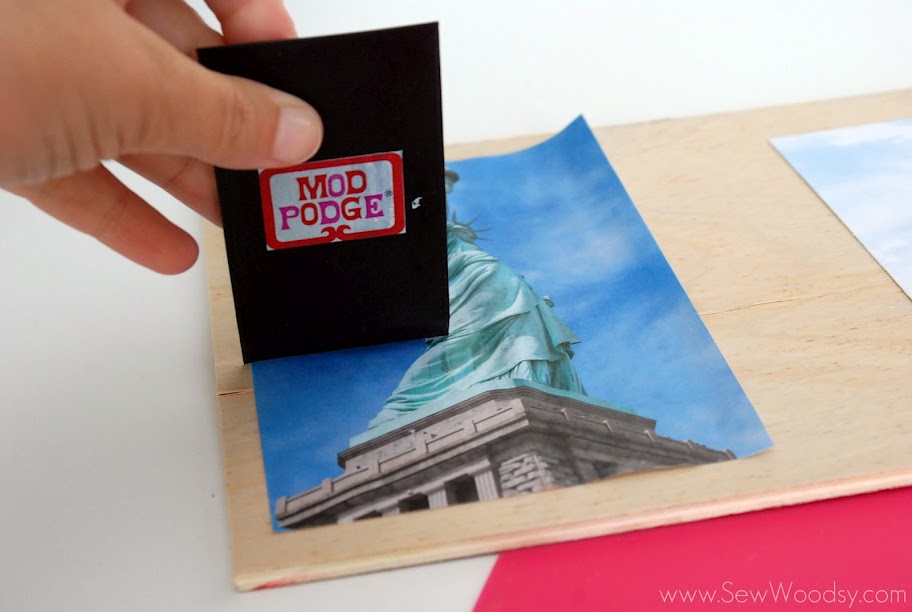 image from Sew Woodsy 9. "Mod Podge sells a kit with a roller and a flat scraping tool to help get bubbles out. I find that super thin paper is worse. You could always try thicker paper. It def helps to put a small amount on the wood then put the paper on then roll over it and then scrape the bubbles out. Wait to put a top coat on till it dries." – Kristina K. 10. "I used an old wooden roller that I think was intended for rolling out pie crust dough, but it works great. If it's a fairly large piece I'm trying to glue down, I put the glue on the surface and then roll the paper into place starting at one end and carefully rolling it down until the whole thing is in place. If it's a smaller piece, then I lay the whole thing in place and roll it from the middle out toward the edges a little bit at a time." – Katherine P. 11. "I put a coat on the wood first, let it go tacky, then the same with the paper, smooth down with the edge of an old credit card and allow to dry. Once dry put another coat on!" – Carol A.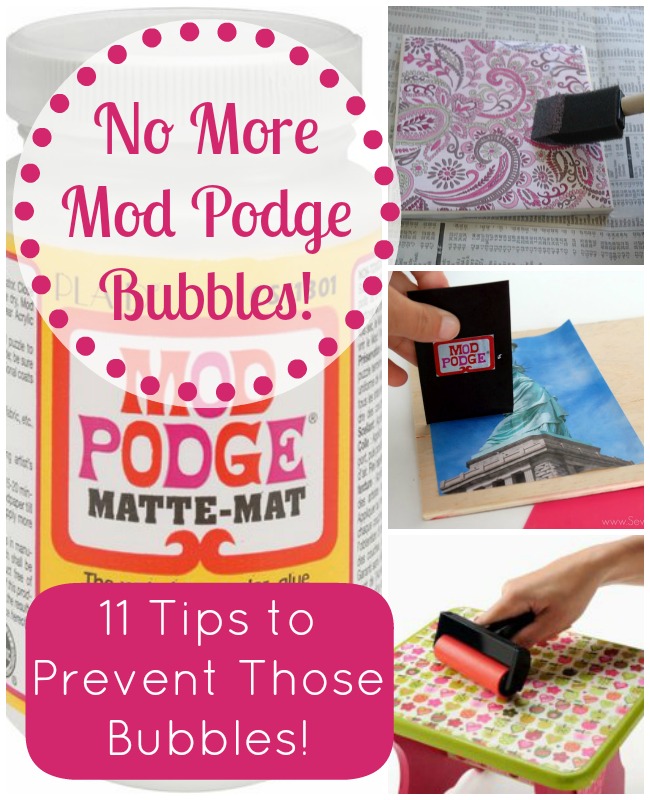 I hope you found some of these tips and tricks helpful. I sure did! Have a Craft Question? Post it on our Facebook page and Get ANSWERS!

Hi! I'm Linda, the craft addict behind Craftaholics Anonymous®, a craft blog. Crafting is cheaper than therapy, right? When I'm not DIYing something, I can be found taxiing around our 4 crazy kids or working out. Or shoe shopping... because you can never have too many shoes! Happy crafting! ♥