Have an awesome chest or bench that needs a cushion? Christen, from the Creative Team, is sharing a fantastic tutorial on how to make a bench cushion! Enjoy! -Linda
How to Make a Bench Cushion
I am always looking for quick sewing projects that can make a big impact! For this project, I had been wanting to make an update to my guest room, which had a stack of storage bins taking up valuable space. So, I decided to add a bench seat by taking a trunk I had in another area of the house that was also not serving a purpose, and make a quick cushion.
I'm super happy with how the quick and easy cushion turned out, and it only took me an hour and $20 to turn that previously awful looking corner into an inviting bench seat for guests. It packs a big punch as it has piping and a zipper – making it easy to wash. So, here's how you can make one for yourself.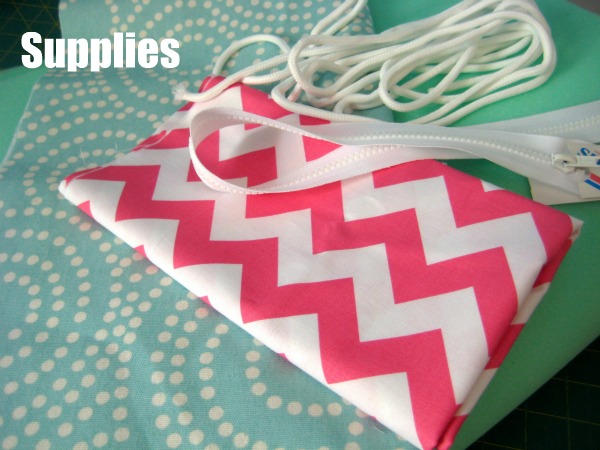 Here are the supplies you'll need:

1 yd of home decor weight fabric
1 22″ zipper
1 piece of foam, cut to length of desired cushion
3 yds of 1/4″ cording for piping
1/4 yd of coordinating fabric for piping
Cutting Instructions
Measure your bench, and cut your foam to the finished size.
For the main home decor fabric, add 1″ to both the width and length of your finished size, and cut, still folded, as you need 2 pieces, one for the top and one for the bottom. My finished size was 34″ long x 19″ wide, so I cut  to 35″ long x 20″ wide.
From your piping fabric, cut 3 strips 1 1/2″ x width of fabric.
Sewing Instructions
Begin by making the piping. To make the piping, sew your strips together as you would for bias binding. Then, place your cording in the center of the wrong side of the strip and wrap fabric around. Using your zipper foot with needle in the left position, sew as closely to the cording as possible.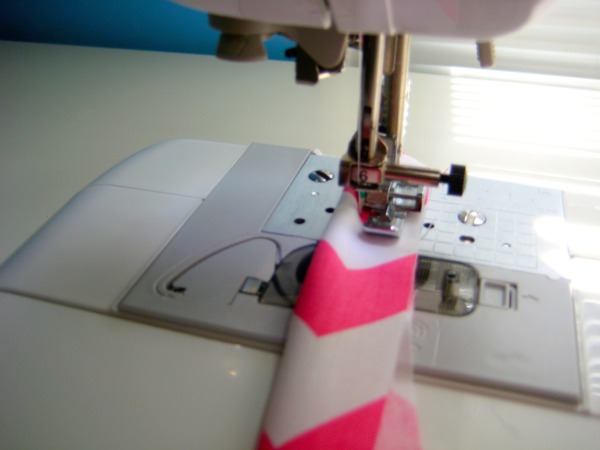 I used a chevron fabric for my piping, as it gave a great striped look. You can use any fabric you like, or even purchase some, depending on the color you want to make this project even easier.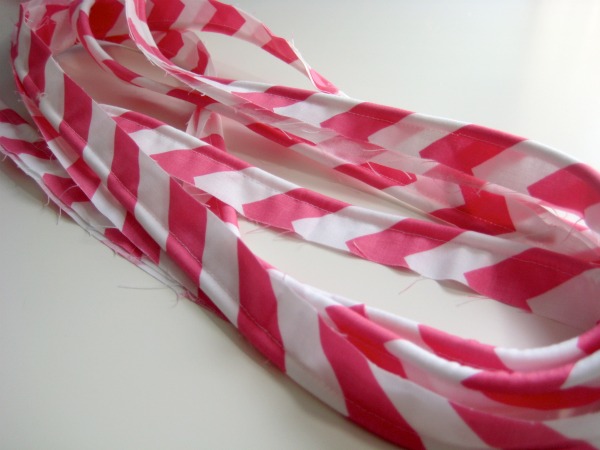 Next, you'll take your piping and pin it in place to one side of one of the cushion pieces of home decor fabric, making sure to overlap the ends neatly. Sew in place, as you always want to sew piping to one side to ensure it stays neatly. Use a 1/2″ seam allowance.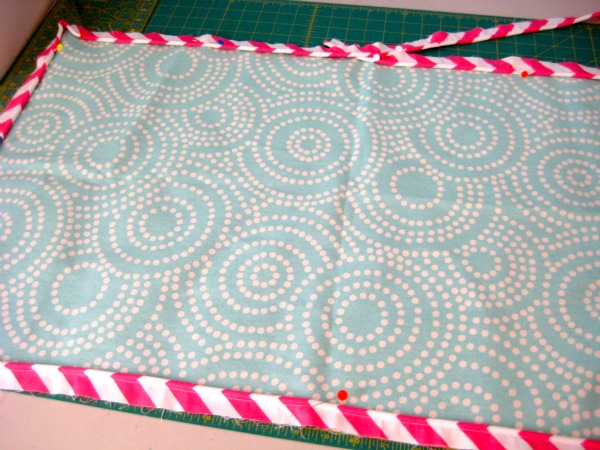 Once you sew your piping into place, place the other cushion piece of home decor fabric right sides together on top of the piece with piping and pin in place.
For this step, sew along the bottom edge only using a 1/2″ seam allowance and a long straight stitch length, as you will be un-picking for the zipper in a later step.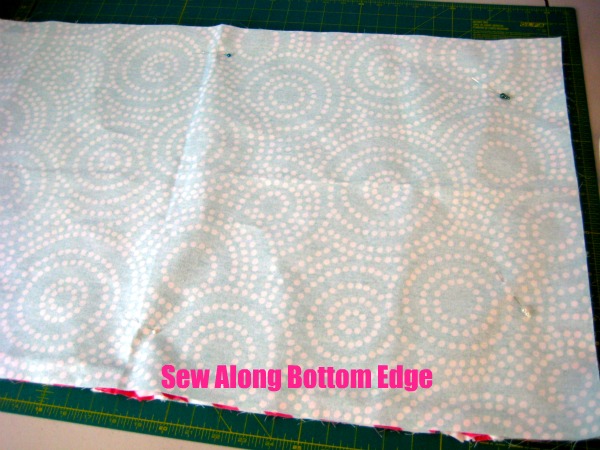 Next, you'll press open the bottom seam.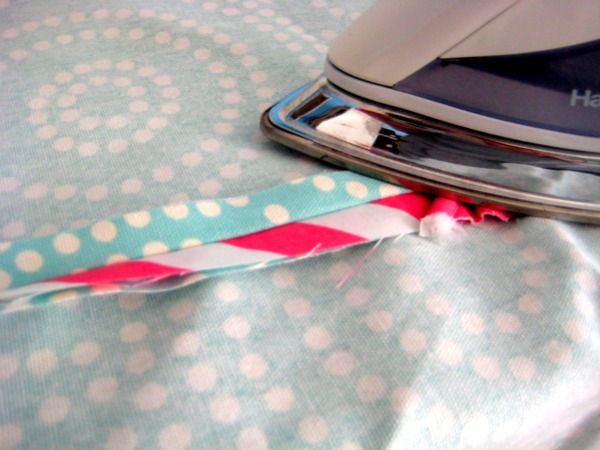 Now its time to add the zipper. Place the zipper right side down with the teeth centered over the sewn seam. Using your zipper foot with the needle in the left position, sew on the right side of the teeth in the seam allowance only, careful not to catch the top or bottom cushion pieces. Important: be sure to back stitch at the end of the zipper to reinforce the zipper seam.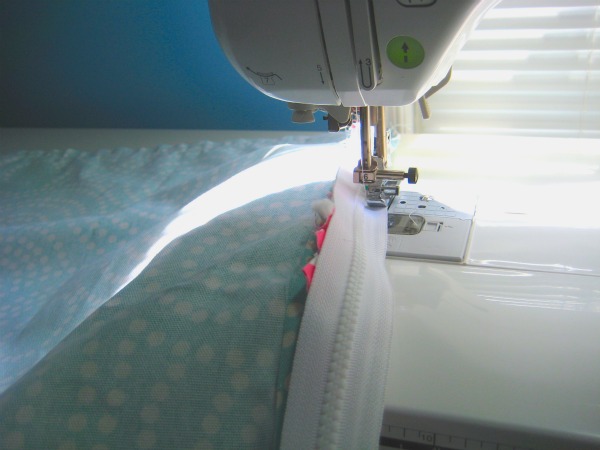 Once the right side is sewn into place, turn the piece around. Back up your zipper a bit to allow for turning. Then, sew the other side of the zipper down, remembering to backstitch at each end of the zipper.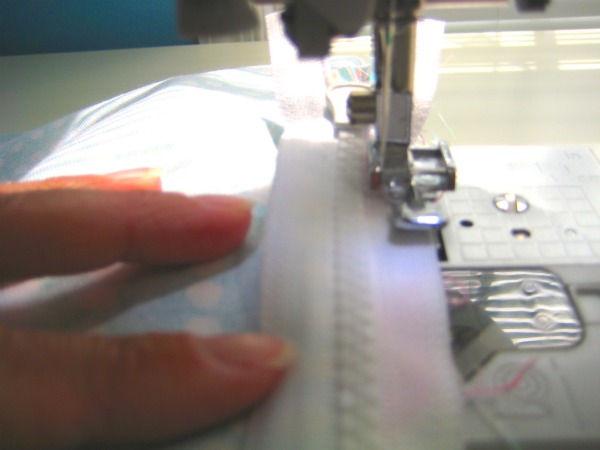 Once the zipper is sewn into place, sew around the other 3 sides of the cushion cover using a 1/2″ seam allowance. Clip the excess of all 4 corners, making sure not the cut too close to the seam.
Now, you'll unpick the original seam over the zipper for turning.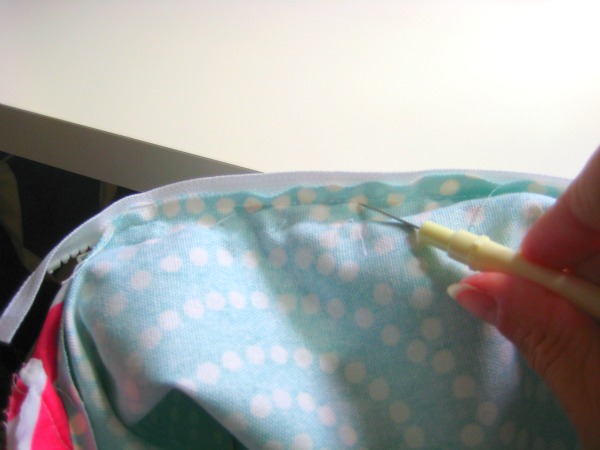 Pull back the zipper pull and turn right sides out.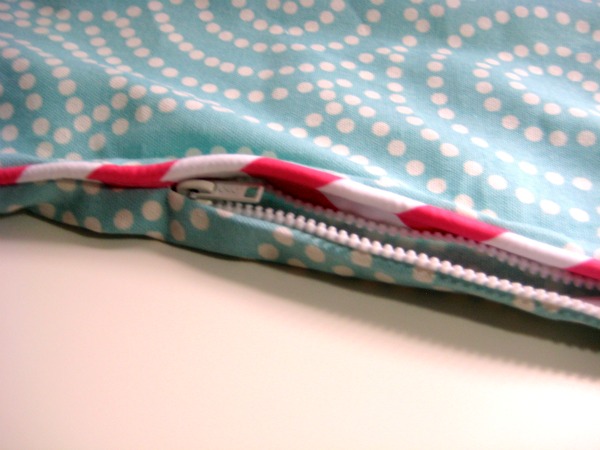 Push out the corners and put in your foam cushion. It might take a bit of effort to push and pull the foam inside. Then, pull the zipper closed and you're finished!
And that's how to make a bench cushion!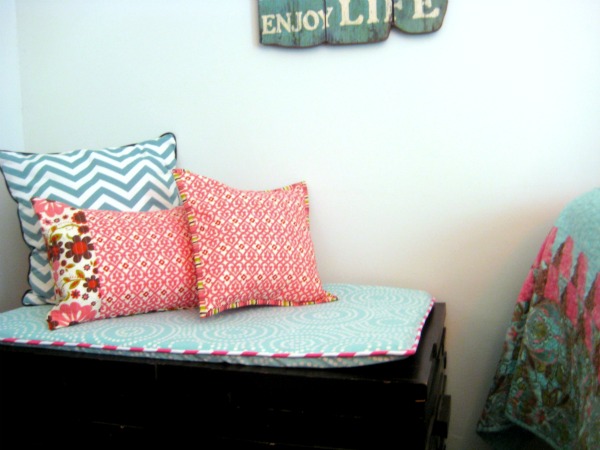 Style it up for your room by adding pillows. I had one that matched already from Target, and then I had two extra pillow forms lying around, so I whipped up two quick pillow covers in fabric that went with the room. I get so happy every time I walk by the door of the room – I can't wait for guests to come and stay!
Please be sure to share your photos if you make your own cushion! I can't wait to see what you make!
Happy Sewing!
Christen
For more craft ideas and inspiration, follow Craftaholics Anonymous® on Pinterest!
Share and Enjoy
Latest posts by Christen Barber (see all)