Hoop art is so hot right now! Its a trend I absolutely love! Stephanie, from the Creative Team, is here to share an awesome applique hoop art tutorial. It makes a fantastic keepsake and personalized wall decor. Love it! -Linda
I recently moved to a new house where I have a wall of space I wanted to decorate with memorable items. Embroidery hoop art is all over the place, and I love the look you can give a wall: instant pops of color that can easily be changed out over time.
Applique Hoop Art Tutorial
I have been experimenting with hoops holding colorful fabrics, sewn things like buttons and lace…but most recently, I wanted to capture the hand prints of my daughters.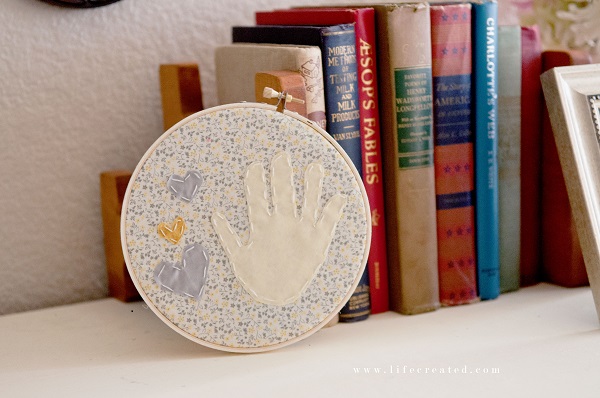 This quick craft is beautiful, easy and versatile. If you ever get tired of it on the wall, simply remove the piece of fabric and place it in an album or memory box you have.
You do not have to be a master-embroiderer or sewer to do this simple appliqued hand print project.
Items you will need:
Embroidery Hoop (I used a 6 inch hoop)
Backing fabric
Fabric for the hand print and any other shapes (felt is recommended)
Embroidery floss in your preferred color
Needle
 Steps:
1. Trace your child's hand onto felt. (If using cotton fabric, consider adding fray-check on the edges to keep them from unraveling)
2. Cut out hand print.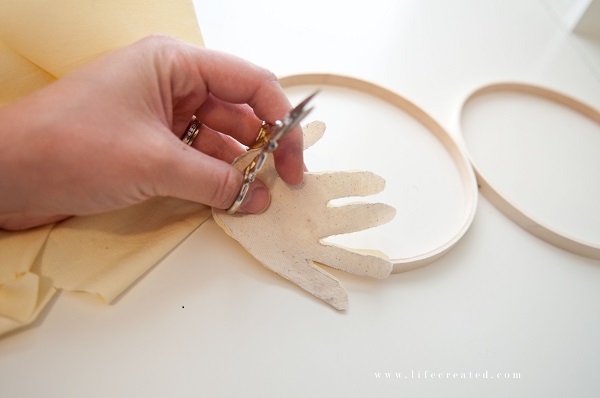 3. Place it on your backing fabric that is secured in the hoop.
4. Embroidery floss is made of 6 threads, but for this project you wont need more than 2 or 3. (I used 3) Once you have separated out 3 threads, knot the end and hold your hoop, starting with your needle in the back. Come up through the edge of your hand print and pull until you reach the knot. Determine how wide you want your stitch to be, and reinsert the needle going down at that point. Simply keep going in and out from the front to back all around the hand print with this easy straight stitch.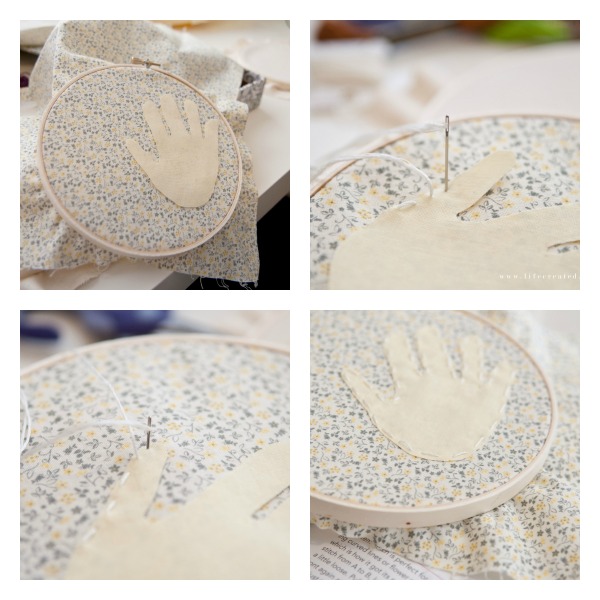 5. When you reach the end, tie off a small knot on the back.
Consider adding details to your hoop:
-other appliqued shapes (I added hearts)
-more embroidery- i.e. name, initials, year, age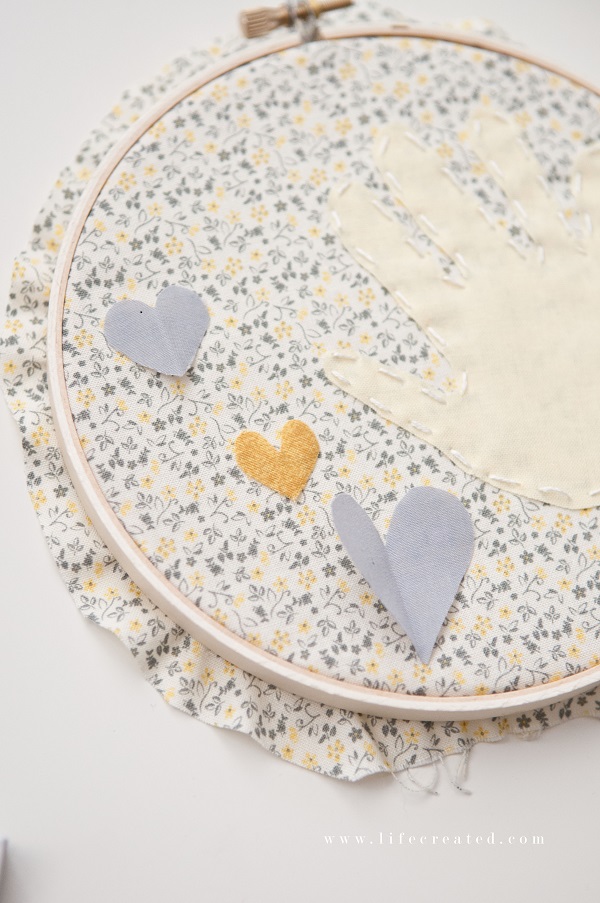 This adorable keepsake makes a great gift to a parent or grandparent as well.
Enjoy the small hands that make up your family, and savor these moments as they grow up.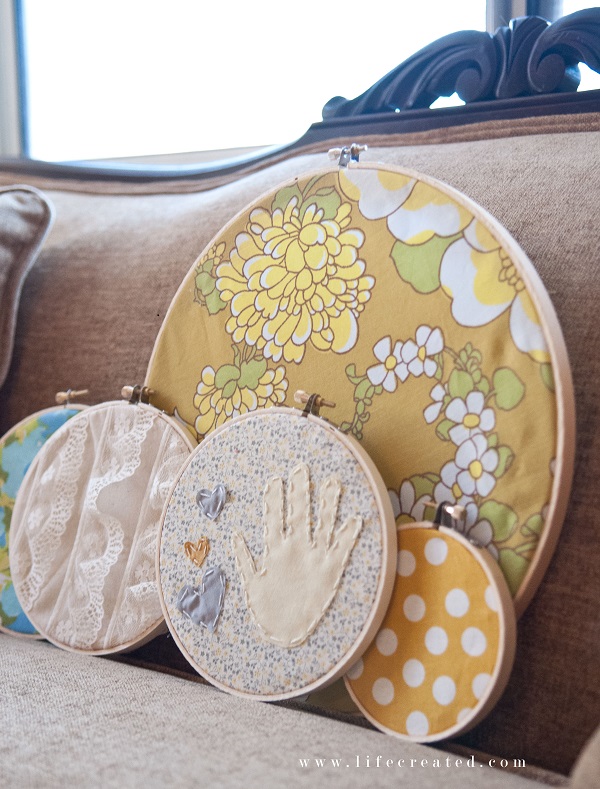 What are you going to put on your hoop art?
Happy Crafting!
Stephanie
Today is the LAST DAY of the Silhouette Chipboard Discounts!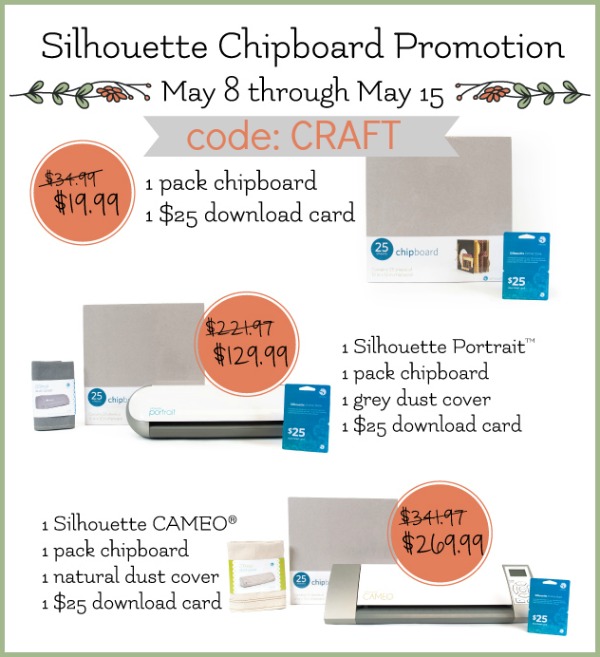 For even more crafting ideas and inspiration, follow Craftaholics Anonymous® on Pinterest.
I am a mom who loves photography, crafting and anything handmade! I blog about crafting with family in mind, throughout the home and kitchen. I enjoy spending time with family and getting creative.
Latest posts by Stephanie (see all)