Happy Thursday, friends! With summer just around the corner and kids getting out of school, I know many of you are looking for ways to create a schedule as well as organize and reward your kids for completing their responsibilities.

Well, today I'm sharing with you a Free online chore chart called My Job Chart. This handy site is easy to use and helps to teach your kids how to Save, Share, and Spend responsibly.
My Job Chart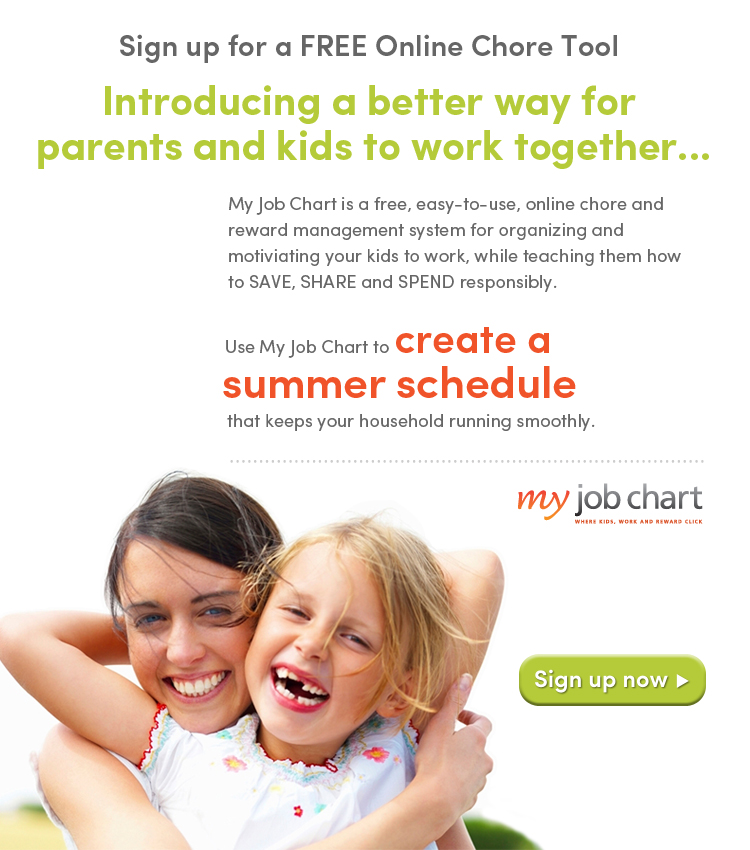 My Job Chart is perfect for today's technology savvy kids. It helps give them computer skills as well as motivates them to do their chores. And while doing all this, teaches kids the ABC's of prosperity, a strong worth ethic, and financial responsibility. Its a win win situation! Suze Orman, an International Financial Guru says My Job Chart is "revolutionary family resource."
I'm no financial guru, but I plan to use My Job Chart with my boys when they're older! Its free and I think its a fun way for kids to learn important life lessons.
How it Works
Stats
There are currently almost 144,000 kids using My Job Chart with hundreds of kids added each day.
disclosure: this post is brought to you by My Job Chart. all opinions are 100% mine. please see my disclosure page for a complete statement.
What types of chores do your kids have? Do your kids have extra chores during the summer?

Hi! I'm Linda, the craft addict behind Craftaholics Anonymous®, a craft blog. Crafting is cheaper than therapy, right? When I'm not DIYing something, I can be found taxiing around our 4 crazy kids or working out. Or shoe shopping... because you can never have too many shoes! Happy crafting! ♥