Looking for a unique and personal handmade Fathers Day gift idea? Jess, from the Creative Team, is sharing one of the most clever Father's Day gifts I've seen- hand stamped belts. Enjoy! -Linda
Handmade Fathers Day Gift Idea
With Father's Day around the corner, I really wanted to think of something special to give the men in our life.
My husband cherishes everything the kids make him, from hand-drawn art to clay hand prints – they are all displayed proudly in his office. But this year I wanted to come up with a handmade Fathers day gift that would do more than just sit on his desk. I wanted to wrap him in love wherever he goes.  And then it hit me…hand stamped belts.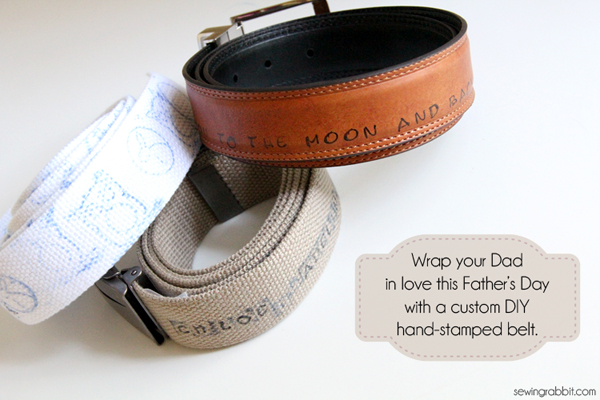 This father's day gift is something that your kids can easily have fun making one afternoon, and all you'll need is a belt, some stamps and fabric ink.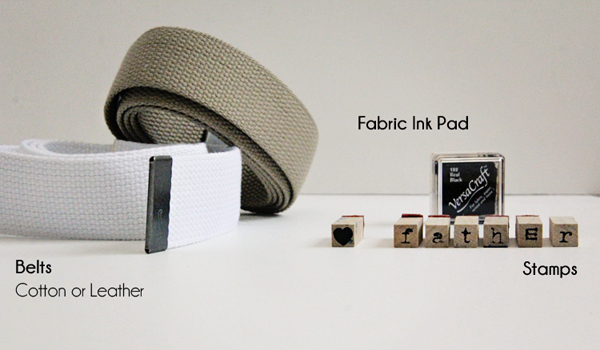 I tried this on both a leather belt, as well as some cheap cotton ones – and both look great. The kids loved putting the stamps on, knowing that their Daddy would be wearing something they made. And I loved that they were doing a craft that wasn't making a gigantic mess.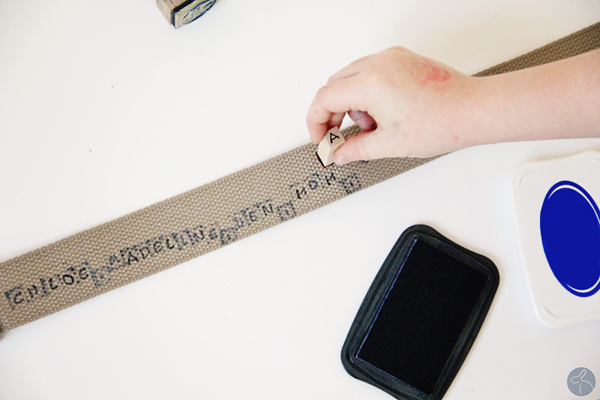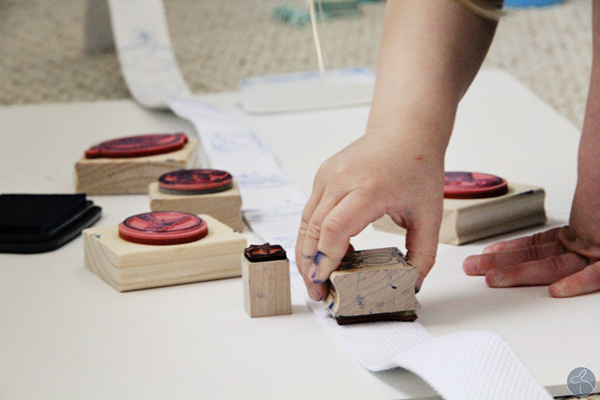 To take it a step further, my leather belt is reversible. So he can still wear it to business meetings, and the loving message will be on the inside. So go ahead and get stamping on this Father's Day gift!
I can't wait to see the look on his face when he opens this present…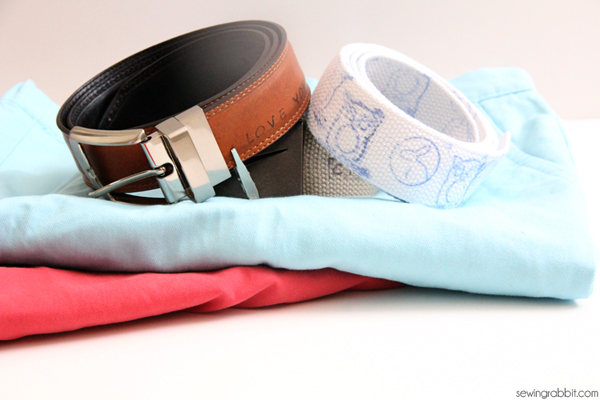 I hope he likes it!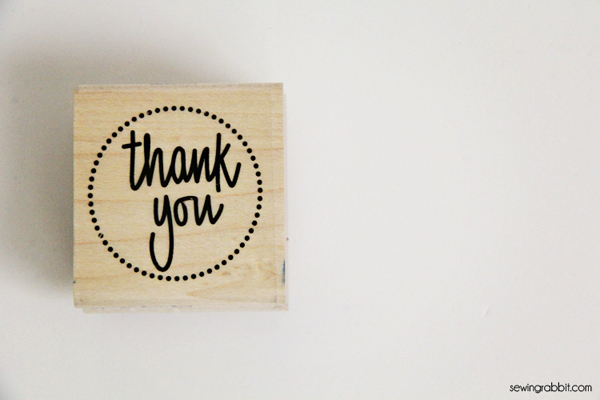 What would you stamp on belts for the men in your life?
Happy crafting,
Jess
Looking for more Father's Day Gift ideas? Check out my Father's Day Pinterest board!
Jessica Abbott, the Sewing Rabbit, blogs over at Me Sew Crazy where she posts about all things sewing related. Specializing in children's clothing, her readers continue to come back for her tutorials, patterns and collections. Creative Director behind SewSet.com, a sewing pattern and tutorial search engine. Jessica also runs the Jo-Ann Fabric & Craft Stores Girl's Night Out Event, bringing sewing and craft enthusiasts together in different cities around the nation. She currently resides in Virginia Beach with her husband and three fabulous children.
Latest posts by Jess Abbott (see all)