Halloween Bucket List
I love bucket lists because they're great reminders of all the different ways to celebrate the season! I'm Vanessa Brady from Tried & True and I'm here to share my Halloween Bucket List tutorial and free printable. This project makes a fabulous kids Halloween craft idea that the whole family can enjoy.
I went a bit of a different route with this bucket list and decided to write the activities on the back of some dollar store plastic eyeballs to be picked out when needed. What kid wouldn't love to pick out an eyeball to decide what fun things to do that day?!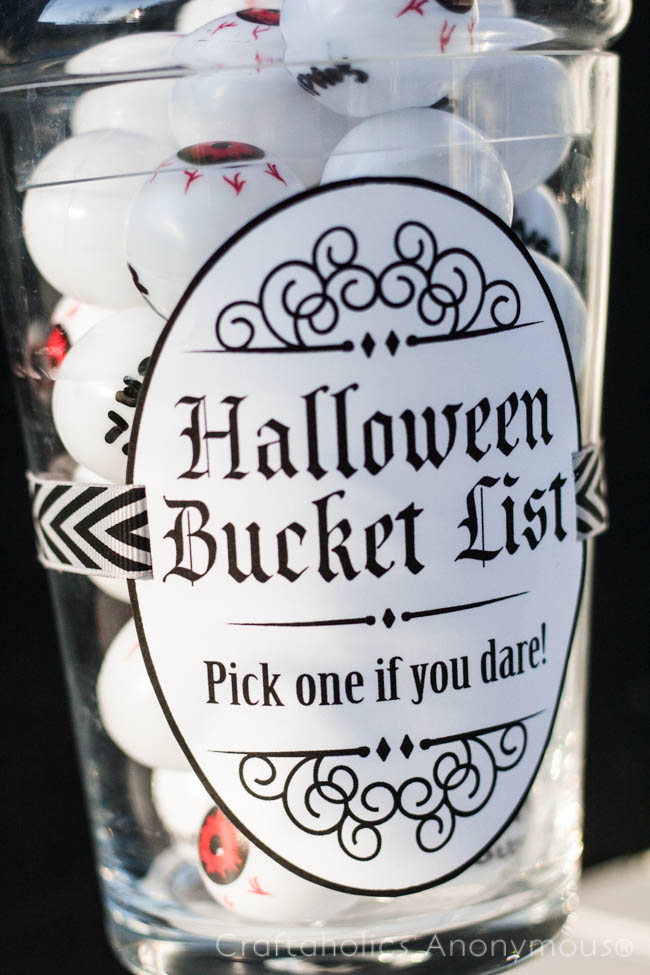 Halloween Bucket List
Making this Halloween Bucket List is really easy! Just use a paint pen to write the activities on the back of some inexpensive plastic eyeballs and store them in a large apothecary jar. You can come up with your own personalized activities or use the ones in my free printable list: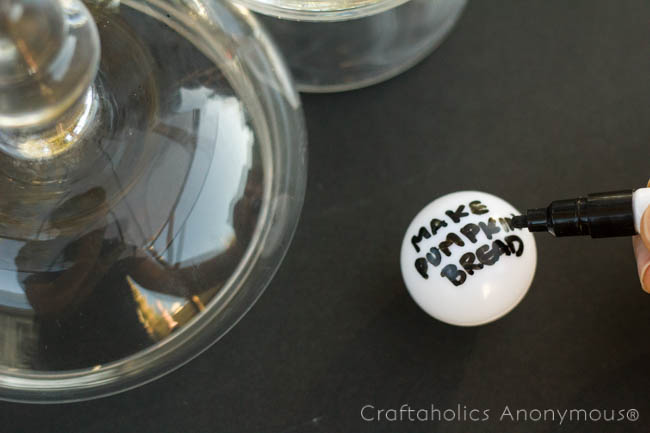 For an extra touch, print and cut the Halloween Bucket List Label free printable and attach some decorative ribbon to the sides. I used a bit of double-sided tape to attach the ribbon and label to the jar. Super quick and easy way to customize your container!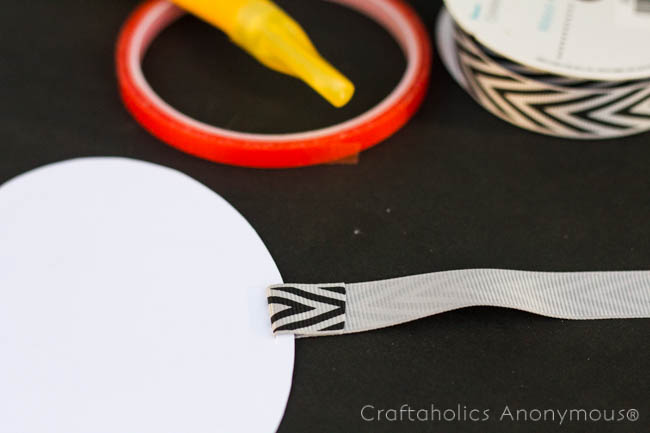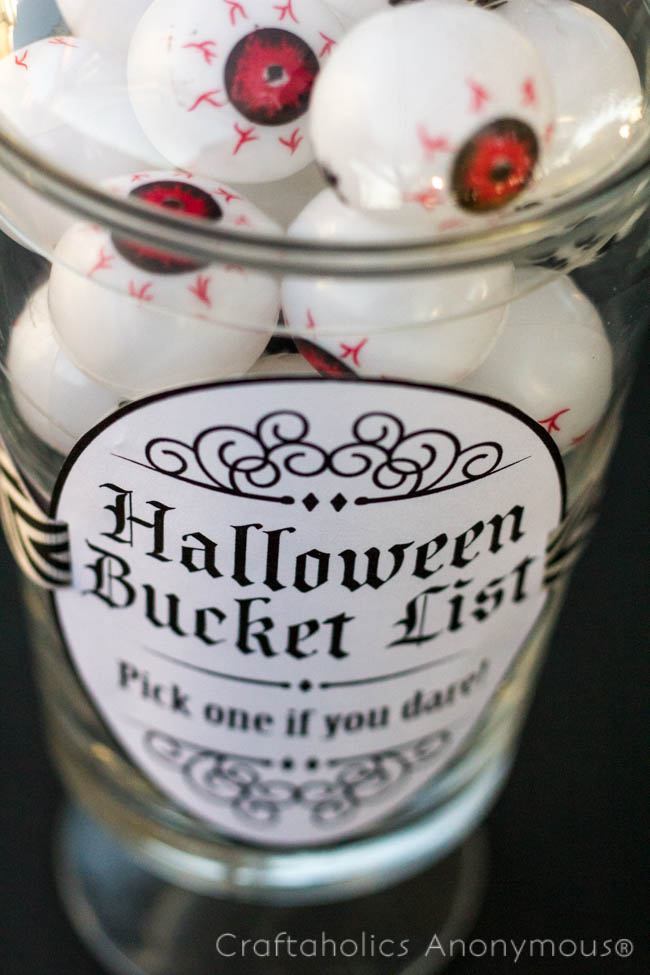 All that's left to do is fill the jar with the activity eyeballs and place it somewhere for everyone to enjoy! Don't worry about doing all of the activities, your family can pick as many or as little as you guys want during the Halloween season. This Halloween Bucket List is just about giving you some different ideas for things you can do as a family. No pressure, just fun!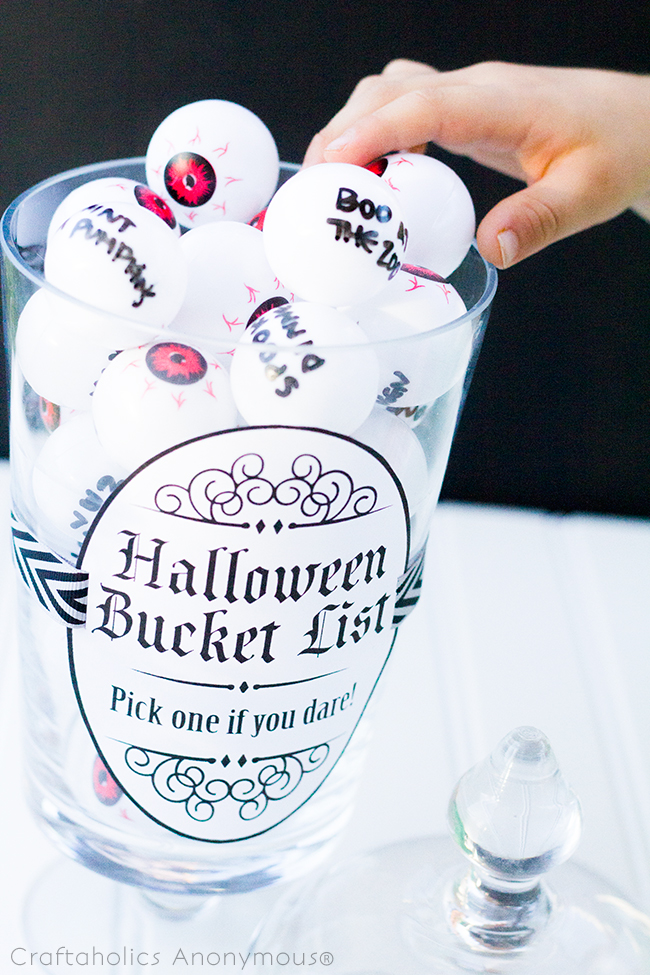 If you liked this Halloween Bucket List tutorial, you're definitely going to love all the other Halloween projects I've made on my blog, Tried & True, including the Halloween Favor Boxes, Glittered Skull Wreath, and my personal favorite, the Halloween Pumpkin Archway!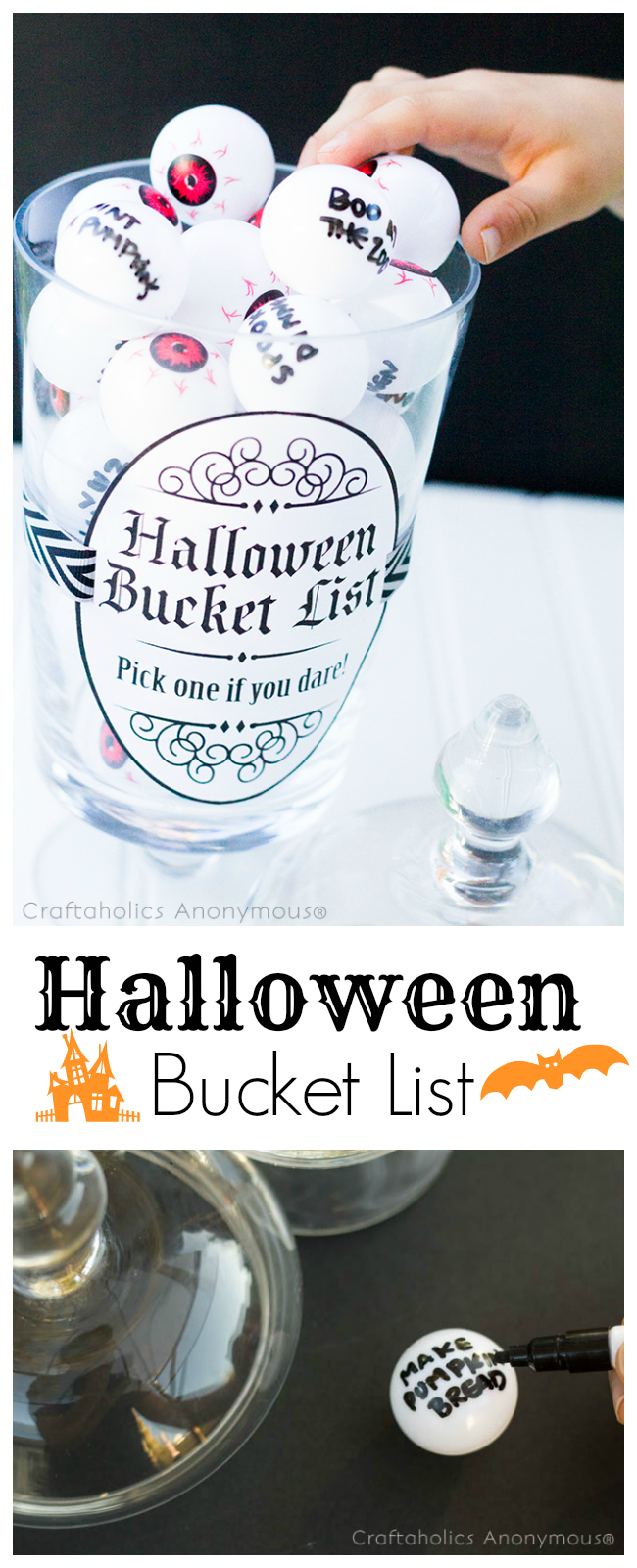 Vanessa
Vanessa Brady is the mother of two boys and when she's not pretending to be a robot or superhero, Vanessa enjoys creating original projects and tutorials for her creative living blog, Tried & True.