We've been potty training my oldest son for awhile now. He was completely potty trained at age 3. As in big boy undies 24/7……until we went on a week long vacation to the beach last fall. Ever since then, he's had issues at night. argh!  I think the transition to no naps has only made his nights worse, darn it. I know he's on the young side for night time potty training, it just drives me crazy because he went months as a 3 year old without needing a pull up at all. {sigh} Why is potty training so stinkin' frustrating?? {please tell me I'm not the only one with a stubborn little boy!}
Goodnites Pullups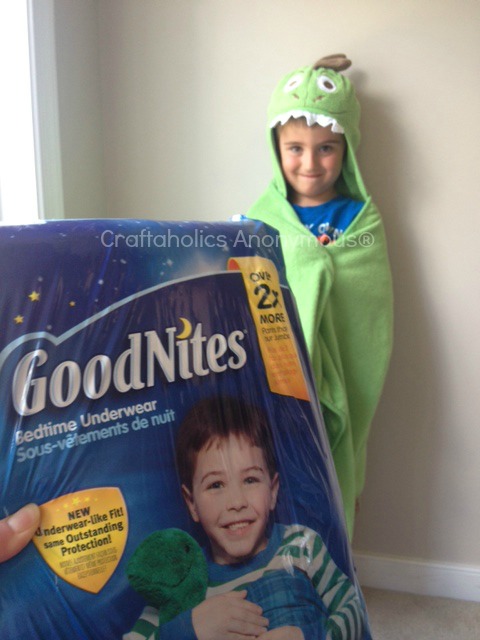 If you're in the same boat as us and dealing with night time potty training {still!}, consider checking out Target's GoodNites Bed Mats or the Bedtime Underwear. They fit kids ages 4-8. I would recommend using the Bed Mats with the Bedtime Underwear because we did have some issues with leaking. And the Mats make it easy  so you don't have to change the sheets. {which we all know is such a pain in the middle of the night!}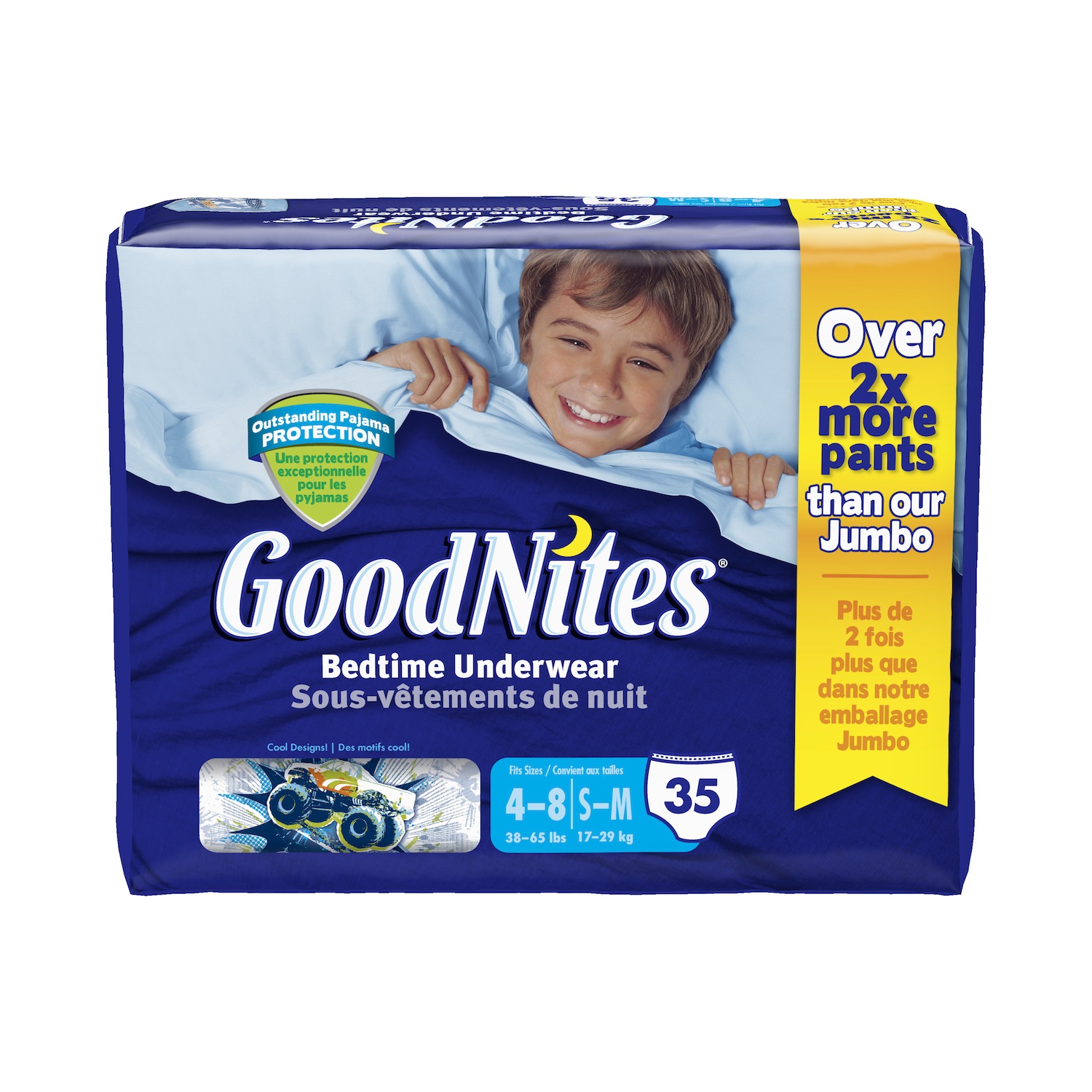 Coupon Alert! You can save $1.50 on ONE GoodNites product with this coupon! Simply print it out and save.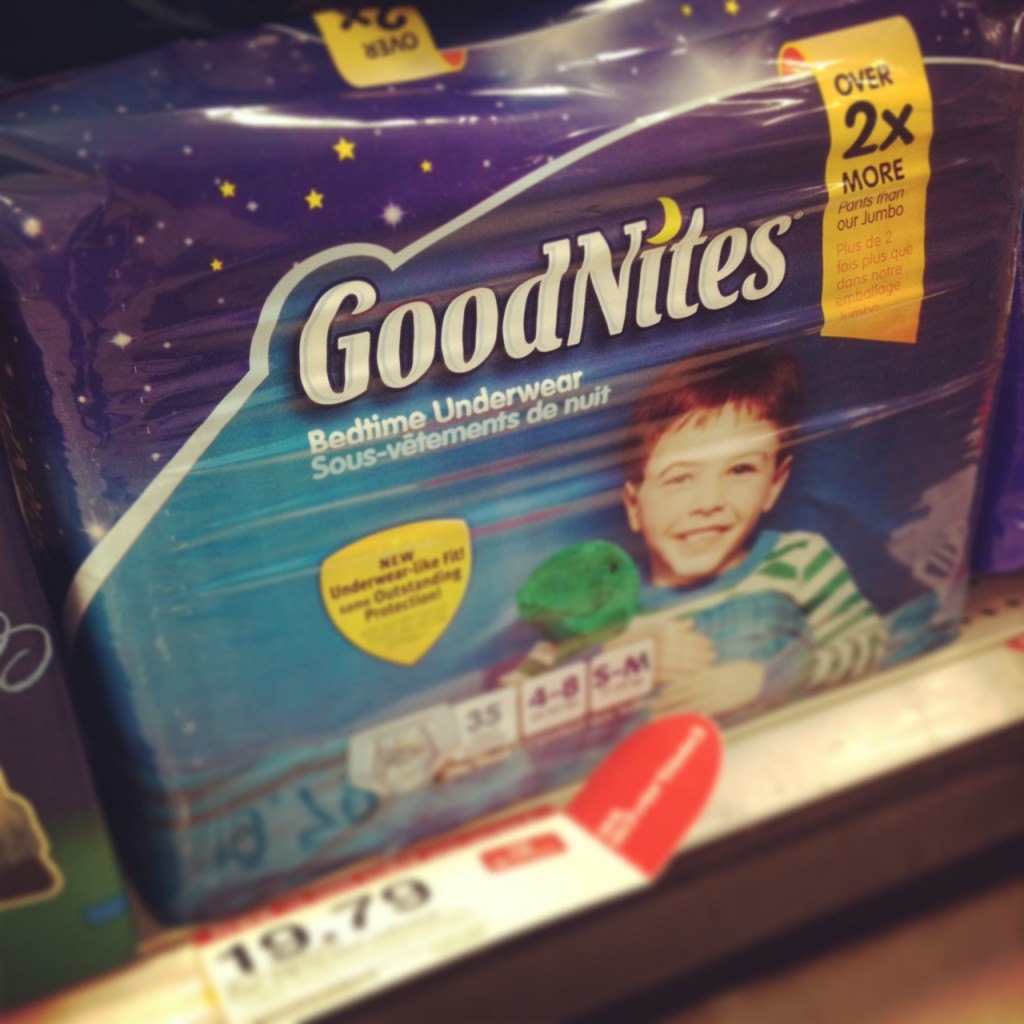 After I posted this picture on my Instagram lamenting about G-man's potty training issues, I got lots of good tips, advice, and understanding from everyone. Thanks! Made this mama feel loads better :)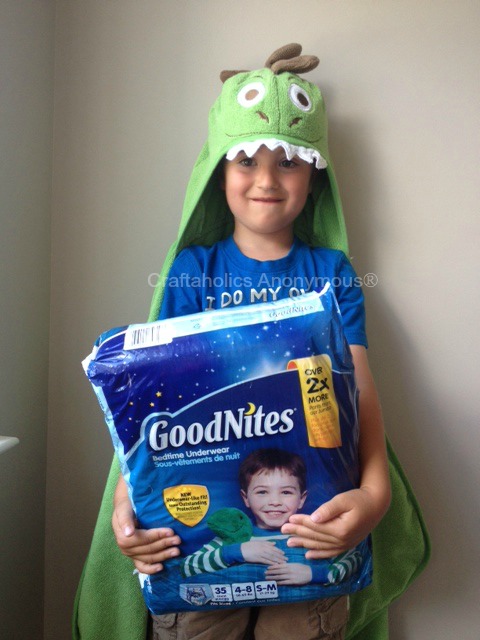 GoodNites has pullups and Bed Mats to help with the potty training fun. You can find them at Target in the diaper section. Make sure to check them out!
How do/did you potty train your kids? I'd love  to hear!
Thanks for stopping by!
Linda

Hi! I'm Linda, the craft addict behind Craftaholics Anonymous®, a craft blog. Crafting is cheaper than therapy, right? When I'm not DIYing something, I can be found taxiing around our 4 crazy kids or working out. Or shoe shopping... because you can never have too many shoes! Happy crafting! ♥