Hey there friends, it's me, Laura from Eye Candy Creative Studio back to share some springtime 'eye candy' with you! So who is ready for spring? Me? I still can not believe that we are looking at spring already as it was still snowing here in the midwest up until a couple weeks ago but the weather is surely making up for lost time . . .70s have hit this week and I busted out the flip flops! ;)
So to get everyone in the mood for spring, I thought I would offer up another freebie for you using some spring illustrations along with some hand lettering and a little watercolor effect!
Free Spring Cupcake Toppers Printable
This little project is really quite simple. You will only need a few supplies: some cupcakes (or other treats) – I of course saved time and bought mine already made, scissors, tape, toothpicks, some colored drinking straws and of course the print out of the Spring Cupcake Toppers printable.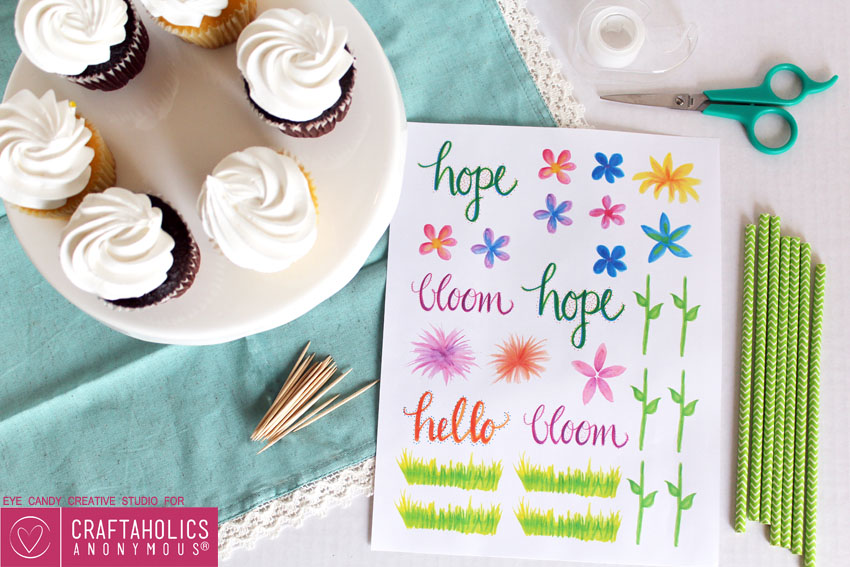 You just need to cut out which pieces you would like to decorate with off of the sheet: choose various flowers of different color palettes, stems for the flowers, the grass and some hand lettered words depending on how you would like to decorate your treats! Simply cut them out, tape to the toothpick or the straw in the back and insert/ arrange on the cupcake & done! So cute and really so easy! Please do not worry about cutting them out perfectly as you can leave white around the illustrations like I did in the photos. Some of you may be wondering WHY I chose toothpicks AND drinking straws? It's simply a preference as I have planned so many parties and decorated so many cupcakes over the years that I really like the simplicity of using the toothpicks as they are the perfect height for these plus they are very inexpensive and the drinking straws I use when I need another pop of color or a little more sturdiness. Try them both and see which you prefer! ;)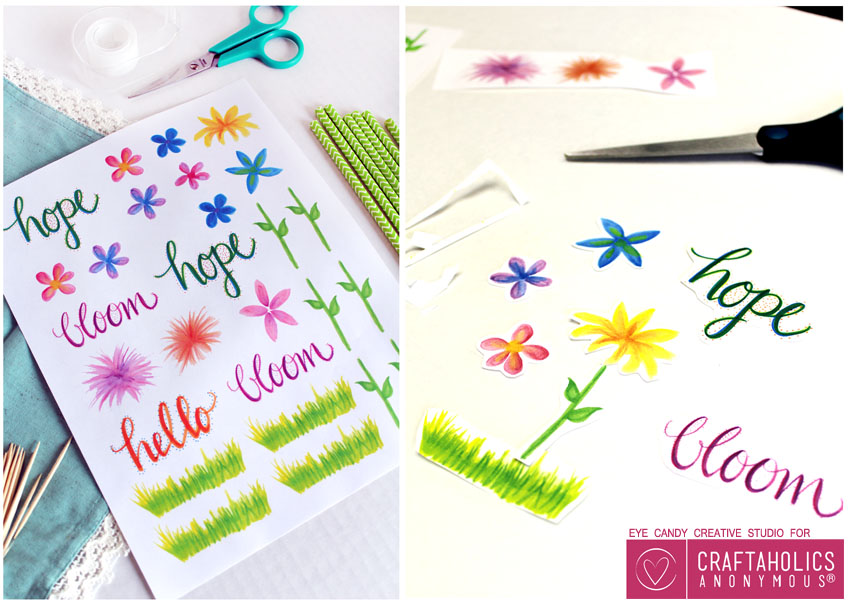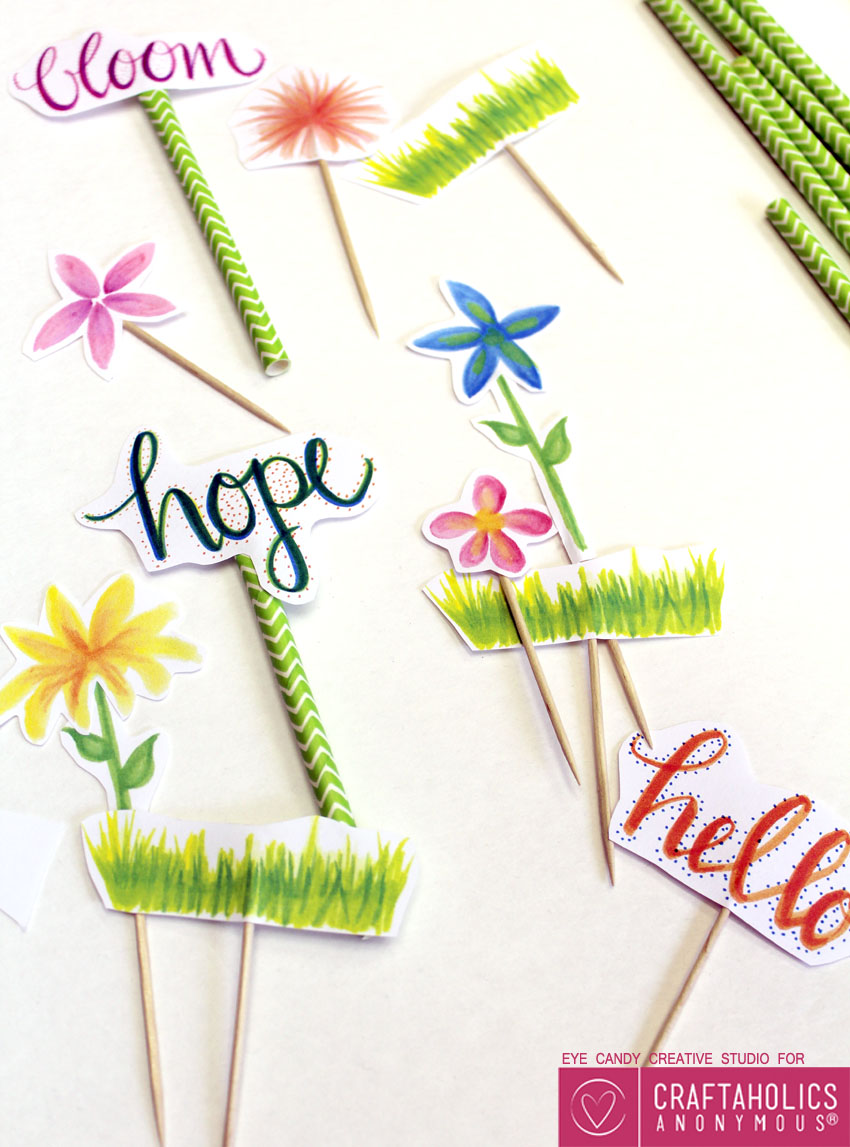 One of the great things about these cute little Spring Cupcake Toppers is you can use them so many ways! How much fun would these be for a girls day out and inserted in some brownies? Or having some friends over for an afternoon tea and croissants? Print these out and add them to your pastries on a coffee bar. Maybe your daughter wants to have a tea party with a couple of here friends, use them in the finger sandwiches at her tea party. Better yet, you could use them as a filler in a potted plant and give them in a teacher's gift or a housewarming gift . . . you see a little imagination goes a long way and I hope this helps you think of how you can use them to make your day a little brighter! ;)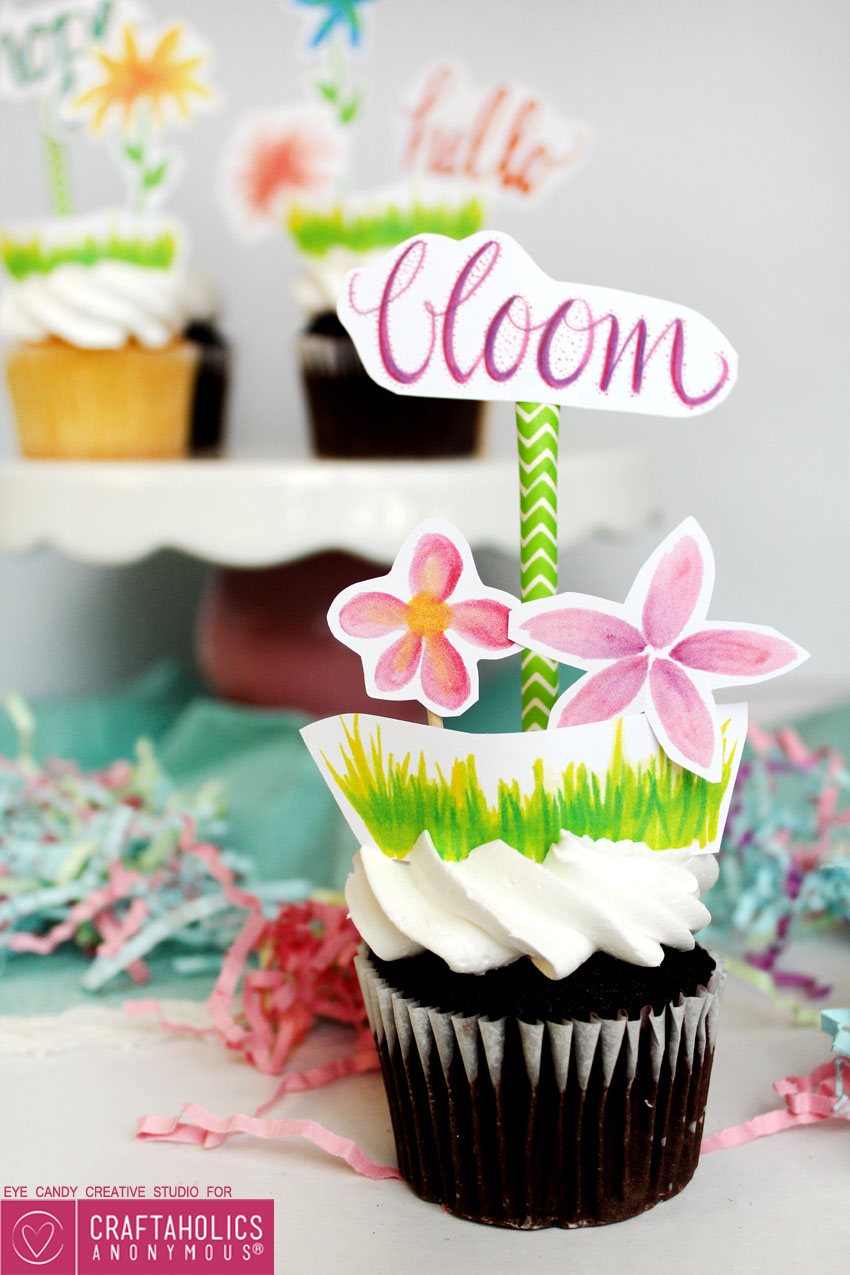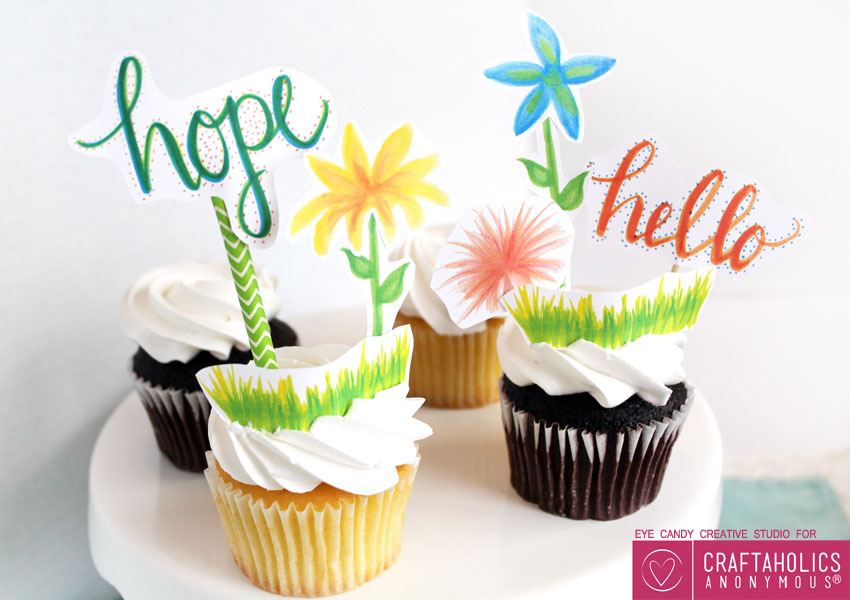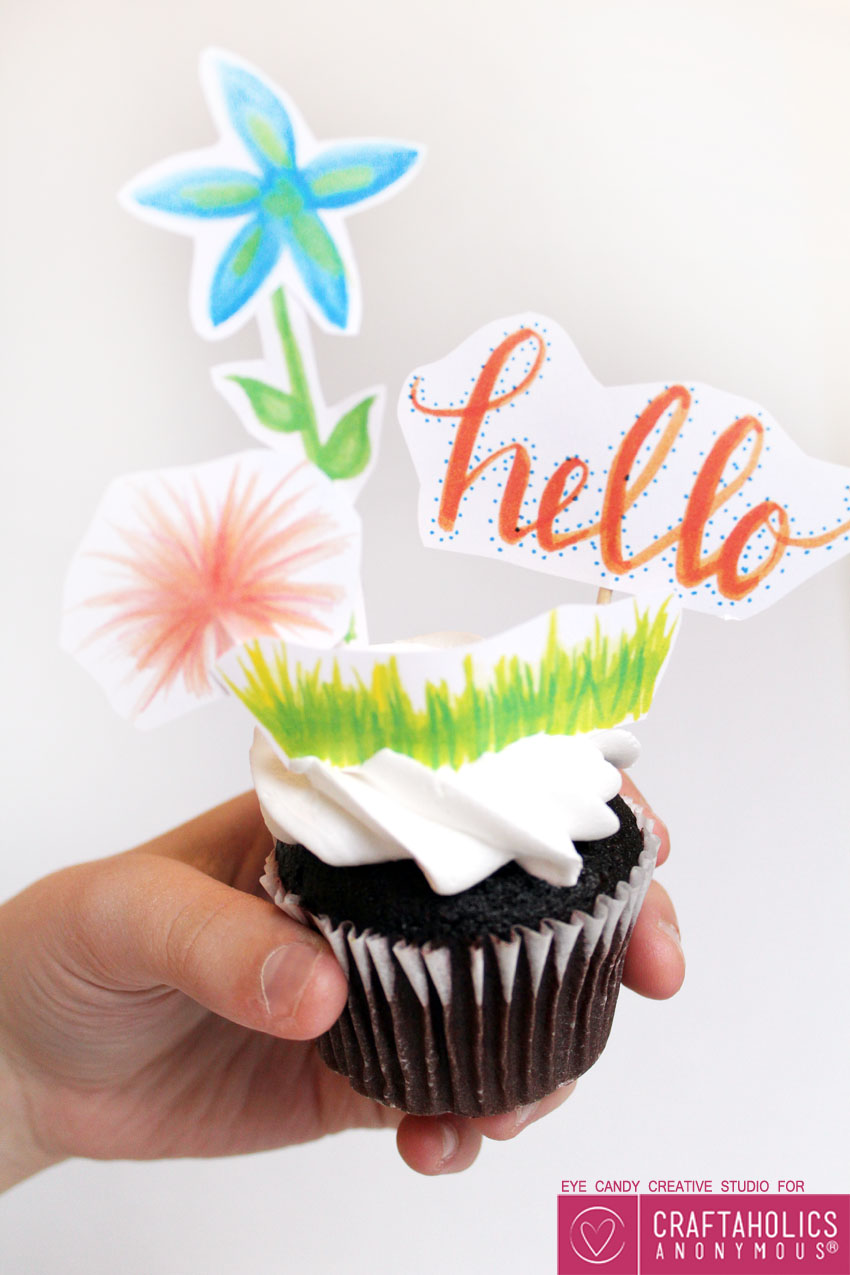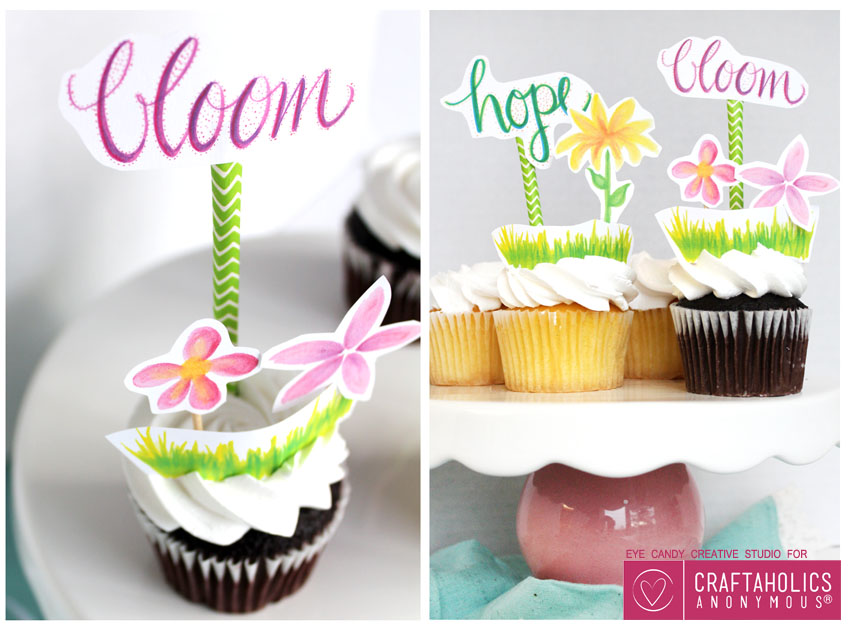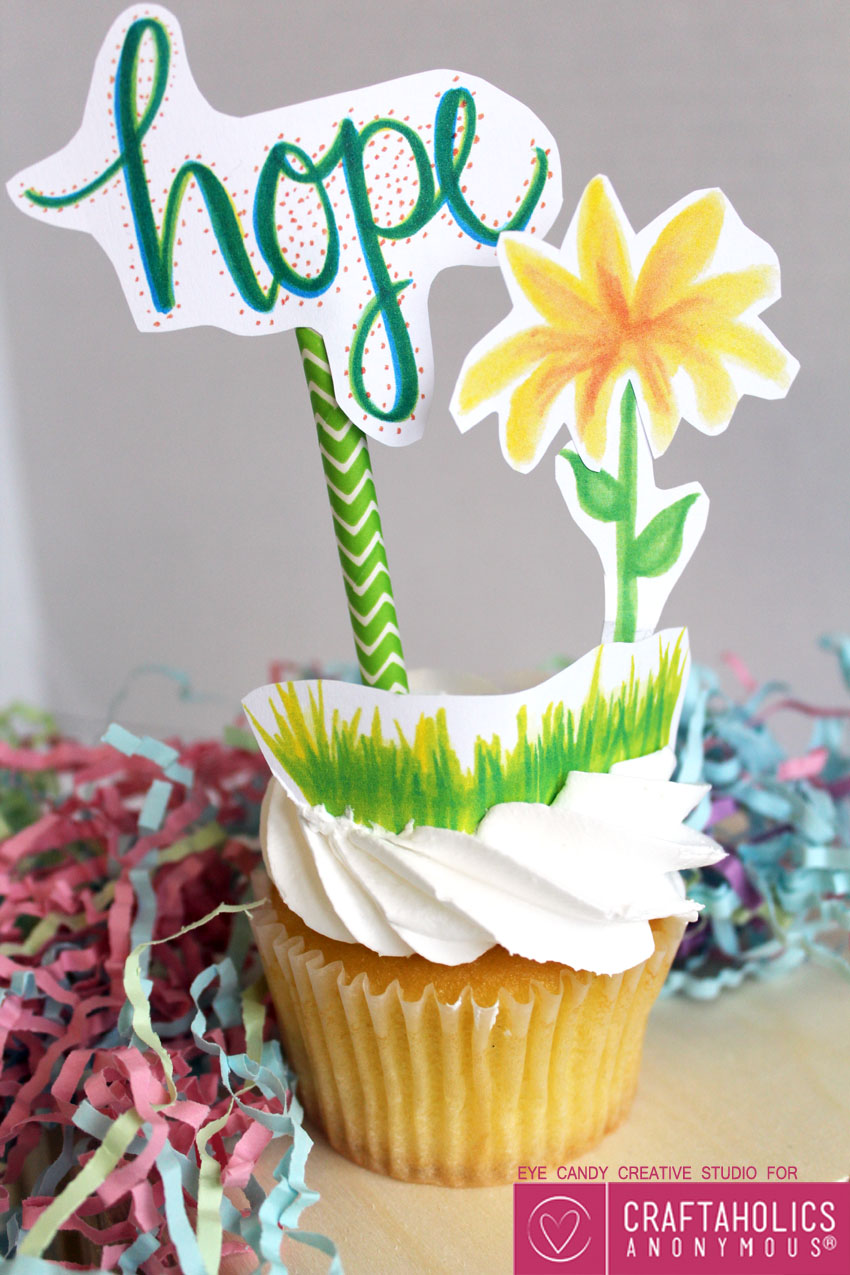 I would so love to know if you print these out and use them for a fun event so please make sure to come back here and leave us a comment please. If you wouldn't mind, please tag Eye Candy Creative Studio and Craftaholics Anonymous® in your photos, and you never know, I may just share it with my readers!
DOWNLOAD
I hope you enjoy these Spring Cupcake Toppers and don't forget to download them when you get a chance!
This FREE printable is for personal use ONLY and may not be sold or claimed to be your design. By printing, your are agreeing to these terms.
For more of my hand lettering, please come visit me over at Eye Candy Creative Studio.
So what fun way are you going to use these toppers? Please let me know below of your great idea & see ya next month! xo Laura

More Free Spring Printables You'll Love!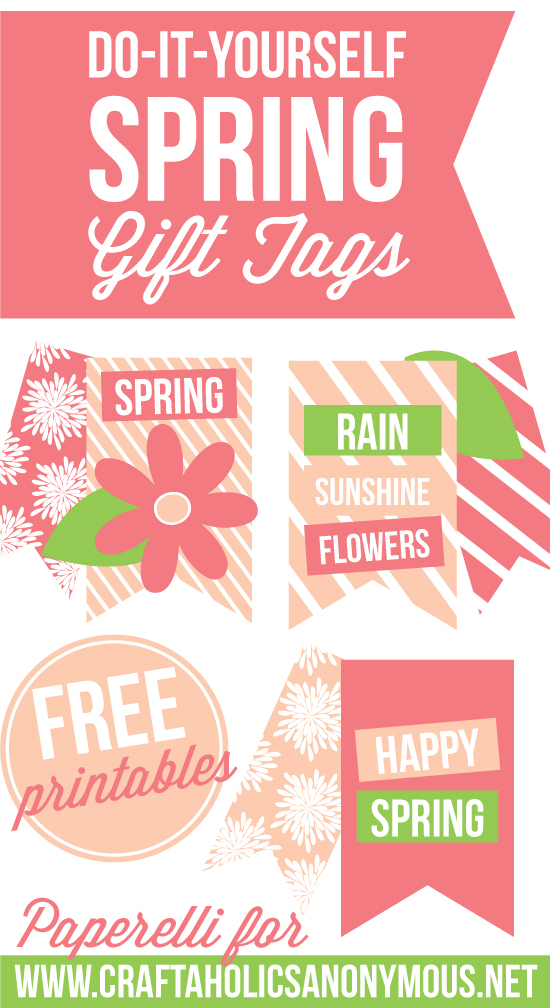 Free Printable Spring Gift Tags :: Add spring cheer to your gift!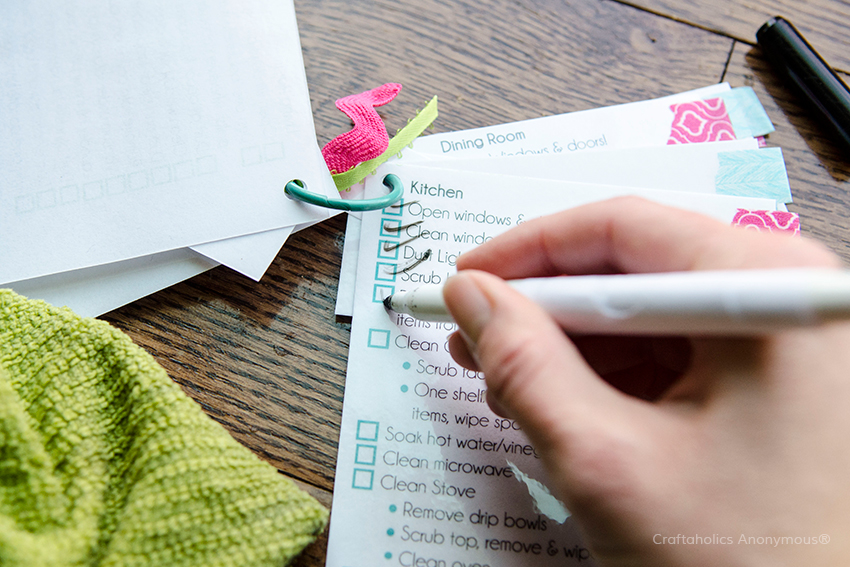 Spring Cleaning list :: Get that house CLEAN!!!