Hello guys! It's Aki from Minted Strawberry again sharing with you another DIY! I have been struggling to plan properly – I keep a planner but I end up using it just every now and then (it's why I prefer non-dated planners to dated ones). I realized though, that I may just be not motivated to use it as much because it looks so unorganized all the time from my scribbling – and that's why I decided to make some planner stickers to make it neater and more organized – this time I think I may actually be compelled to use it! Check out these colorful free planner stickers I made!
Free Planner Stickers Printable + SVG Cut File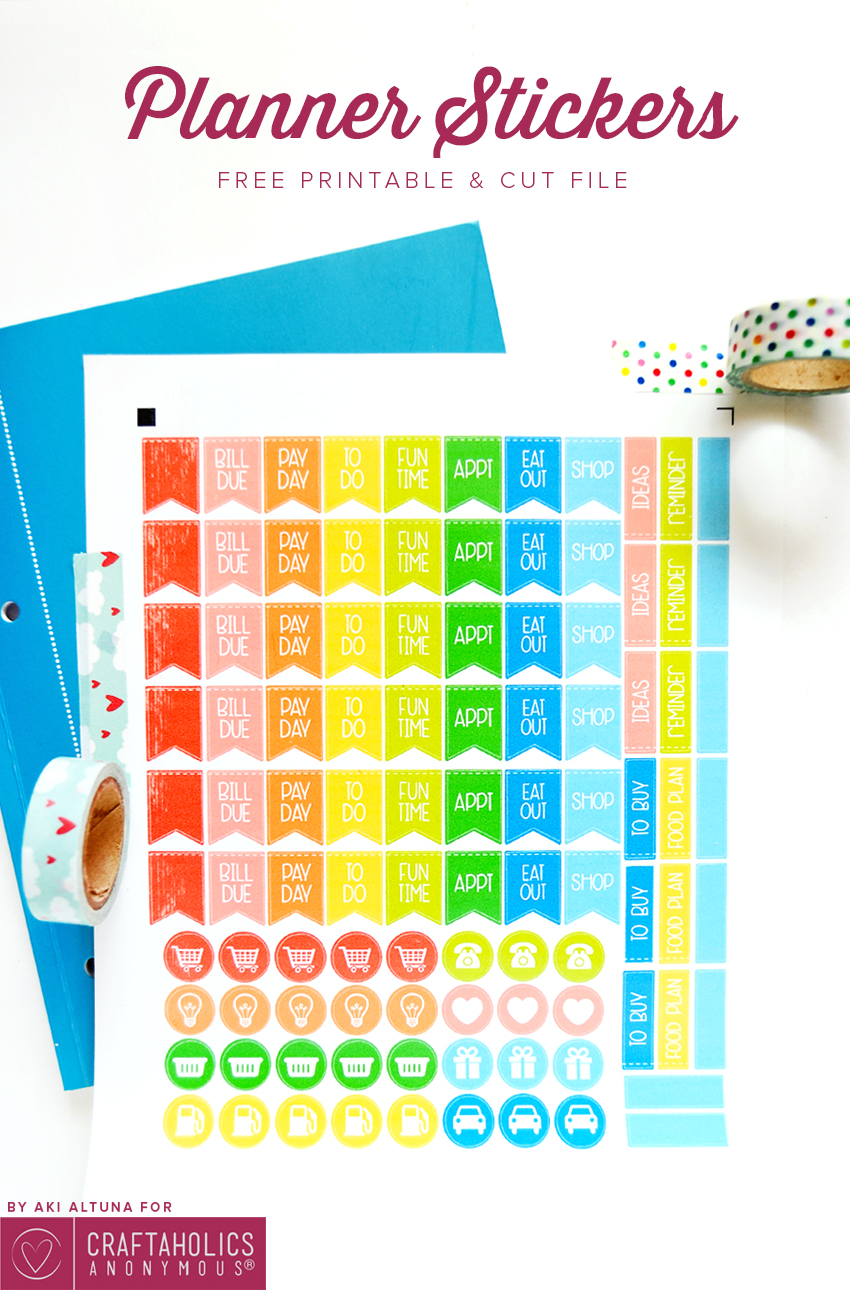 I made up a couple of different planner stickers to use – there are flags to track bill due dates, pay days, to do's among other things. I also added an 'Eat Out' flag so I can track when my husband and I eat out.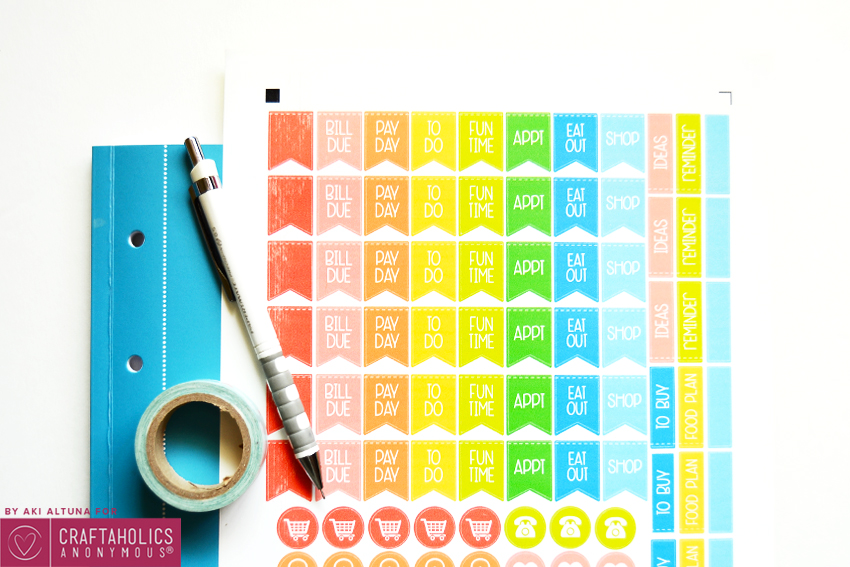 Apart from the flags, I also made some circular icon stickers – for grocery shopping, ideas, laundry, gas, trips, etc. These stickers are perfect so you don't have to write down things that you do frequently. Stickers are so much faster!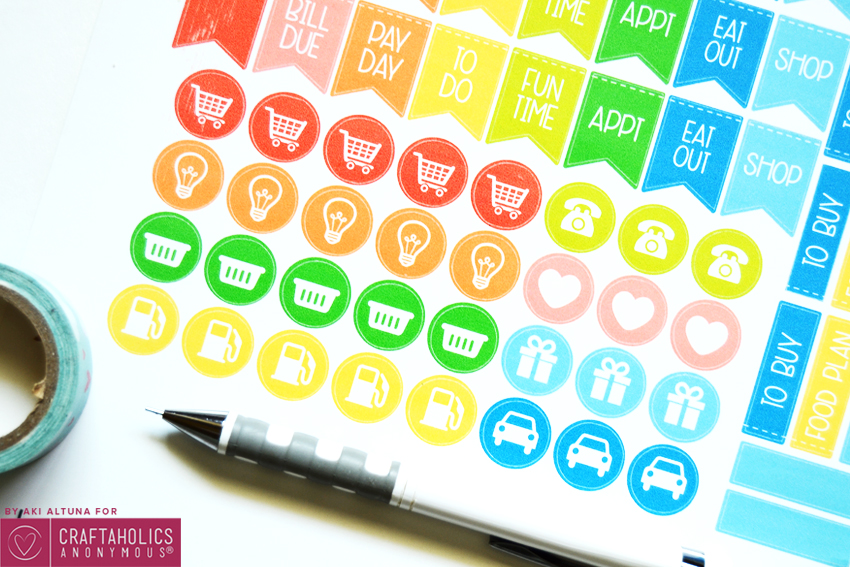 Finally, I added some rectangles planner stickers with other things such as reminders, food plans, to buy and blank ones to write on.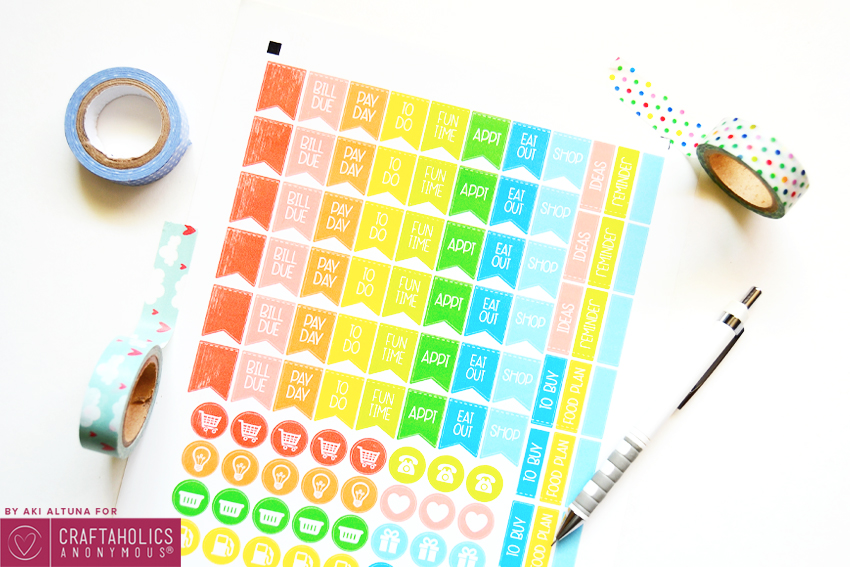 I used my Silhouette Portrait to cut my printed file, I resized mine to fit an A4 page and it's just perfect for my Michaels weekly planner. I added a bleed to the stickers in case the Silhouette doesn't cut them perfectly (it does most of the time, but I wanted them to be perfect!). I cut them with the Silhouette settings of Speed 5, Thickness 6 and Blade 3.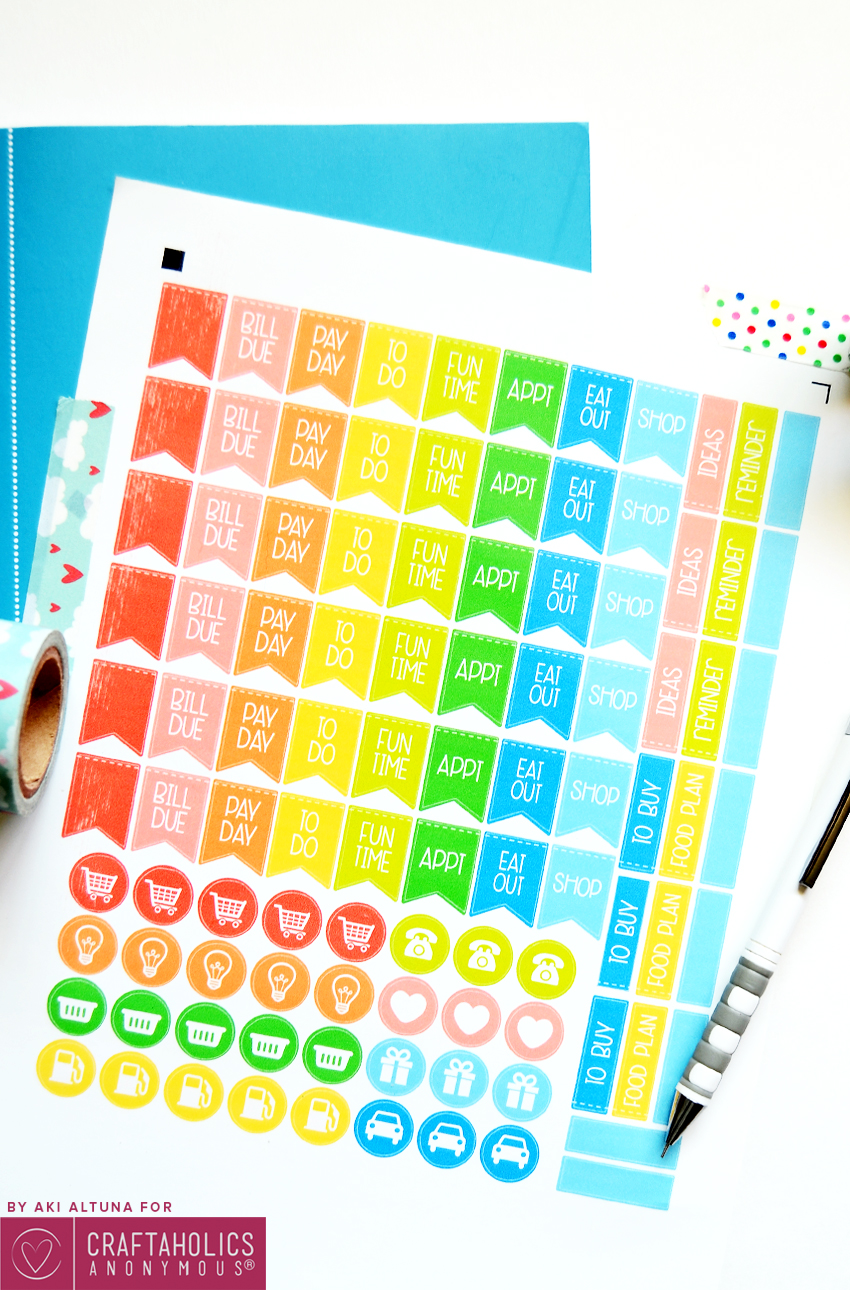 Free Planner Sticker Printables
Don't forget to download your free SVG cut file here! If you don't have a Silhouette, you can download the PDF print file here and cut the stickers using scissors or an x-acto knife.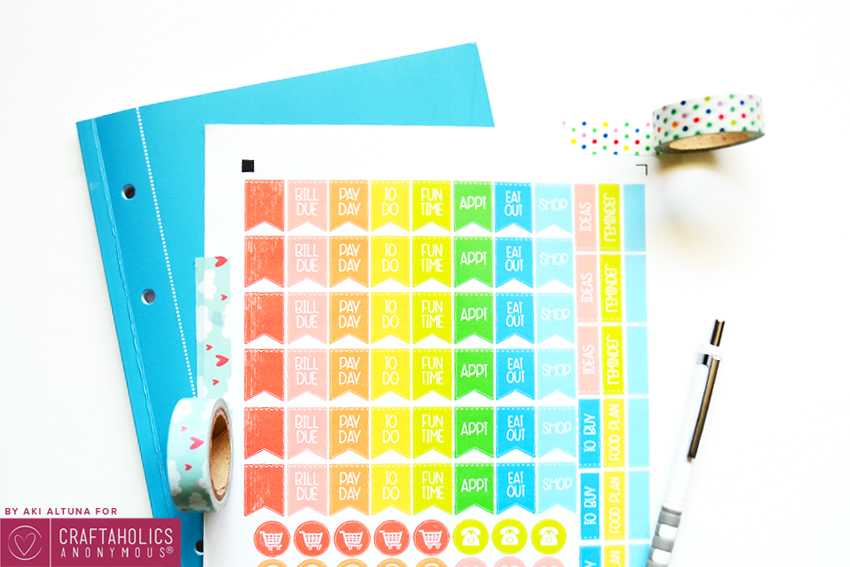 Hope you like these stickers and hopefully it motivates you like it motivates me – don't forget to visit my blog for more printables, crafts and DIYs – happy crafting, friends!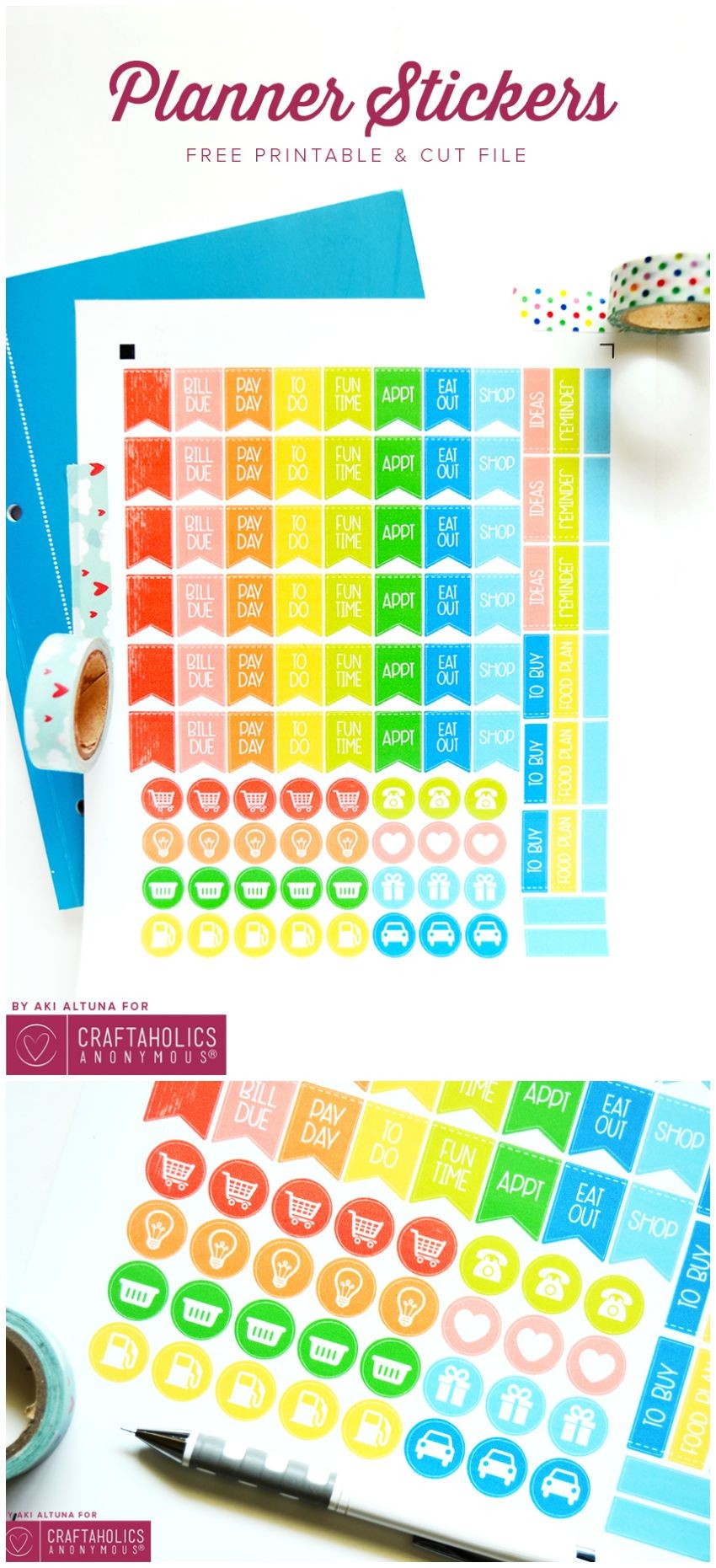 More Silhouette Crafts you'll Love!