This free fall printable from Katie, Creative Team, is a cute way to dress up your fall party! She has lots of great ideas for using them. Enjoy! – Linda
Free Fall Printable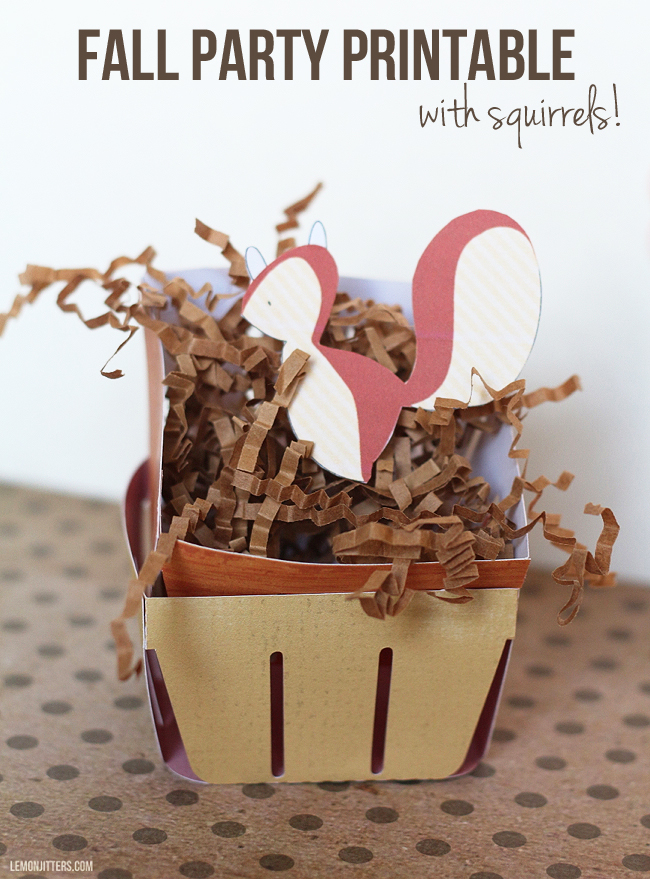 Fall is officially here! Unfortunately, the weather doesn't seem to realize that. Regardless, crafters/decorators everywhere are ushering in the new season with fun projects. It's like the crafter's version of a rain dance – maybe if we make lots of Fall projects, the leaves will turn and the air will cool? (See how I can come up with any excuse to craft?) In the spirit of Fall, I created these cute printable elements that can be used in so many ways. Let's check it out!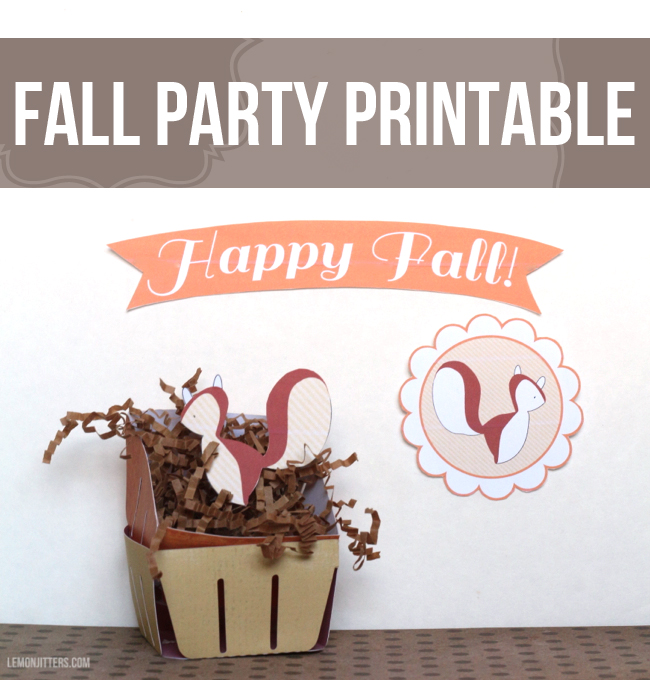 Download the free fall printable here.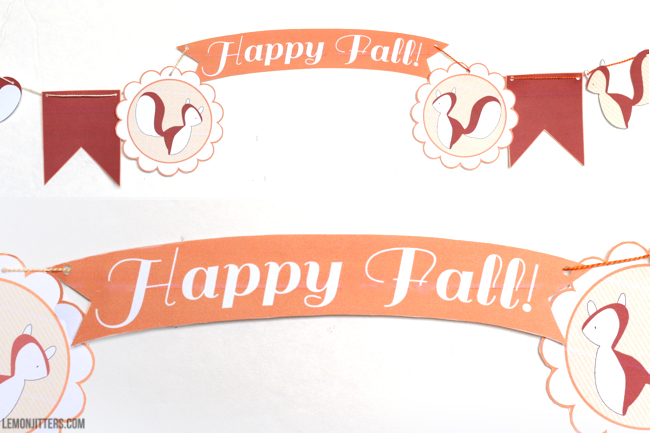 You can easily use these elements to create a mini banner. I am going to put this banner up on my office door! Also, my printer put a big ole' line right through my banner so you can ignore the color issues on the banner – that is just the printer.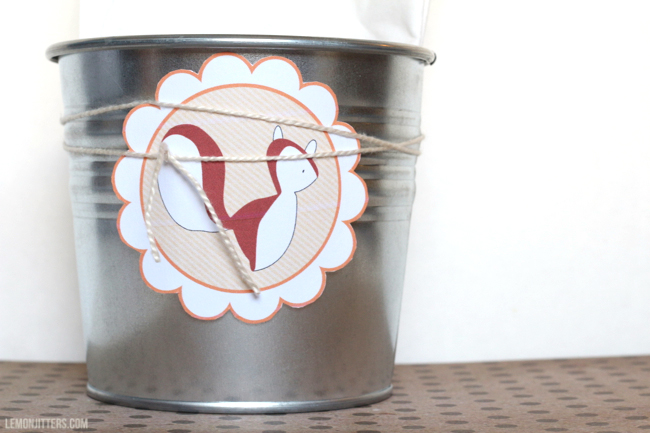 I used this sweet squirrel to dress up a tin full of napkins.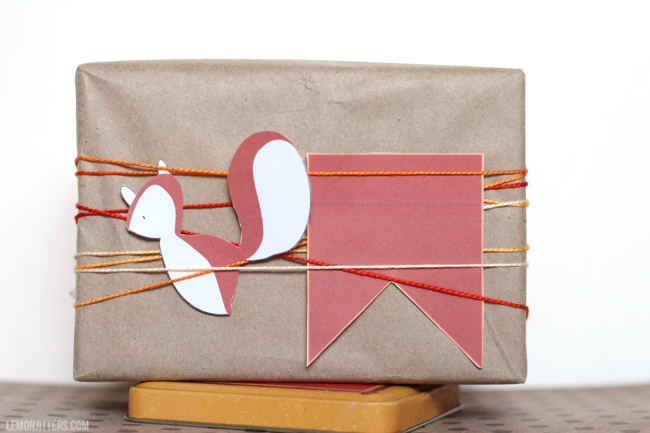 Here is one gift wrap idea – wrap a gift in layers of embroidery floss and then slip one of the banner flags and a squirrel through the floss. You don't even need tape!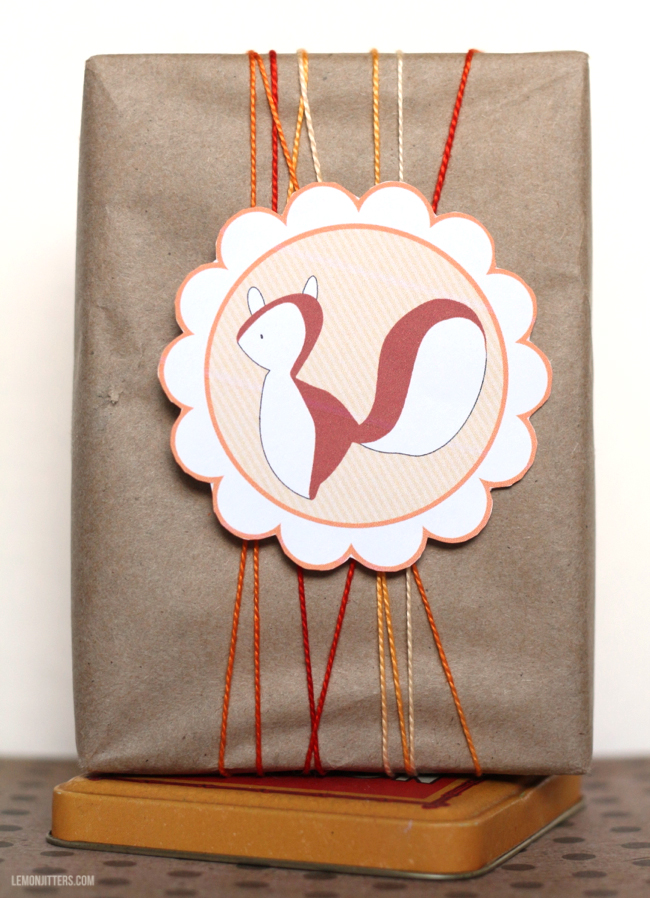 Second gift idea – wrap a gift in embroidery floss and then tape one of the squirrel badges on top.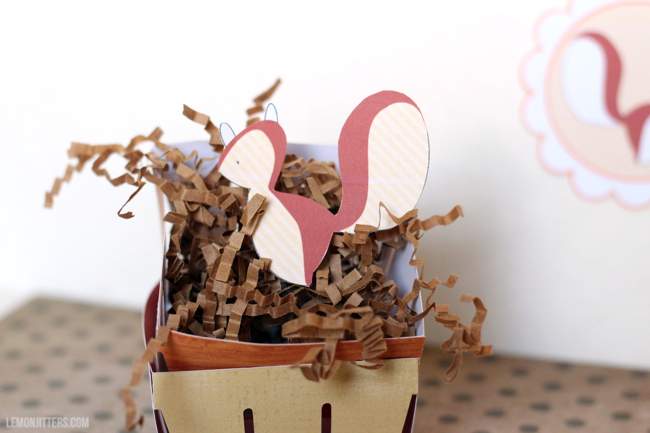 This little guy is my favorite – I love his stripes! What are some other ways you could use these elements?
Download the printable 8.5 x 11 page here.
Latest posts by Katie Wade (see all)