I love making head-things to wear for Halloween. I've recently toyed with the idea of making a top hat – and of course, I just had to try. I made a pattern on Photoshop and with a little bit of trial and remedying errors, I am sharing a Free Halloween Top Hat template and SVG cut file that you can use (or play around with) to easily make your own paper top hat. I used mine to make a felt top hat with a sturdy cardboard core, and I'll be showing you how I made (and decorated) mine!
Easy Halloween Top Hat Tutorial

Supplies: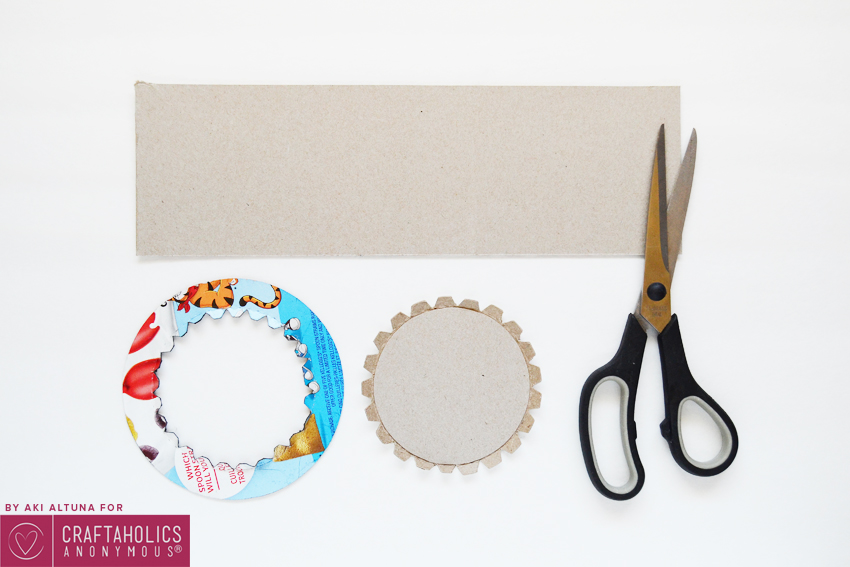 Print and cut your template on paper – then trace it onto cardboard and cut again. Cut a rectangle about 11.5″ long  x 3.5″ wide. Alternatively, you can cut the cardboard with your die-cutter.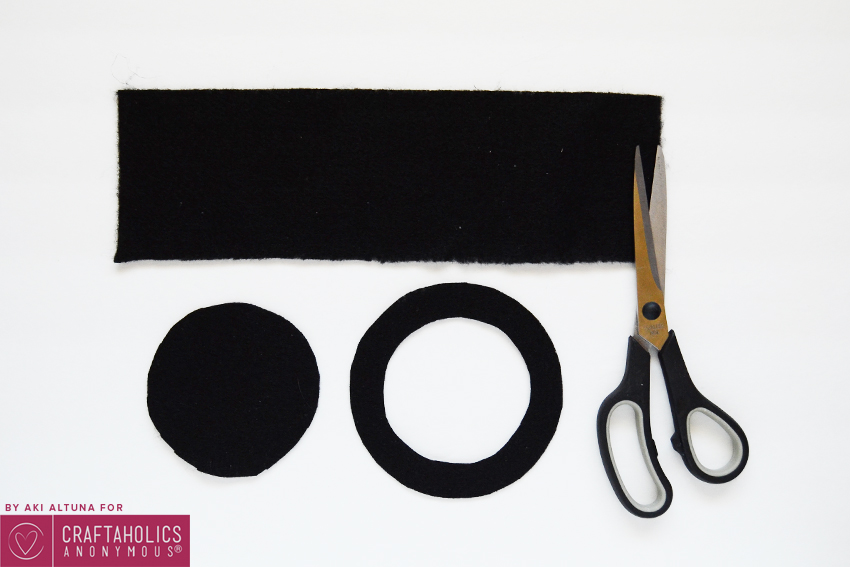 Use the cardboard cuts and make a similar pattern onto felt (but without the foldable tabs).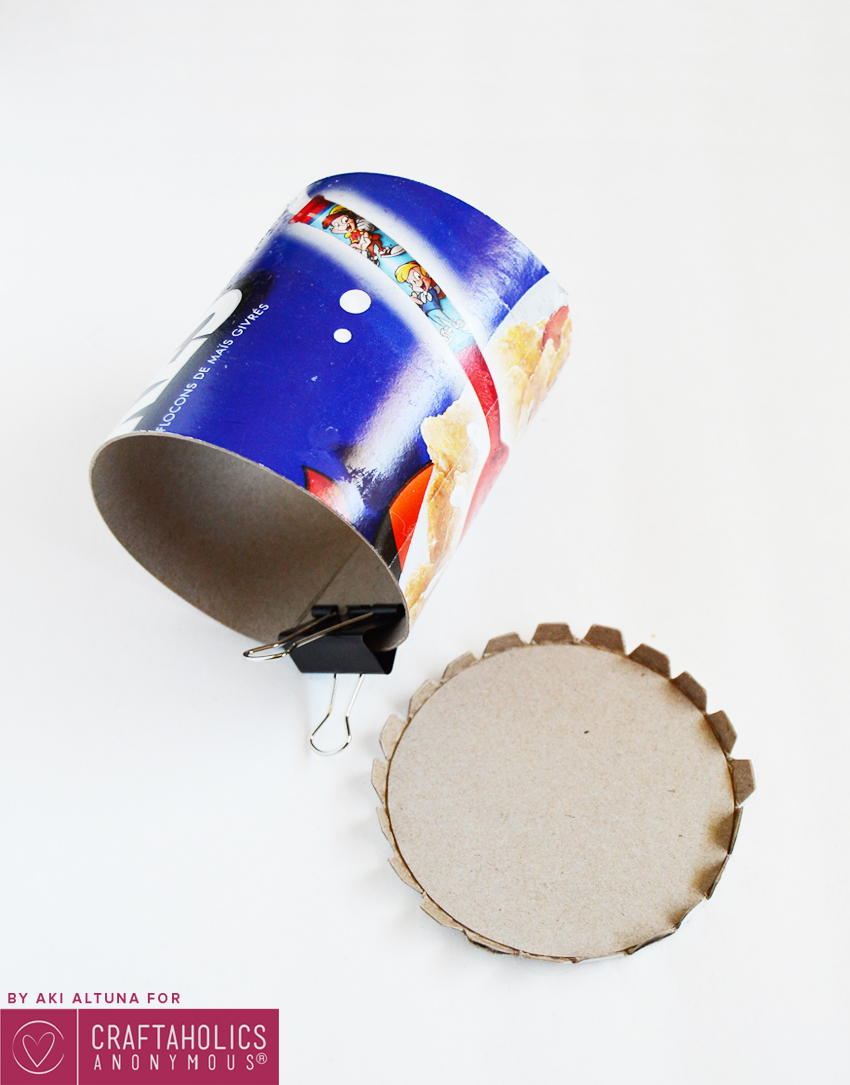 Fold up the tabs on the cardboard circles. Using the cardboard circles as a guide, roll up the large rectangle to a tube for the body of the hat. Mark the inside with a pencil and hot glue the edges together.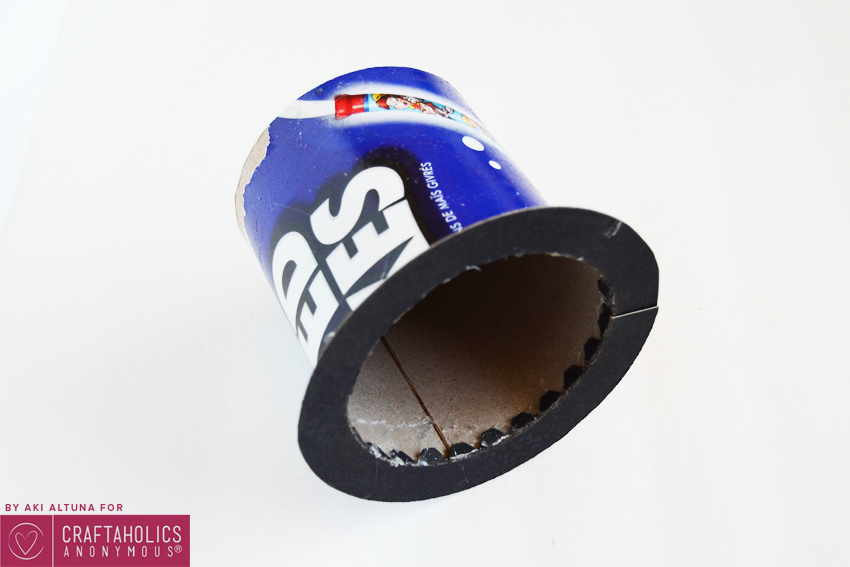 Using normal white glue, attach the foldable bits to the inside of the tube, forming a top hat. I incorrectly measured my base so I had to cut it off and reshape to fit right. If you're finding it difficult to attach the brim base, use hot glue in place of white glue to adhere the tabs.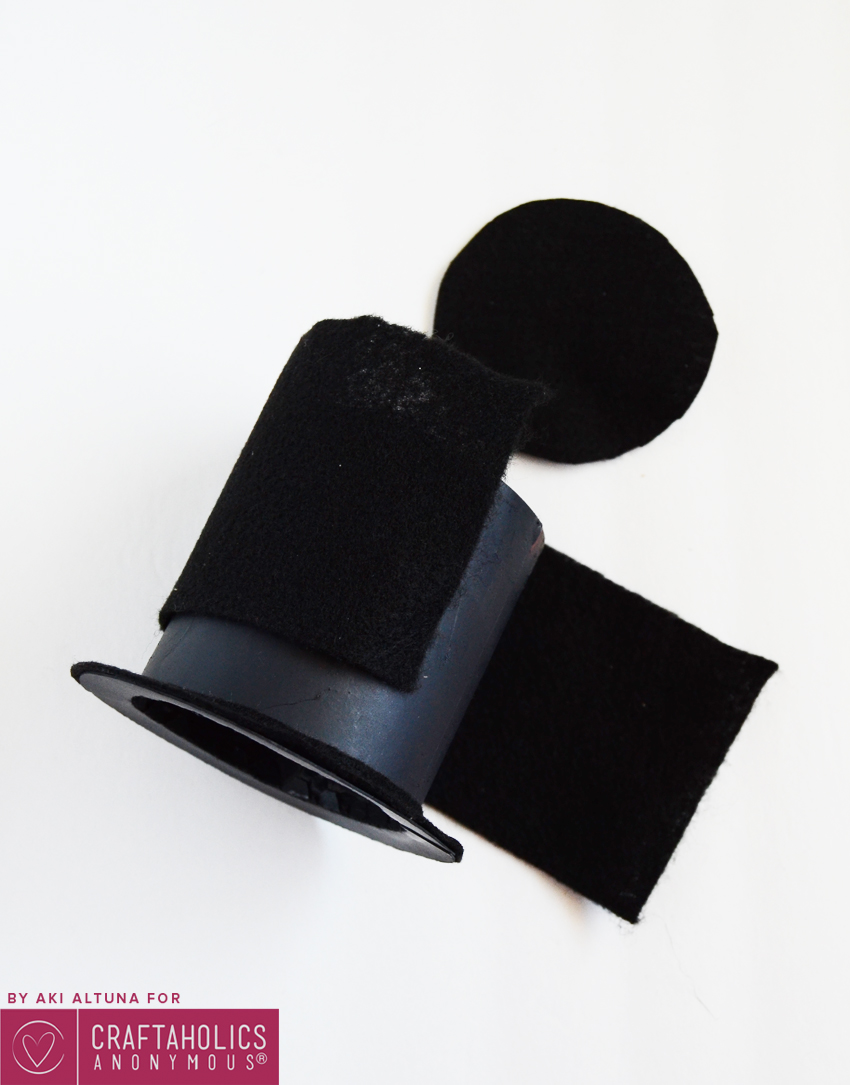 I spray painted the whole thing since I thought I wasn't going to cover the inside of the hat, but there is no need. Cover the hat with felt as shown, starting with the brim piece. Use lines of hot glue to adhere the felt onto the cardboard for a faster and more secure grip. Cut the excess bits of felt. For the bottom of the hat, trace and a cut a circle the size of the brim, and adhere. Again, cut the excess bits of felt.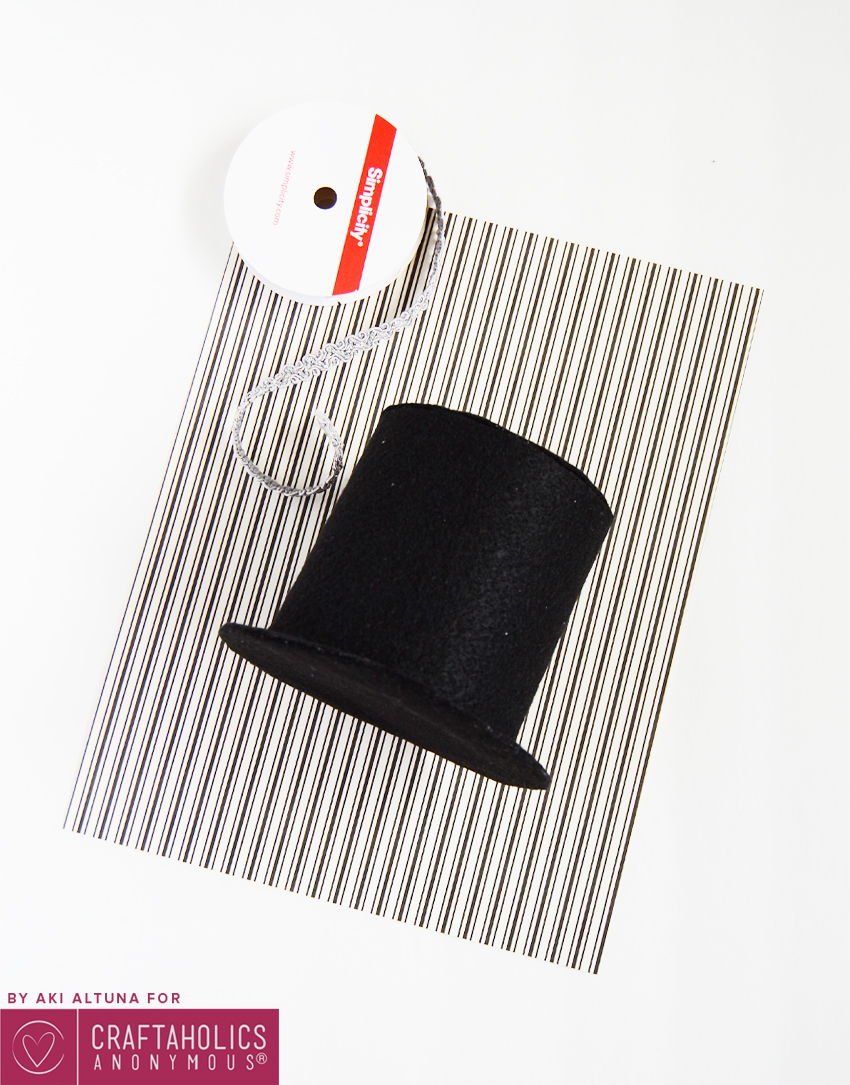 Now you have your felt top hat! It's time to decorate. Gather up some embellishments. I used mostly paper to embellish my top hat, but you can use anything from feathers, silk flowers, buttons and what-have-yous.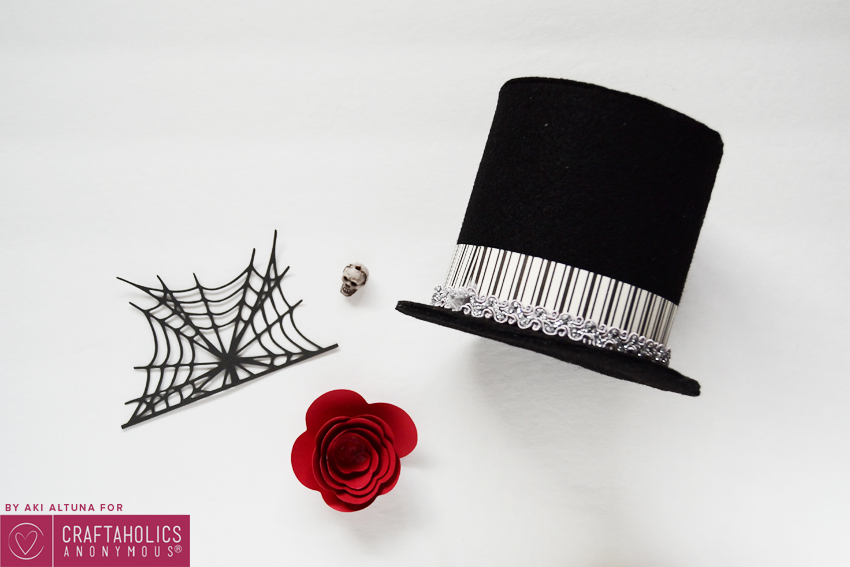 Adhere the paper trim first with a hot glue gun. Next, adhere a decorative border such as this metallic trim I used using dabs of hot glue every few centimeters for a clean look. With a Silhouette machine, cut up a rolled flower and a spiderweb. I cut my spiderweb about halfway.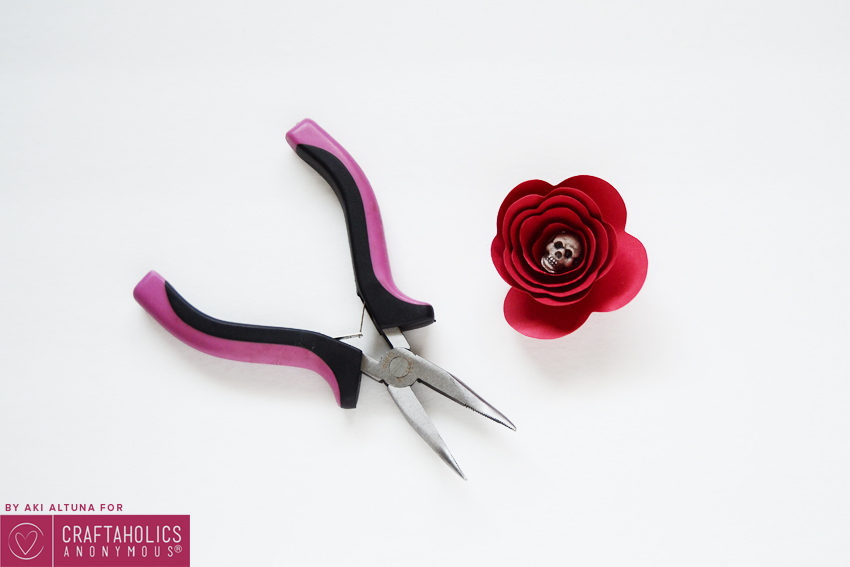 Attach a plastic skull bead in the center to give it a Halloween treatment. Tip: Use some curved nose pliers to easily guide your center inside the flower!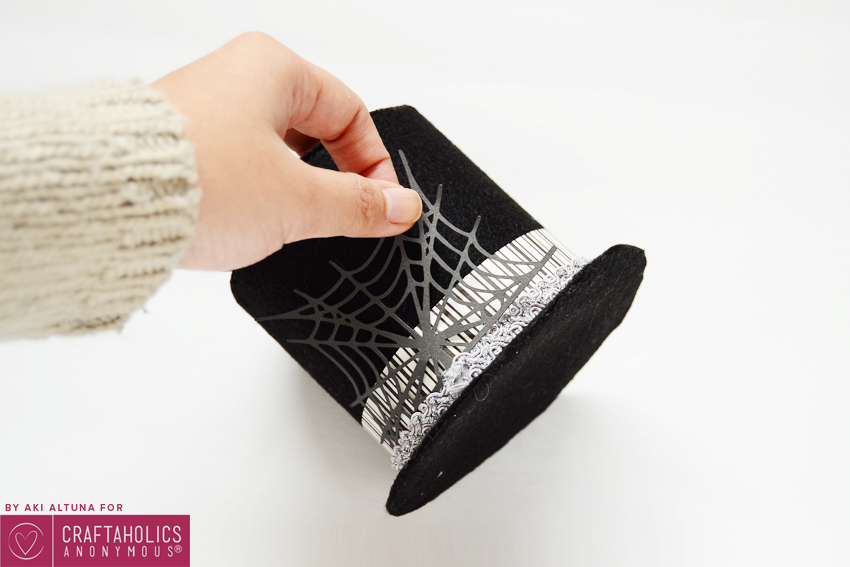 Attach the other embellishments, starting with the spiderweb. I only glued the center down, as well as the tips of the bottom rectangle. Tuck it in the metallic trim as shown.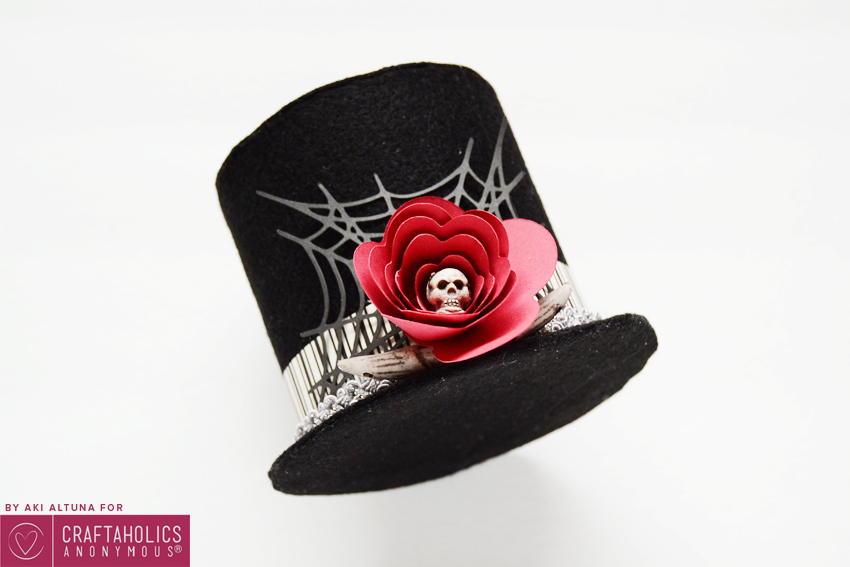 Attach the flower on the center of the spiderweb. For some last minute details, I added some plastic bone-looking teeth on each side of the flower. Kind of gives it a Dr. Facilier (from Princess and the Frog) look doesn't it?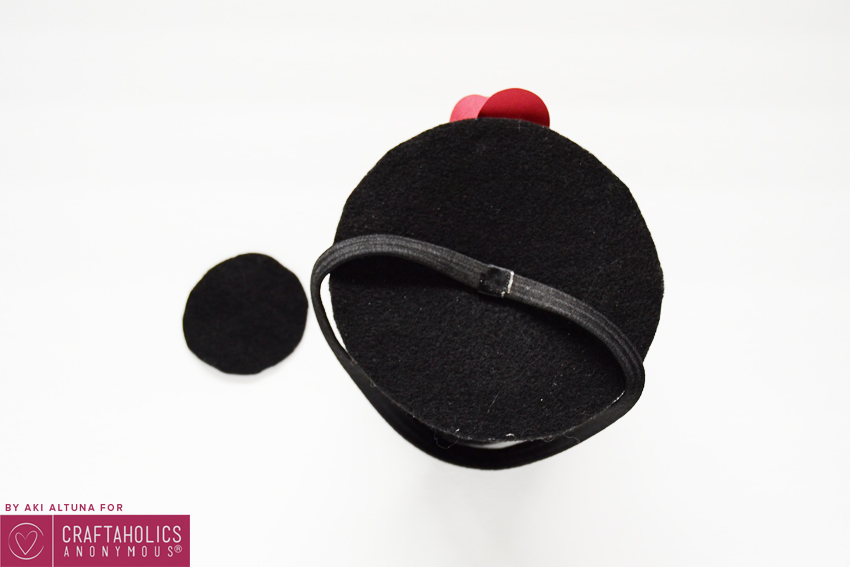 Lastly, attach your headband elastic with some hot glue, and cover it with a circle of felt. And you are done!
When I started with this, I really didn't have a vision as to how I wanted it to turn out. But I absolutely love it! And while costumes are popular mostly around Halloween, you can appropriate this top hat for other occasions as well – decorate them with feathers and acorns for Thanksgiving, with sparkles, trim and reindeer antlers for Christmas, and even green for St. Patrick's Day!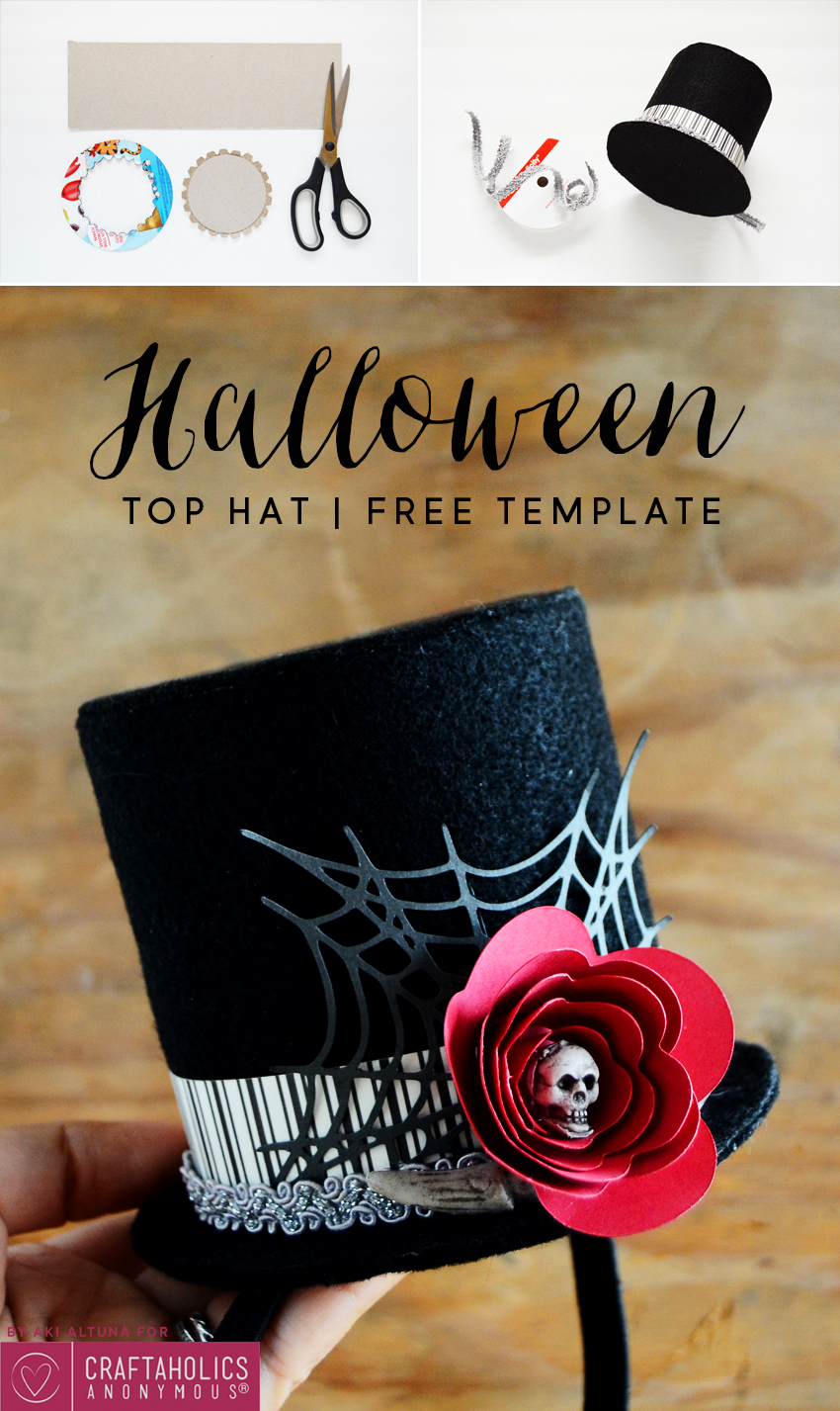 Check out more tutorials like this and other craft inspiration on my blog! Happy crafting, friends!
More Halloween Craft Tutorials you'll love!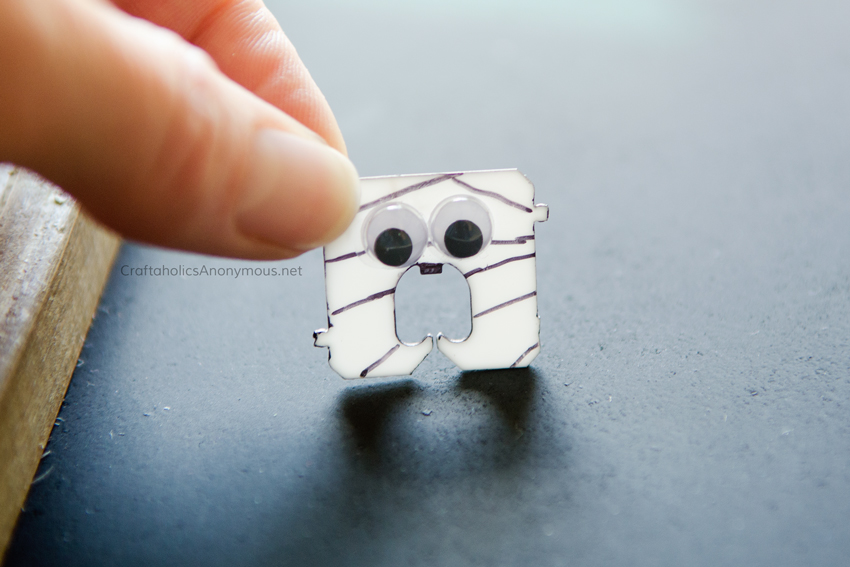 Spooky Halloween Bread Tags :: Add some fun to your daily bread!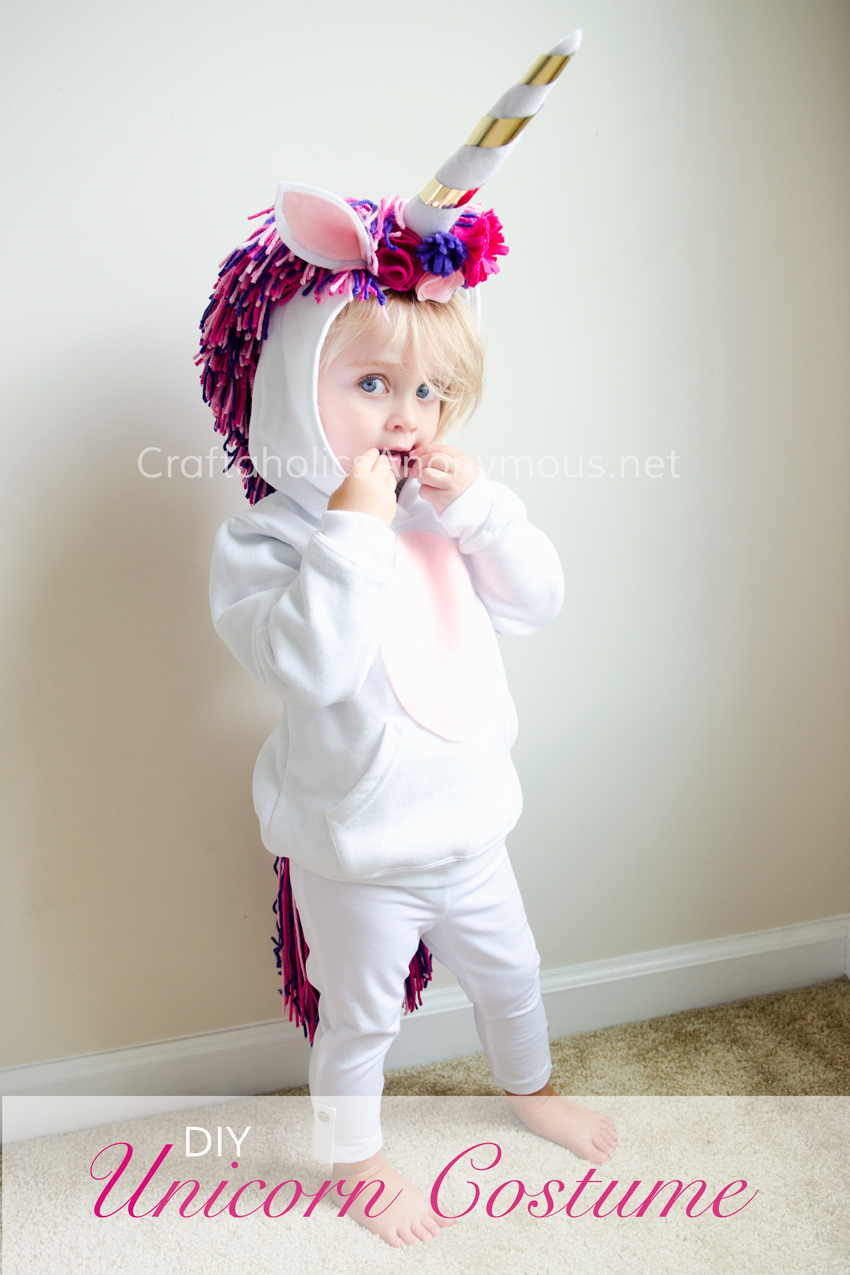 DIY Kids Unicorn Costume :: Easy No-Sew unicorn costume tutorial!