Headed to college? Want to accessorize and decorate your dorm on a budget? Here's some fun dorm decor ideas from Jenn on our awesome Creative Team! Enjoy! -Linda
Dorm Decor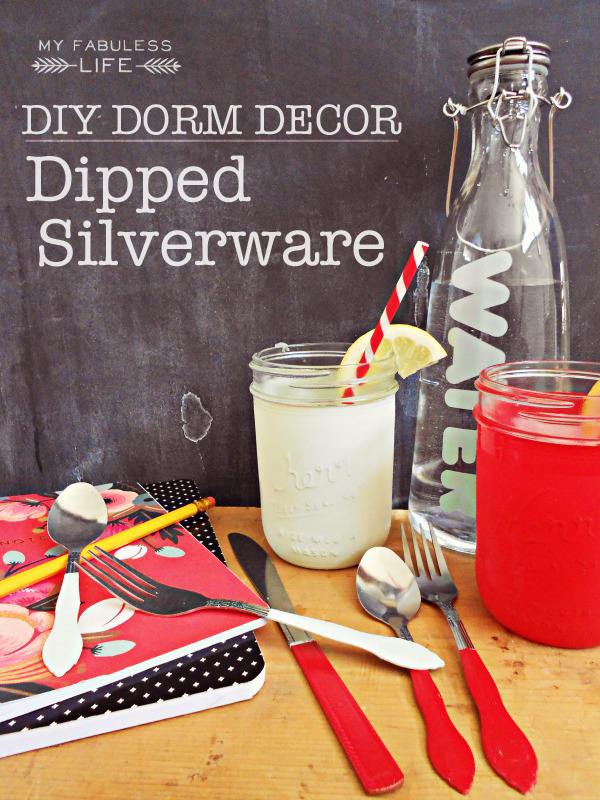 I think back to school time is one of my FAVORITE times of year!  And while my heart skips a beat for new school supplies, I get totally nostalgic every time I walk down the store aisles filled with all things dorm decor!  I remember being SO excited to go to college and have my own little space to do WHATEVER I wanted.
Then…I quickly realized how much it can all cost.  That was longer ago than I'd like to admit and I can't believe how expensive it can be now to personalize your space!  But, in my world, a budget doesn't mean boring or blah!  Today I'm going to show you how to jazz up a new college kitchen for around $15 with some super easy, adorable DIY dipped silverware and mason jar glasses.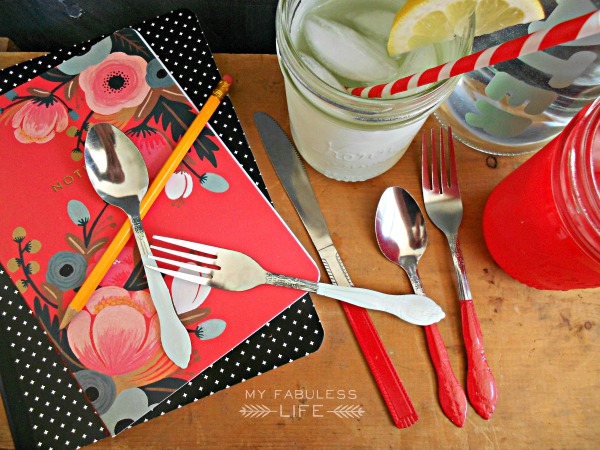 I found my silverware at Walmart, in packs of 4 for $0.94 a package!  You can find some that are a little more heavy-duty for $2.00 for a package of 4.  An entire case of  12 Mason jars is around $10.00. BONUS: since it's canning season, you can find sales and coupons EVERYWHERE. You'll also need spray paint in the color(s) of your choice and a can of clear coat spray paint or polyurethane (if you're using light colored paint, use WATER-based poly since oil-based will yellow).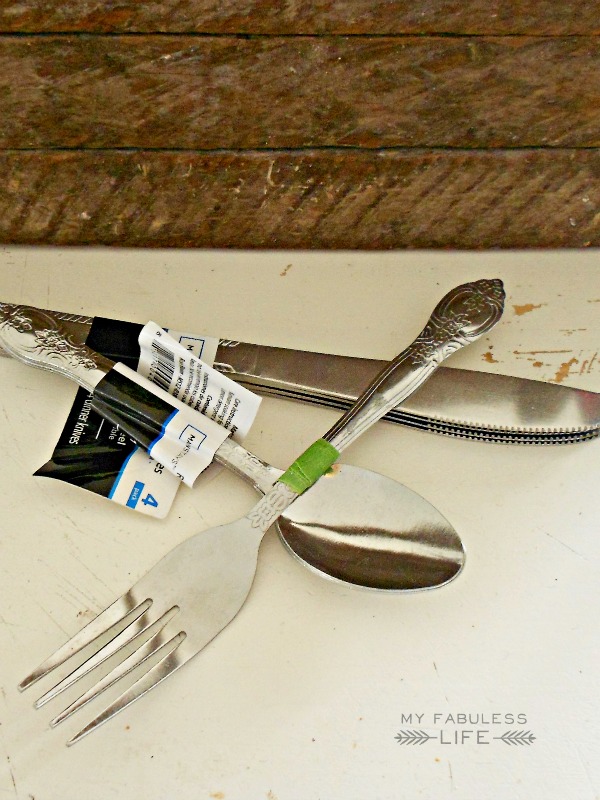 Since you'll be spray painting these, which is not food safe, tape off the silverware far enough up that it won't be touching food or your mouth.  Tape off the rims of the Mason jars for the same reason.
To paint the silverware, I just held it out in front of me, with my hand over the fork/spoon/knife part, and painted, then stood it up in a jar of beans to dry.  For the Mason jar, just turn it upside down and paint.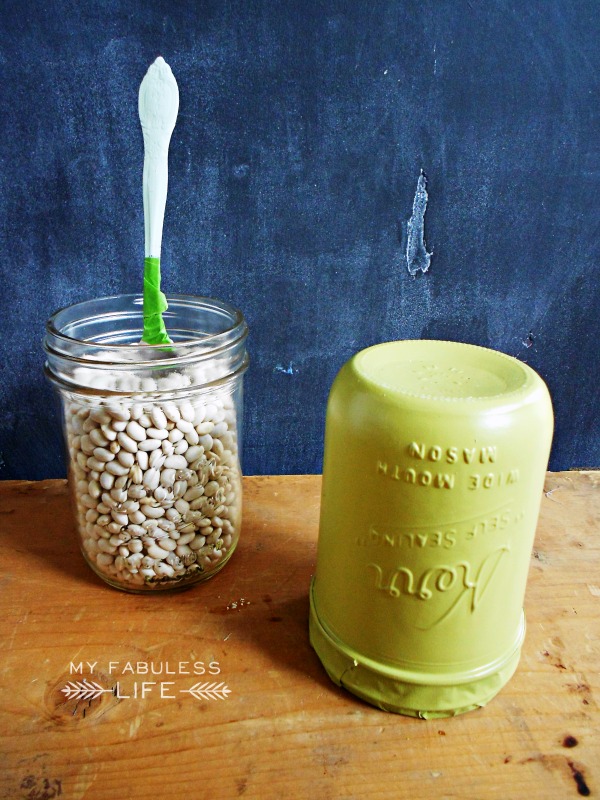 To seal the paint so that it won't come off when washed, cover with a coat of clear spray paint or polyurethane.  You can find a tutorial for applying the polyurethane to the utensils here.
 NOTE: To cure the paint, after it's completely air-dried (at least 24 hours) you can run them through a cycle in the dishwasher with a heated dry. Make sure nothing is touching them through that first cycle, or the paint can scratch off.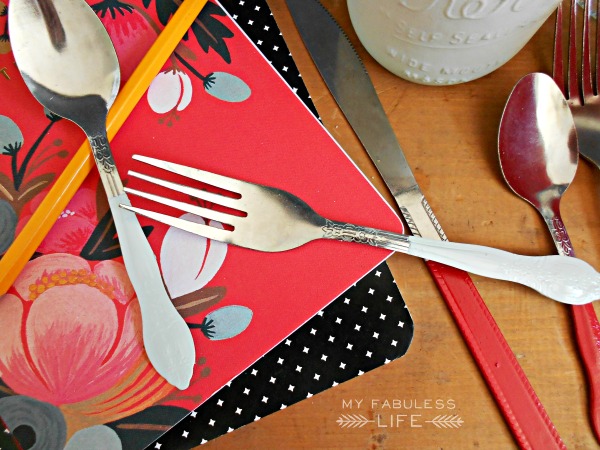 Let them dry and pull the tape off.  DONE!  Pretty dorm dishes that are totally unique and didn't cost a fortune!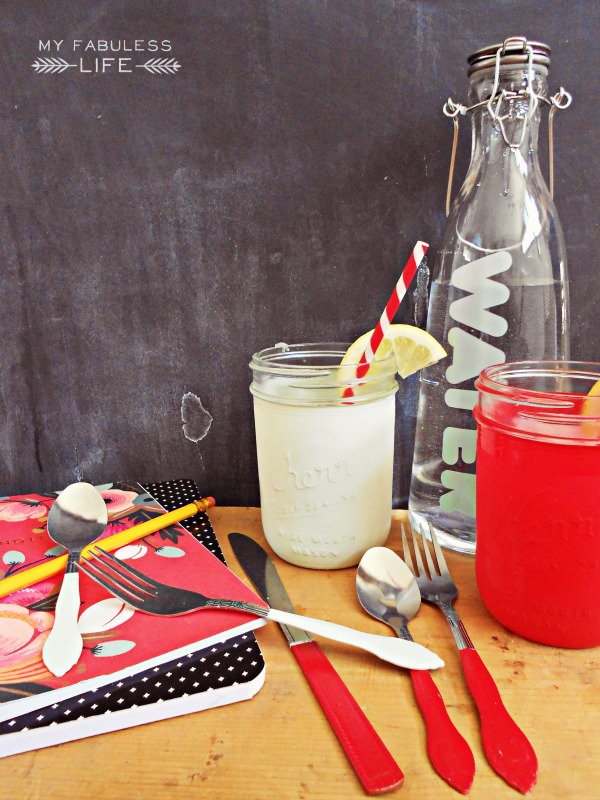 What are some cheap ways you've decorated a dorm or apartment?
Follow Craftaholics Anonymous® on Bloglovin for new crafts and on Pinterest for crafting inspiration from around the web!
Latest posts by Jenn Menteer (see all)