DIY Yarn Art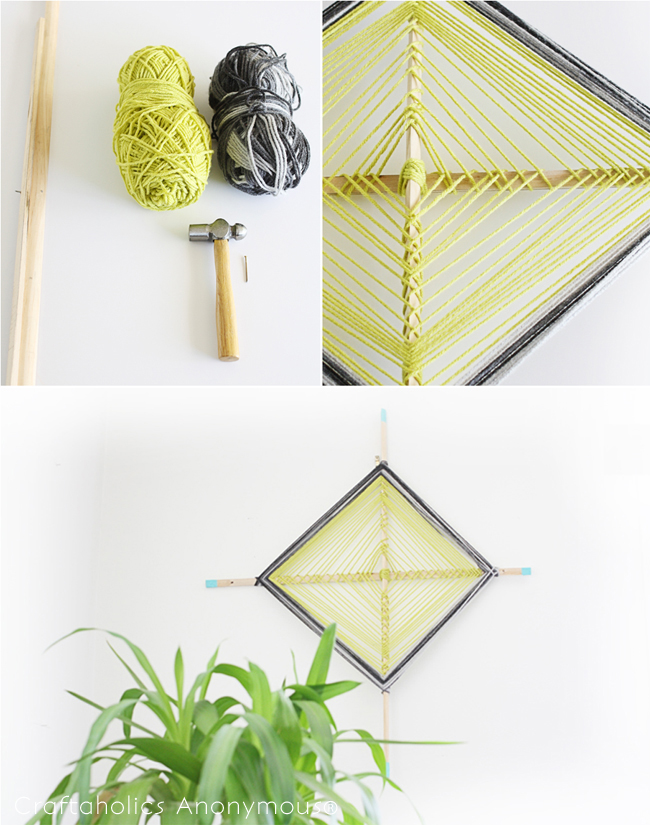 Yarn projects are a big trend right now! It's also a really inexpensive and easy way to add color, texture and art to your walls! This Yarn Art is a super simple DIY that you and your kids can do together to create a fun piece for your home.
DIY Yarn Art
Materials
Two Dowels
Yarn (in any color)
Hammer
Nails
Scissors
Tape
Directions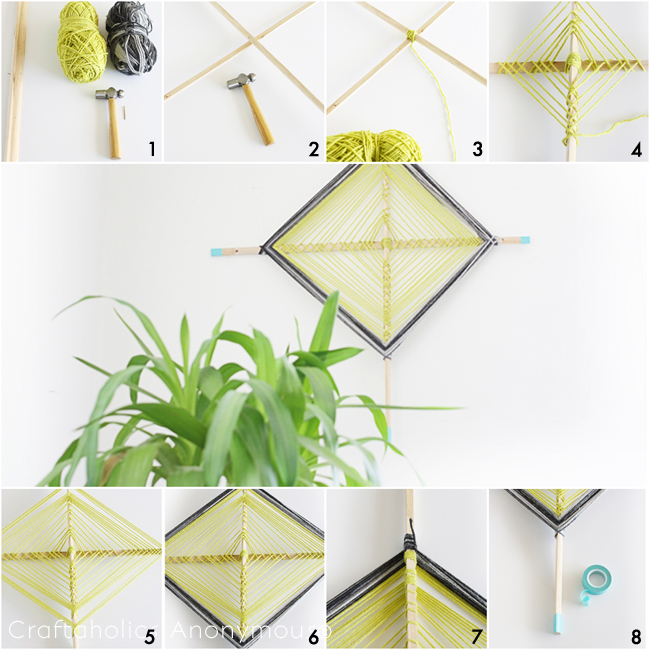 1. Gather your materials
2. Criss-cross your two dowels and secure with nail
3.  Begin by wrapping yarn in the center around all four dowels
4. Work your way outward by looping around each dowel in a circular direction
5. Continue until you see a pattern you are pleased with
6. Introduce another color if you prefer
7. Secure previous and new yarn by simply tying a knot on the back and cutting excess yarn (you can also tape to the back of the dowel to secure it)
8. Optional: You can give your dowels a "dipped" look by wrapping colorful washi tape on the ends to add an extra pop of color!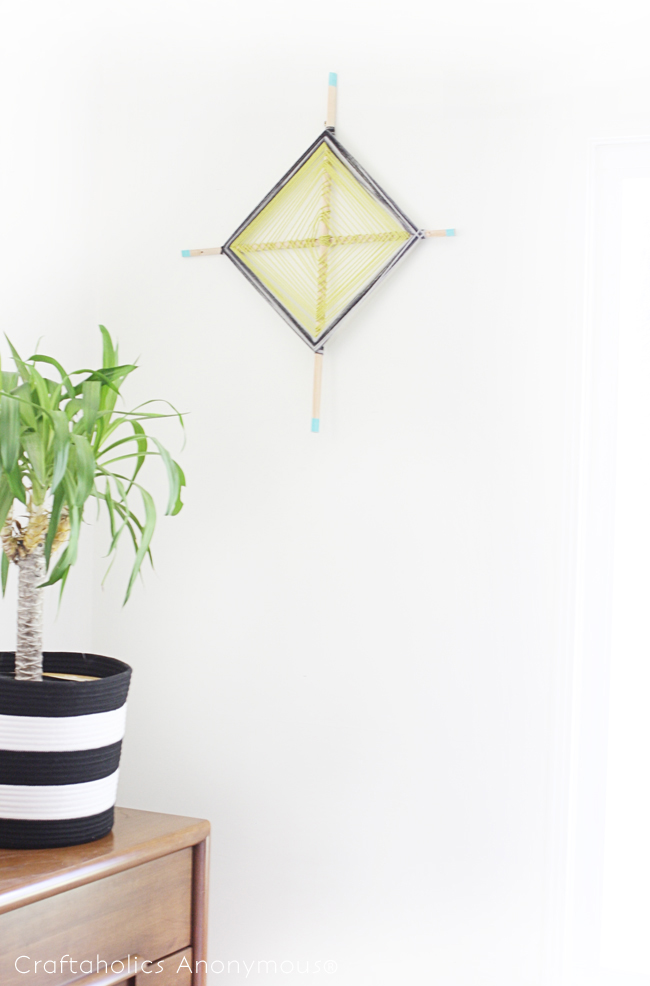 This DIY is very kid friendly and would make a great project for a family craft night! Don't you think it would look great in almost any room?! Happy crafting!
XOXO, Lidy
Join us on Pinterest for tons of crafting inspiration!

Hello Lidy is a husband and wife team that focuses on creating and cultivating unique spaces that integrate original handmade designs and vintage pieces, while keeping up on current trends and designs.