Hello! It's Ginger from GingerSnapCrafts.com. I am so happy to be a part of the Craftaholics Anonymous® Creative Team this year! I love stopping by each month to say hello & share my latest projects & ideas with you. Today I'd love to show you how I made this DIY Shelf & Coat Rack for our back entry with just a few supplies. So let's get started.
DIY Shelf and Coat Rack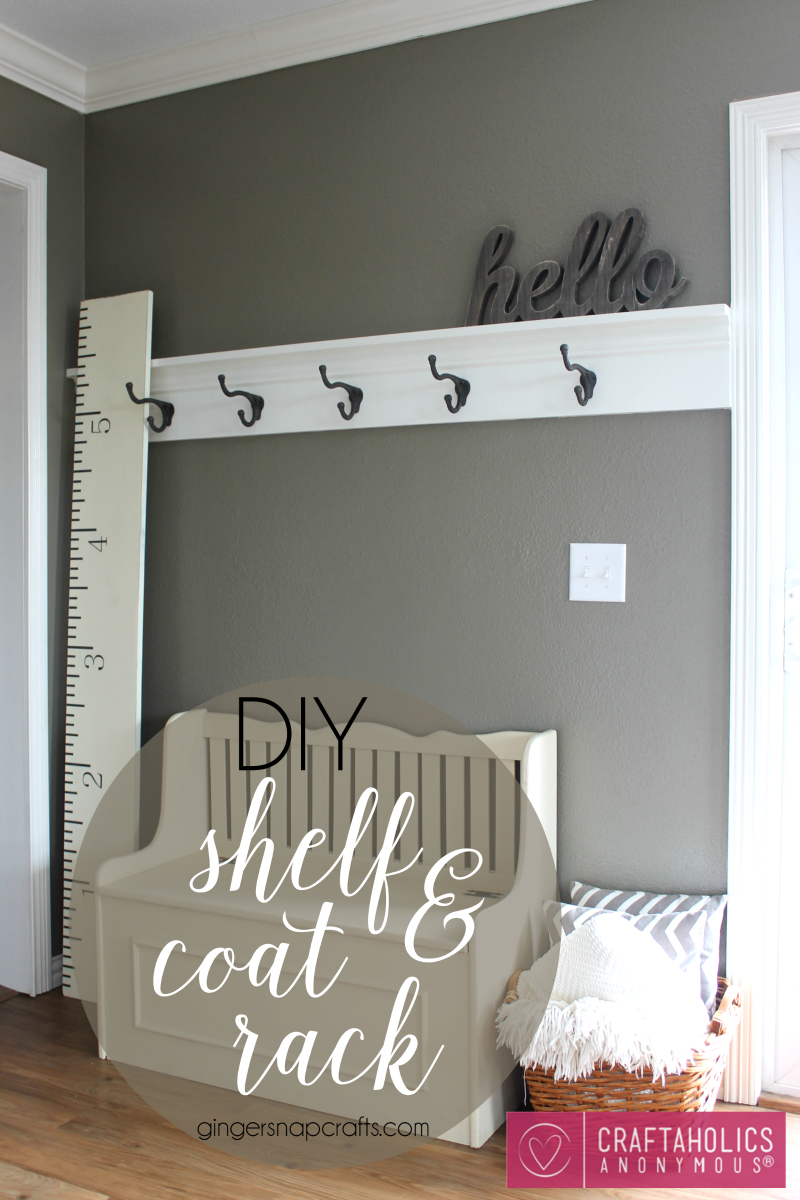 I love having a mini mudroom at each entrance inside our house. I have a total of 3 of those now. :) I have 5 kiddos, & they have tons of stuff! By each door I have hooks, a storage bench & a basket or two to collect all of their belongings in. It works much better than the floor! haha! In the past year we added an extra living space off the kitchen in the back of our house. We have a huge patio door that leads to our deck in that room. Here's the before picture. I needed to add a spot right here to collect all their gear. Especially in the winter when they come in & out from the snow. This will be the perfect spot to hang all their coats, hats & scarfs.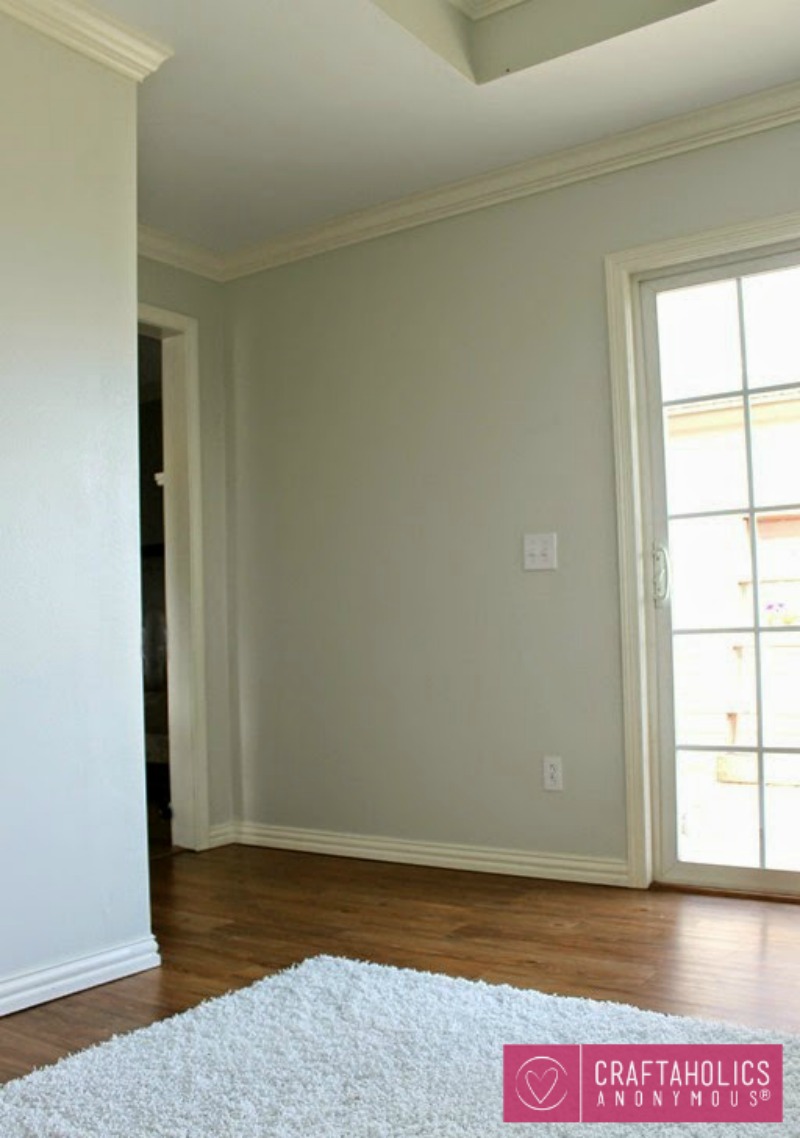 You'll need a few supplies:
1×8 board
1×2 board
base trim
table saw
wood glue
wood screws
hooks
white caulk
paint & roller brush
blue painter's tape
leveler
tape measure
sander & sandpaper
clamps
stud finder
wood filler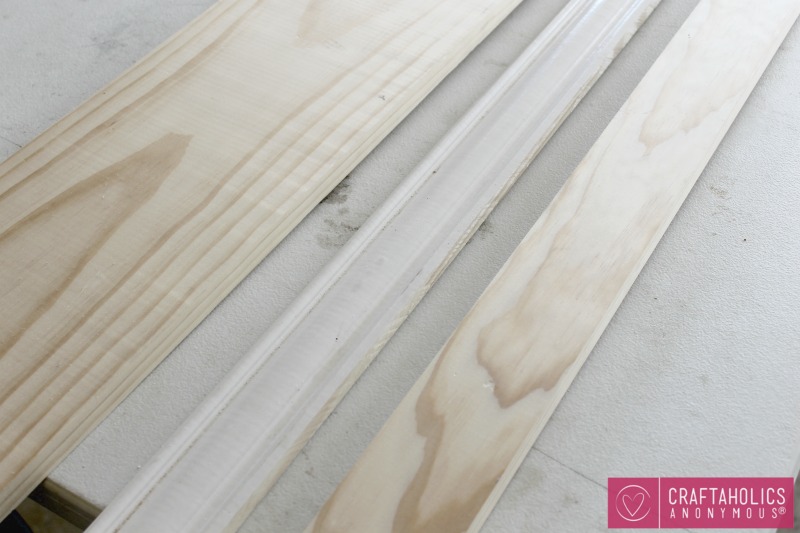 I made my shelf/coat rack just the right size to span the whole opening. I wanted it to look like it was made to go there. ;) Your's might be bigger or smaller. So first, cut the boards to fit your space. Sand. Next, screw the 1×4 to the top edge of your 1×8 with wood screws.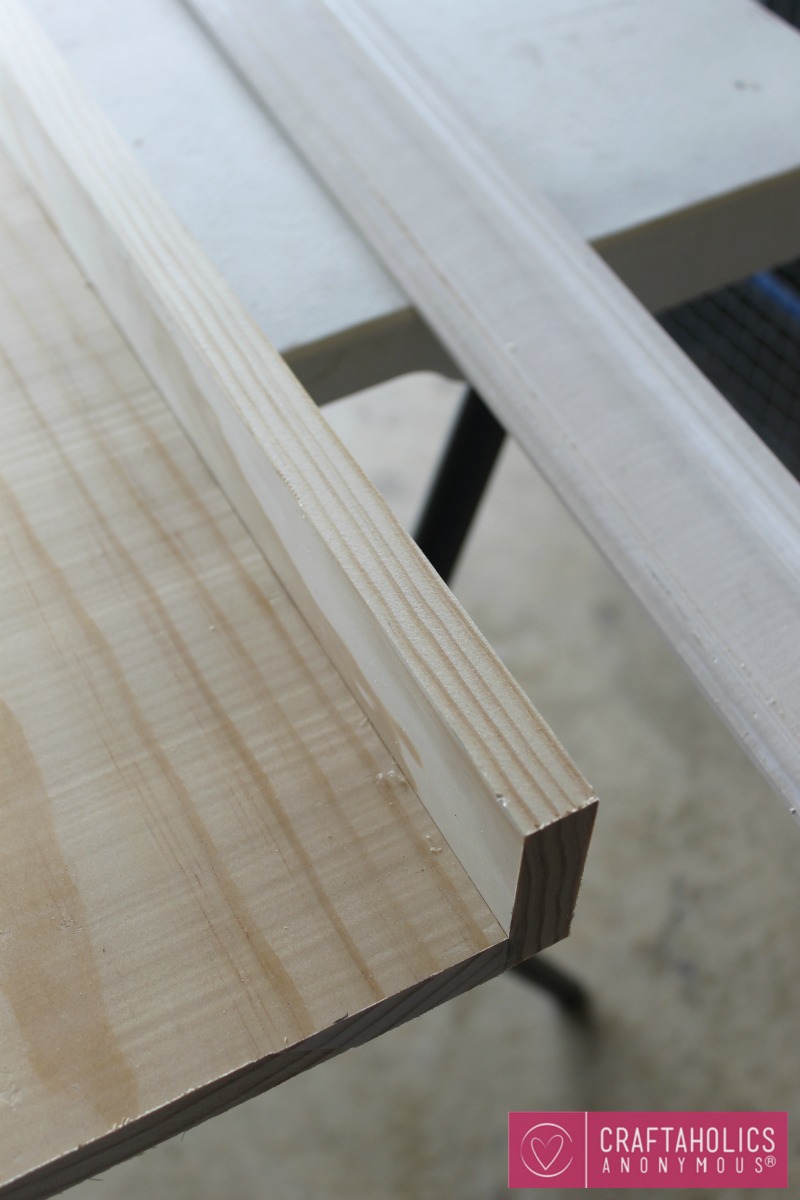 Then using wood glue attach the base trim underneath your 1×2 shelf.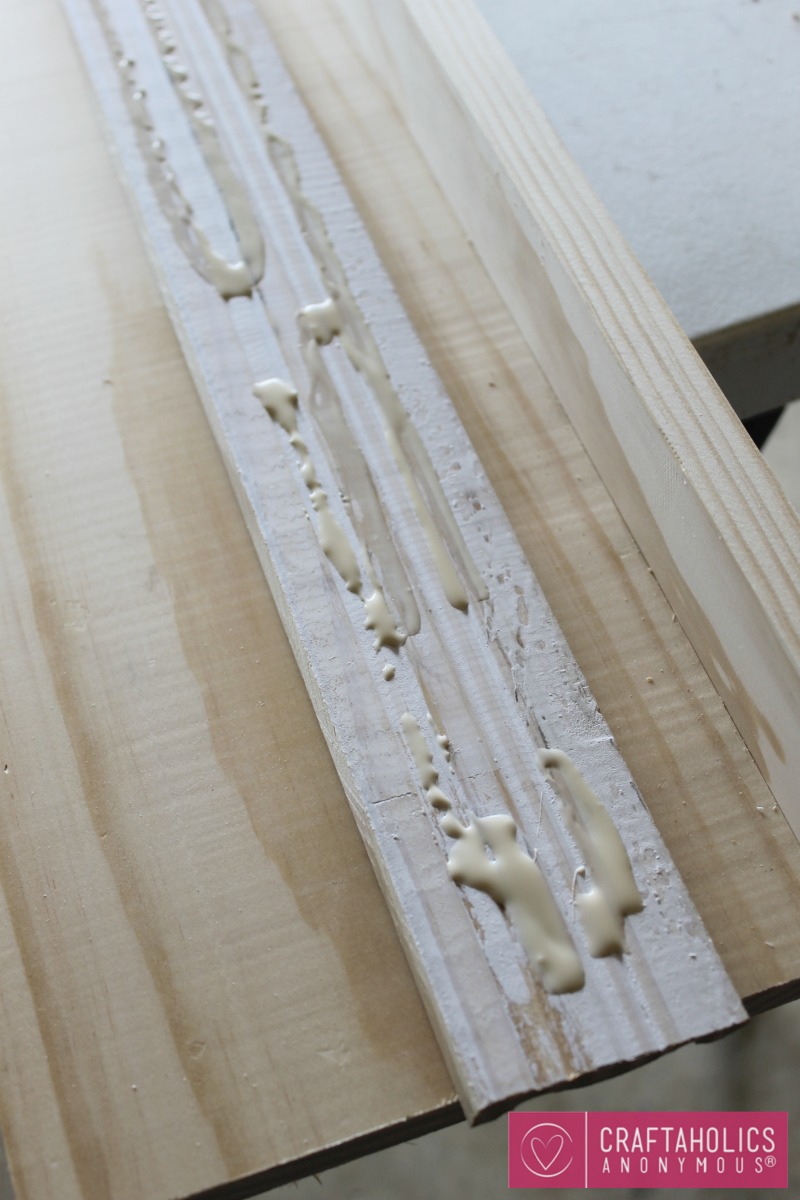 Clamp & let dry. We waited over 24 hours. (In this picture you can see how we screwed in the top board.)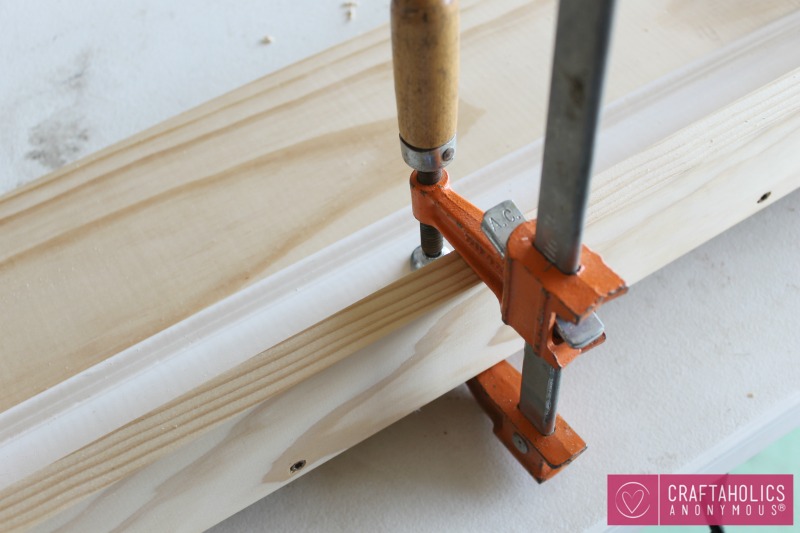 The next step is a two person job. Find your studs & using a level screw your shelf into the wall studs with heavy duty wood screws. This shelf is not coming down anytime soon, & it will be able to hold a ton of stuff.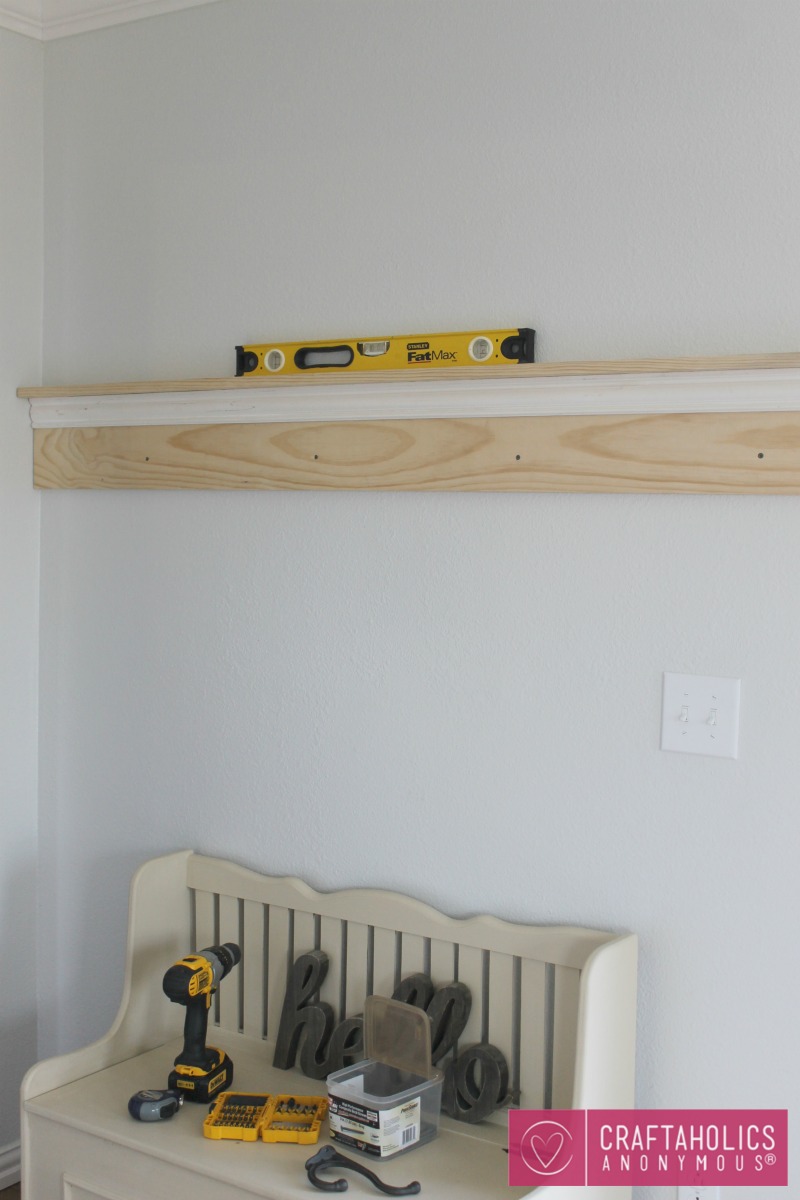 The next step is my favorite! I love caulking. Strange, I know! haha! Buuuut it makes all the difference. It really gives your shelf that built in look. So I had fun caulking all the edges & cracks. Make sure you caulk along the wall on both sides & caulk anywhere two pieces of wood meet. Caulk everything! Let dry.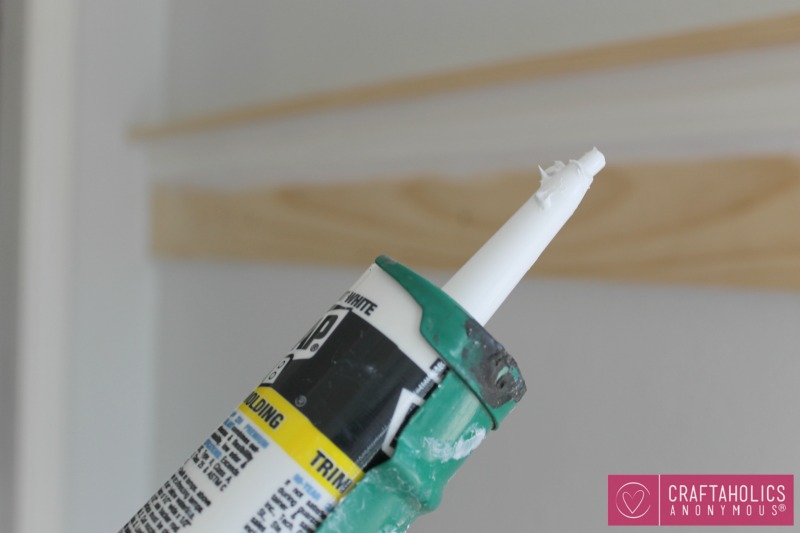 Before you paint your shelf fill the spots where the screws are with wood filler. Let dry & then sand smooth. I didn't worry about covering the wood screw on the very top where we had screwed the 1×2 to the 1×8 since you can't see them. So worry about them unless you are really, really tall & can see them or just want them covered. ;)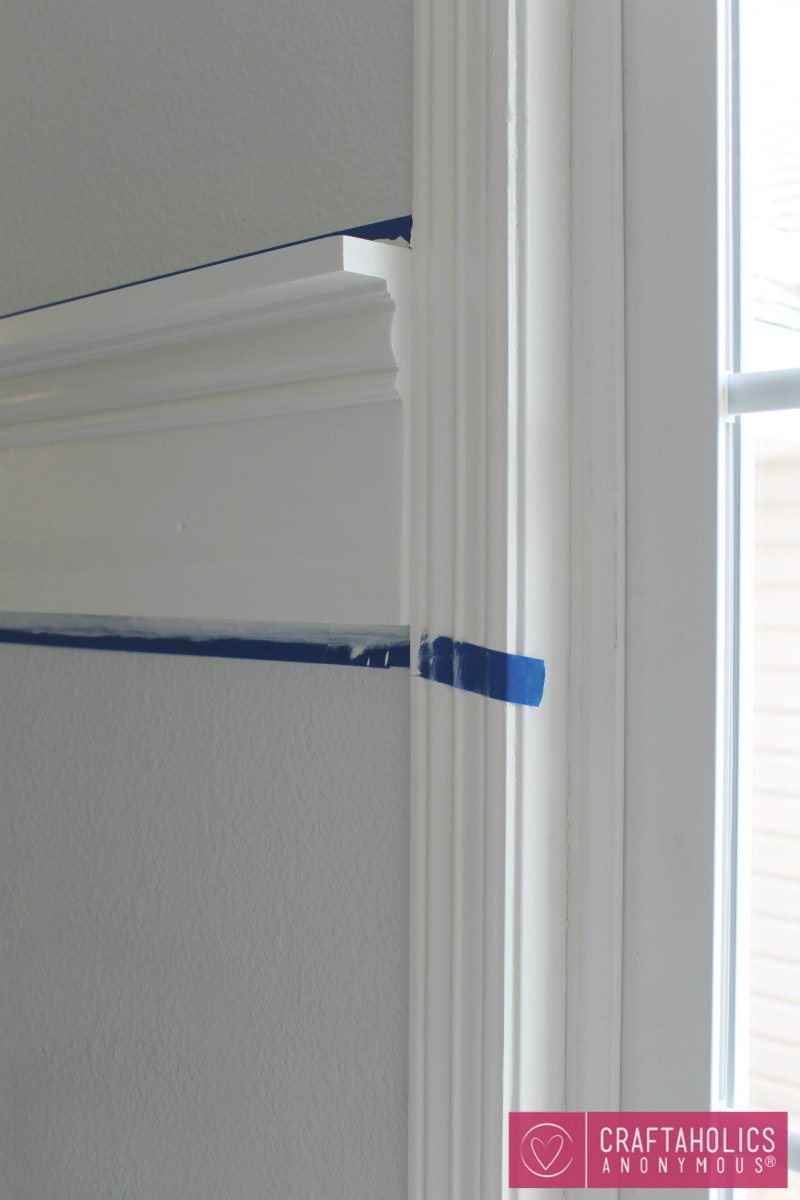 The last thing we did was attach our hooks. I found these hooks online at Hobby Lobby for half off. I picked up 5 hooks for 5 kiddos. Did you notice I painted the room a different color, too? I tend to paint a lot around my house. :)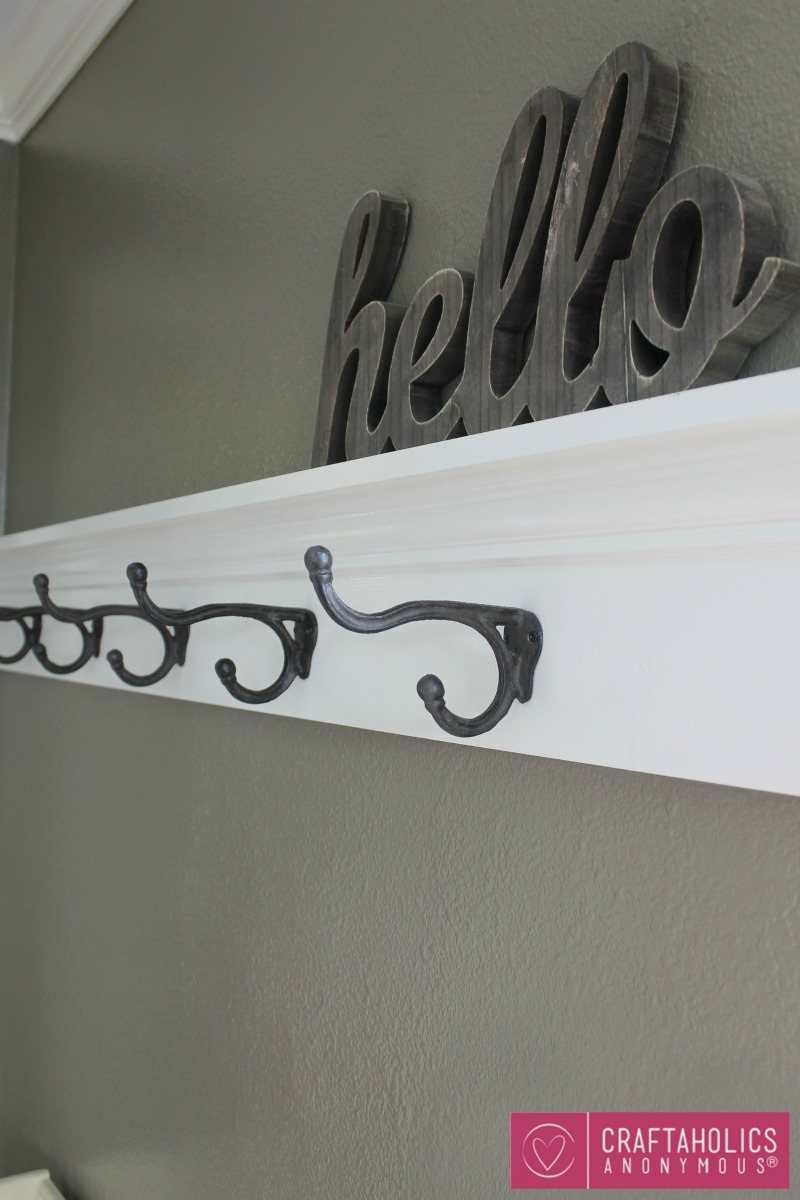 How do you control the clutter around your entry way?
I'd love to hear. Leave a comment below. :)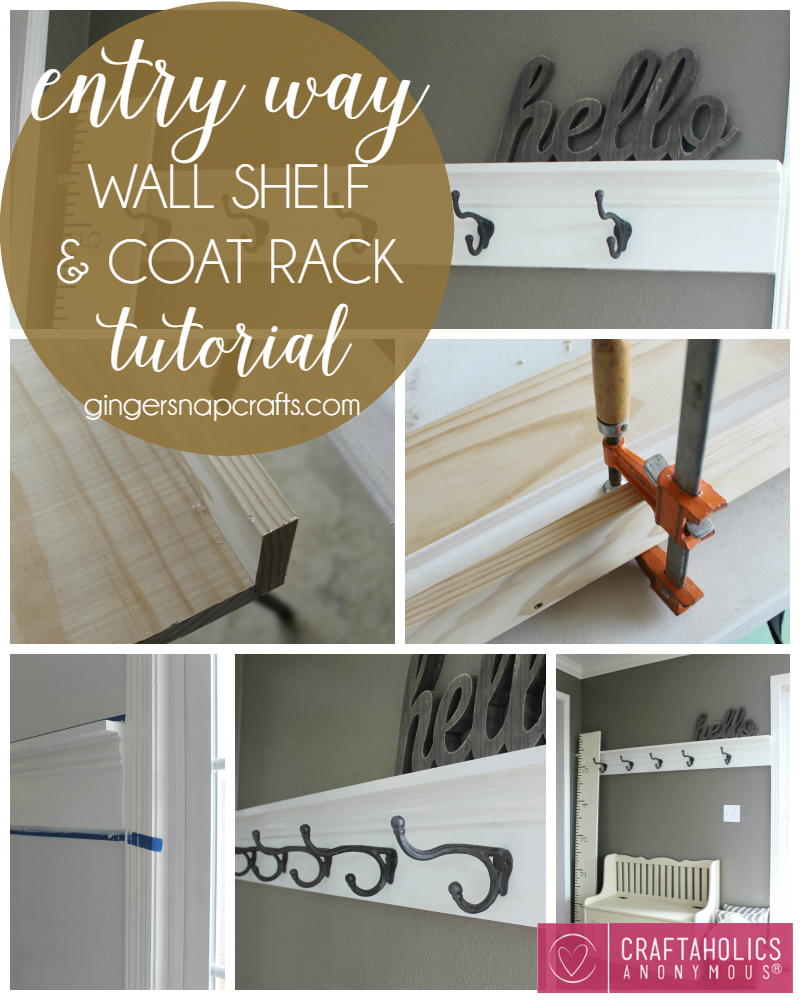 Be sure to stop by my blog for more easy DIY projects like this one!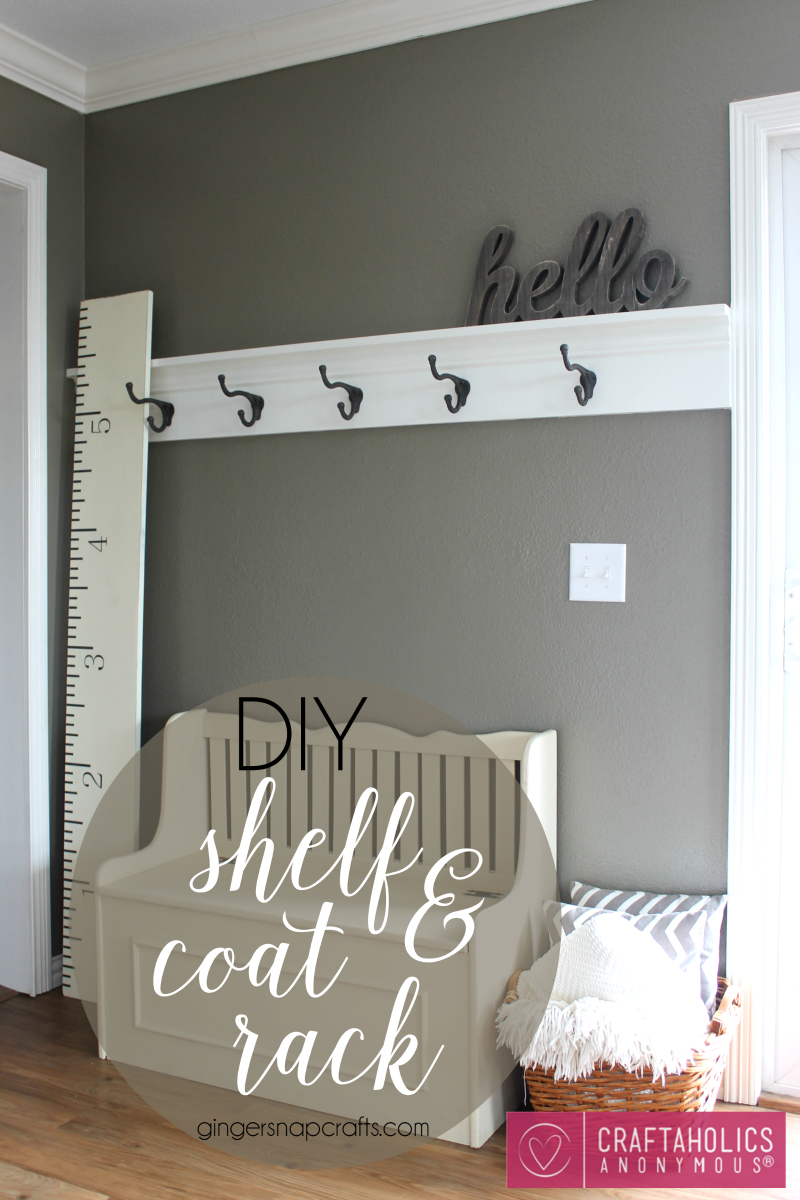 More DIY Projects you'll Love!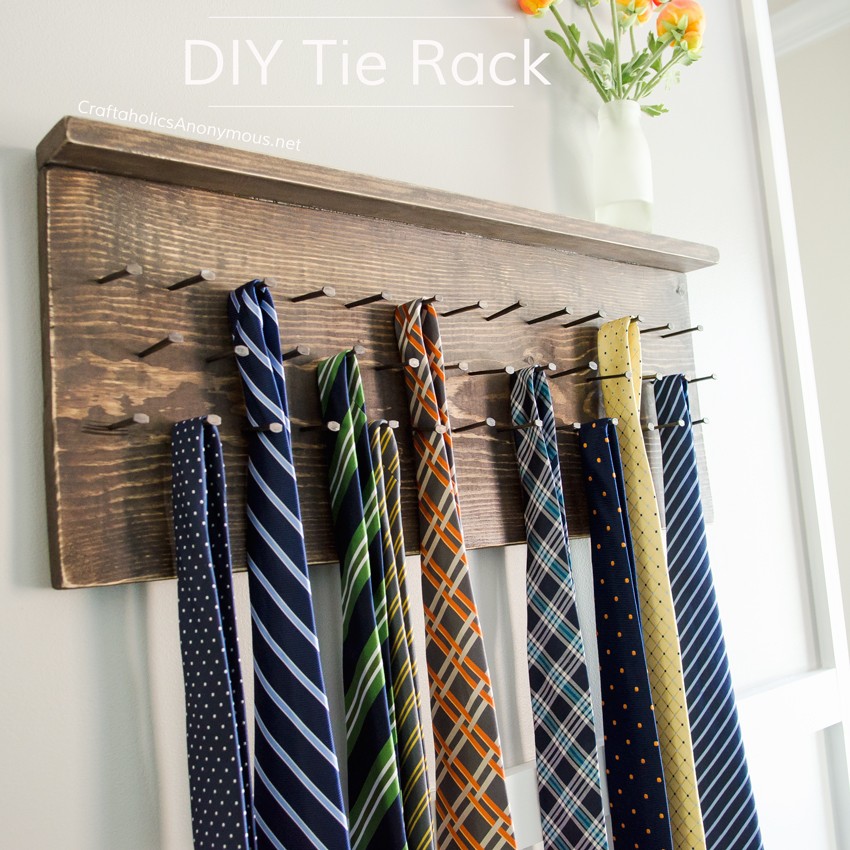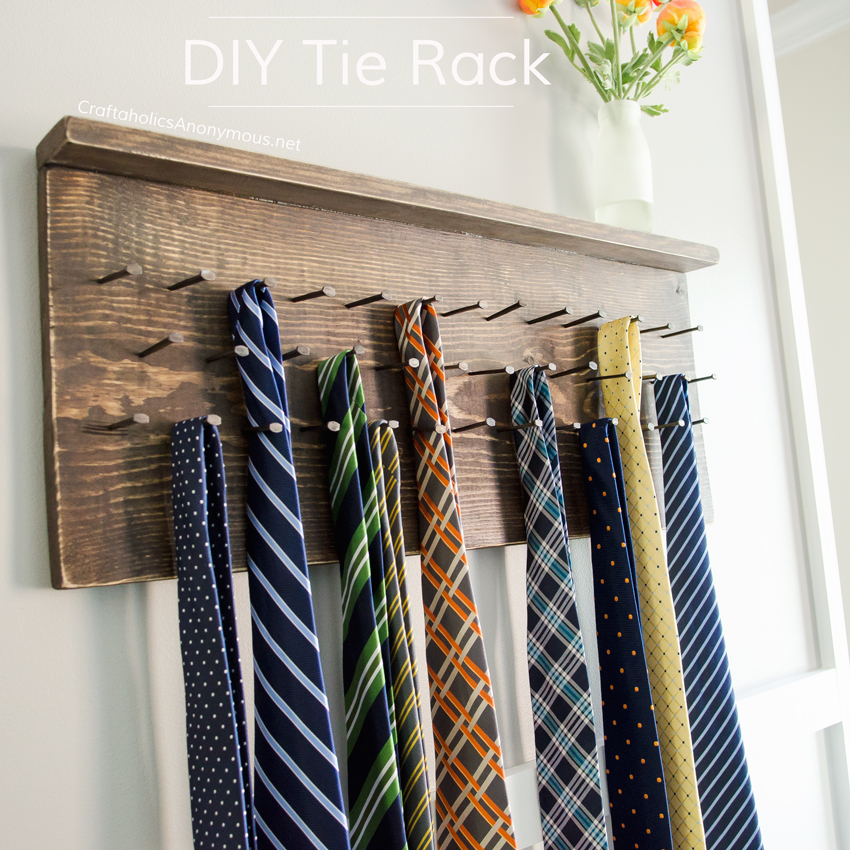 DIY Rustic Tie Rack Tutorial :: Makes an awesome Handmade gift idea for Men!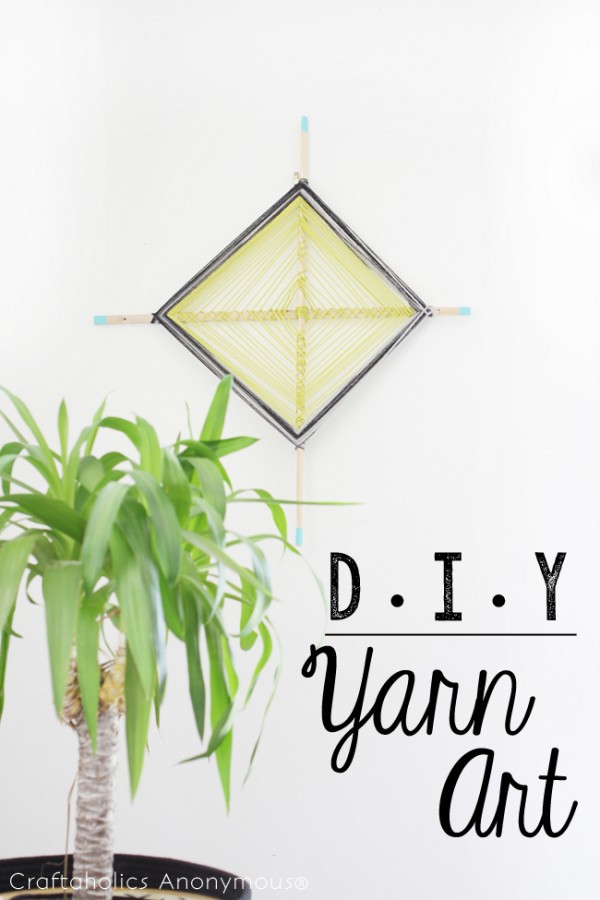 Yarn Weaving God's Eye :: Make a hip and modern wall decor piece for only a few dollars!