This post is brought to you by Scotch®. All opinions are mine!
DIY Holiday Box Packaging Ideas
We don't live close to any family, so we have to ship a lot of gifts around the holidays every year. Its always a bummer to not be able to wrap the gifts that I carefully planned out and/or made for family members. Because we all know that pretty bows, ribbons, and bakers twine on boxes just isn't going to make it after being shipped thousands of miles!
Its no fun to ship a boring brown box when its filled holiday happiness inside. So I am sharing some festive and easy ways to make your holiday boxes look a bit more gift like and less like a shipping box. Because with Thanksgiving tomorrow, its about time to start shipping holiday gifts!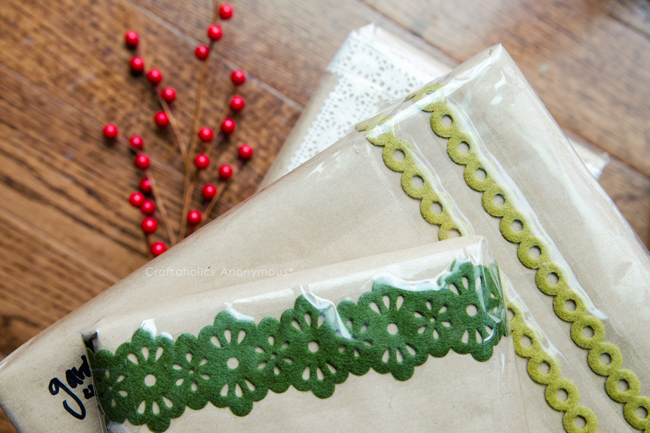 To make your shipping boxes more festive, all you need is a few simple supplies: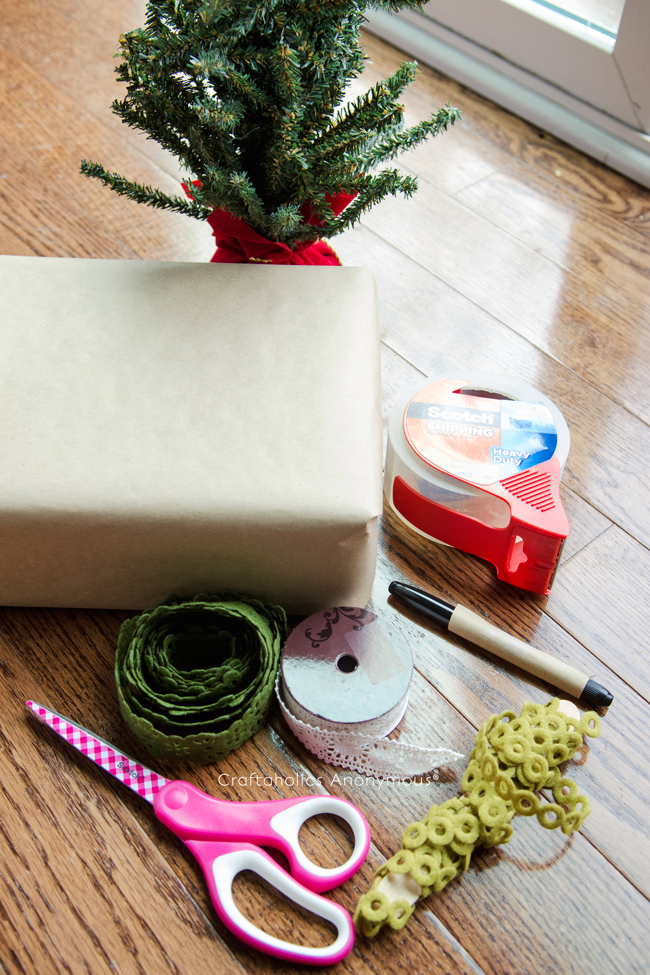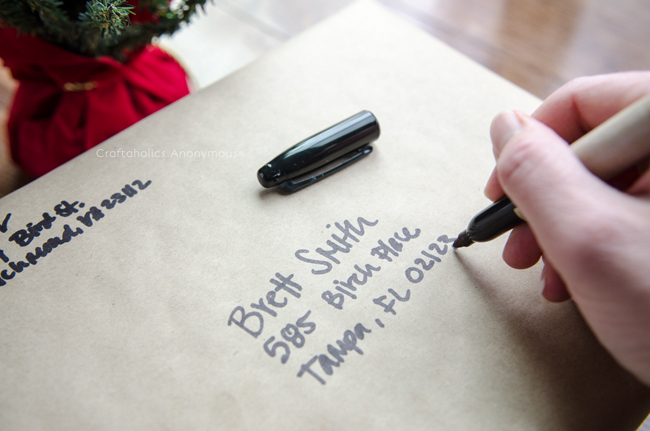 First address your boxes with a fine tip marker.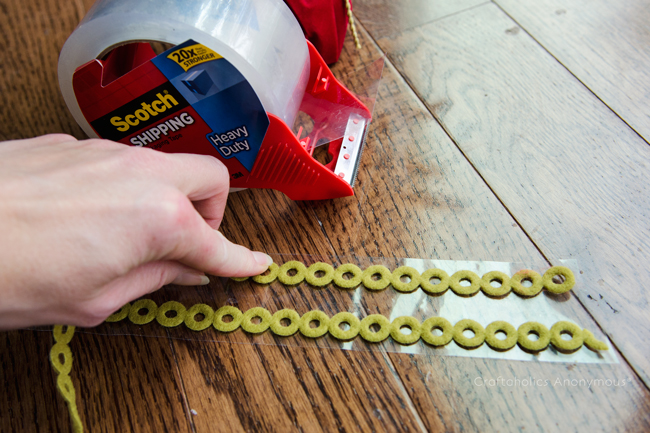 Then cut off strips of Scotch® Shipping tape and place sticky side up and press your ribbon/trim/lace on. TIP: Make sure there is still plenty of sticky tape showing through the trim so that it adheres well to the box.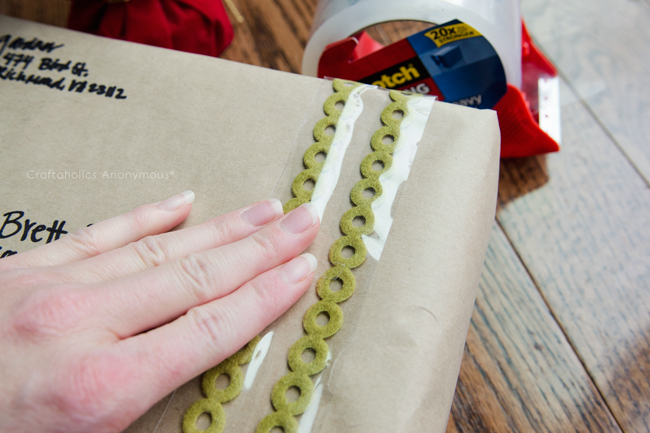 Press your festive shipping tape to your box making sure not to cover up any addresses. Then ship your box as usual!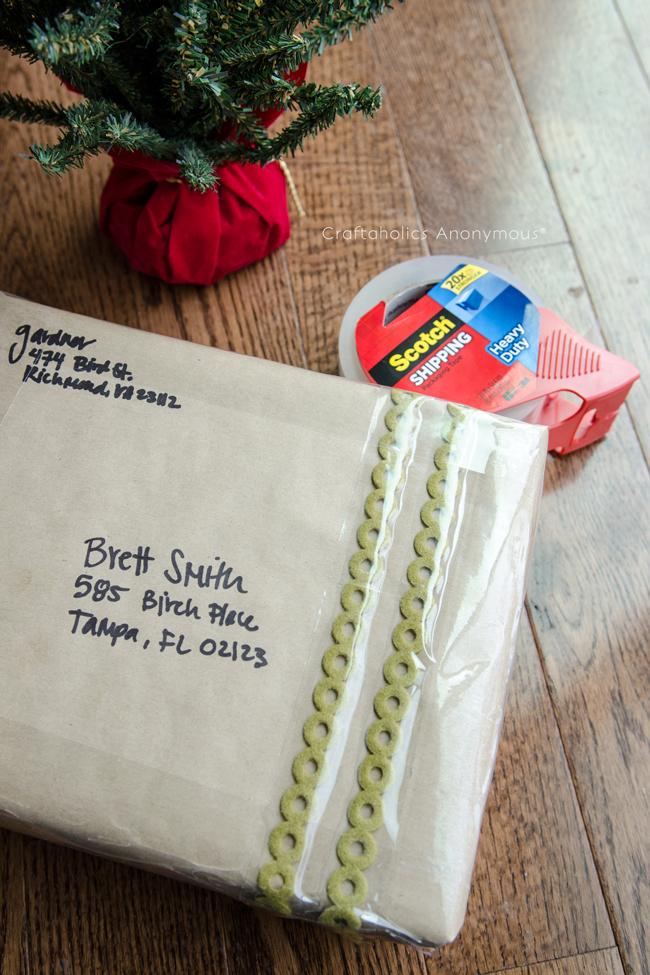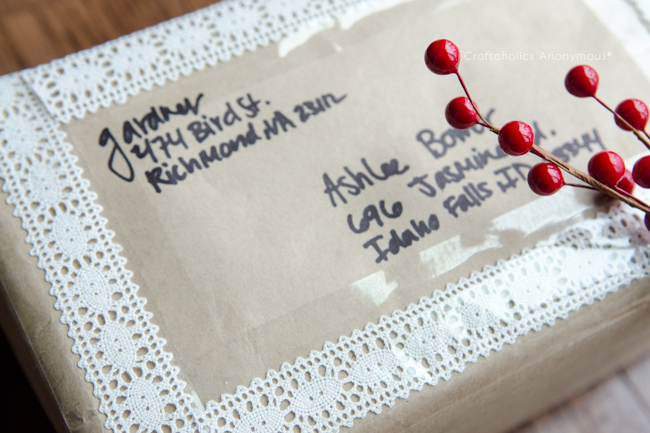 Don't forget that Silhouette's Black Friday Sale starts TONIGHT at 10:00PM MST!! I'll be posting all the deal details at that time! So make sure to stop by and check it out!

Hi! I'm Linda, the craft addict behind Craftaholics Anonymous®, a craft blog. Crafting is cheaper than therapy, right? When I'm not DIYing something, I can be found taxiing around our 4 crazy kids or working out. Or shoe shopping... because you can never have too many shoes! Happy crafting! ♥