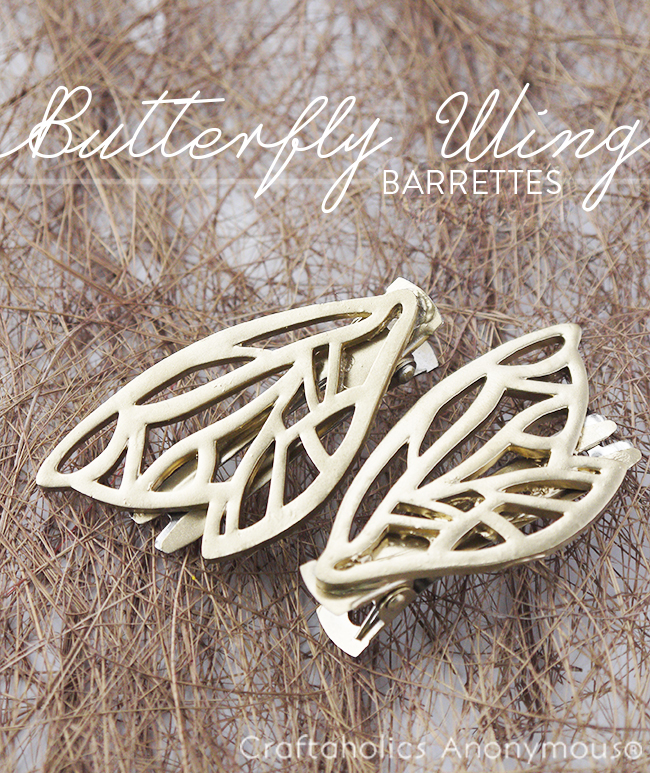 This extremely unusual winter weather has got me thinking of the warmth and refreshing atmosphere of spring. I miss the warmth of the sun, the beautiful flowers and just the right amount of coolness in the air. Of course, where there are flowers, there will also be butterflies. Don't you just love looking at butterflies, with their delicate wings and all? That's what I found myself sketching the other day – butterfly wings. And I thought I'd make it into something wearable so I decided to make hairpins out of them. These delicate wings were so easy to make – and best of all, you can make them into something else – be it earrings, a necklace or even a brooch.
DIY Butterfly Wing Barrettes
Supplies:
Shrink plastic
Butterfly wing template, for personal use only!
X-acto knife or Die-cutter
Parchment paper
Spray paint (in the color of your choice)
Mini barrettes
E6000 glue
Size your template to your preferred wing size (mine was 4 inches per wing) and then print off your template. Trace it onto your shrink plastic and then cut it out with your x-acto knife or a pair of scissors. Alternatively, you can use your die-cutter to cut onto your shrink plastic. I used my Silhouette machine to cut mine, and I must say, I like using my die-cutter to cut shrink plastic as it gives me a more uniform cut than by just using my hand.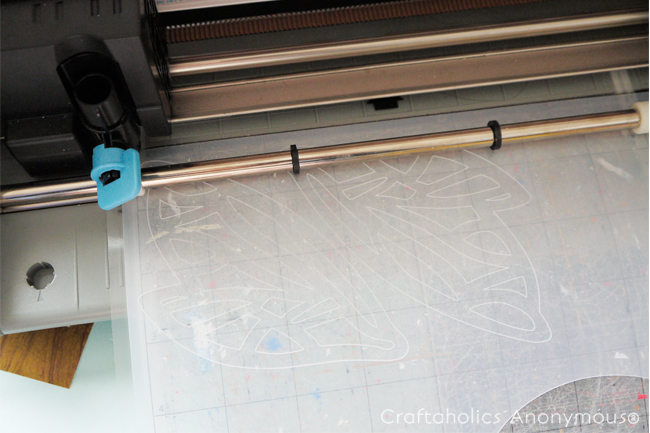 Click here to download a free cut file for your Silhouette. For cutting on your die-cutter, make sure your mat is sticky enough.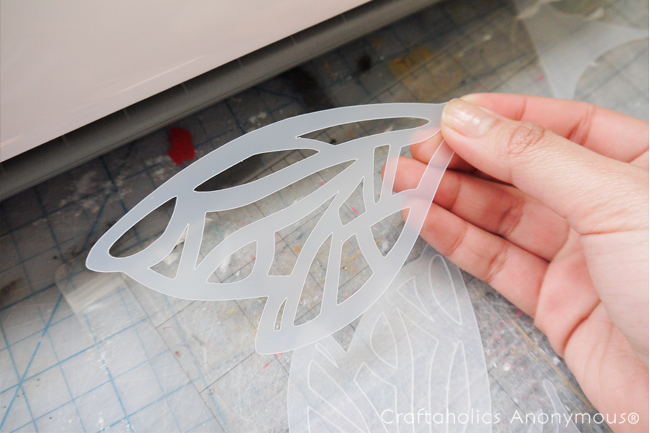 For the settings, I used Speed:1, Thickness:33, Blade: 10. Do a test cut and feel free to play with it, but with my kind-of-dull blade, I had to cut the design three times using these settings. See how clean that cut is, though?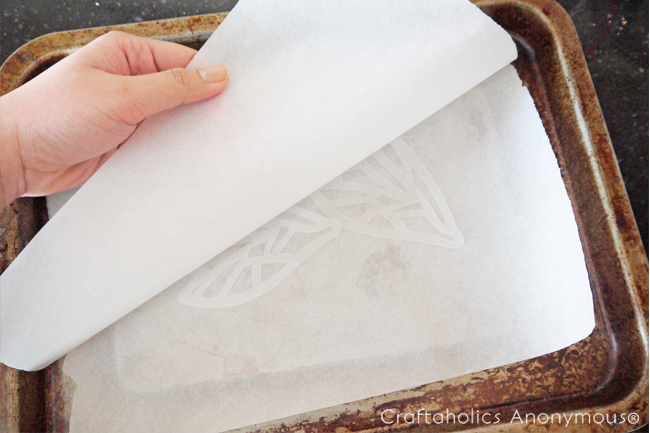 Next, fold some parchment paper in half and sandwich your shrink plastic in between the sheets. Bake the shrink plastic according to the package's instructions – for my Grafix film sheets, I used 325 f for 4 minutes.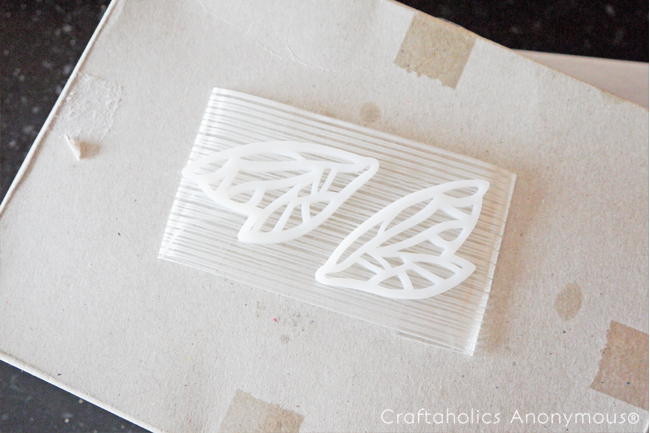 Now it's time to paint – one little trick I do for spray painting tiny charms is to stick them onto tape before I paint them. Don't use shipping tape though, as it has grooves that will let the spray paint bleed on the other side and you will end up with an imperfect surface.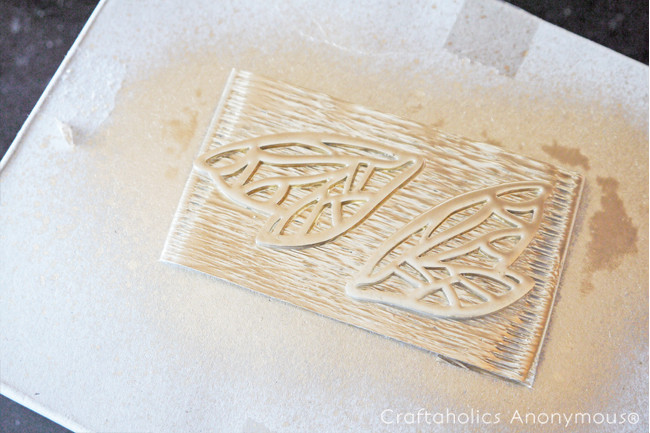 Wait for that to dry, and then spray the other side.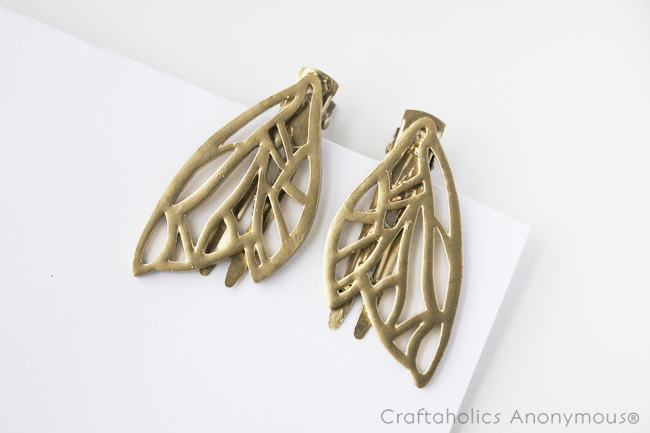 Glue it onto your barrette and then wait for the glue to dry. Spray another coat of paint over your finished product. You may also want to spray a clear acrylic coating after that to prevent the paint from fading over time. And you are done!
If you aren't into barrettes, here are other ideas to use this template: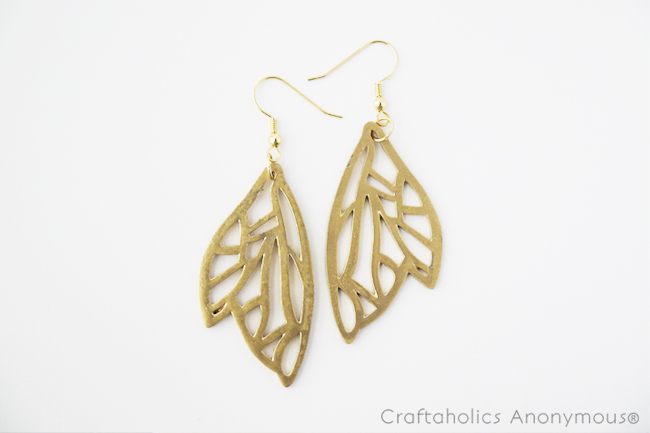 Using some jump rings and earring hooks, make simple earrings as shown above.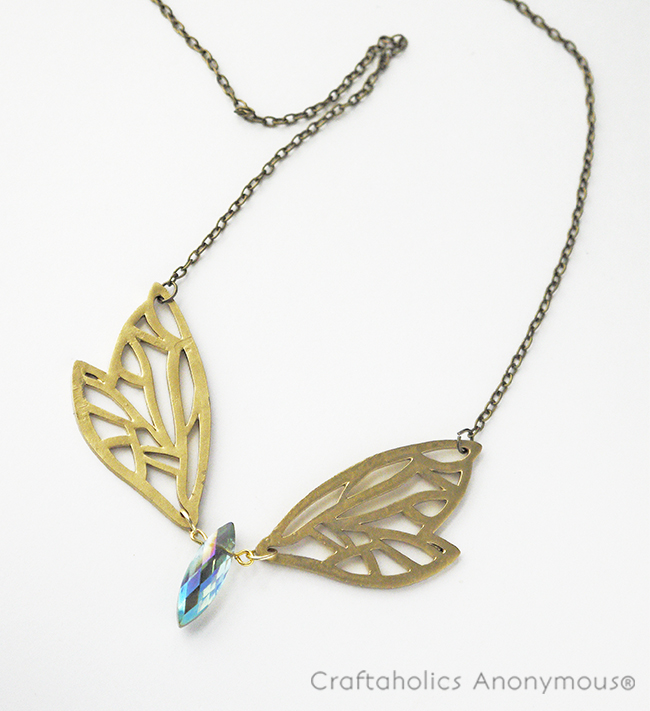 You can also make a necklace – make one that looks like a butterfly (as shown above) or use just one wing.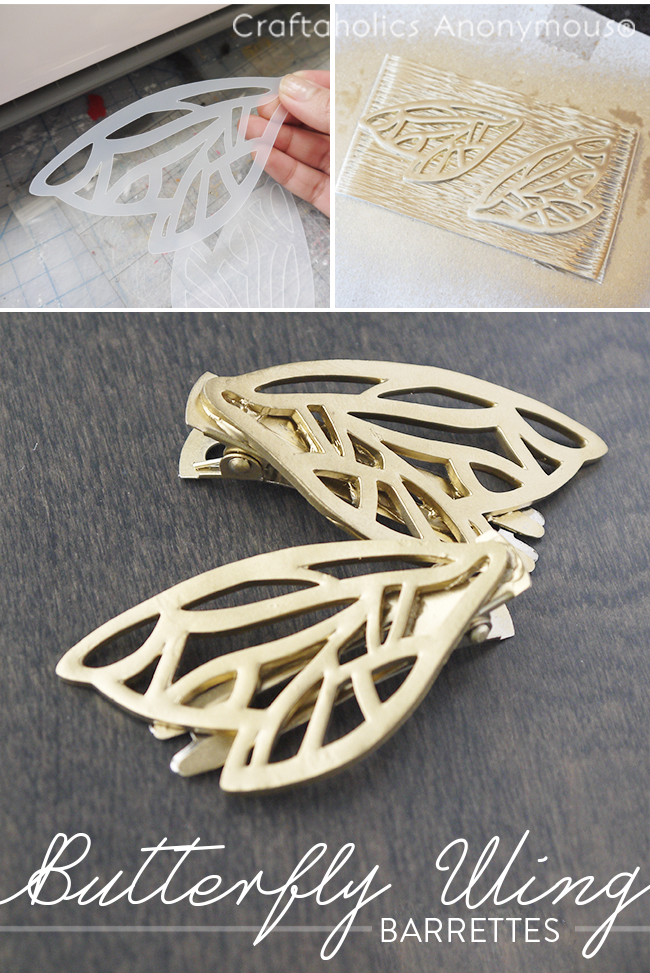 Wasn't that easy? What color would you make this in? 
For more hair adornments, you may want to check out my other hair accessory ideas over at Minted Strawberry.
–Aki