You won't believe what Kelli from The Craft Shack did! She turned her tool shed into a Craft Shed! Isn't that awesome?? I'm sure you'll love it! – Linda

Welcome to my Craft room! It doesn't look like much from the outside (yet) but looks can be deceiving. I've wanted my own space to craft for a long time, but we've never had any room for a dedicated space until I decided last year to re-purpose the 8×12 garden shed in the back yard! It's not a lot of space, but it's my space and it's perfect.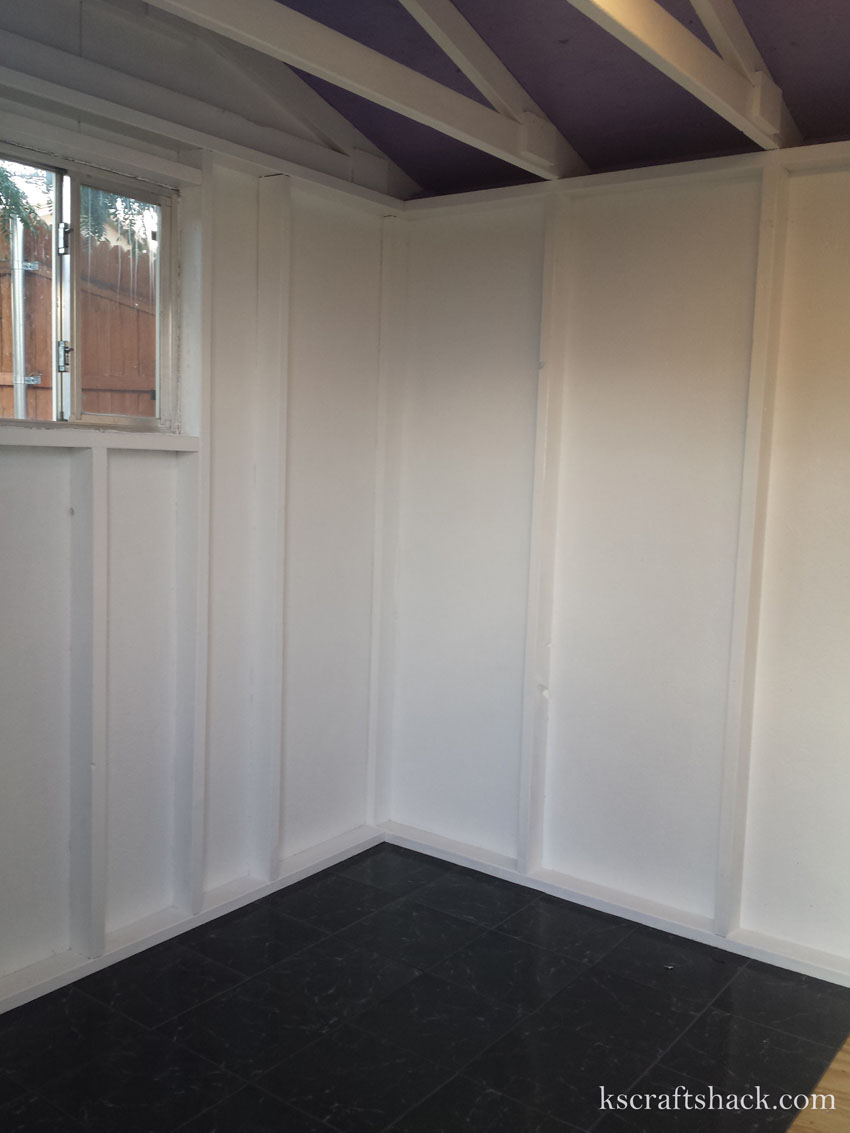 We cleaned it out, sealed it up, put on a few coats of paint, some peel and stick vinyl flooring, and added some power and lights. It is cooled with a small window unit in the summer, and heated with a small space heater in the winter which works fantastically well since the space is not very large.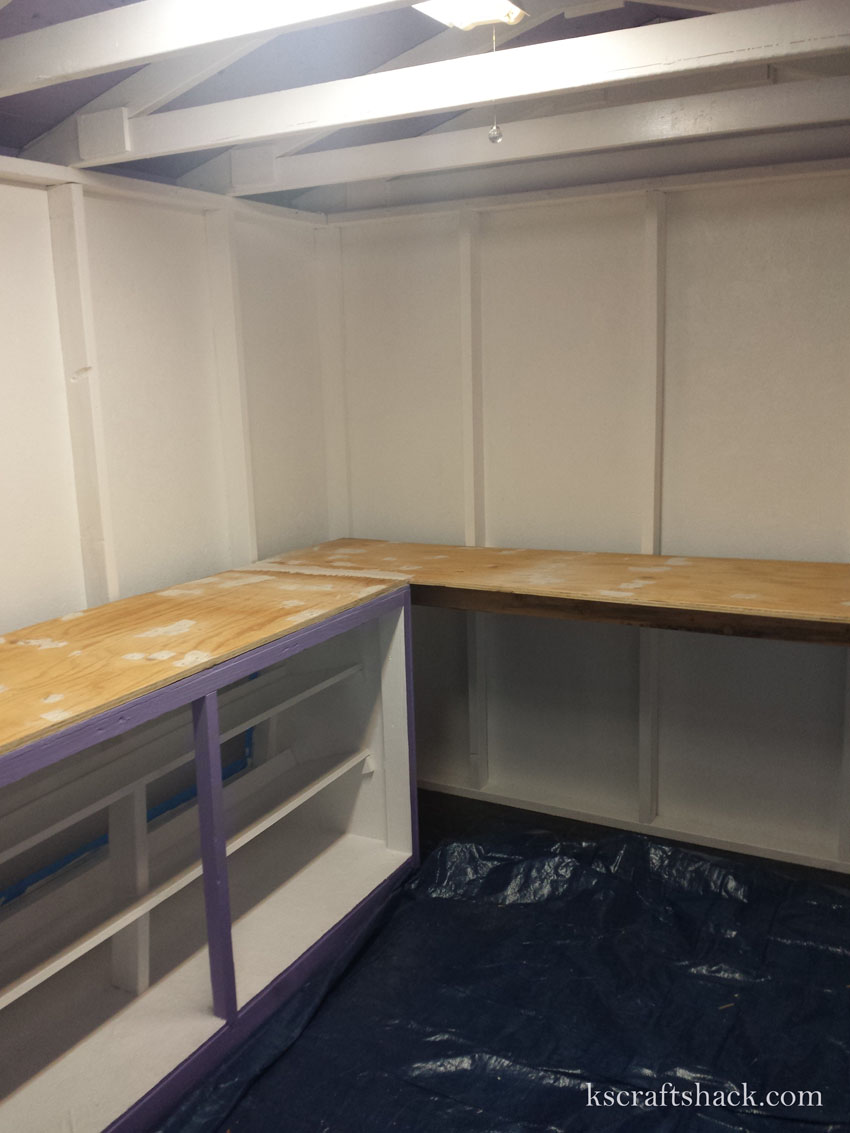 I found the perfect old display case through a yard sale site to use as shelving under the counters. I love finding old things to repurpose and reuse!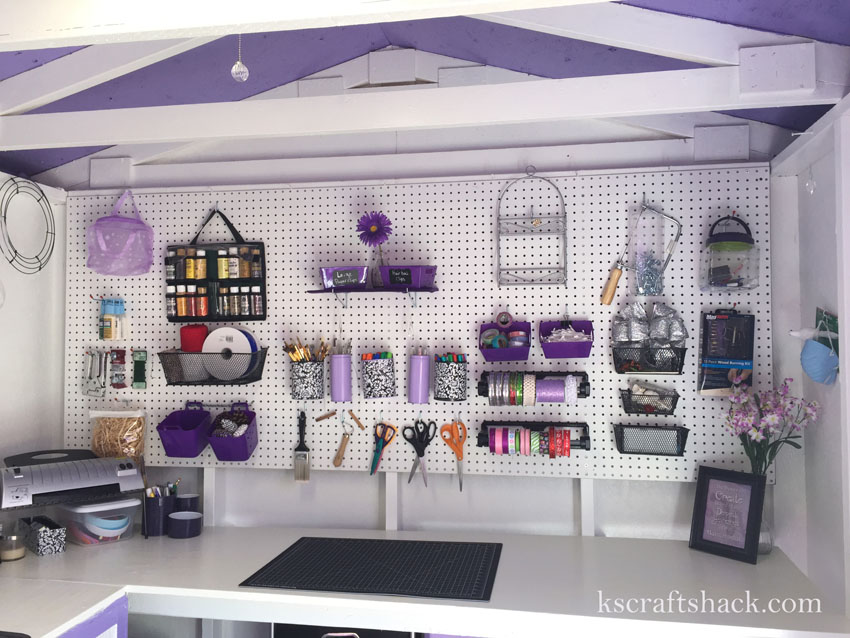 The pegboard wall is great for storing lots of odds and ends without using very much space!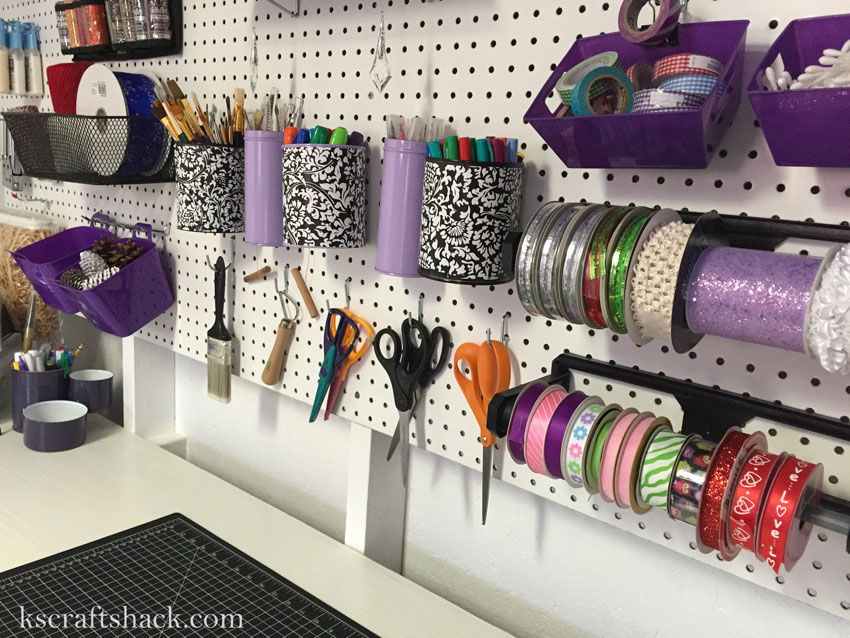 The storage options are so versatile with the pegboard! One of my favorite ways to use this space is to zip tie containers like these cans to the board. I also use binder clips to hold small bins on the board great for keeping things like my washi tape.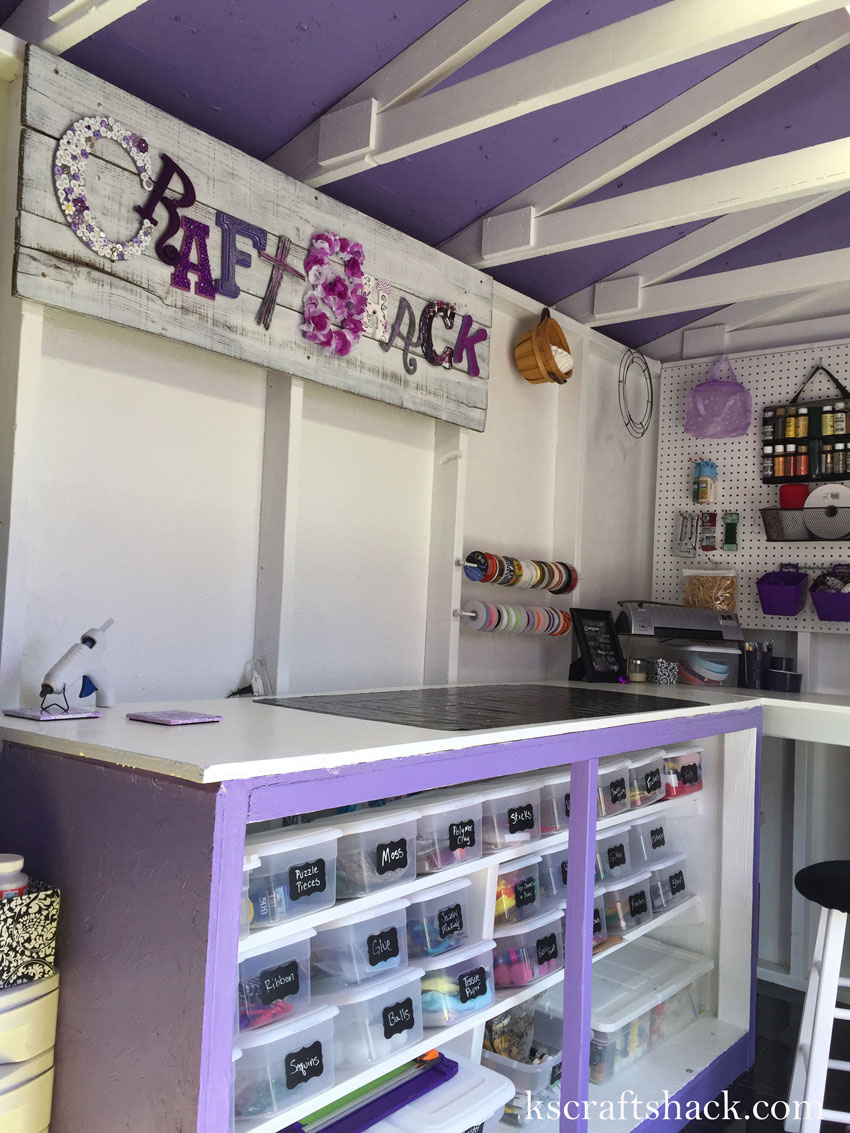 The old display case worked out perfectly for holding bins of craft supplies and it is so easy to keep it neat and organized with some chalkboard labels.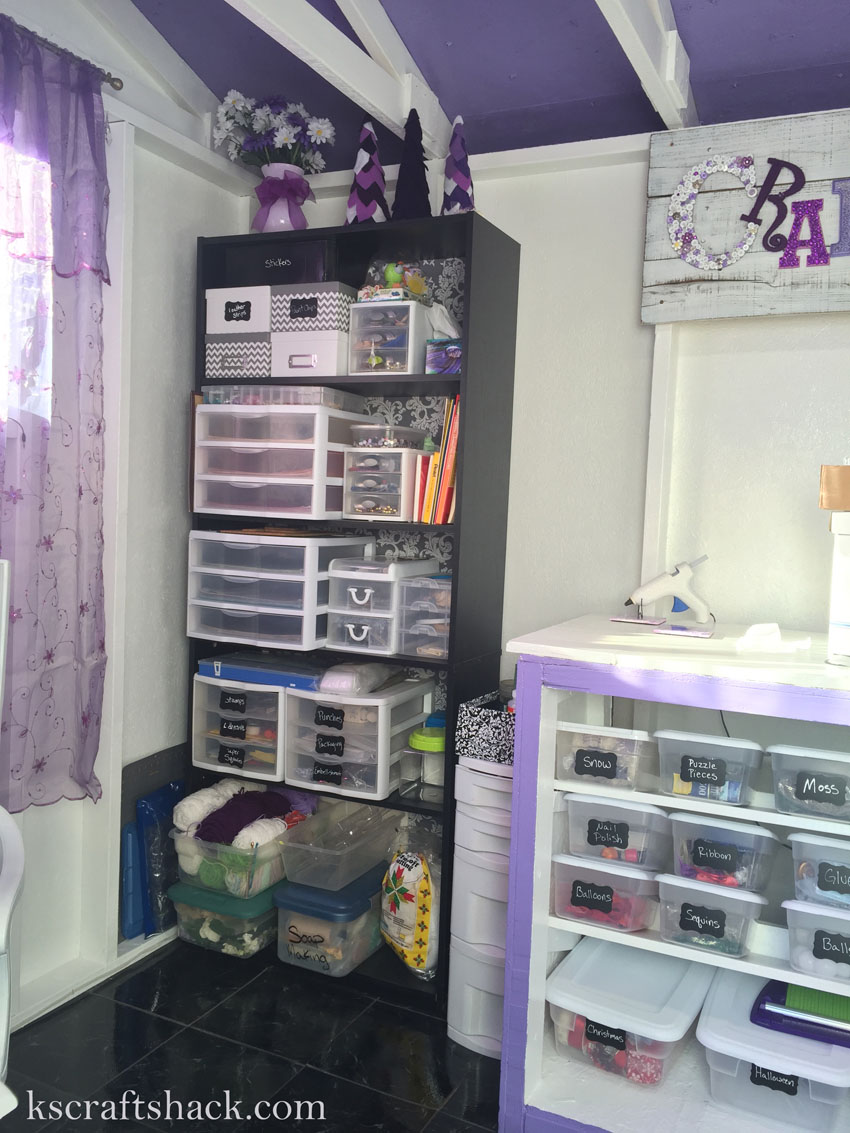 A plain bookcase fancied up with some fabric is a great place to hold plastic drawers, boxes, bins, and craft books. I love using cardboard photo boxes to store supplies in because they come in such fun colors or patterns and they add some fun to a space for a reasonable cost!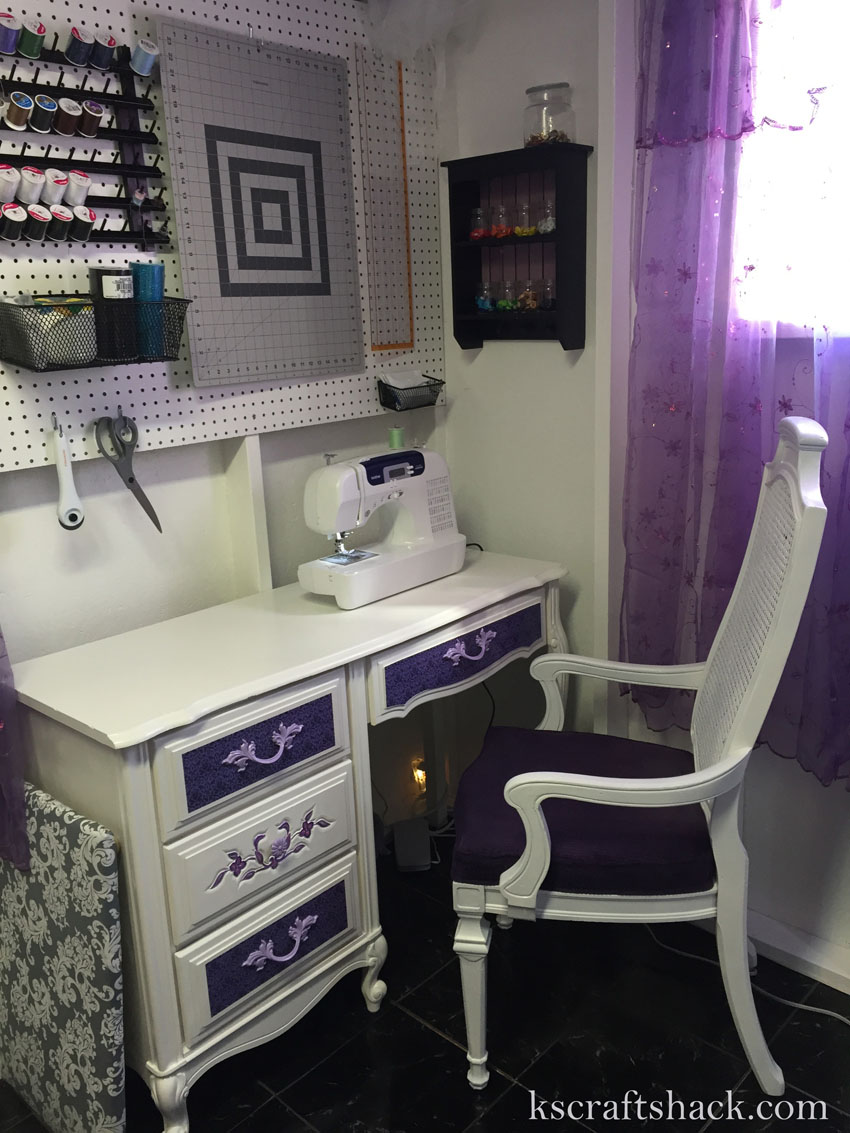 My sewing space is probably my favorite space in the room. The desk and chair were rescued and refinished to match my girly soft craft space. The pegboard above the space adds so much more storage. It's a great place to hang cutting mats, and the thread is within reach but out of the way so it's not getting knocked around or tangled. The natural light from the window adds just the right warmth to the area and my table top ironing board stores easily within reach.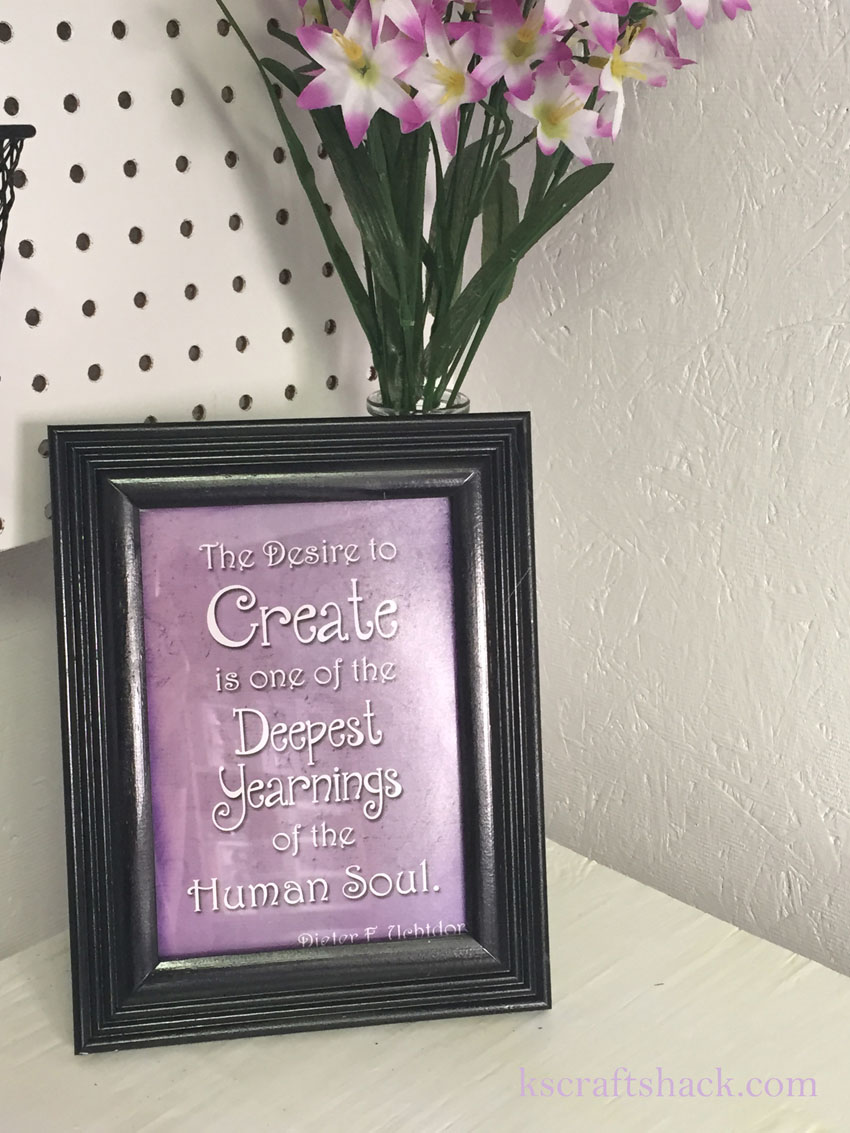 I took several of my favorite crafting quotes and displayed them throughout the space making it even more my own! Thank you so much for the opportunity to show you my favorite space!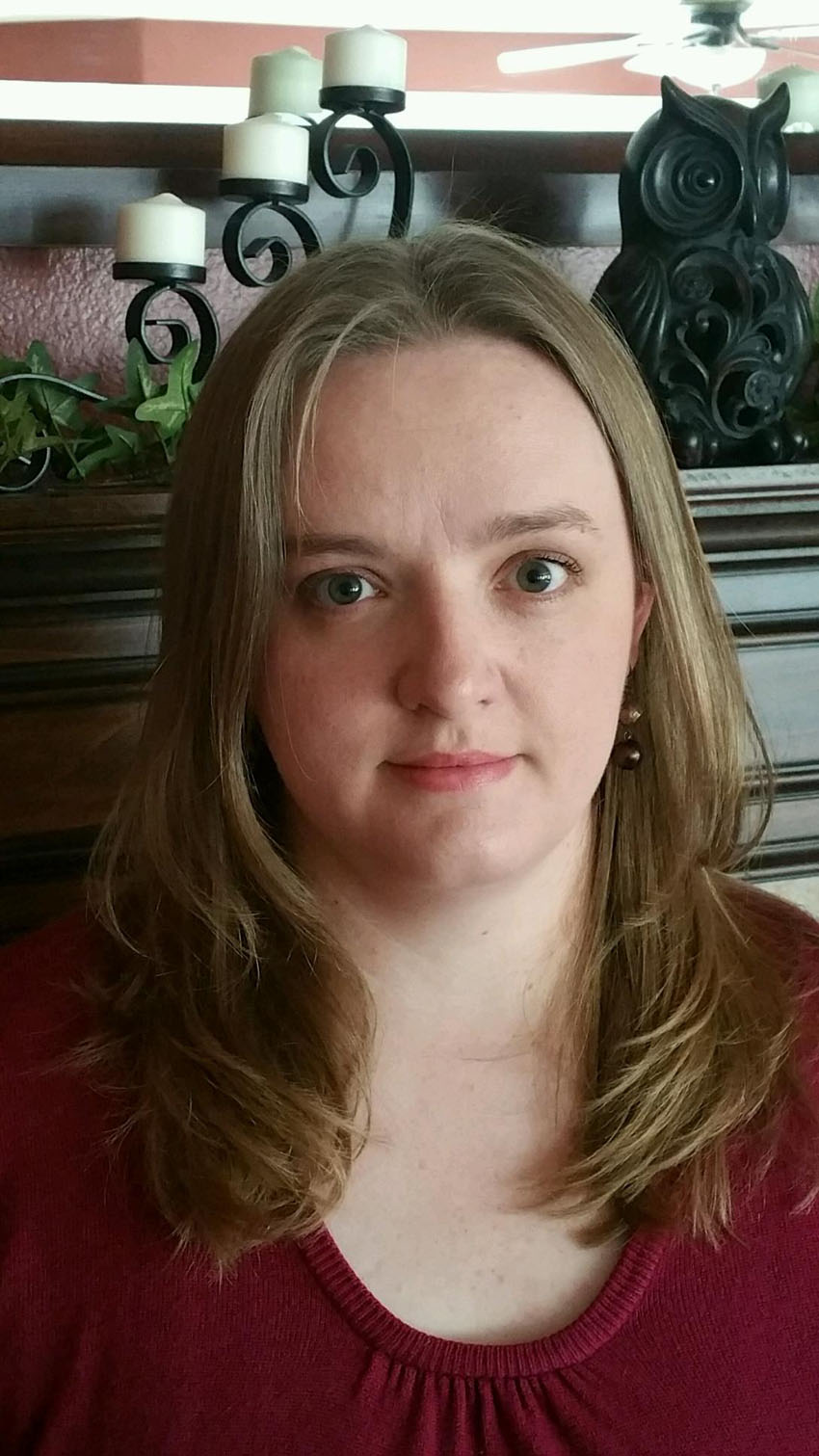 Hi! My name is Kelli and I live in Northern New Mexico. I am blessed to be able to stay at home with my three amazing kids. My family keeps me pretty busy, but any spare time I have is happily spent crafting! I am new to the blogging world, and I'm still learning the ropes, but I have enjoyed sharing my Craft Shack creations with my friends and family! I enjoy the occasional craft fair currently and one day when my little ones aren't so little I hope to join the Etsy family too. Thank you for this opportunity to share my craft space with you! I am so excited to show you around!
 Craft Shed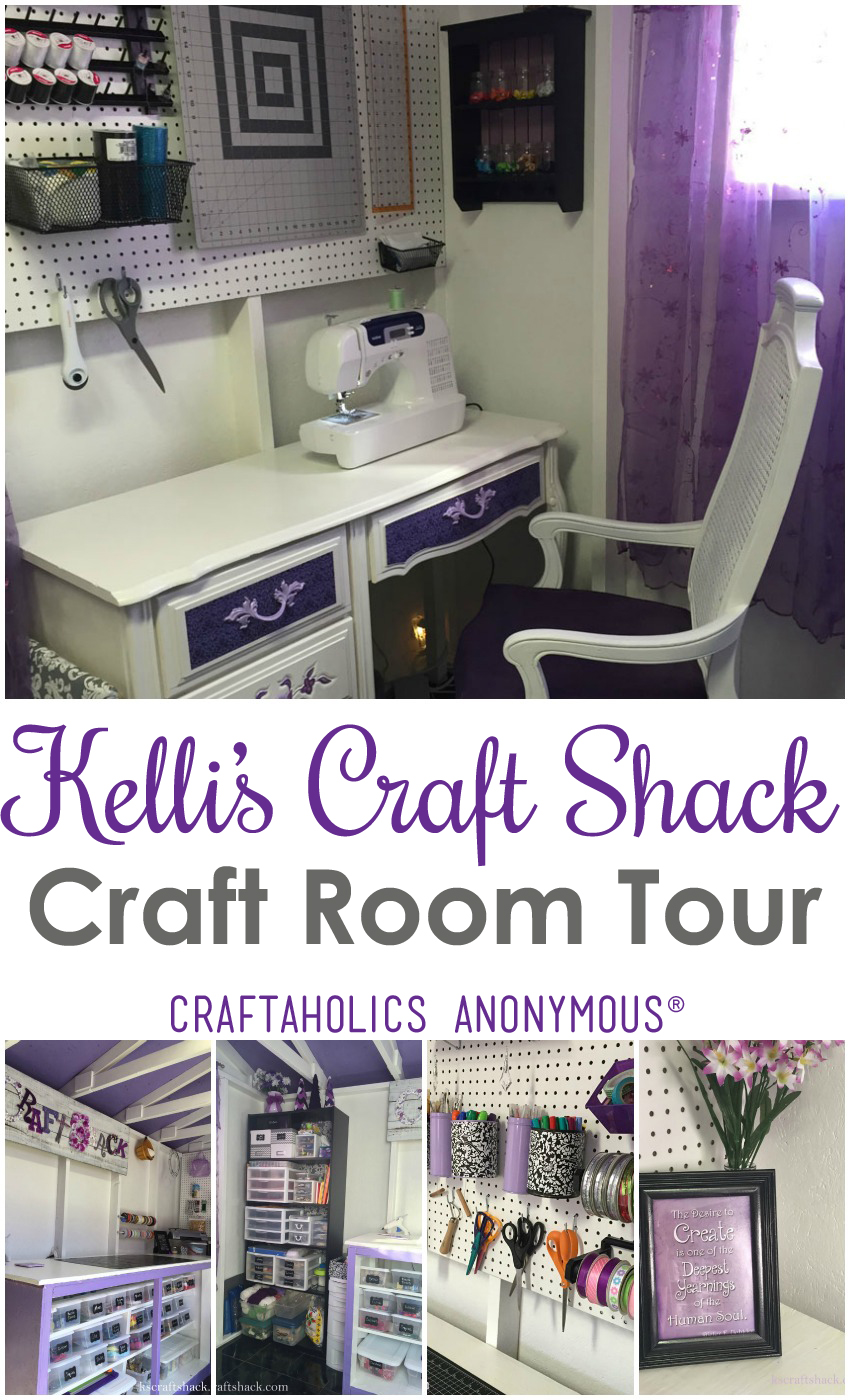 Latest posts by Craftaholics Anonymous (see all)