Happy Wednesday, friends! This week is all turned around….usually I post craft room tours on Friday, but we're doing this week's tour today! Things are super crazy for me right now….yes,  a big announcement very soon :) 

Amanda is here to show off her garage turned craft room. What a great idea! Check out what she did in her new space. enjoy! -Linda

Craft Room Tour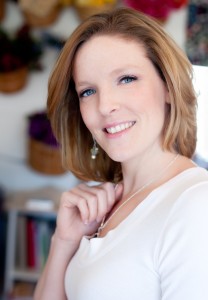 Hey Y'all! This is Amanda at The Ivy Cottage Blog!
I am a wife, mother, crafter, and avid DIYer. I love furniture, vintage finds, chocolate donuts, and glitter. In my spare time, I run a very active wedding decor and design business. Grab a soda, prop up your feet, and be inspired by my Craft Room Reveal!
The craft room started out as a two car garage, transformed into a ceramics studio, and recently made the transition to a full time craft room. It took quite a bit of elbow grease, patience, and planning so I could save some money along the way. I reused, recycled, and got creative with many solutions including buying shelving from a closing store, using mason jars for storage, and even buying clearance commercial grade carpet squares.
Here is a before photo: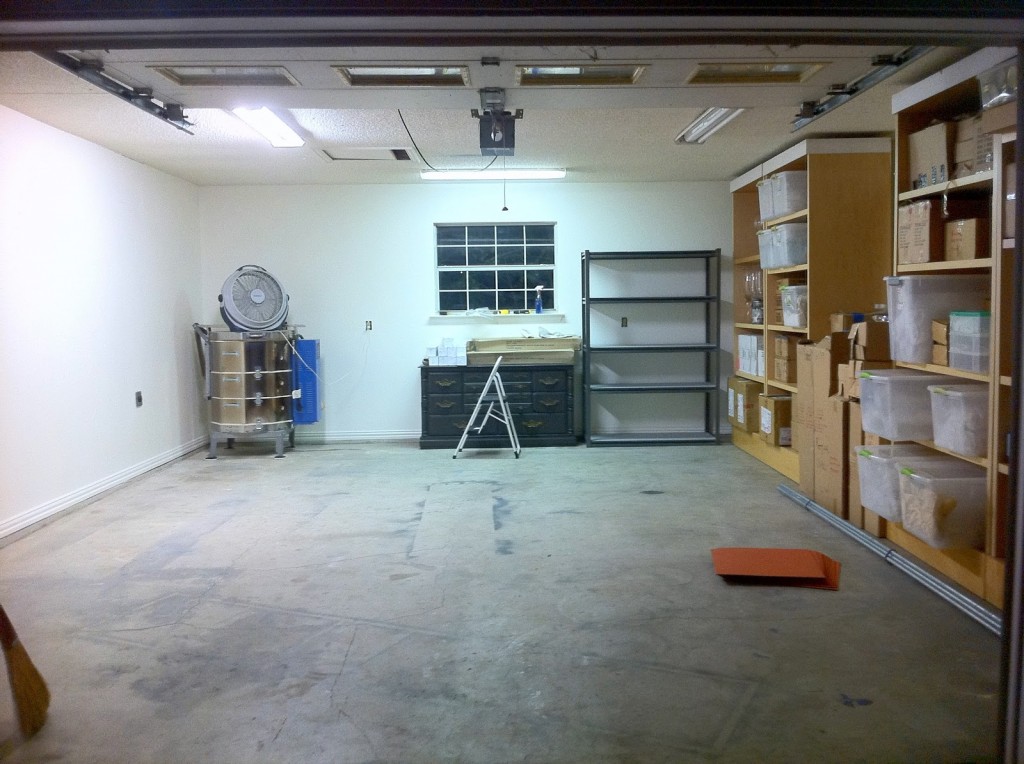 And the afters!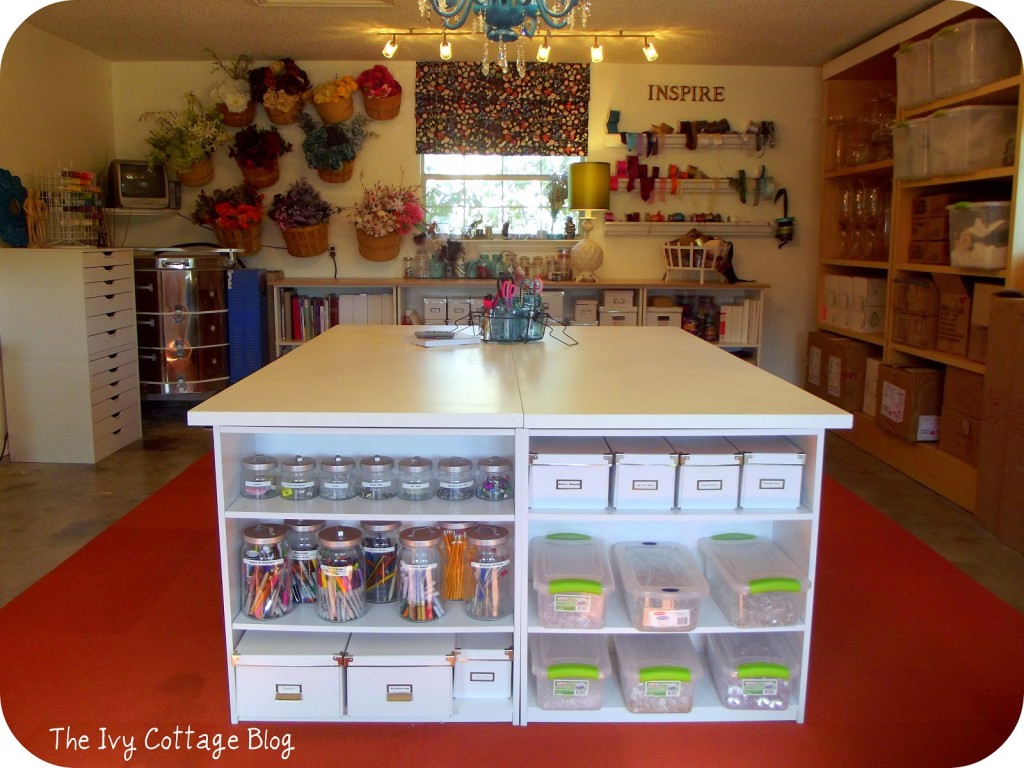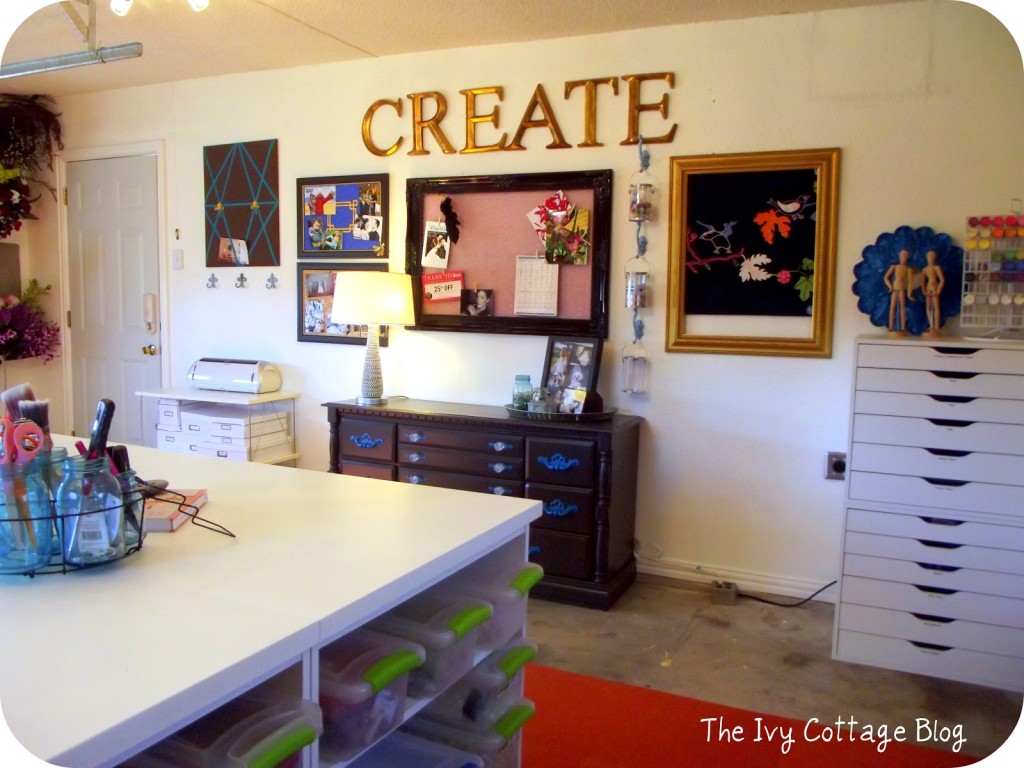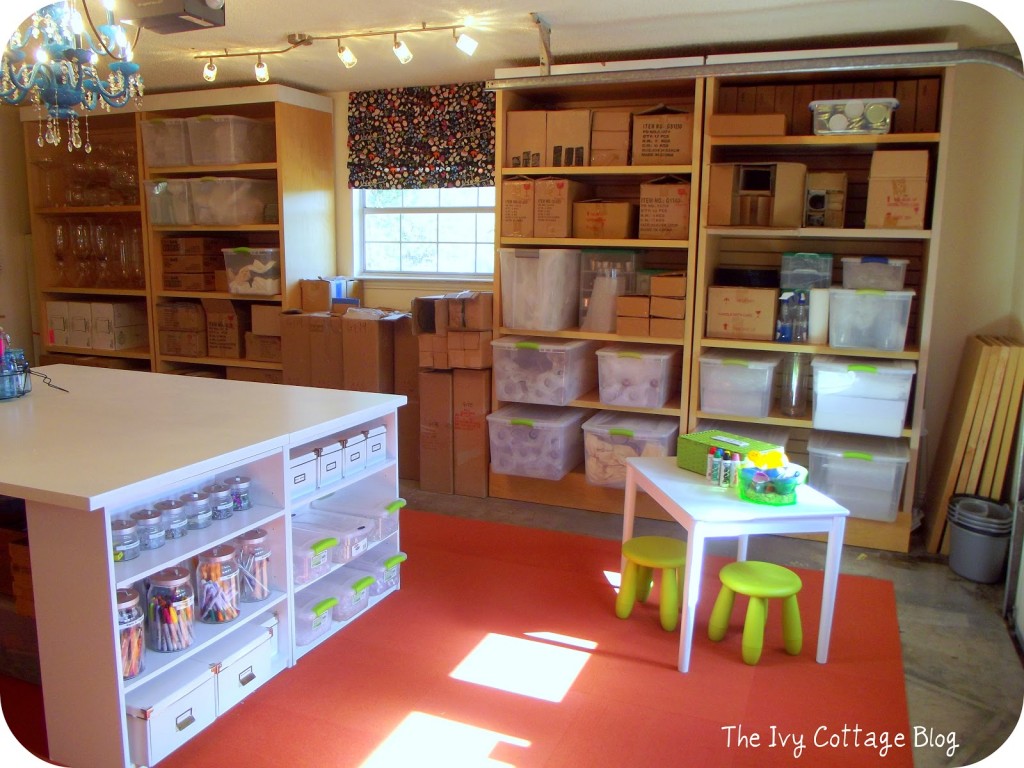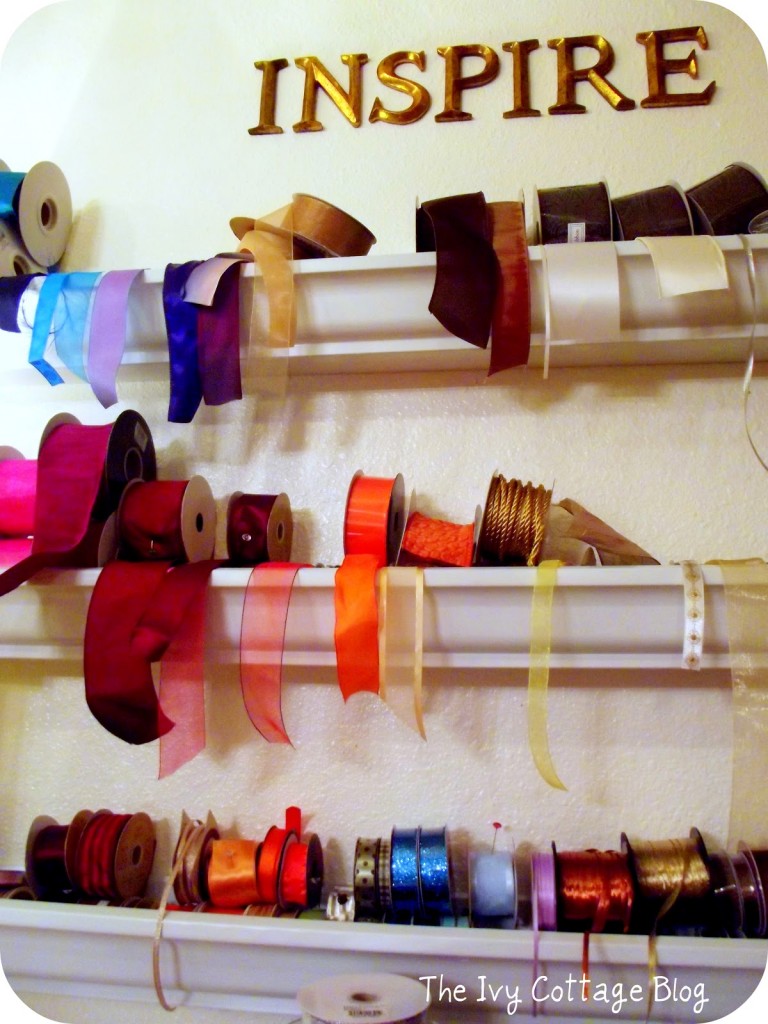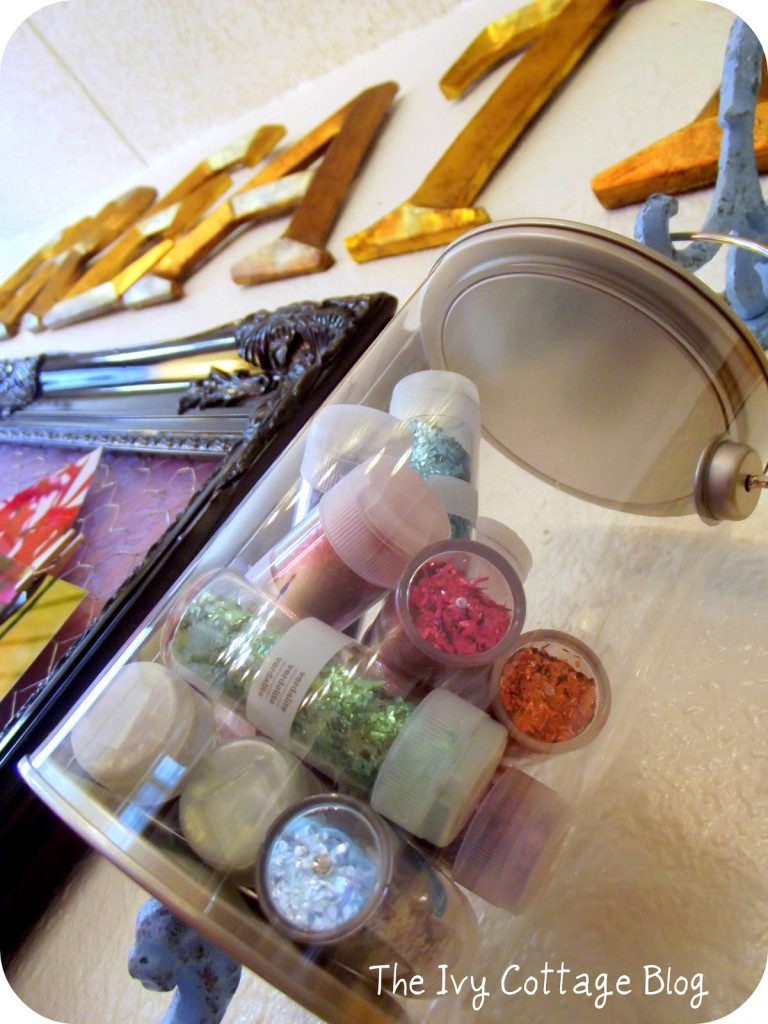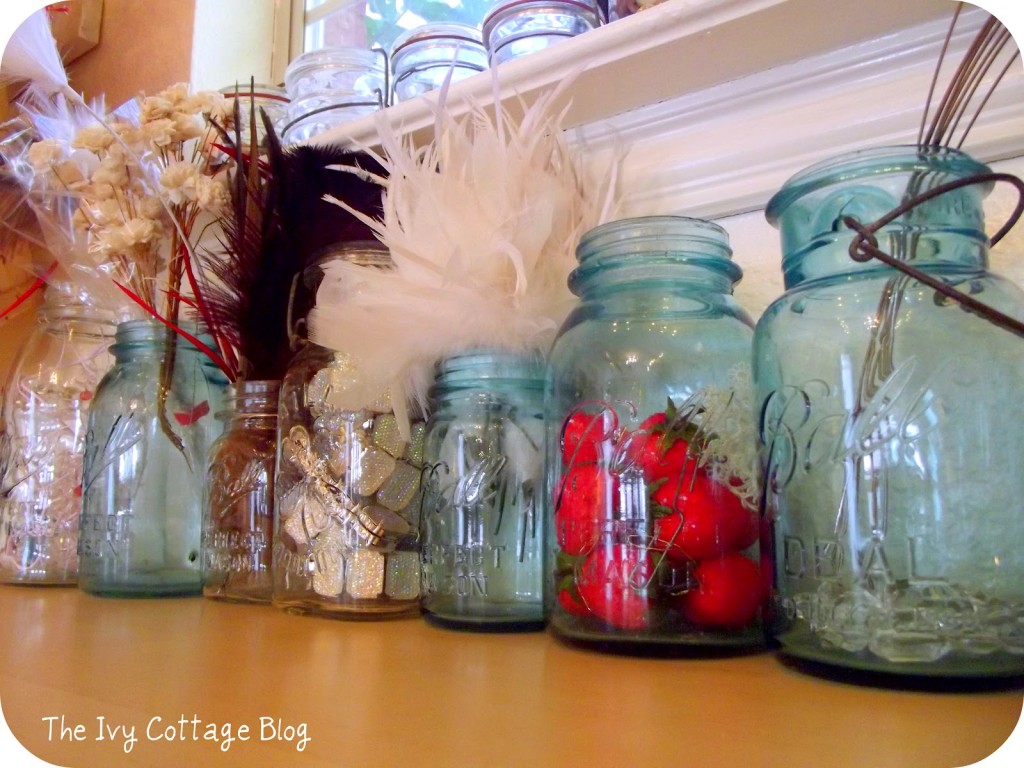 Now that I have you hooked, check out the rest of the Craft Room Reveal and some of the great tutorials from my Craft Room:
DIY Large Work Table
Chandelier Transformation
Mardi Gras Bead Lamp
Thanks for showing up your space, Amanda!
Latest posts by Craftaholics Anonymous (see all)