Happy Friday! Chase is here to give us a tour of her gorgeous craft room. Enjoy! -Linda
Oh the Cuteness Craft Room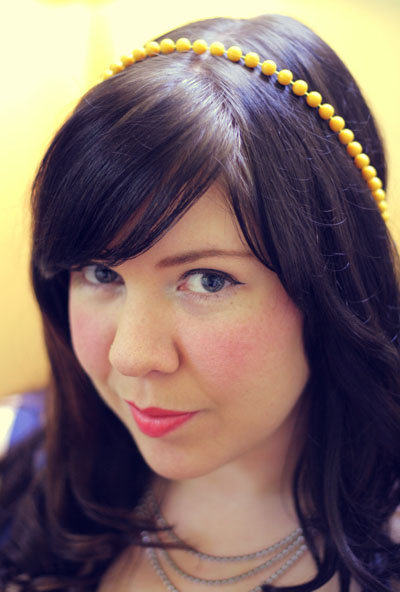 Hi everyone! My name is Chase and I run a blog called Oh the Cuteness! I write about crafts, fashion, entertaining, and various other hobbies of which I have way too many. I also run a little Etsy shop where I sell a variety of my adorable handmade goods. I revealed my new craft space recently and I'm here now to show off a few of the organizational pieces in more detail!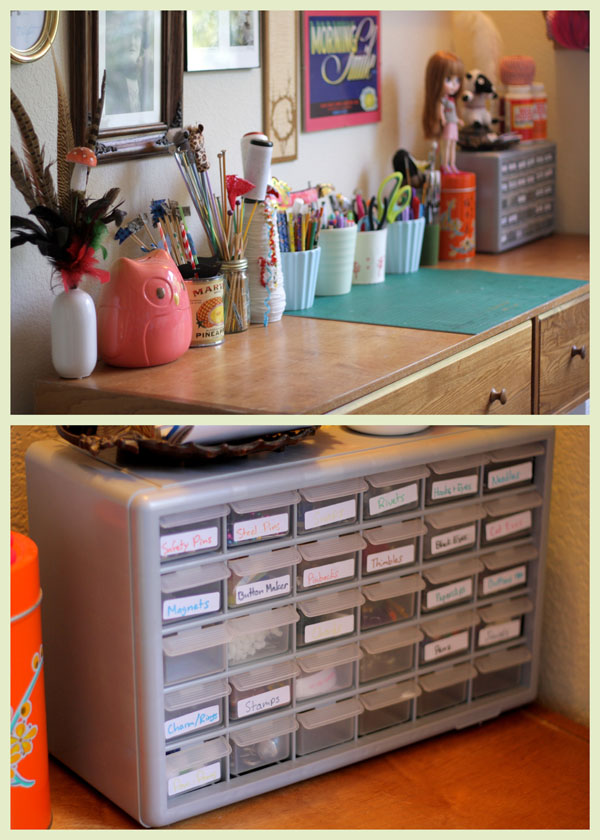 When you first walk into my space you're bombarded by a wall full of art and a ceiling full of streamers. I have an eclectic taste for anything colorful, cute, or vintage and it shows. The gallery wall is full of collected art from family, friends, and local artists, along with some childhood keepsakes and I find so much inspiration in every piece.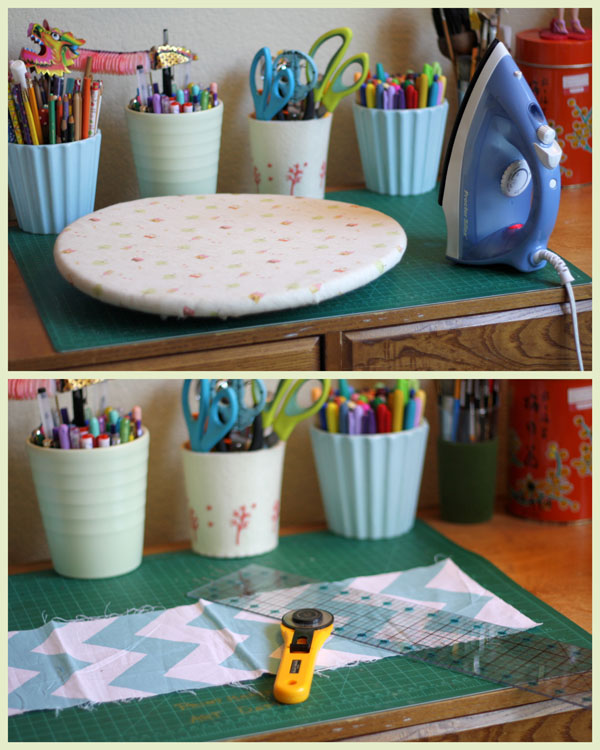 Below the gallery wall is my standing desk. My old home was very small so I learned to fit a lot of crafty goodness into a tiny work space, and now that I have more room I find it makes my new space super efficient. Compartmentalizing all the tiny supplies in a tiny drawer unit I found in the hardware store really helps me keep them organized. My cutting and ironing spot shown above doubles as a papercraft and sketching space as well, with all the supplies I need stowed in vintage flowerpots and other quirky containers.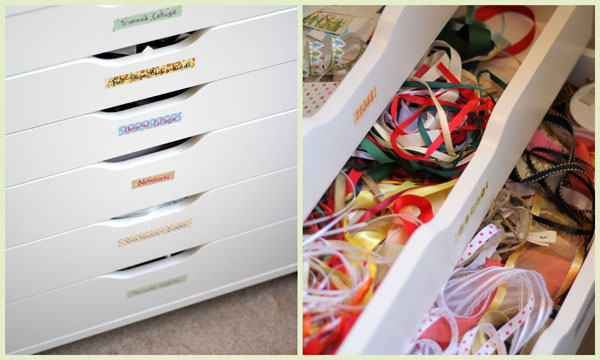 The base of the desk is made from 2 Ikea flat files. I used to have all my craft supplies in clear plastic stacking containers but every time I wanted to find something I had to dump the whole container out. Having all the supplies in one layer makes it easy to find everything I need, and sweet washi tape labels keep everything straight.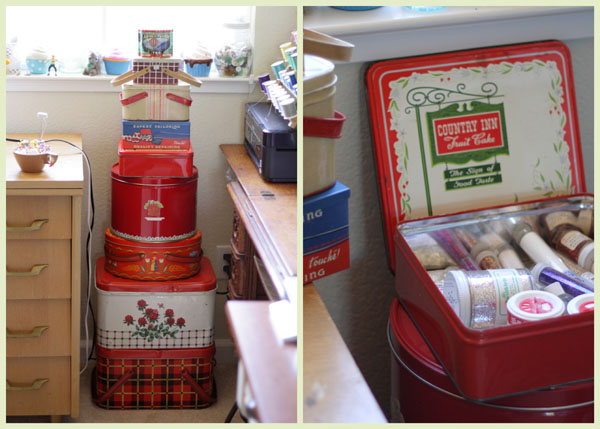 Next to my sewing desk is my collection of vintage tins and each one houses a different set of supplies, anything from Hama Beads to circular knitting needles and glitter.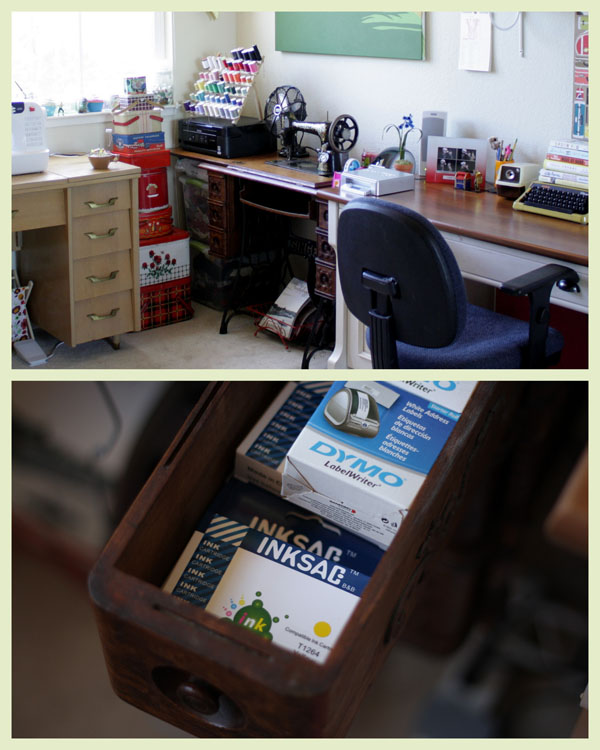 My lovely antique Singer machine, while not quite in working order, serves as my printing station and houses my Dymo and inkjet printers on top and all my ink cartridges and labels fit perfectly in the drawers.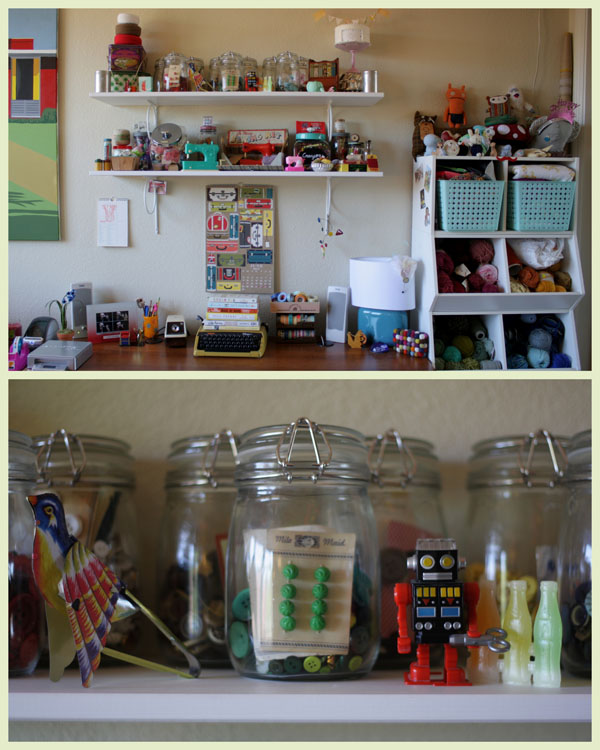 One of my favorite parts of the office are the shelves I hung above my desk. They're from Ikea and house my vintage crafty treasures. Ikea canning jars house my extensive button collection on the top shelf, all organized by color.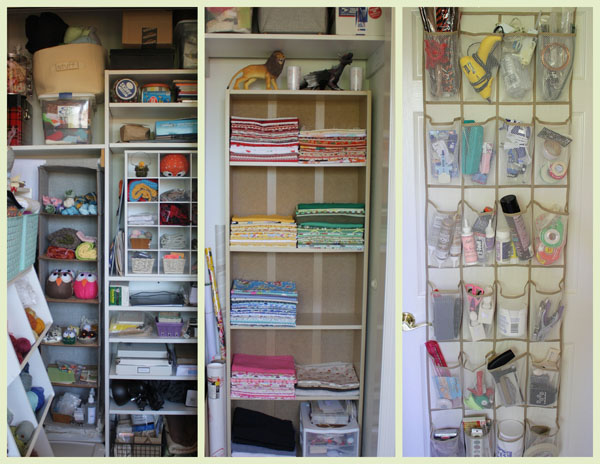 The closet and door on the back wall are chock full of all kinds of supplies and thanks to the built-ins plus a hanging organizer, a 15-compartment shoe holder, a bookshelf, and a back-of-door shoe organizer (all from Target), they hold it all while being perfectly organized. I folded my fabric to fit my shelf with the help of a piece of canvas board. I cut the board to fit the space plus a little extra to hang onto on one end, wrapped fabric around it, slid the canvas out, and folded the resulting piece to fit the depth of the shelf. Once it's done, it's easy to refold and replace fabrics as you use them.
I hope you all enjoyed seeing more of my craft space and that it inspired you to reorganize your space too!
Thanks for sharing, Chase! 

Don't forget to enter the This is Just To Say handmade stamp giveaway!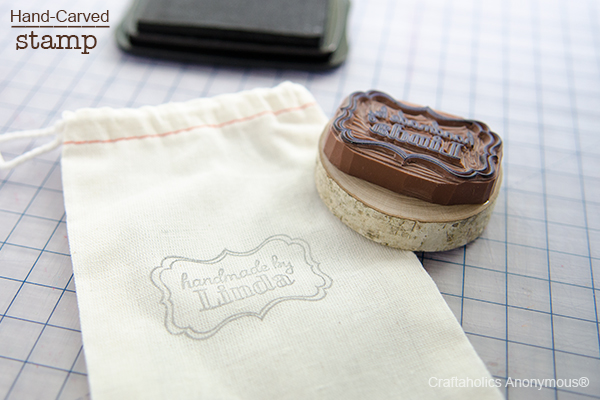 Latest posts by Craftaholics Anonymous (see all)