Dinah from DIY Inspired gives us a tour of her bright and colorful craft room today! Its gorgeous! Enjoy! – Linda



DIY Inspired Craft Room Tour
Hi! I'm Dinah, SoCal Craft and DIY Blogger. Writing and getting creative is my passion and feel fortunate to do it every single day. Over the last few years I have created and published over a thousand craft and DIY tutorials on my blog DIY Inspired, in magazines, and some pretty fantastic websites. Needless to say this craft room is not only a place of inspiration but my sanctuary!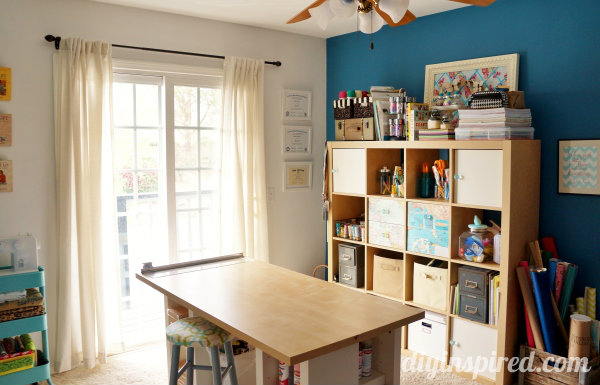 This is my craft room. I love the natural light that comes in from the balcony. That's always a plus when taking pictures.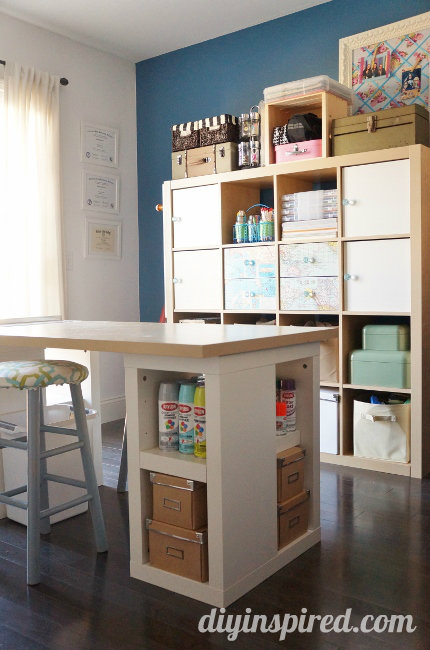 It's always changing and getting organized. I am constantly moving and reorganizing all my supplies.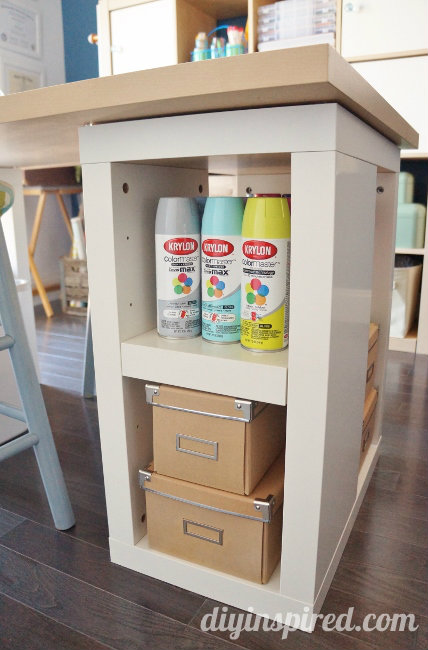 The legs of my craft table have handy dandy shelves where I keep some of my spray paint, and boxes with hardware, paper supplies, adhesives, etc.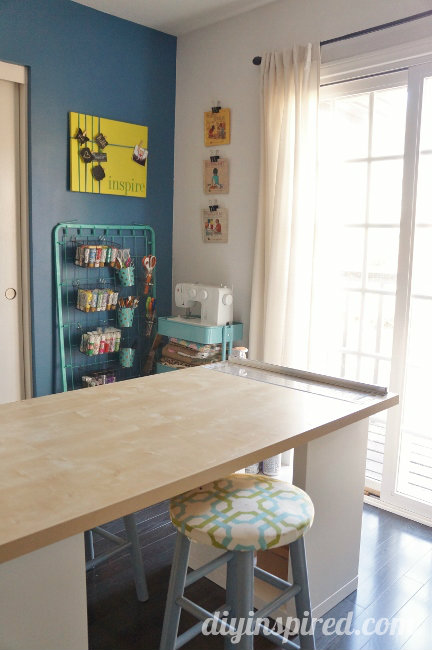 This is the view from the other side. My craft table takes up most of the room.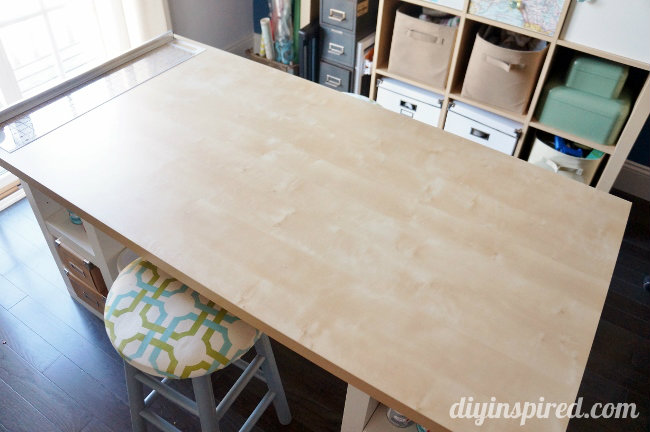 This table is everything! It's not always this clean. On any given day, it will be covered with my projects of the week.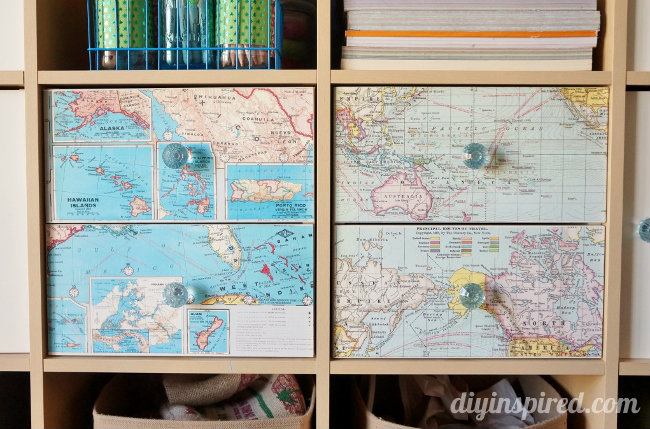 I had to give a little oomph to these plain white drawers so I covered them with some old maps I had and changed the knobs. Here's my recycled map drawer tutorial.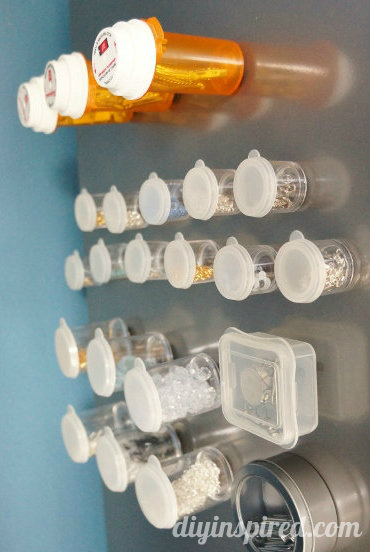 I hung this magnetic board on the side of my shelving unit and added magnets to small plastic containers to hold small jewelry notions, paper lips, pins and beads to make them easily accessible.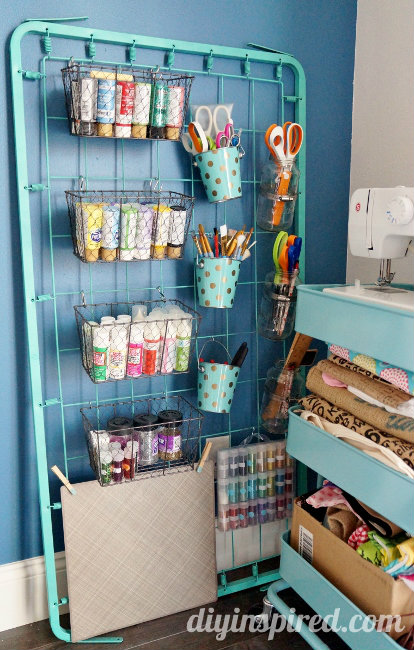 I turned my daughter's crib spring into some repurposed craft storage because a) I have a ton of supplies, and b) I had a hard time letting go of the crib (she's growing up WAY too fast)!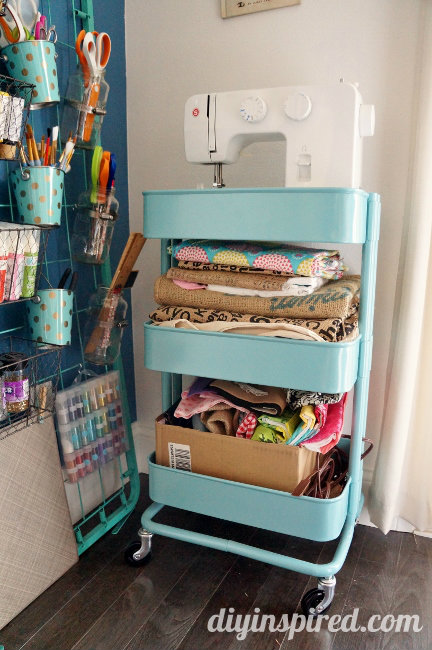 This is a kitchen cart that holds my sewing machine (which I seldom use) and fabric.
Hope you enjoyed this tour! I love her space and how she organized everything! Find more craft room tours to inspire you here!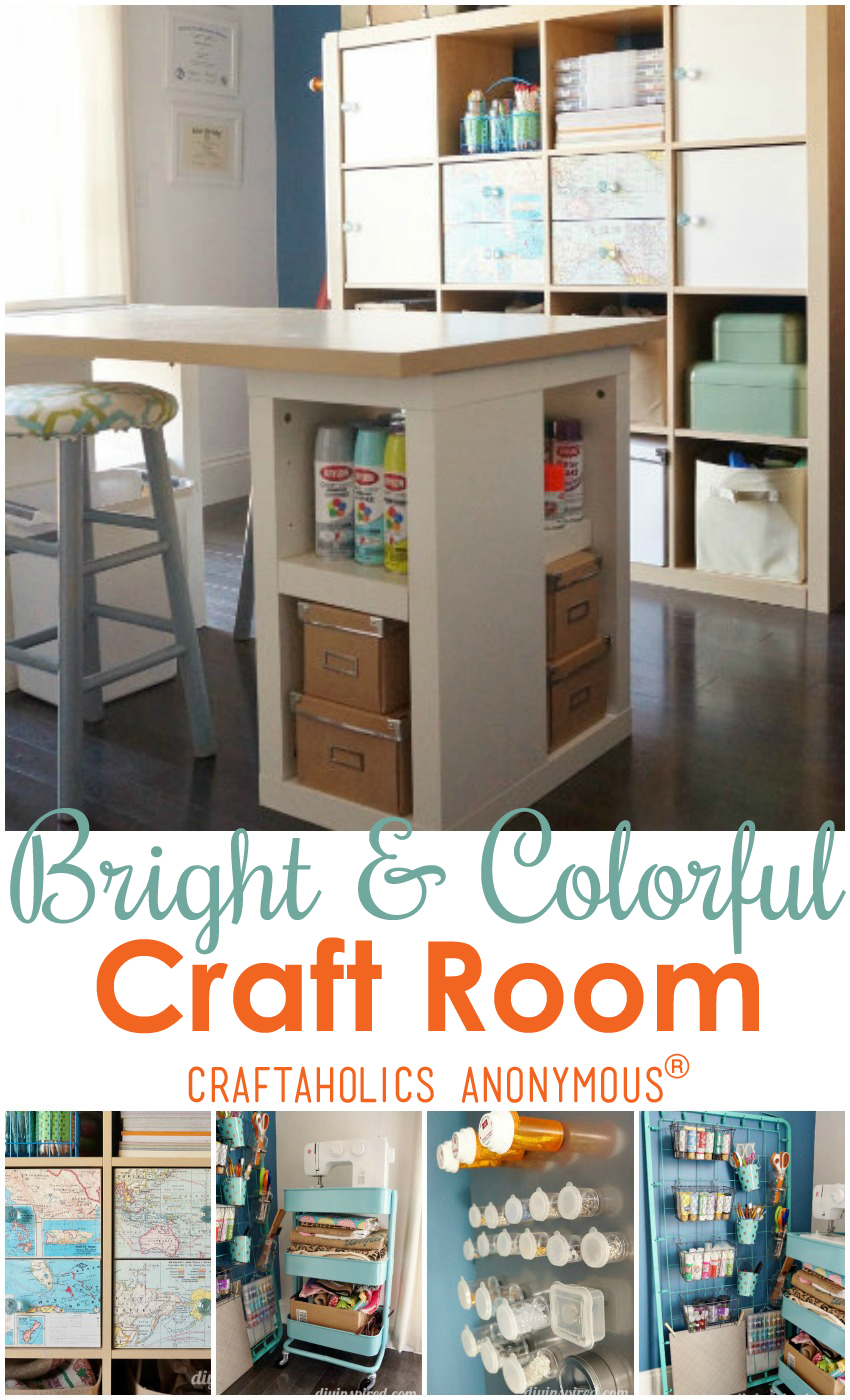 Latest posts by Craftaholics Anonymous (see all)