So I found these amazing spools of trim at Michaels a vision of these amazing Mini Christmas Trees flashed before my eyes and I knew I had to make them! The color scheme of the trim screams colorful modern Christmas to me, what do you think?
Colorful Mini Christmas Trees
The texture is AMAZING, right?! And the pop of color is fantastic. Loving the pink and minty green colors for Christmas.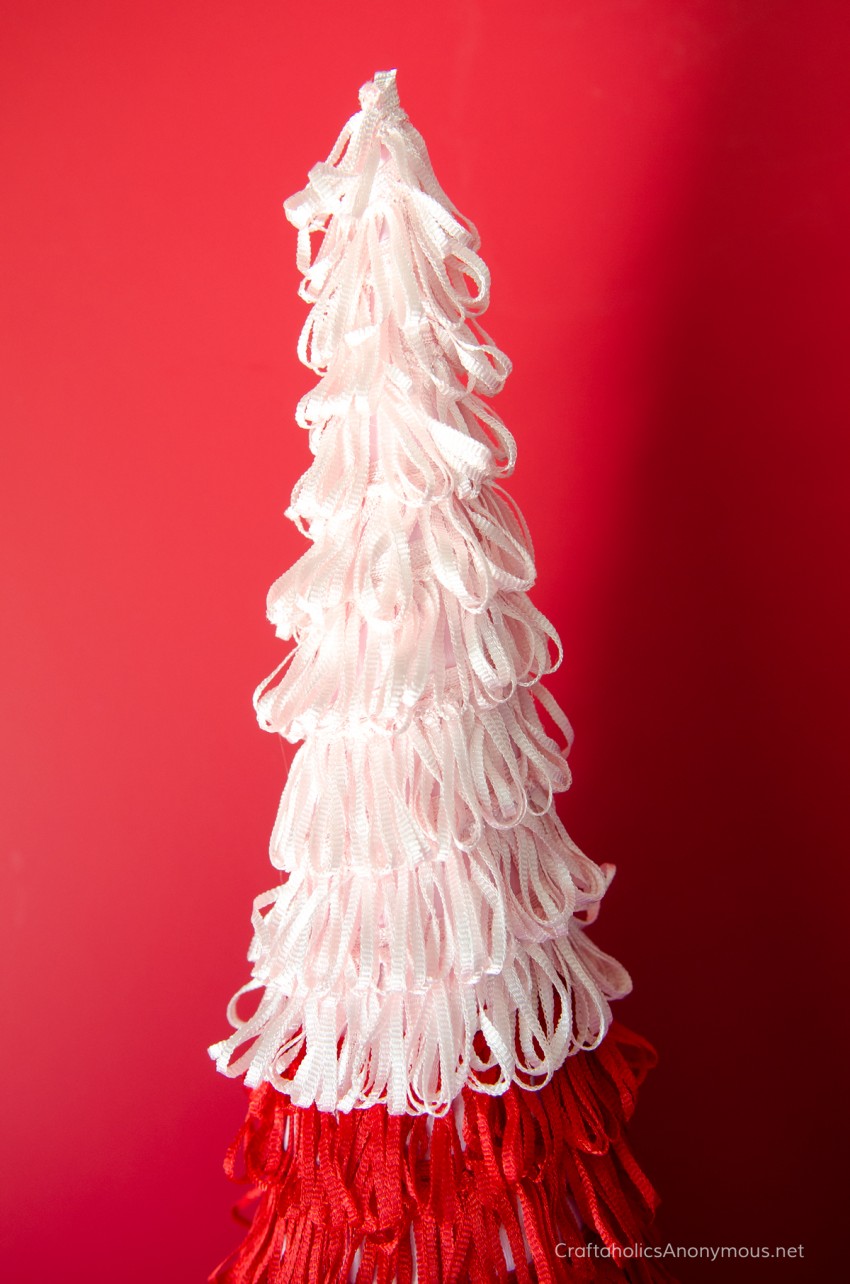 A little up-close action for ya. This line of trim is on clearance right now at my Michaels. There are several other options to pick from including pom poms. Love me a good pom trim.
DIY Ruffle Christmas Trees Tutorial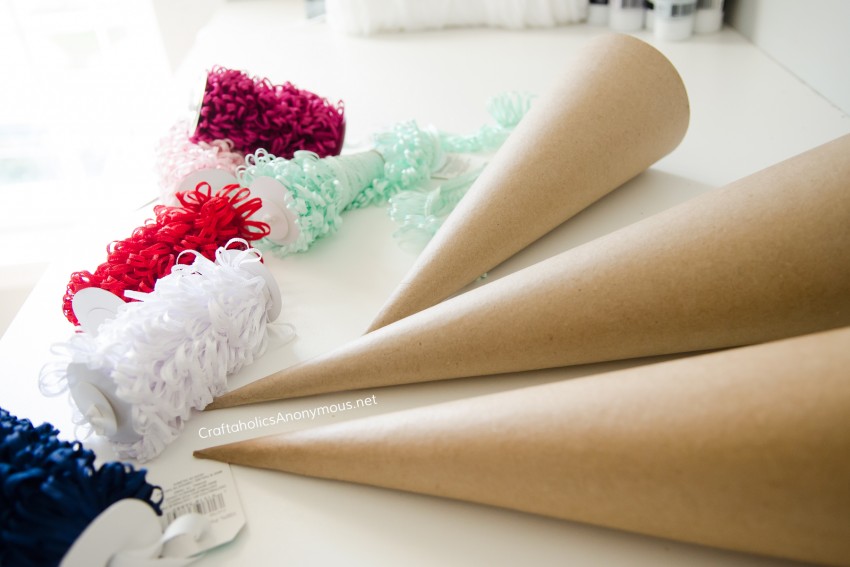 Supplies
3 Paper Mache Christmas Trees in different heights (like these)
Spools of Trim by Celebrate It (found at Michaels)
Hot Glue Gun
Foam Paint Brush
Craft Paint in coordinating colors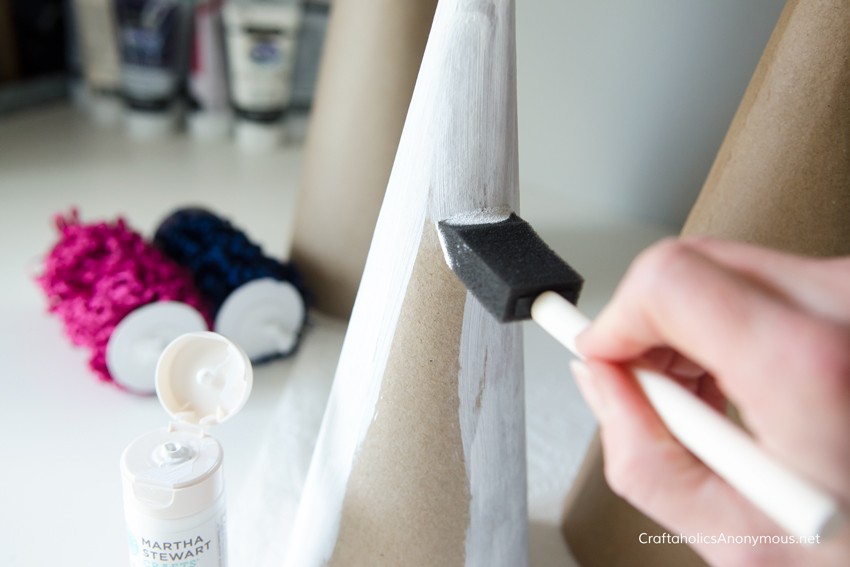 With a foam brush, paint the paper mache christmas trees to coordinate with the trim.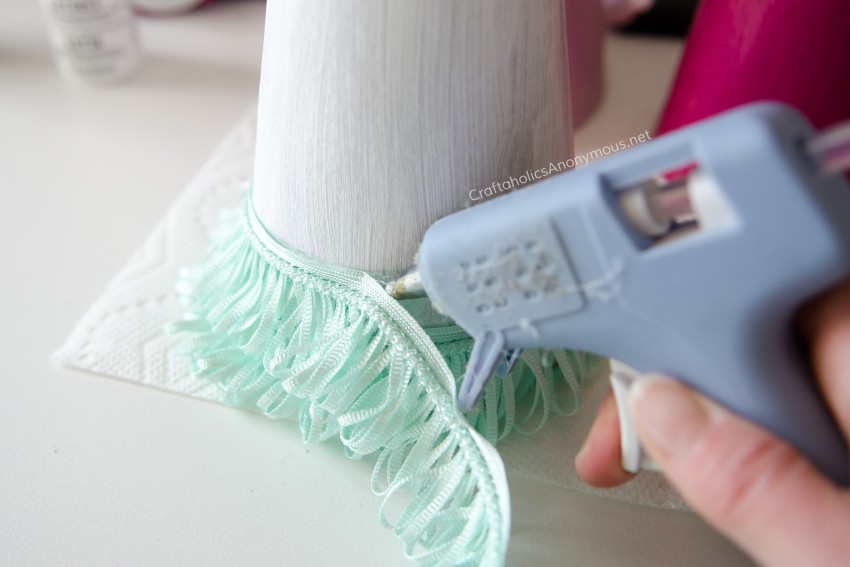 2. Starting at the bottom, hot glue the trim around one paper mache christmas tree. When you get half way up the tree, switch to a different colored trim. My largest cone christmas tree took 2 spools for the bottom color. All others did fine with just 1 spool per color.
3. When you get to the top, trim off the excess trim and secure the end with hot glue to the tip of the christmas tree.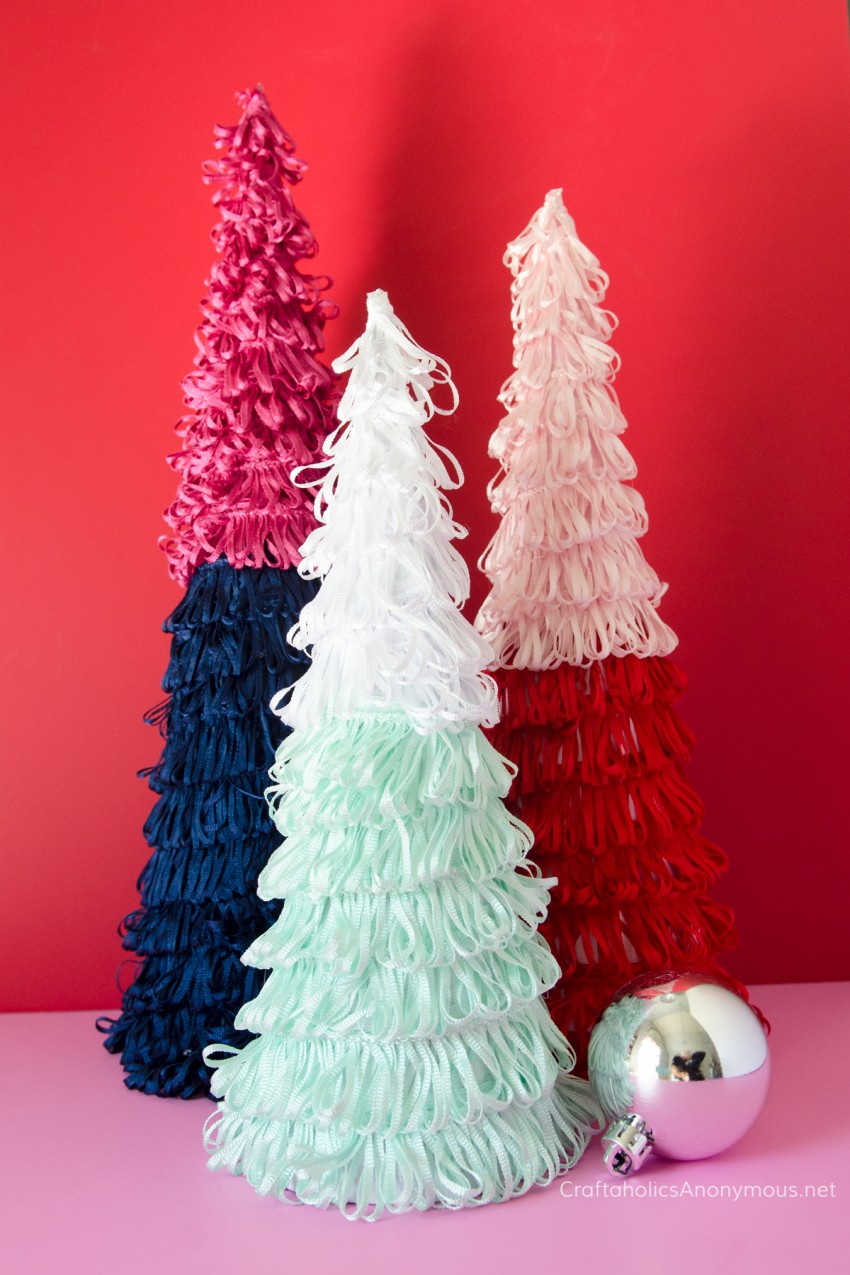 So that's an easy way to add color and texture to your holiday decor!
Santa's MAKEshop is now open at Michaels! From holiday décor to trimmings for your tree, you can find everything you need to make your holiday magical!
Looking for more Christmas Tree craft ideas? Check these out!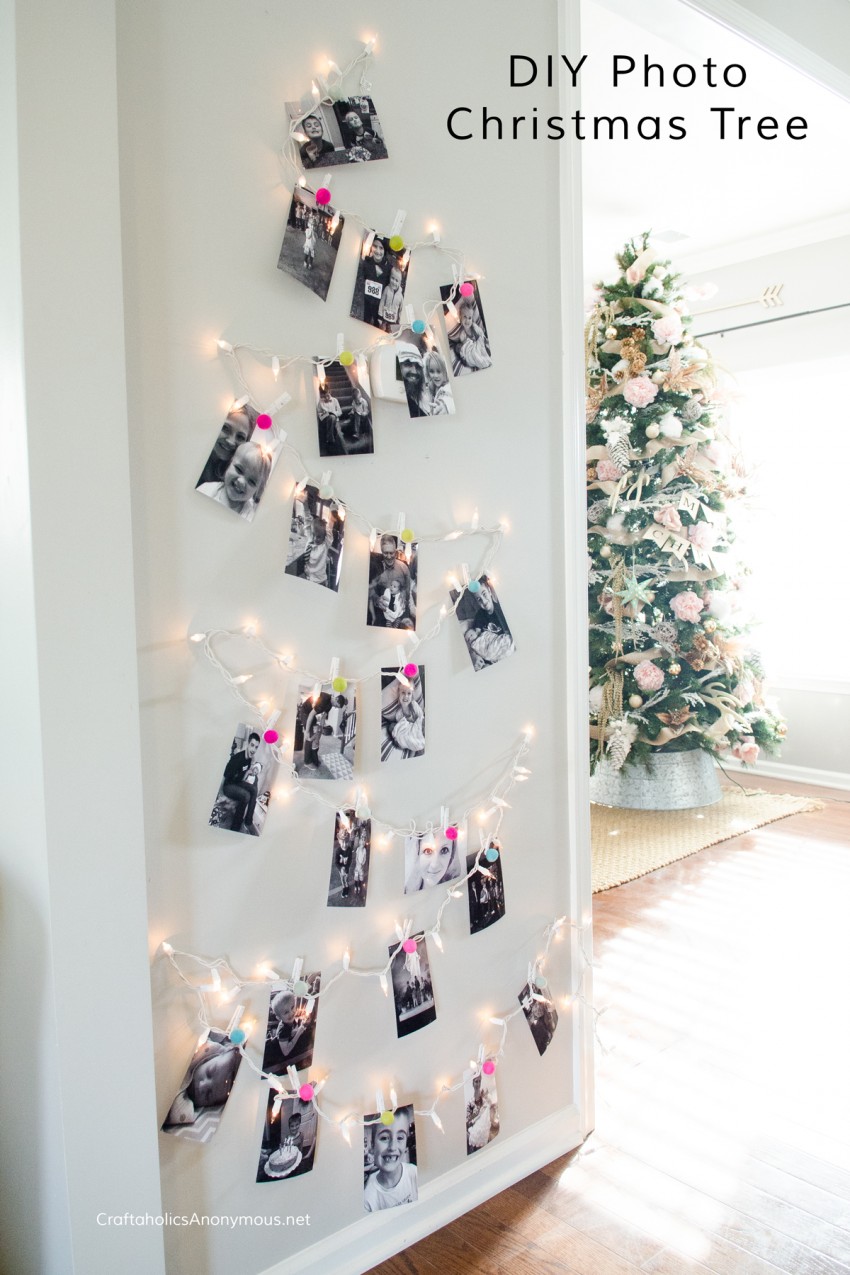 Pink and Gold Floral Christmas Tree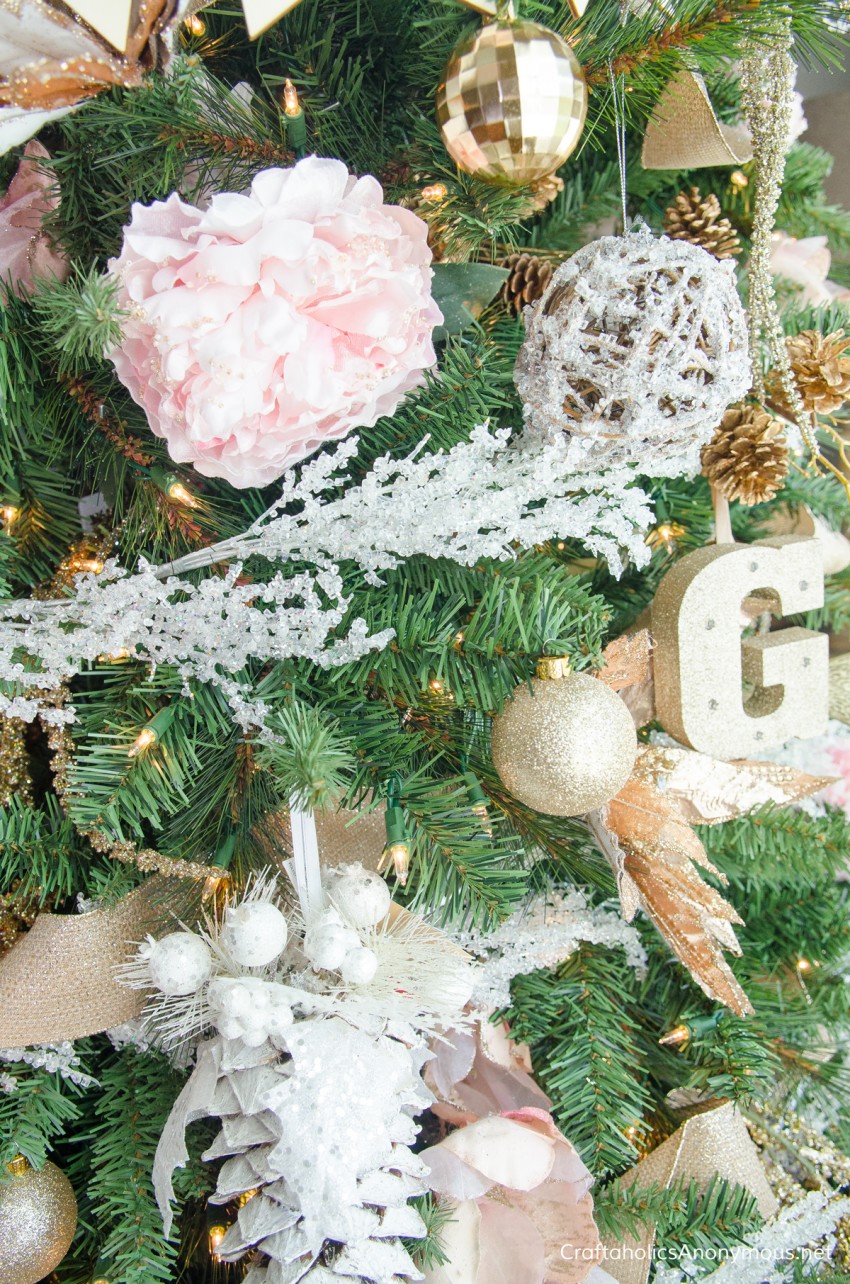 Disclosure: This post is brought to you by Michaels. All opinions are my own.

Hi! I'm Linda, the craft addict behind Craftaholics Anonymous®, a craft blog. Crafting is cheaper than therapy, right? When I'm not DIYing something, I can be found taxiing around our 4 crazy kids or working out. Or shoe shopping... because you can never have too many shoes! Happy crafting! ♥