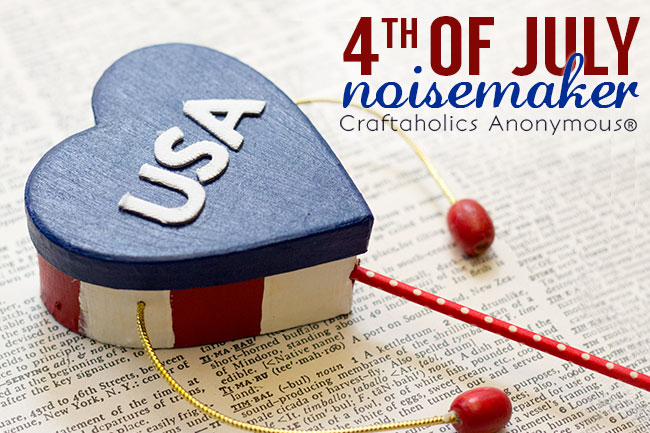 With so much to do before your 4th of July get-together, it's often easy to overlook activities or games to entertain the kids. My name is Vanessa (visit me at Tried & True!) and I'm back this month to share these fun 4th of July Noisemakers that are easy to make with kids of all ages!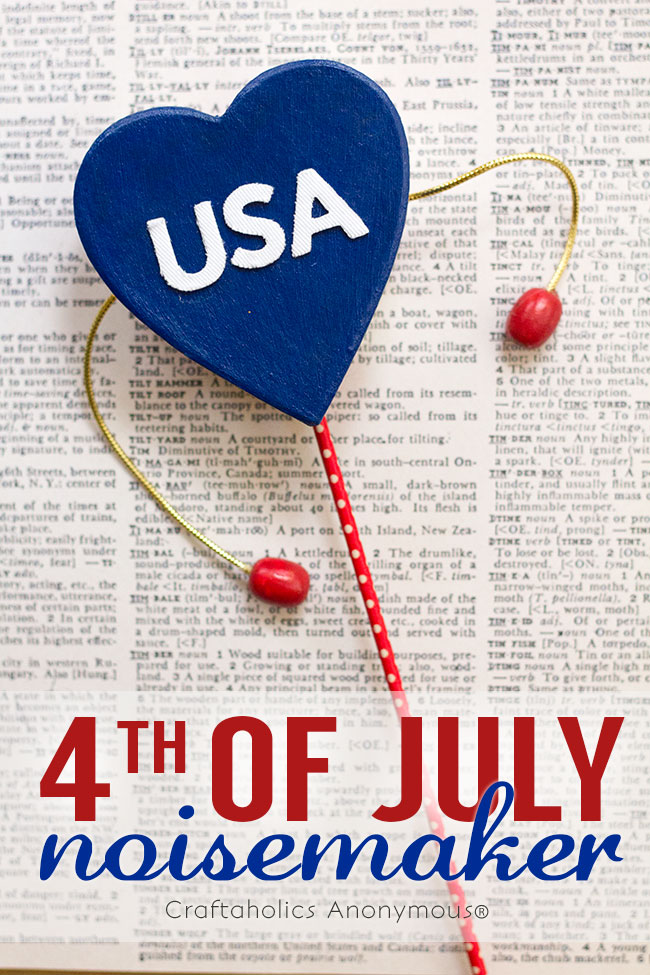 4th of July Noisemakers
Supplies:
Small Paper Mache Box
Paint/Paintbrushes
Wood Dowel
Washi Tape
Cord
Beads
Hot Glue Gun/Sticks
Stickers
Instructions:
1. Paint the outside of the small paper mache box. Depending on the age of the child, you may or may not have to assist. My three year old son was more than willing to help at the beginning but honestly, I had to finish the stripes after he ran off to swing!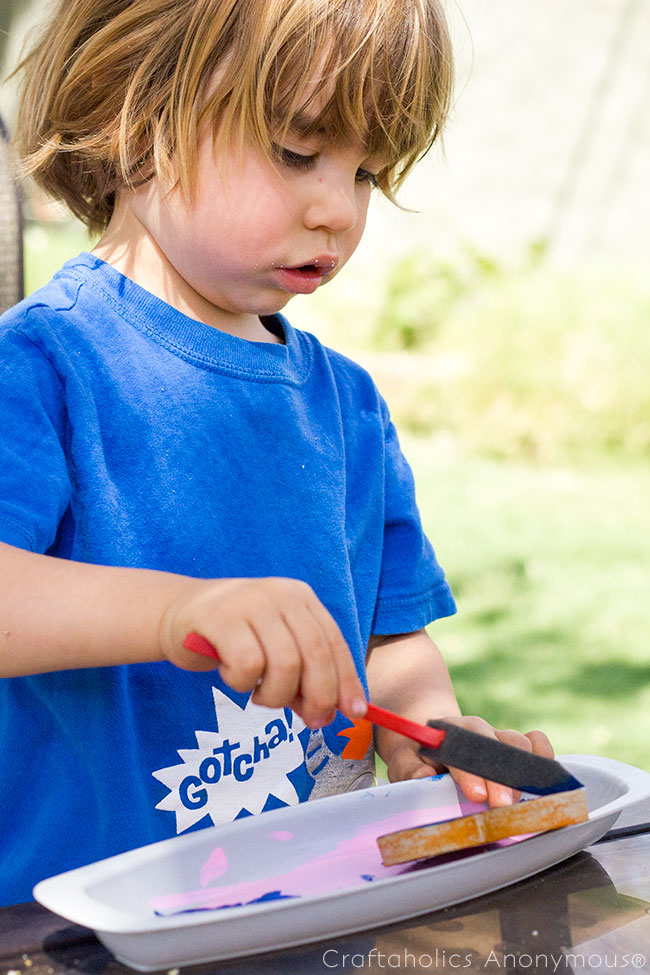 2. After the paint has dried completely, punch a hole in the base of the paper mache box. Wrap the dowel rod in washi tape and insert into newly created hole. Apply a good amount of hot glue to the inside of the box to secure the rod in place.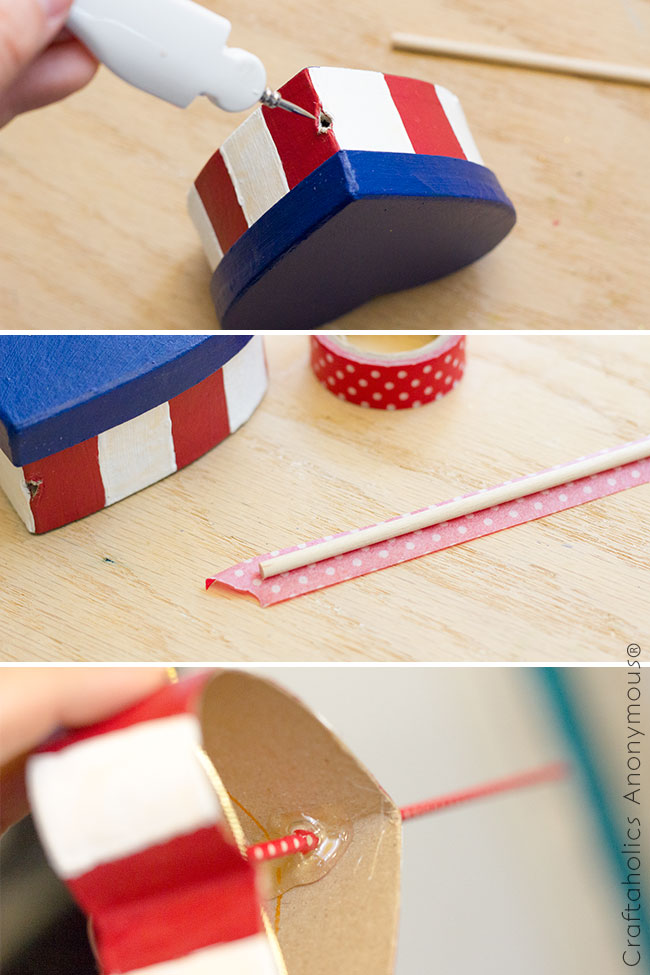 3. Punch holes in the sides of the box and thread string through (add knots to prevent sliding). Use a bit of glue on the bead hole and push thread end through until secure. Repeat on other side. You can also add some extra beads to the box to add to the noise. Apply a liberal amount of glue to the inside of the lid and press in place.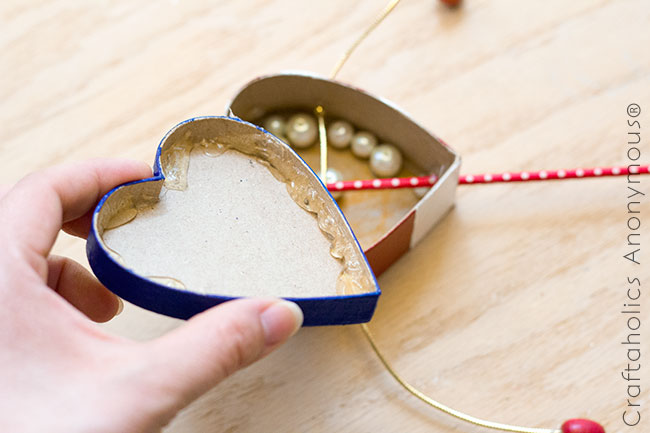 4. Use white stickers or paint to add the final "USA" detail.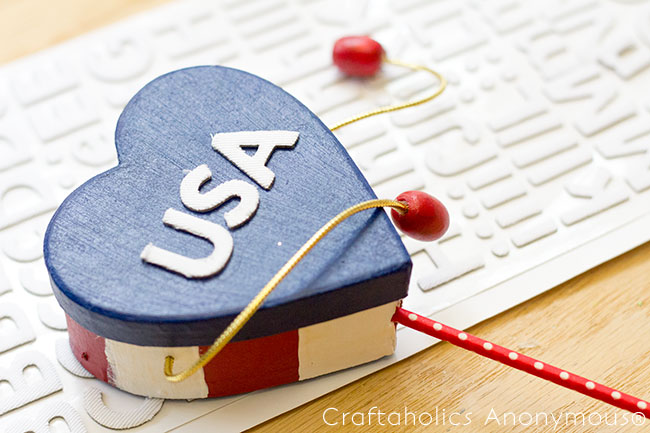 Now you've got your very own 4th of July Noisemaker! The kids can just wave it around to make noise or you can show them how to twist it in between their hands to make the beaded strings tap the drum. Either way, tons of noise and tons of fun!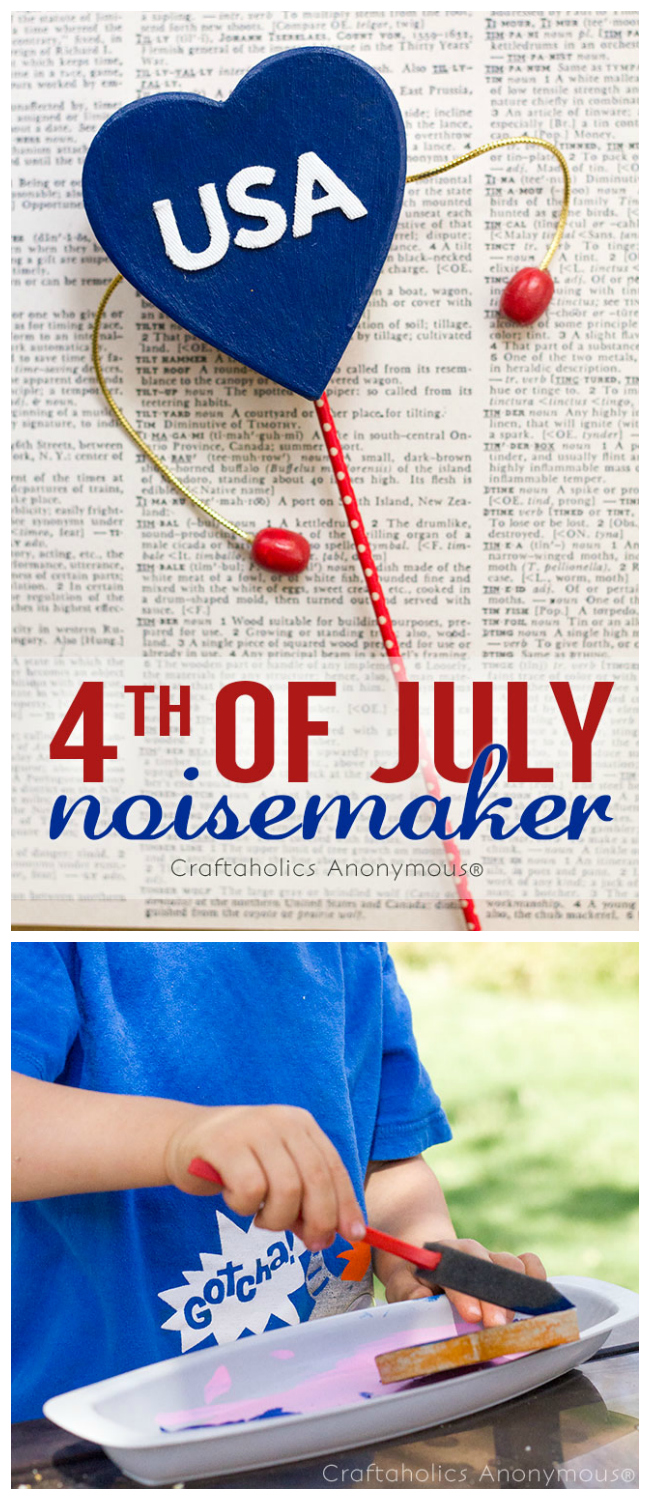 What fun 4th of July crafts are you working on? I'd love to hear in the comments below!
Vanessa
Vanessa Brady is the mother of two boys and when she's not pretending to be a robot or superhero, Vanessa enjoys creating original projects and tutorials for her creative living blog, Tried & True.