Baby Food Advent Calendar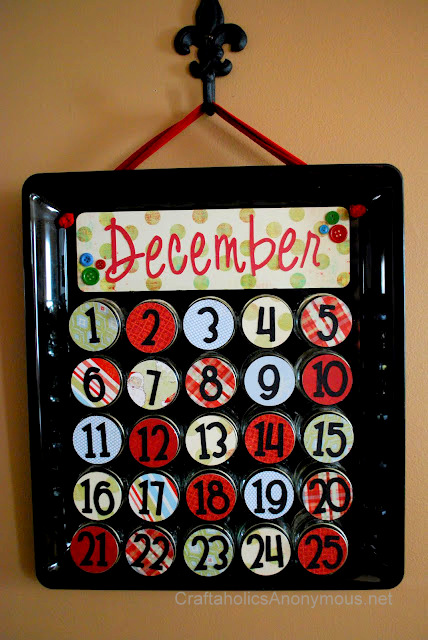 I finished my advent calendar! wahoo! Barely in the nick of time since today is December 1st. Better late then never, right? I used baby food jars to hold the candy or prize for each day.
(I actually make my own baby food, so I had to scrounge up these jars!:)
And I got the black serving tray at Goodwill for a $1. Can't beat that!
Well, I know there's one really excited
kid
person around here to open the jar each day!

Hi! I'm Linda, the craft addict behind Craftaholics Anonymous®, a craft blog. Crafting is cheaper than therapy, right? When I'm not DIYing something, I can be found taxiing around our 4 crazy kids or working out. Or shoe shopping... because you can never have too many shoes! Happy crafting! ♥