I am so excited to be sharing this craft room tour from Coastal & Crafty with you today! It is colorful, organized, and full of inspiration! Enjoy! – Linda
Craft Room Tour with Coastal And Crafty
Once upon a time we had enough room in our house for me to have an entire room dedicated to my crafting stuff/office/whatever. When I was pregnant, that room became our baby's cherished nursery. My crafting supplies went into the garage. Before I knew it, we had a newborn baby and I savored the days of being a new mom.
As babies do, he began to grow, fell into more of a schedule and I found I was missing doing something for myself. In addition to occasionally picking up days working, I wanted to get back into crafting. I had no desire to craft in the garage where it is either too hot, too cold, I could go on.
All the rooms in our house were currently occupied, but it occurred to me maybe I could clear out just one corner and have a little desk for myself. After a lot of work and using many naptimes, I am excited to show you my new craft corner: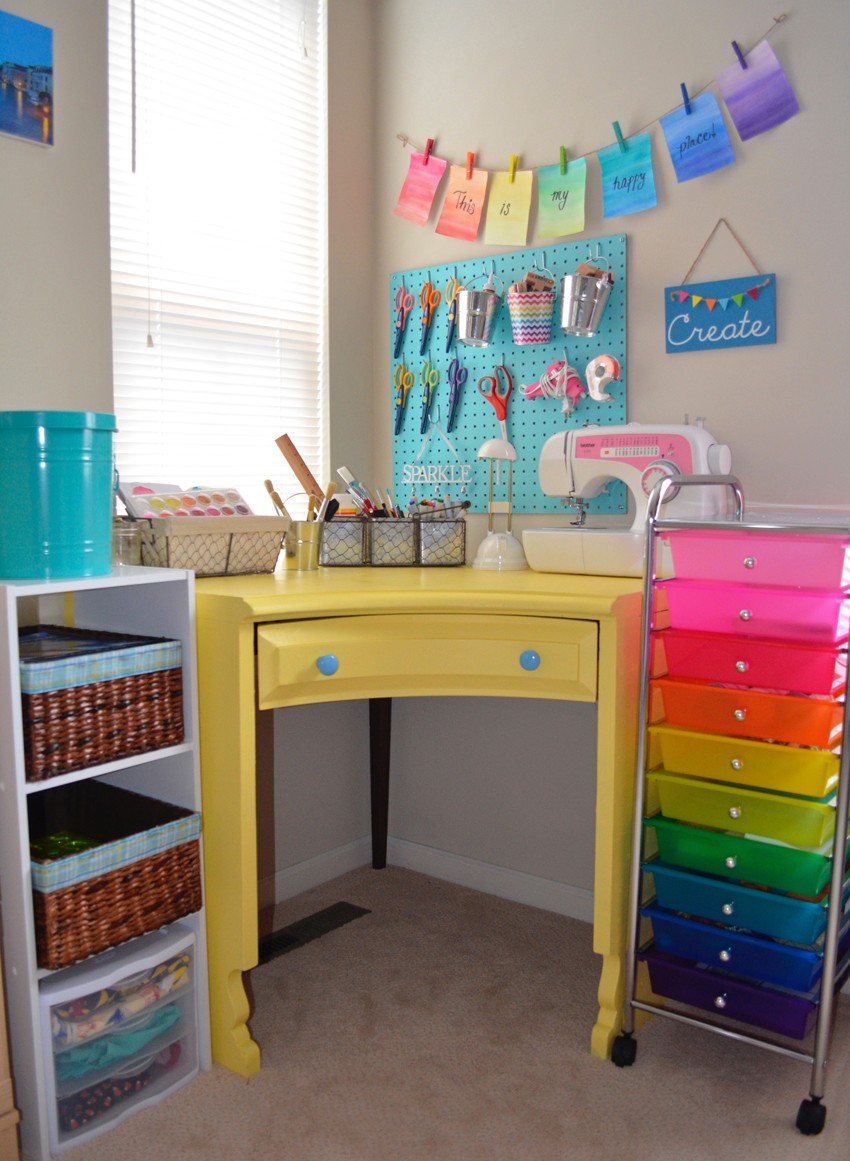 It all started when I found my desk at a local thrift store.
Share and Enjoy