Dress up your favorite store-bought cupcakes with these easy inexpensive cupcake toppers!
Easy Inexpensive Cupcake Toppers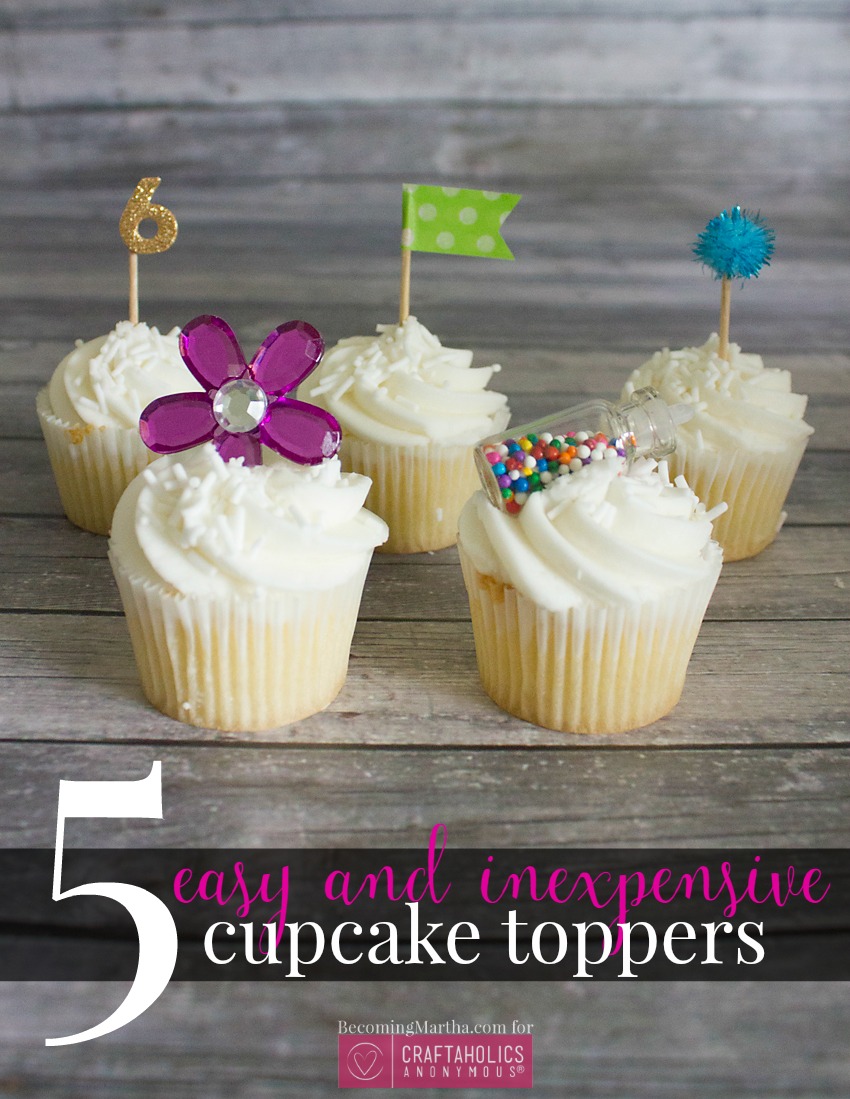 Hi friends!
It's Sarah from Becoming Martha, back again and sharing another fun post for this month.  One thing I love throwing is a good party. However, I'm not a fan of baking.  I usually tell myself I'm going to bake homemade cupcakes but end up running to the store at the last minute and grabbing some storebought ones.  They're cute as is, but sometimes, they need a little extra oomph to make them match the party decor.  So today, I'm sharing five easy inexpensive cupcake toppers to dress up those store-bought cupcakes – and most of them are made with items you can find at the dollar store!
1. Mini Bottles:
If you run to the store for cupcakes at the last minute, chances are you don't have time for elaborate toppers. Thankfully, these adorable little glass jars from the dollar store look adorable on a cupcake.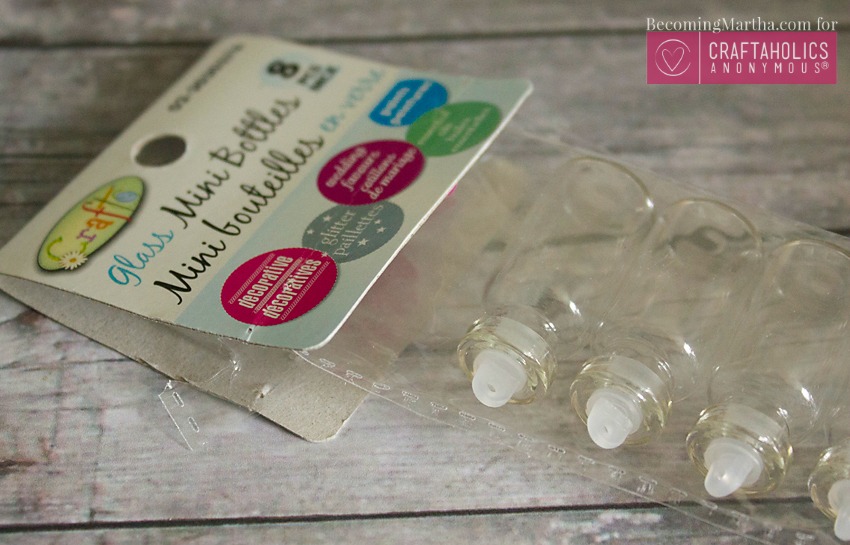 Just use a funnel to fill the jars with colorful sprinkles, and sit them on top of the icing.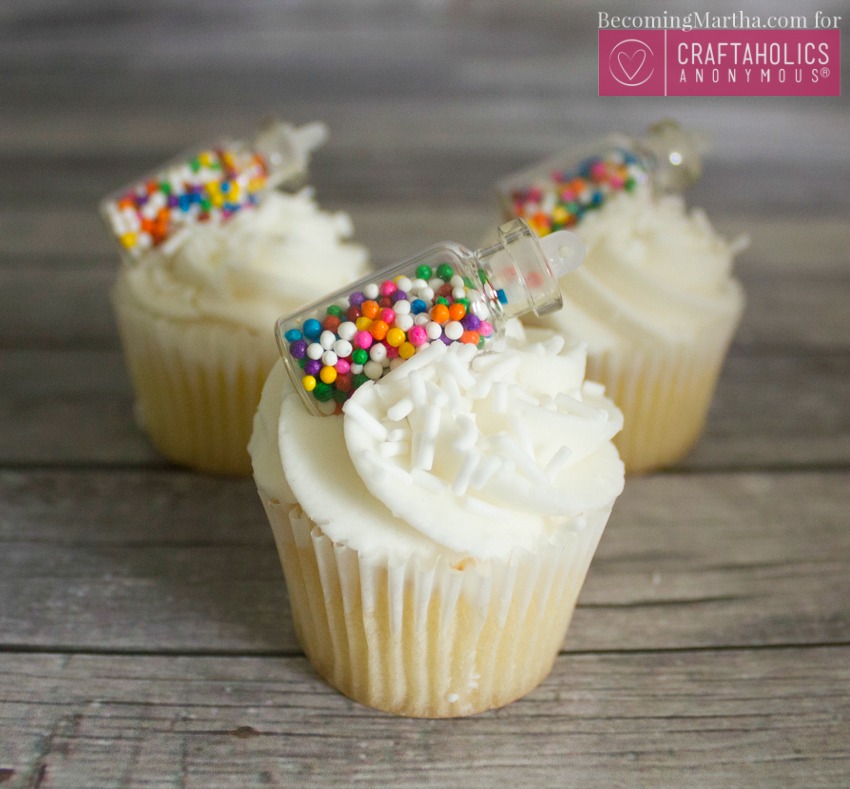 What kid wouldn't love having their own jar of sprinkles to pour on top of their cupcake?!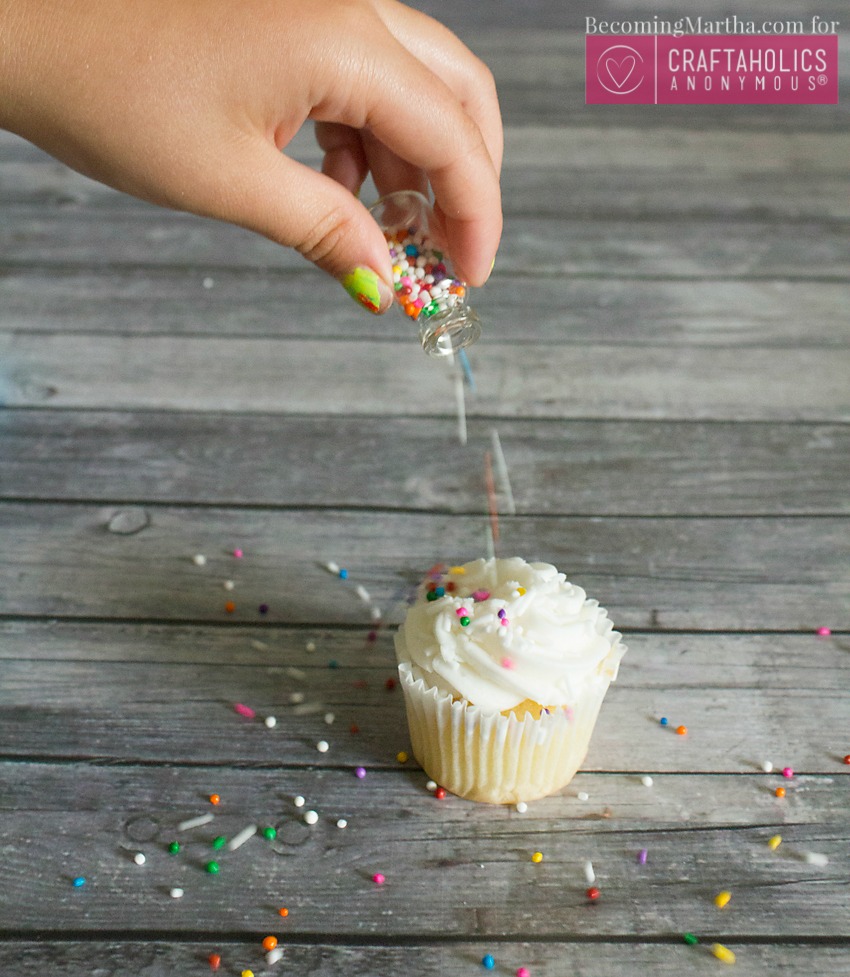 Share and Enjoy