When we bought our house 1.5 years ago, the previous owners had just built it and everything was boring, snoring contractor grade everything. Our Master Bathroom was the perfect example of this. Everything from tan paint to life-less faucets. Our bathroom needed some serious character and style added! After a quick update, this is what our Master Bathroom looks like now:
Master Bathroom Update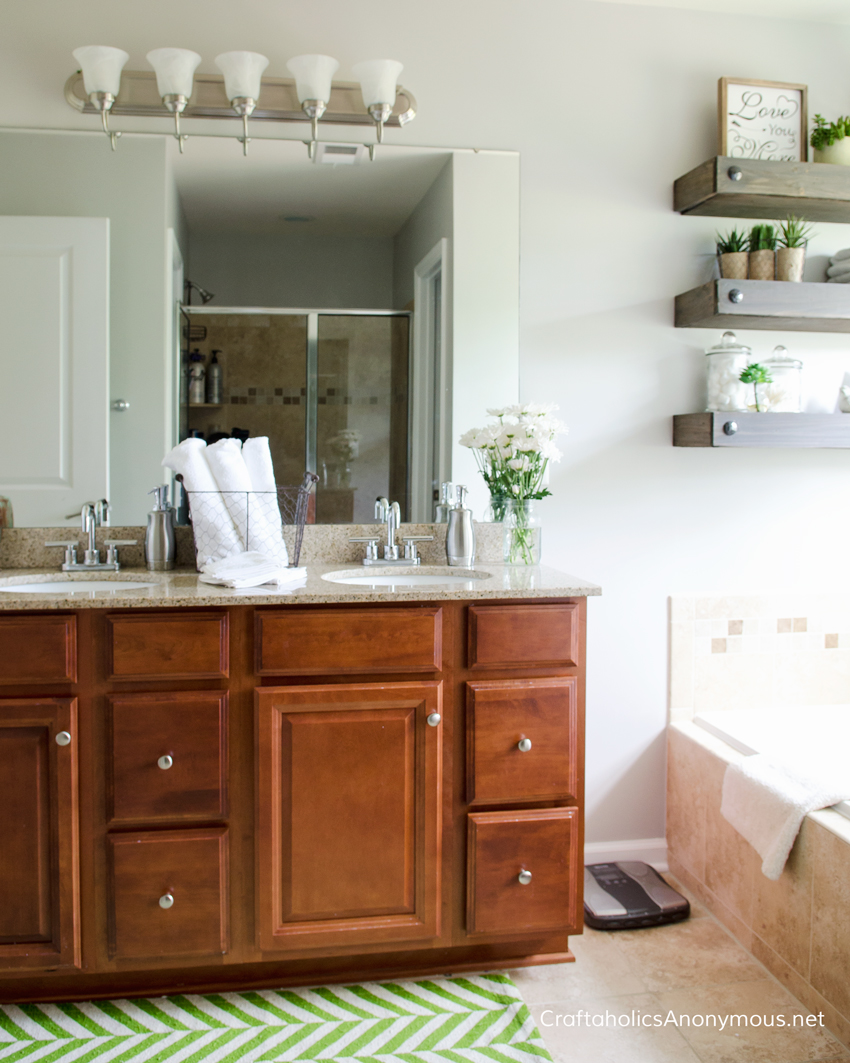 Check out the Before and After side by side so you can see what we did!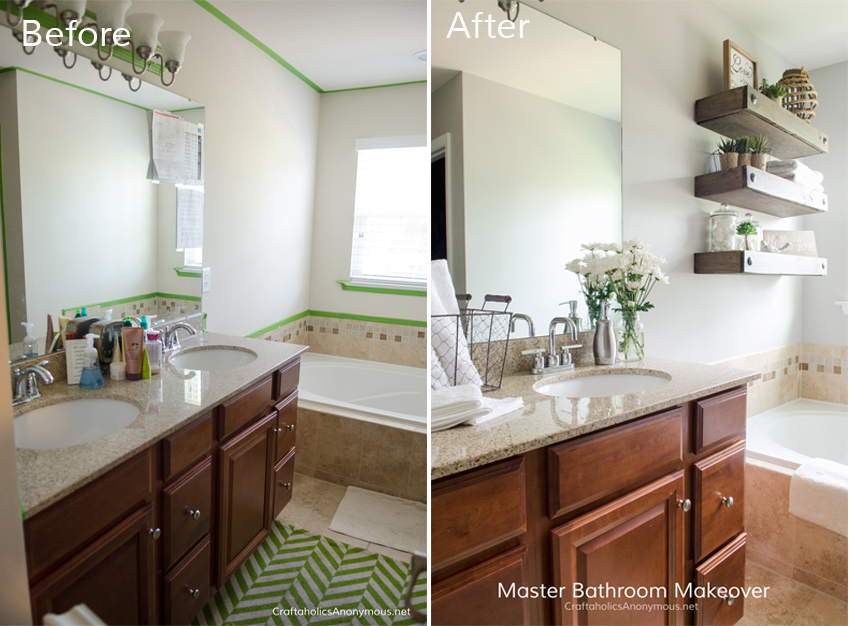 We did this makeover in only 2 weeks! Crazy, right?!
*Note: I remembered to take the Before picture after we'd already put up the painters tape. oops! 
DIY Bathroom Makeover
What we did:
Share and Enjoy