❥❥❥❥❥HAPPY VALENTINE'S DAY! ❥❥❥❥❥
I hope you have a wonderful day and let those closest to your heart, know how much they mean to you!
So today is actually my birthday. I know I know, I was a love baby haha! The most ironic thing about my birthday being on one of the biggest chocolate holidays ever, is I don't like chocolate. Anyone else dislike chocolate? I'm just not a big fan of it. Weird, I know.
Ever since I started my blog 3.5 years ago, I have had a week long Birthday Bash celebration….Well, this year, being pregnant with my third and having more on my plate than I've had previously, I decided a quiet celebration was in order. Plus this birthday just might be my last one in the twenties, so I wanted to savor this birthday as much as possible!
But don't worry, even though I'm not doing the Big Bash this year, I do have a little something planned for you today, keep reading! :)
Valentine's Day Card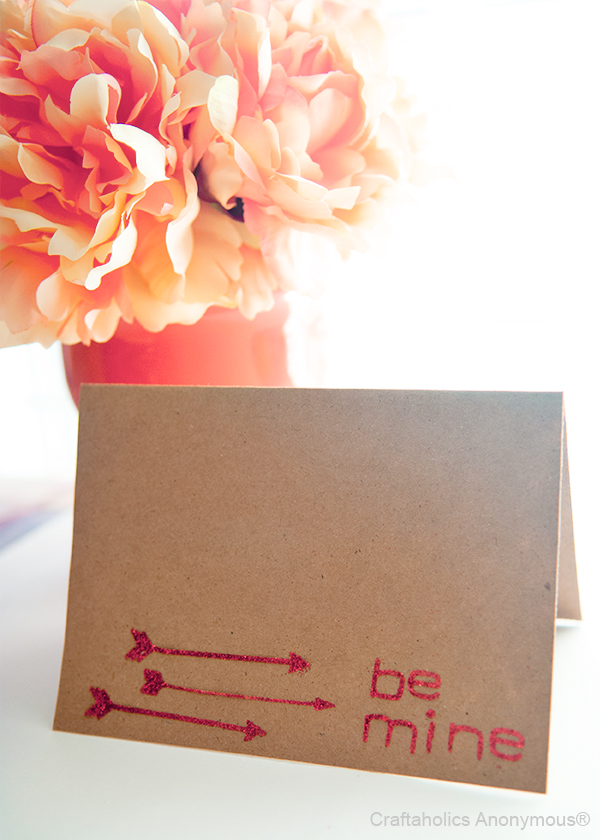 A couple weeks ago, I posted this picture of my Valentine's Day card for Davis during the Silhouette giveaway. Well, I wanted to show a couple better pics since that one was super last minute and not so hot! AND I think the card deserved a better photo shoot! What do you think?
I used Silhouette's new Double-sided Adhesive to make this card. LOVE the double sided adhesive! You can have so much fun with glitter, fine beads, and colored powders with it. Simply use your Silhouette CAMEO or PORTRAIT to cut the design in the double-sided adhesive, apply to your surface, then sprinkle on glitter. Too easy!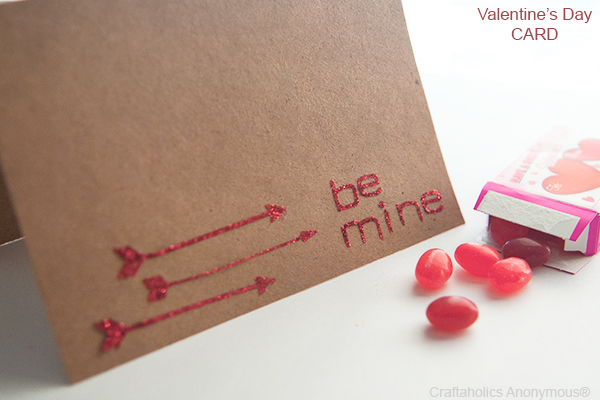 Silhouette Discount Ends Today!
Today is the last day for Silhouette's Double-sided adhesive Promotion, so if you want to try out this fun new Double-Sided adhesive medium or snag a PORTRAIT bundle, you'll need to act fast!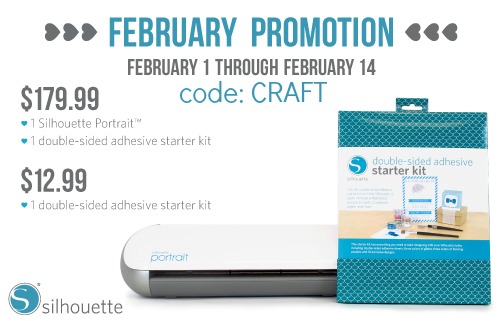 ❥❥❥❥❥❥❥❥❥❥❥❥❥❥❥❥❥❥❥❥❥❥❥❥❥❥❥❥❥❥❥❥❥❥❥❥❥❥❥❥❥❥❥❥❥❥❥❥❥❥❥❥❥❥❥❥❥❥❥❥❥❥❥❥❥
Want to help celebrate my birthday? Enter to win a $50 gift card to one of my favorite craft stores, Hobby Lobby! My treat :)
Hobby Lobby Gift Card Giveaway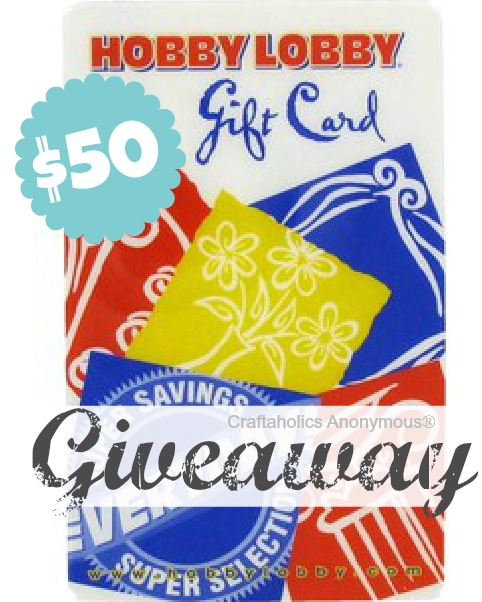 Use the giveaway widget or link below to enter to win!
Good luck!
Happy V-day!
Linda
Share and Enjoy

Hi! I'm Linda, the craft addict behind Craftaholics Anonymous®, a craft blog. Crafting is cheaper than therapy, right? When not crafting, I can be found chasing my 2 small {but very energetic!} boys or playing with my new baby girl. Or shoe shopping... because you can never have too many shoes! Happy crafting! ♥