Are you looking to make a little extra cash by just using your Facebook page? I'm going to tell you about a new Facebook app called CustomBoutiques that allows you to create your own store and make money. Without the headache of shipping or customer service and its super easy. Plus CustomBoutiques will help with promoting and advertising your store. AND you can even sell your own products in your shop for free. So easy, right?
CustomBoutiques
This is what the store front looks like.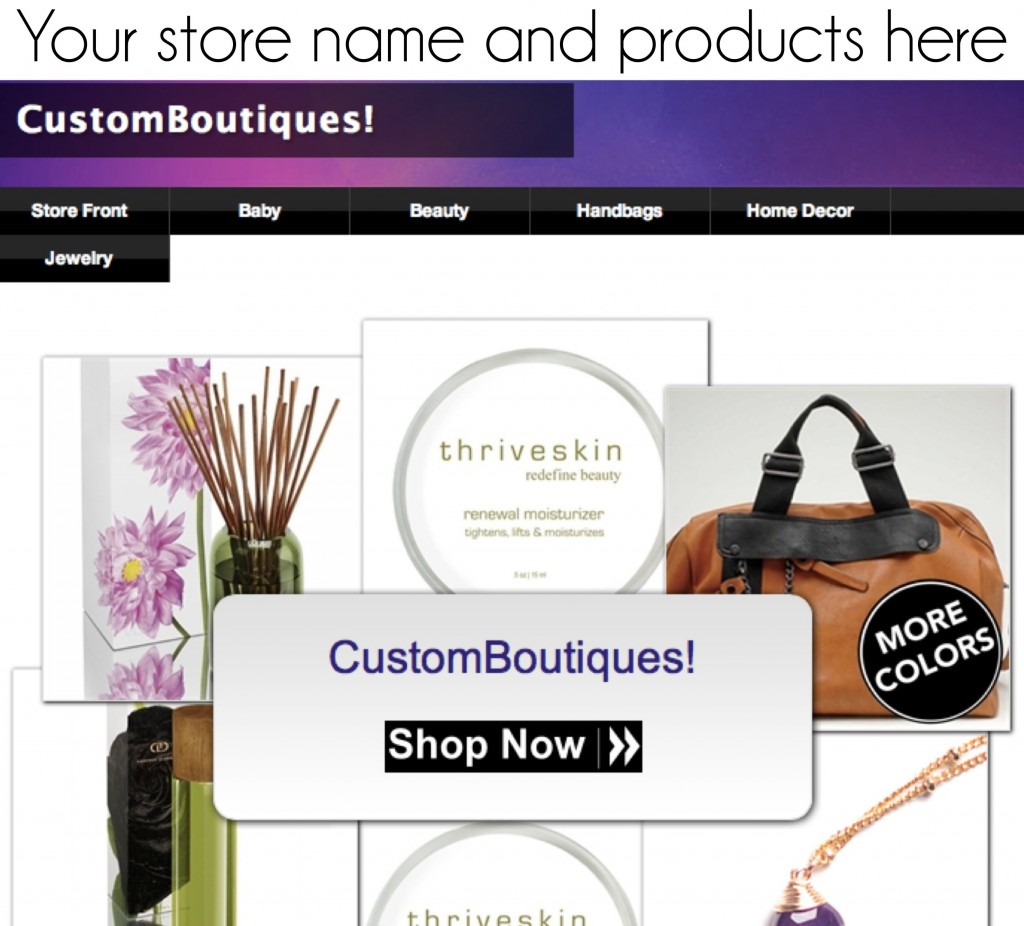 You can name the store! Once you get all set up, you can add the products you like from their catalog. There is a wide variety of products in several different categories.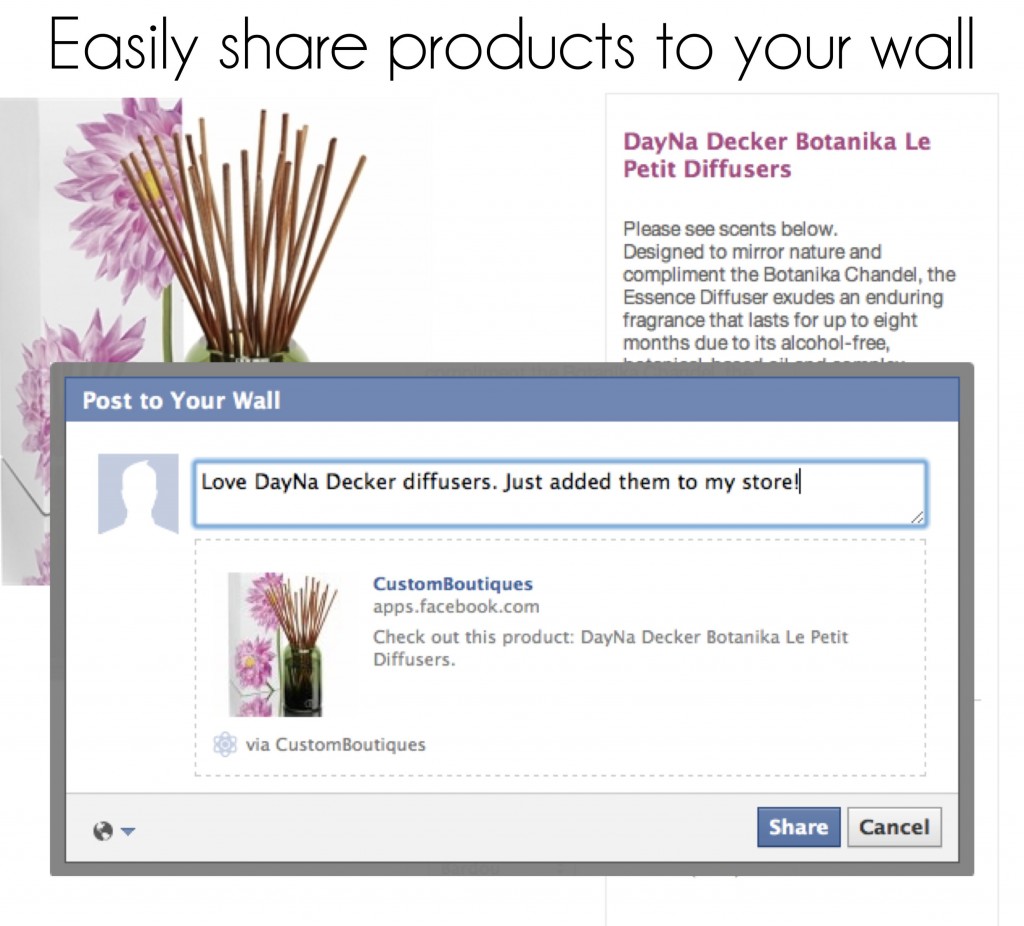 They currently work with these top name brands: Bed Head Pajamas, HomArt, Kumi KooKoon, Knot Genie, Trina Turk, and are always in the process of getting more. You simply share the products on your facebook page and then when you make a sale, you get 18% commission. That includes purchases you make in your store! All commissions are paid via paypal, so you know its safe.
AND I know many of you who own a handmade shop will LOVE this part! You can sell your own things in your store using MY CB by CustomBoutiques. Any profit you make selling your own items from MY CB by CustomBoutiques is 100% yours. Yep, you can sell your own products in your shop and get all the profits. No listing fees, no selling fees!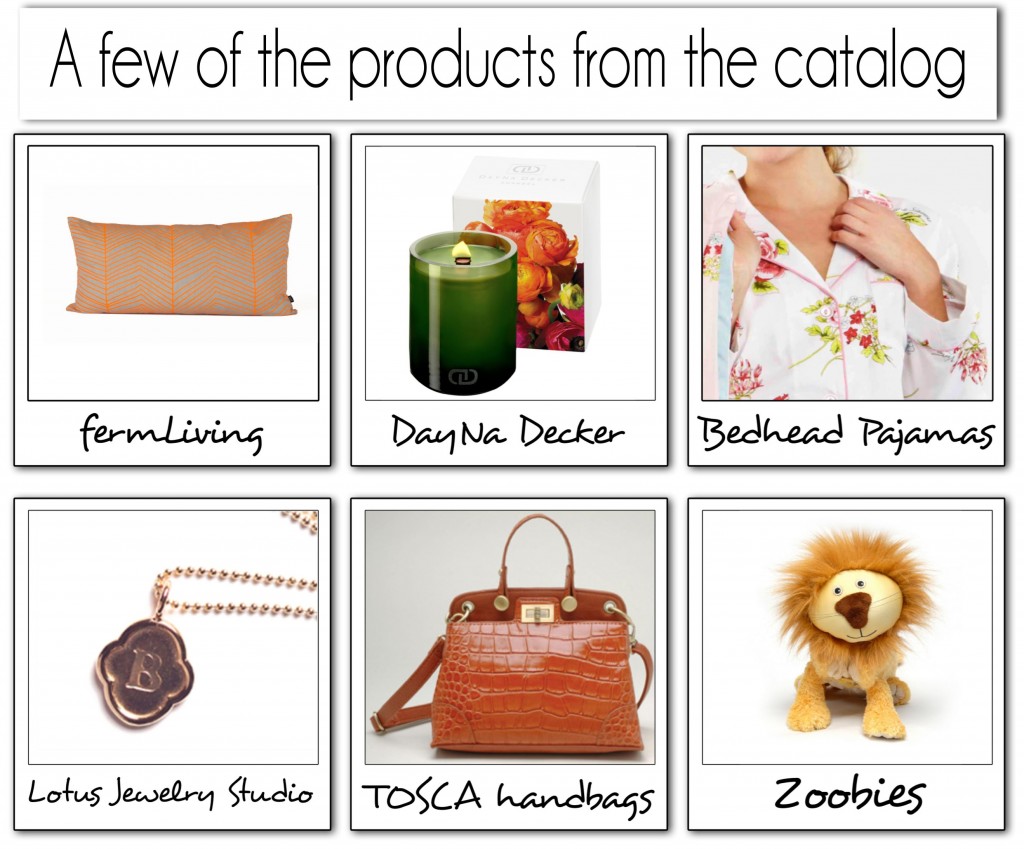 CustomBoutiques makes it so easy to set up a facebook store and start making extra cash. It is 100% completely free to use CustomBoutiques.  This is an awesome new concept that I think is going to catch quickly! Check it out today and see what you think!
You can find them: website CustomBoutiques  and Facebook page.
Thanks for stopping by today!
happy crafting,
Linda
Disclosure: This post is brought to you by CustomBoutiques. Please see my disclosure page for a complete statement.
Share and Enjoy